New programmable angle sensors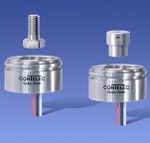 Novotechnik U.S. has just introduced the Vert-X 37E Series of programmable touchless rotary sensors that use a magnetic pick-up secured to the rotating object, so there is no direct mechanical linkage between the shaft and the measuring system -- and therefore no wear. The hermetically sealed Vert-X 37E Series can be programmed by customers or at the factory, so customers can order angle sensors optimized for their specific application. These sensors can help achieve time and cost savings by eliminating the need for other components to specify the angle end points, choose an intermediate plateau, sense of rotation function, CW or CCW, or create V-output.
Learn more.
---
Guard against Li-ion battery overcurrent and overcharging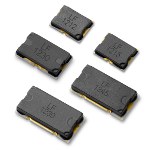 The ITV Series from Littelfuse is a three-terminal, surface-mountable Li-ion battery protector designed to guard against the damage caused by both overcurrent and overcharging. It's a good solution for protecting power tools, robotic appliances, e-bikes and e-scooters, uninterruptible power supplies (UPS), emergency radios, and more. The innovative design provides fast response and reliable performance to interrupt the charging or discharging circuit before the battery pack becomes overcharged or overheated. Five packages available with current ratings from 12 A to 45 A.
Learn more.
---
Remote access VPN router for machines and systems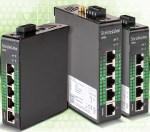 Automation-Direct StrideLinx VPN routers provide an outgoing, secure connection from remote machines or systems to the StrideLinx platform. Routers are easily configured and have a built-in firewall to isolate company and control networks. These easy-to-use, IT-friendly industrial VPN routers minimize costly field support by providing remote programming, monitoring, and troubleshooting. Multiple router connection options are available including wired (gigabit), WiFi, and AT&T or T-Mobile 4G cellular where Internet connections are not readily available.
Learn more.
---
Electrical components for medical equipment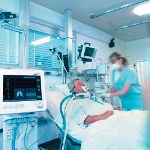 SCHURTER's high-performance AC connectors, circuit protection, switches, and EMC products safely and reliably optimize performance for critically needed COVID-19 medical equipment including ventilators, respirators, diagnostic, therapeutic, and medical laboratory equipment. Examples include the compact and versatile DG12 series power entry modules that integrate an IEC inlet, EMC filter, and rocker-style circuit breaker with optional IP67 protection, making them suitable for use in environments exposed to splashing water. The TA35 series of miniature circuit breakers, filtered Power Entry Modules, and metal line switches resistant to harsh cleaning processes are other offerings. Many more solutions available.
Learn more.
---
High-speed camera for manufacturing analysis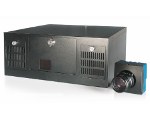 High-speed video capture can help engineers troubleshoot manufacturing processes and researchers analyze fast-acting events, but traditional large-format, high-speed cameras can quickly run out of storage. Mikrotron has solved this problem with its MotionBLITZ CVR recording system that combines an EoSens 4MP CoaXPress color camera remotely connected to an industrial-grade DVR. The MotionBLITZ CVR is capable of recording video sequences of up to 12 sec at 560 fps and 2,336 x 1,728-pixel resolution directly into RAM, then quickly downloaded to the 2-TB RAID drive. It also can be configured to record up to 35,000 fps in smaller image formats. The detachable camera easily fits into tight spaces.
Learn more.
---
Cabinet coolers with digital control resist heat and corrosion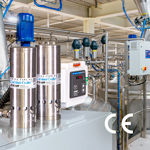 EXAIR's new Dual 316 Stainless Steel Cabinet CoolerŪ Systems with ETC (Electronic Temperature Control) are a low-cost and reliable way to keep electrical enclosures cool with 20°F (-7°C) air while maintaining the NEMA 4X rating of the enclosure and removing the heat that could adversely affect the internal components. The wear, corrosion, and oxidation resistance of Type 316 stainless steel assures long life and maintenance-free operation within food, medical, pharmaceutical, chemical, and other harsh environments. Cooling capacities up to 5,600 Btu/hr are ideal for larger enclosures and heat loads.
Learn more.
---
New ultra-bright miniature bayonet-based LED bulbs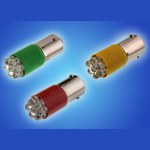 LEDtronics' miniature solid-state bulbs are used for critical applications in industries such as defense and aerospace, transportation, and power plants. The BSD-1118/1318/1319 series directly replaces similar Ba9s bayonet-base incandescent lamps. These LEDs offer up to 90 percent energy savings, higher intensity, more even lighting, and reduced heat and relamping costs in critical status-indication applications such as indicator lights for instrumentation, panel-mount pilot lights, accent lighting, automotive indicators, and more.
Learn more.
---
New low-noise, solid-state relays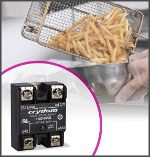 Instead of using moving components as mechanical power relays do, solid-state relays (SSRs) from Sensata Technologies rely on silicon-controlled rectifier (SCR) technology that allows SSRs to provide quieter operation (no clicking), longer life, and more precise switching control. The new LN series SSRs from Sensata's Crydom brand conform with IEC 60947-4-3 Environment B and CISPR 11 standards for low-voltage domestic, commercial, and light industrial locations and installations, and are compliant with C-UL-US and TUV certifications. The LN Series of panel-mounted solid-state relays offers reliable back-to-back SCR switching up to 75 A at 528 VAC.
Learn more.
Read the Sensata application note: SSRs for Professional Food Equipment.
---
Innovative resettable pin puller for advanced aerospace and weapons platforms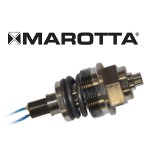 Marotta Controls has just introduced its newly patented Shape Memory Alloy (SMA) pin puller -- a non-pyrotechnic resettable locking device. Initially developed for missile fin locks, the SMA pin puller is suited for any critical separate-and-deploy mechanism where precision timing and confidence in performance are high priorities. Replacing a single-use pyrotechnic solution with the SMA pin puller enables customers to fully vet a lock's functionality during the all-up test stage, resulting in a more reliable solution. The SMA pin puller is also significantly smaller than a traditional pyrotechnic puller, which requires additional components to safely disengage the locking pin without firing the device.
Learn more.
---
Smart thermal sensor for industrial monitoring and elevated skin temp screening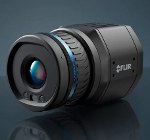 The new FLIR A400/A700 Thermal Smart Sensor and Thermal Image Streaming fixed camera solutions are aimed at monitoring equipment, production lines, critical infrastructure, and screening for elevated skin temperatures. These just-released, highly configurable smart camera systems provide accurate, non-contact temperature monitoring across a wide range of disciplines: manufacturing process control, product development, emissions monitoring, waste management, facilities maintenance, and Environmental, Health, and Safety (EHS) improvements. The FLIR A400/A700 Thermal Smart Sensor solution is initially being prioritized for those responding to COVID-19.
Learn more.
---
Swept elbow backshells: Cable termination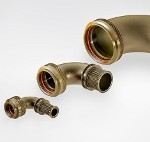 TE Connectivity has introduced its new swept elbow backshells for electrical and fiber cables in a wide range of military and aerospace applications. They can provide strain relief and cable support to help reduce bending or overflexing, while also offering up to 20 percent weight savings. The backshells are designed to allow for uncoupling during repairs, which helps reduce damage to the boot, resulting in a simple and fast termination option. They are available in a band strap (BT) termination style, with more options to follow.
Learn more.
---
Top 5 reasons for solder joint failure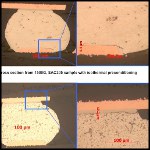 Solder joint reliability is often a pain point in the design of an electronic system. According to Tyler Ferris at ANSYS, a wide variety of factors affect solder joint reliability, and any one of them can drastically reduce joint lifetime. Properly identifying and mitigating potential causes of solder joint failure during the design and manufacturing process can prevent costly and difficult-to-solve problems later in a product lifecycle.
Read this informative ANSYS blog.
---
New electronic coil AC/DC contactors from NOARK Electric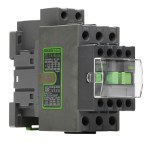 The new Ex9C F-type IEC contactors from NOARK Electric provide increased protection and stable performance on any AC or DC system. Featuring an electronic coil, the Ex9C F-Type Contactor compensates for changes in voltage fluctuations, which eliminates noisy, contact-damaging chatter conditions. With a more efficient design, this contactor offers valuable integral surge protection and less energy is required to operate the coil, which translates to lower operational costs. Three frame sizes with rated current up to 100 A. Coil control voltage 24~60 VAC/DC, 48~130 VAC/DC and 100~250 VAC/DC.
Find your circuit breaker solution at NOARK.
---
Isolating and dissipating the impact of lightning strikes on composite wings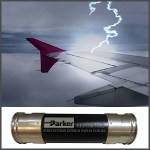 Aircraft with an aluminum fuselage and wings can readily conduct the charge from a lightning strike, allowing the current to move along the skin and pass back into the atmosphere. But composites are significantly less conductive than aluminum. Composite wings need isolating and dissipating tubes to slowly dispel the static charge from a lightning strike, thereby preventing arcing in the system.
Read this informative Parker blog.
---
Tiny Osram LED enables ultra-slim headlight designs
Smaller and brighter light sources are leading to more compact and versatile headlamps, and headlight designs can often be key product differentiators these days -- particularly in the premium segment. The powerful Osram Oslon Boost HM LED enables ultra-slim designs full of possibilities in next-gen vehicles.
Read the full article.
---
70 trillion pictures per sec: New ultra-fast camera is quick enough to see waves of light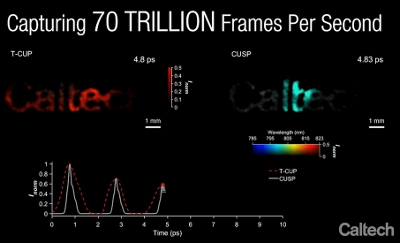 Using the new ultra-fast camera system, researchers are able to see pulses of light travel across a target reading "Caltech." [Credit: Caltech]
By Emily Velasco, California Institute of Technology
Just about everyone has had the experience of blinking while having their picture taken. The camera clicks, your eyes shut, and by the time they open again, the photo is ruined.
A new ultra-fast camera developed at Caltech, were it aimed at your lovely face, could also capture you looking like a dunce with your eyes shut, except instead of taking just one picture in the time it takes you to blink, it could take trillions of snaps.
The new camera developed in the lab of Lihong Wang, Bren Professor of Medical Engineering and Electrical Engineering in the Andrew and Peggy Cherng Department of Medical Engineering, is capable of taking as many as 70 trillion frames per second. That is fast enough to see waves of light traveling and the fluorescent decay of molecules.
The camera technology, which Wang calls compressed ultra-fast spectral photography (CUSP), is similar in some respects to previous fast cameras he has built, such as his phase-sensitive compressed ultra-fast photography (pCUP) device, which can take 1 trillion frames per second of transparent objects and phenomena.
CUSP combines a laser that emits extremely short pulses of laser light that last only one quadrillionth of a second (one femtosecond) with optics and a specialized type of camera. The optics break up individual femtosecond pulses of laser light into a train of even shorter pulses, with each of those pulses capable of producing an image in the camera.
Wang says the technology could open up new avenues of research in fields that include fundamental physics, next-generation semiconductor miniaturization, and the life sciences.
"We envision applications in a rich variety of extremely fast phenomena, such as ultra-short light propagation, wave propagation, nuclear fusion, photon transport in clouds and biological tissues, and fluorescent decay of biomolecules, among other things," Wang says.
A paper describing the technology, titled, "Single-shot ultra-fast imaging attaining 70 trillion frames per second," appears in the April 29 issue of Nature Communications. Wang's co-authors include Peng Wang, postdoctoral scholar in medical engineering, and Jinyang Liang, formerly of Caltech and now at the National Institute of Scientific Research in Quebec.
Funding for the research was provided in part by the National Institutes of Health. Wang is also affiliated with the Tianqiao and Chrissy Chen Institute for Neuroscience at Caltech.
Published May 2020
Rate this article