Robotic strain wave gearboxes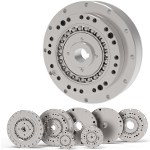 GAM has just announced the release of its new GSL series of strain wave gearboxes. The new gearboxes provide zero backlash and high torque in a small gearbox for robotic and motion control applications. This gearbox uses harmonic gearing for a very compact design that easily integrates into applications requiring high ratios and high precision in a small form factor. The GSL series is available in frame sizes 14 to 40 and reduction ratios 50:1 to 160:1.
Learn more.
---
How to choose commercially available O-ring cross-sections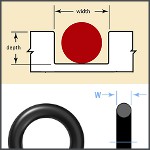 There are 400+ standard O-ring sizes, so which is the right one for your application? What if multiple thicknesses are available for the same O-ring size? Dorothy Kern, applications engineering lead, Parker O-Ring & Engineered Seals Division, runs through the key considerations, including compression set, tolerances, contact width, and more. Very good info.
Read this informative Parker blog.
---
ServoClass Couplings have the advantage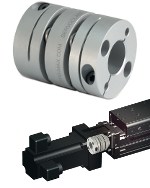 Demanding applications require a coupling that holds up to shock loads caused by rapid acceleration and deceleration, start/stop conditions, and torque reversals in servo-driven systems. The ServoClass Coupling from Zero-Max has a longer-lifetime advantage because it is not as radially stiff as a bellows coupling, which reduces the reaction loads on the connected components and stresses within the coupling itself. Jaw/spider couplings do not perform as well as ServoClass Couplings either. The reason is that a coupling's spider element can deteriorate over time from heat and fatigue, shortening its lifetime. Also, jaw/spider couplings experience torsional windup in higher torque applications and have longer settling times when stopping higher inertial loads.
Learn more about Zero-Max ServoClass Couplings.
---
How to design the optimum hinge

Although many pin styles are available, Coiled Spring Pins are particularly well suited for use in both friction- and free-fit hinges. To achieve optimum long-term hinge performance, designers should observe some simple design guidelines. SPIROL provides these helpful recommendations.
Read the full article.
---
High-torque synchronous drive/timing belts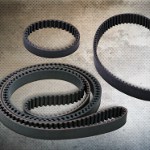 Automation-Direct SureMotion 5M and 8M (5-mm and 8-mm pitch) high-torque synchronous drive/timing belts are an excellent choice for many industrial applications. They have a curvilinear HTD (High Torque Drive) tooth profile that allows the belts to have a much larger pulley contact area for improved performance. The chloroprene belt body is heat and ozone resistant and features a high tooth-shear resistance. Widths from 9 mm to 30 mm and circumferences from 180 mm to 4,400 mm are available. Pitch sizes and widths match SureMotion pulleys to cover a wide range of power transmission requirements.
Learn more.
---
Tech Tips: Guide to vibration-proof fasteners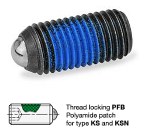 How do you ensure the fasteners you're using won't loosen in an application that is prone to vibration? Engineers frequently debate that question. The experts at JW Winco run through the common solutions, including threadlockers, pre-installed nylon patches, and more.
Read this short, informative engineering tip.
---
Application Note: Disc springs in mechanical braking system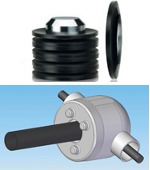 Braking systems for off-highway equipment are commonly designed to be hydraulically actuated, but without an additional fail-safe system, this design alone has limited reliability. If a hydraulic seal is compromised, or the hydraulic cylinder loses pressure for any reason, the brakes fail. One solid mechanical back-up design uses SPIROL disc springs.
Read the full article.
---
No hard tooling required: Photo Etching Precision Parts Guide

This Tech-Etch guide describes how photo etching produces prototype quantities and large production runs of precision parts for many mechanical and electrical applications -- without the high cost and long lead times of hard tooling. Custom metal parts from .0005" thick and up are produced with intricate patterns, precise tolerances, and burr-free edges, in addition to exact repeatability. By combining photo etching for blanking with inexpensive or universal tooling for forming, Tech-Etch produces complex designs and shapes with complete in-house finishing.
Download the Parts Guide (no registration required).
---
Folded or extruded steel rail -- what's the difference?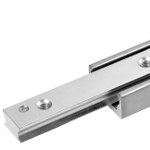 When it comes to adding linear motion to a fixture, designers have to take a close look at the motion system's rail construction. Linear guides and telescopic linear guides are typically made from two types of rail: folded rail (often called formed rail) and extruded rail. Some applications call for an extruded rail system, while others are better suited for folded rail. But how do you choose the right rail for the job?
Learn more from Rollon.
---
Rings and springs for ventilators
As a leading supplier to the medical industry, Smalley's Wave Springs and Retaining Rings are the trusted choice for medical devices from ventilators/respirators to robotic surgical instruments and more. Choose from 12 product types, 400 sizes, and 10,000+ standard parts stocked in carbon and stainless steel.
Learn more.
---
Tech Tip: How colorants affect plastic characteristics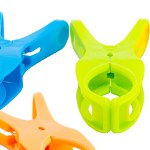 If you're starting a custom plastic injection molding project, you'll want to select a material with the properties most suitable for the function of your parts. One aspect of polymer characteristics that doesn't always get the consideration it deserves is the addition of colorant. Believe it or not, there is a whole scientific body of knowledge about the ways in which adding color to plastic can affect the behavioral properties of the plastic. This short article by Denny Scher of ICOMold takes a high-level look at some of the different, and surprising, ways colorants can have an effect on plastics.
Read the full article.
---
Smalley offers Web Store and Live Chat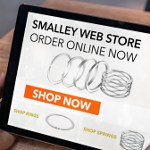 Smalley takes great pride in not only providing the best possible retaining rings and wave springs, but also in its legendary customer support. The Lake Zurich, Illinois-based company is pleased to announce the launch of the Smalley Web Store and Live Chat (during regular business hours). Online ordering of wave springs, retaining rings, and constant section rings is now available on their site 24/7. More than 9,000 of Smalley's most popular parts are available at the Web Store, complete with real-time pricing. A part comparison tool, wish lists, and easy reordering are also available for registered users.
Learn more.
---
Linear guides slide and absorb shocks in speed boat seats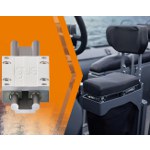 Developers of high-speed boats such as Kaj Naval from Poland use lubrication-free and maintenance-free drylin linear bearing technology from igus made of high-performance plastics. Designers are using drylin W linear guides for the spring-mounted shock absorbers in boat seats, ensuring the seats slide about gently even at high speeds, absorbing the vibrations of the waves. The guide carriage has no lateral clearance due to the use of sliding elements made of a tribo-polymer. Even after a long operating time, the carriage does not show any signs of wear. In addition, the corrosion-free solution is considerably lighter than metallic alternatives such as recirculating ball bearing guides.
Learn more about drylin W linear rails and carriages.
---
Application Stories: Specifying metal inserts for molded plastics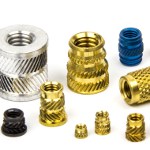 Teaming with insert manufacturers that offer engineering expertise throughout the design and manufacturing process can be worth its weight in gold. Learn how two OEMs overcame their metal insert challenges by using advice and products from Tri-Star Industries, including specialty stainless steel parts and modifying the knurling on some inserts.
Read the full article.
---
Indexing plungers with position signal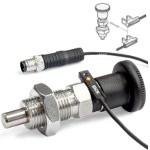 Indexing plungers often fulfill safety functions, but this isn't the only time when it is important to obtain feedback about their position. A new stainless steel unit from JW Winco allows automated status checks. The GN 817.6 offers the familiar basic functionality of a proven indexing plunger but with the key addition of an integrated sensor. This reports the position of the plunger pin by means of an electrical signal over a cable connection terminating with an M8 standard connector. Very useful.
Learn more.
---
Pitt researchers create durable, washable textile coating that can repel viruses
Masks, gowns, and other personal protective equipment (PPE) are essential for protecting healthcare workers. However, the textiles and materials used in such items can absorb and carry viruses and bacteria, inadvertently spreading the disease the wearer sought to contain.
When the coronavirus spread amongst healthcare professionals and left PPE in short supply, finding a way to provide better protection while allowing for the safe reuse of these items became paramount.
Research from the LAMP Lab at the University of Pittsburgh Swanson School of Engineering may have a solution. The lab has created a textile coating that can not only repel liquids like blood and saliva but can also prevent viruses from adhering to the surface. The work was recently published in the journal ACS Applied Materials and Interfaces.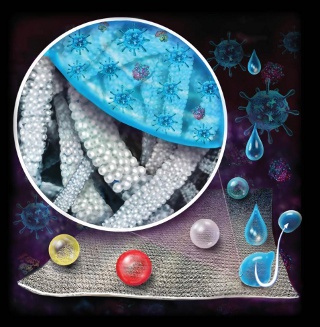 An illustration shows the treated textile's ability to repel fluids. [Credit: University of Pittsburgh]
"Recently, there's been focus on blood-repellent surfaces, and we were interested in achieving this with mechanical durability," said Anthony Galante, PhD student in industrial engineering at Pitt and lead author of the paper. "We want to push the boundary on what is possible with these types of surfaces, and especially given the current pandemic, we knew it'd be important to test against viruses."
What makes the coating unique is its ability to withstand ultrasonic washing, scrubbing, and scraping. With other similar coatings currently in use, washing or rubbing the surface of the textile will reduce or eliminate its repellent abilities.
"The durability is very important, because there are other surface treatments out there, but they're limited to disposable textiles. You can only use a gown or mask once before disposing of it," said Paul Leu, co-author and associate professor of industrial engineering, who leads the LAMP Lab. "Given the PPE shortage, there is a need for coatings that can be applied to reusable medical textiles that can be properly washed and sanitized."
According to the researchers' published paper, the coating treatment "consists of polytetrafluoroethylene (PTFE) nanoparticles in a solvent thermally sintered to polypropylene (PP) microfibers."
Galante put the new coating to the test, running it through tens of ultrasonic washes, applying thousands of rotations with a scrubbing pad (not unlike what might be used to scour pots and pans), and even scraping it with a sharp razor blade. After each test, the coating remained just as effective.
The researchers worked with the Charles T. Campbell Microbiology Laboratory's Research Director Eric Romanowski and Director of Basic Research Robert Shanks, in the Department of Ophthalmology at Pitt, to test the coating against a strain of adenovirus.
"As this fabric was already shown to repel blood, protein, and bacteria, the logical next step was to determine whether it repels viruses. We chose human adenovirus types 4 and 7, as these are causes of acute respiratory disease as well as conjunctivitis (pink eye)," said Romanowski. "It was hoped that the fabric would repel these viruses similar to how it repels proteins, which these viruses essentially are: proteins with nucleic acid inside. As it turned out, the adenoviruses were repelled in a similar way as proteins."
The coating may have broad applications in healthcare: everything from hospital gowns to waiting room chairs could benefit from the ability to repel viruses, particularly ones as easily spread as adenoviruses.
"Adenovirus can be inadvertently picked up in hospital waiting rooms and from contaminated surfaces in general. It is rapidly spread in schools and homes and has an enormous impact on quality of life -- keeping kids out of school and parents out of work," said Shanks. "This coating on waiting-room furniture, for example, could be a major step towards reducing this problem."
The next step for the researchers will be to test the effectiveness against betacoronaviruses, like the one that causes COVID-19.
"If the treated fabric would repel betacornonaviruses, and in particular SARS-CoV-2, this could have a huge impact for healthcare workers and even the general public if PPE, scrubs, or even clothing could be made from protein-, blood-, bacteria-, and virus-repelling fabrics," said Romanowski.
At the moment, the coating is applied using drop casting, a method that saturates the material with a solution from a syringe and applies a heat treatment to increase stability. However, the researchers believe the process can use a spraying or dipping method to accommodate larger pieces of material, like gowns, and can eventually be scaled up for production.
The paper, "Superhemophobic and Antivirofouling Coating for Mechanically Durable and Wash-Stable Medical Textiles," was co-authored by Anthony Galante, Sajad Haghanifar, Eric Romanowski, Robert Shanks, and Paul Leu. It was published in ACS Applied Materials and Interfaces April 22, 2020.
Source: University of Pittsburgh
Published May 2020
Rate this article