Solenoid valves for spaceflight applications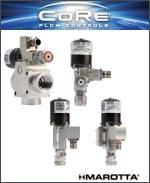 Marotta Controls has introduced four new solenoid valves to its CoRe Flow Controls series -- one of the only valve catalogs available for spaceflight. These new products support the commercial space industry's growing use of more efficient in-vehicle system designs and propellants that deliver better performance and greater ROI. CoRe pneumatic valves operate with 1/4-in. to 3/4-in. lines; handle fluids such as helium, methane, nitrogen, and oxygen; and are qualified to the Air Force Space Command's (AFSC) SMC-S-016 standard. These valves include Marotta's customer Qualification-by-Similarity (Qual-by-Sim) support, designed to get customers into orbit faster and with less upfront investment.
Learn more.
---
World's lowest-power PDM microphone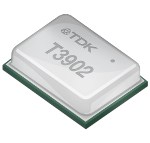 TDK has just introduced InvenSense T3902, the world's lowest-power Pulse Density Modulation (PDM) microphone for mobile, IoT, and other consumer devices. The T3902 is an ultra-low-power, low-noise, multi-mode bottom-port MEMS microphone that enhances voice-based services that are now commonplace in many devices. The microphone's AlwaysOn functionality in low-power mode enables immediate accessibility upon wake command. This microphone enables OEM partners to differentiate their product offerings by improving the consumer experience with reduced power consumption.
Learn more.
---
Image sensor for automotive viewing cameras boasts top LED flicker-mitigation performance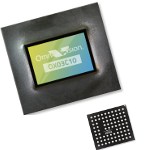 OmniVision Technologies recently announced the OX03C10 ASIL-C automotive image sensor -- the world's first for viewing applications that combines a large 3.0-micron pixel size with a high dynamic range (HDR) of 140dB and the best LED flicker-mitigation (LFM) performance for viewing applications with minimized motion artifacts. This is also the first viewing image sensor with HDR and LFM that can deliver 1920 x 1280p resolution at the highest rate of 60 fps, enabling greater design flexibility and faster camera-view switching for drivers.
Learn more.
---
Tiniest load cell yet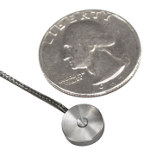 The LLB130 Miniature Load Button from FUTEK has a capacity range from 1,000 g to 50 lb and is RoHS compliant. This mini load cell features low deflection and fast response time, and it is fully internally temperature compensated. These units achieve great accuracy and stiffness. Can be modified or customized to meet your requirements.
Learn more.
---
Retrofit legacy devices for wireless, off-premise monitoring and control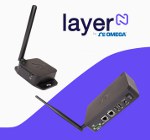 Layer N from Omega is a simple, smart, and flexible way to monitor a wide range of industrial equipment such as freezers, ovens, and furnaces without requiring users to be on-premise. Temperature, humidity, light, and barometric pressure readings are captured, stored, processed, and transported in real time to the cloud via wireless smart sensors and gateways, allowing reports to be accessed from anywhere at any time. Using Message Queuing Telemetry Transport, one of the most commonly applied protocols for IoT data transport, Layer N products offer a cost-effective and simple way to retrofit and integrate legacy devices into the digital world.
Learn more.
---
New programmable angle sensors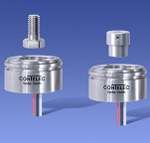 Novotechnik U.S. has just introduced the Vert-X 37E Series of programmable touchless rotary sensors that use a magnetic pick-up secured to the rotating object, so there is no direct mechanical linkage between the shaft and the measuring system -- and therefore no wear. The hermetically sealed Vert-X 37E Series can be programmed by customers or at the factory, so customers can order angle sensors optimized for their specific application. These sensors can help achieve time and cost savings by eliminating the need for other components to specify the angle end points, choose an intermediate plateau, sense of rotation function, CW or CCW, or create V-output.
Learn more.
---
Guard against Li-ion battery overcurrent and overcharging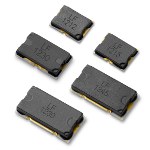 The ITV Series from Littelfuse is a three-terminal, surface-mountable Li-ion battery protector designed to guard against the damage caused by both overcurrent and overcharging. It's a good solution for protecting power tools, robotic appliances, e-bikes and e-scooters, uninterruptible power supplies (UPS), emergency radios, and more. The innovative design provides fast response and reliable performance to interrupt the charging or discharging circuit before the battery pack becomes overcharged or overheated. Five packages available with current ratings from 12 A to 45 A.
Learn more.
---
Remote access VPN router for machines and systems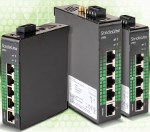 Automation-Direct StrideLinx VPN routers provide an outgoing, secure connection from remote machines or systems to the StrideLinx platform. Routers are easily configured and have a built-in firewall to isolate company and control networks. These easy-to-use, IT-friendly industrial VPN routers minimize costly field support by providing remote programming, monitoring, and troubleshooting. Multiple router connection options are available including wired (gigabit), WiFi, and AT&T or T-Mobile 4G cellular where Internet connections are not readily available.
Learn more.
---
Electrical components for medical equipment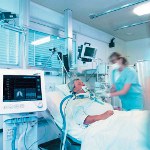 SCHURTER's high-performance AC connectors, circuit protection, switches, and EMC products safely and reliably optimize performance for critically needed COVID-19 medical equipment including ventilators, respirators, diagnostic, therapeutic, and medical laboratory equipment. Examples include the compact and versatile DG12 series power entry modules that integrate an IEC inlet, EMC filter, and rocker-style circuit breaker with optional IP67 protection, making them suitable for use in environments exposed to splashing water. The TA35 series of miniature circuit breakers, filtered Power Entry Modules, and metal line switches resistant to harsh cleaning processes are other offerings. Many more solutions available.
Learn more.
---
High-speed camera for manufacturing analysis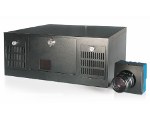 High-speed video capture can help engineers troubleshoot manufacturing processes and researchers analyze fast-acting events, but traditional large-format, high-speed cameras can quickly run out of storage. Mikrotron has solved this problem with its MotionBLITZ CVR recording system that combines an EoSens 4MP CoaXPress color camera remotely connected to an industrial-grade DVR. The MotionBLITZ CVR is capable of recording video sequences of up to 12 sec at 560 fps and 2,336 x 1,728-pixel resolution directly into RAM, then quickly downloaded to the 2-TB RAID drive. It also can be configured to record up to 35,000 fps in smaller image formats. The detachable camera easily fits into tight spaces.
Learn more.
---
Cabinet coolers with digital control resist heat and corrosion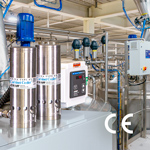 EXAIR's new Dual 316 Stainless Steel Cabinet CoolerŪ Systems with ETC (Electronic Temperature Control) are a low-cost and reliable way to keep electrical enclosures cool with 20°F (-7°C) air while maintaining the NEMA 4X rating of the enclosure and removing the heat that could adversely affect the internal components. The wear, corrosion, and oxidation resistance of Type 316 stainless steel assures long life and maintenance-free operation within food, medical, pharmaceutical, chemical, and other harsh environments. Cooling capacities up to 5,600 Btu/hr are ideal for larger enclosures and heat loads.
Learn more.
---
New ultra-bright miniature bayonet-based LED bulbs
LEDtronics' miniature solid-state bulbs are used for critical applications in industries such as defense and aerospace, transportation, and power plants. The BSD-1118/1318/1319 series directly replaces similar Ba9s bayonet-base incandescent lamps. These LEDs offer up to 90 percent energy savings, higher intensity, more even lighting, and reduced heat and relamping costs in critical status-indication applications such as indicator lights for instrumentation, panel-mount pilot lights, accent lighting, automotive indicators, and more.
Learn more.
---
New low-noise, solid-state relays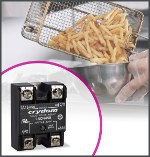 Instead of using moving components as mechanical power relays do, solid-state relays (SSRs) from Sensata Technologies rely on silicon-controlled rectifier (SCR) technology that allows SSRs to provide quieter operation (no clicking), longer life, and more precise switching control. The new LN series SSRs from Sensata's Crydom brand conform with IEC 60947-4-3 Environment B and CISPR 11 standards for low-voltage domestic, commercial, and light industrial locations and installations, and are compliant with C-UL-US and TUV certifications. The LN Series of panel-mounted solid-state relays offers reliable back-to-back SCR switching up to 75 A at 528 VAC.
Learn more.
Read the Sensata application note: SSRs for Professional Food Equipment.
---
Innovative resettable pin puller for advanced aerospace and weapons platforms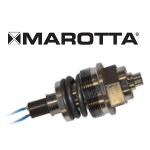 Marotta Controls has just introduced its newly patented Shape Memory Alloy (SMA) pin puller -- a non-pyrotechnic resettable locking device. Initially developed for missile fin locks, the SMA pin puller is suited for any critical separate-and-deploy mechanism where precision timing and confidence in performance are high priorities. Replacing a single-use pyrotechnic solution with the SMA pin puller enables customers to fully vet a lock's functionality during the all-up test stage, resulting in a more reliable solution. The SMA pin puller is also significantly smaller than a traditional pyrotechnic puller, which requires additional components to safely disengage the locking pin without firing the device.
Learn more.
---
Smart thermal sensor for industrial monitoring and elevated skin temp screening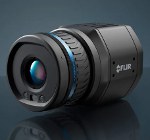 The new FLIR A400/A700 Thermal Smart Sensor and Thermal Image Streaming fixed camera solutions are aimed at monitoring equipment, production lines, critical infrastructure, and screening for elevated skin temperatures. These just-released, highly configurable smart camera systems provide accurate, non-contact temperature monitoring across a wide range of disciplines: manufacturing process control, product development, emissions monitoring, waste management, facilities maintenance, and Environmental, Health, and Safety (EHS) improvements. The FLIR A400/A700 Thermal Smart Sensor solution is initially being prioritized for those responding to COVID-19.
Learn more.
---
First intuitive programming language for quantum computers developed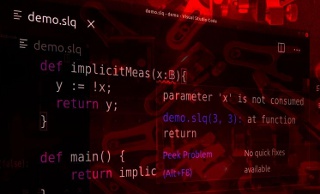 Computer scientists at ETH Zurich have developed the first quantum programming language that enables solving complex computations simply and safely.
Programming quantum computers is becoming easier now that computer scientists at ETH Zurich, a technical university in Switzerland, have designed the first programming language that can be used to program quantum computers as simply, reliably, and safely as classical computers.
"Programming quantum computers is still a challenge for researchers," says Martin Vechev, computer science professor in ETH's Secure, Reliable and Intelligent Systems Lab (SRI), "which is why I'm so excited that we can now continue ETH Zurich's tradition in the development of quantum computers and programming languages."
"Our quantum programming language Silq allows programmers to utilize the potential of quantum computers better than with existing languages, because the code is more compact, faster, more intuitive, and easier to understand for programmers," he adds.
Vechev recently introduced Silq to other experts in the field at PLDI 2020, a conference for programming languages. To facilitate discussion, adoption, and further development, he and his team have also released Silq on its own website (silq.ethz.ch).
Quantum computing has garnered increased attention over the last decade, since these computers, which function according to the principles of quantum physics, have enormous potential. Today, most researchers believe that these computers will one day be able to solve certain problems faster than classical computers, since to perform their calculations they use entangled quantum states in which various bits of information overlap at a certain point in time. This means that in the future, quantum computers will be able to efficiently solve problems that classical computers cannot solve within a reasonable timeframe.
This quantum supremacy has still to be proven conclusively. However, some significant technical advances have been achieved recently. In late summer 2019, a quantum computer succeeded in solving a problem -- albeit a very specific one -- more quickly than the fastest classical computer.
For certain "quantum algorithms" (i.e., computational strategies), it is also known that they are faster than classical algorithms, which do not exploit the potential of quantum computers. To date, however, these algorithms still cannot be calculated on existing quantum hardware because quantum computers are currently still too error-prone.
Expressing the programmer's intent
Utilizing the potential of quantum computation not only requires the latest technology, but also a quantum programming language to describe quantum algorithms. In principle, an algorithm is a "recipe" for solving a problem; a programming language describes the algorithm so that a computer can perform the necessary calculations.
Today, quantum programming languages are tied closely to specific hardware; in other words, they describe precisely the behavior of the underlying circuits. For programmers, these "hardware description languages" are cumbersome and error-prone, since the individual programming instructions must be extremely detailed and thus explicitly describe the minutiae needed to implement quantum algorithms.
This is where Vechev and his group come in with their development of Silq. "Silq is the first quantum programming language that is not designed primarily around the construction and functionality of the hardware, but on the mindset of the programmers when they want to solve a problem -- without requiring them to understand every detail of the computer architecture and implementation," says Benjamin Bichsel, a doctoral student in Vechev's group who is supervising the development of Silq.
Computer scientists refer to computer languages that abstract from the technical details of the specific type of computer as high-level programming languages. Silq is the very first high-level programming language for quantum computers. High-level programming languages are more expressive, meaning that they can describe even complex tasks and algorithms with less code. This makes them more comprehensible and easier to use for programmers. They can also be used with different computer architectures.
Eliminating errors through automatic uncomputation
The greatest innovation and simplification that Silq brings to quantum programming languages concerns a source of errors that has plagued quantum programming until now. A computer calculates a task in several intermediate steps, which creates intermediate results or temporary values.
In order to relieve the memory, classical computers automatically erase these values. Computer scientists refer to this as "garbage collection," since the superfluous temporary values are disposed of.
In the case of quantum computers, this disposal is trickier due to quantum entanglement: The previously calculated values can interact with the current ones, interfering with the correct calculation. Accordingly, cleaning up such temporary values on quantum computers requires a more advanced technique of so-called uncomputation.
"Silq is the first programming language that automatically identifies and erases values that are no longer needed," explains Bichsel. The computer scientists achieved this by applying their knowledge of classical programming languages. Their automatic uncomputation method uses only programming commands that are free of any special quantum operations -- they are "qfree," as Vechev and Bichsel say.
"Silq is a major breakthrough in terms of optimizing the programming of quantum computers. It is not the final phase of development," says Vechev. There are still many open questions, but because Silq is easier to understand, Vechev and Bichsel hope to stimulate both the further development of quantum programming languages and the theory and development of new quantum algorithms.
"Our team of four has made the breakthrough after two years of work thanks to the combination of different expertise in language design, quantum physics, and implementation. If other research and development teams embrace our innovations, it will be a great success," says Bichsel.
"Silq: a high-level quantum language with safe uncomputation and intuitive semantics" was published in PLDI 2020: Proceedings of the 41st ACM SIGPLAN Conference on Programming Language Design and Implementation, June 2020.
Source: ETH Zurich
Published June 2020
Rate this article