Self-lubricating, high-performance polymers save costs, minimize maintenance in surf machines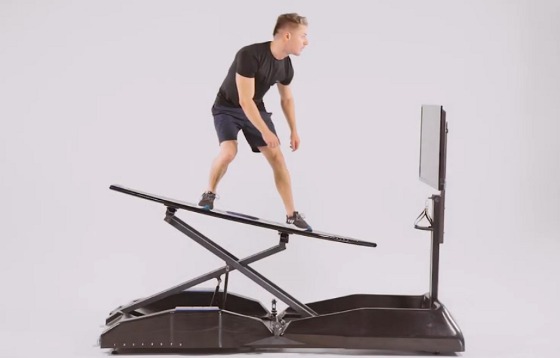 Screenshot of Surf Evolution Pro machine.
A company in Brazil that designs fitness training equipment that simulates the movements of a surfboard reduced costs by 70 percent by switching to bearings manufactured by igus, the Germany-based motion plastics specialist. The bearings also cut down on maintenance.
Surf Evolution provides fitness enthusiasts with the chance to practice surfing movements without water. Surfing is an effective total body workout that trains and strengthens a wide range of muscle groups. Non-surfers can also benefit from the workout on a Surf Evolution machine. Twenty exercises -- made more intense because of the need to balance -- can be completed in less than 2.5 m2. An app provides support and valuable training tips.
In the first version of Surf Evolution, developers relied on metallic bearings. However, it soon became apparent that the cost of the components was too high, and maintenance of the many bearing points proved too time consuming. Looking for an alternative, the company turned to igus for its iglide high-performance polymers. igus runs its North American operations out of Providence, RI.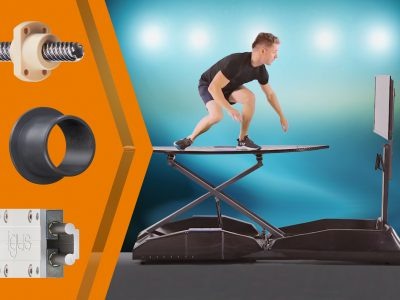 The training equipment was redesigned, and the bearing technology was systematically replaced with products from igus. The numerous bearing points are now equipped with iglide plain bearings. The load setting now uses self-lubricating and maintenance-free drylin lead screws. Smooth movements of the board, forward and backward, are ensured by the drylin W linear guides.
The switch cleared up any maintenance issues and also yielded cost savings of 70 percent.
Surf Evolution includes software that illustrates real beach scenarios for surfing. Users can configure ocean conditions, create their own avatar, and compete against others who are training on their own Surf Evolution equipment in a virtual championship.
Sources: igus, Surf Evolution
Published June 2020
Rate this article