Optimize controls development for electric drives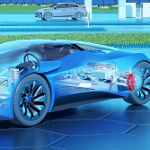 To make electric vehicles more robust, more economical, and less expensive, their drives use the latest semiconductor technology in combination with complex control systems. The new dSPACE MicroAutoBox III AC Motor Control Solution provides developers with a software connection that enables them to develop complex control algorithms for frequency converters and electric drives. Used in combination with the MicroAutoBox III prototyping system and the DS1553 Interface Module, test drives can be efficiently carried out in the vehicle. Typical applications include the development of drive controls and mechatronic components, such as steering systems or DC/DC converters for combining HV and LV vehicle electrical systems.
Learn more.
---
SlimLine variable-speed enclosure air conditioners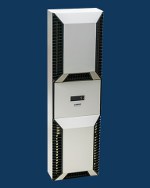 Seifert Systems has just introduced its SlimLine Vario Series of enclosure air conditioners that can be adjusted and set to provide only the cooling needed for a particular application. This results in a very uniform temperature level within the cabinet. Electrical components and the cooling are significantly less stressed, enabling higher safety and longer life cycle. In addition, the condensation inside the cabinet is minimized. The SlimLine Vario Series performance-to-size level makes it particularly suitable for special applications such as battery cooling. Units are designed for maintenance-free operation and are available with internal, external, or recessed mounting. Several models available for cooling capacities from 1,640 to 8,700 BTU/Hr.
Learn more.
---
Tiny MEMS temp and humidity sensor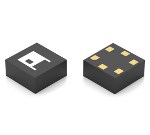 Würth Elektronik has developed a micro-electro-mechanical system (MEMS) temperature and humidity sensor that is only 2 x 2 x 0.9 mm in size. Alongside classical applications such as heating, ventilation, air conditioning, building automation, and cooling systems, the WSEN-HIDS humidity sensor is also suitable for dataloggers and stationary and portable IoT applications. The sensor with integrated analog-digital converter can be connected to commonly used microcontrollers via an I2C or SPI interface.
Learn more.
---
6 new products for use in Li-ion batteries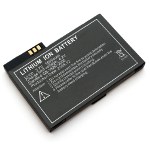 Goodfellow has just announced the addition of six chemical compounds for use in Li-ion batteries. Each of these materials offers something different in terms of the variables associated with Li-ion batteries, such as energy density, potential safety, cost, recharging time, cycle life, scalability, etc. Learn about these and many other battery-related materials available.
Read the full article.
---
New standard set for automotive-grade lidar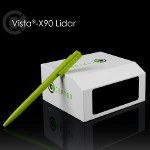 The Vista-X90 is the newest addition to Cepton's Vista-X automotive-grade sensor family. Priced at less than a thousand bucks for high-volume automotive applications, it sets a new benchmark for high performance at low power in a compact form factor. It is ideally suited for advanced driver assistance systems (ADAS) and autonomous vehicles (AVs). Weighing less than 900 g, the Vista-X90 achieves up to 200 m range at 10% reflectivity with an outstanding angular resolution of 0.13 degrees and state-of-the-art power consumption.
Learn more.
---
Rotary sensors for auto racing and other demanding applications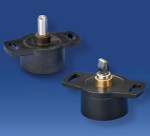 Novotechnik U.S. announces the SP2800 Auto-Sport Series of rotary sensors for angle measurement. These sensors were developed for auto racing and other demanding applications. Key specs for SP2800 Auto Sport include 20 models covering measurement ranges of 0 to 100, 130, 308, 345, or 350 degrees. There is also a redundant version with a 100-degree range. These ranges were specifically selected for sequential gearbox, steering angle, throttle, and suspension measurement applications. Repeatability is 0.01%. Linearity is to 0.3%, depending on model. A rubberized strain-relief boot is available for auto racing and other applications where extreme conditions are present.
Learn more.
---
Industry first: Pneumatic valve with embedded wireless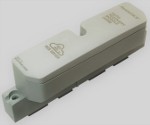 Emerson has introduced a wireless automatic recovery module (ARM) for its AVENTICS G3 electronic fieldbus platform that makes it easy for technicians to perform pneumatic valve system commissioning and diagnostics from a mobile phone, tablet, or laptop computer. The platform is ideal for pneumatic valve system applications in the automotive, food and beverage, tire, packaging, and metalworking industries. The wireless ARM module with built-in Wi-Fi generates error notifications for alarms, voltage levels, short circuits, module errors, open load errors, and distribution errors -- even when the valve system is located inside a machine or on a ceiling. It offers the visual benefits of a hard-wired human machine interface (HMI) at lower cost and with higher flexibility.
Learn more.
---
Enclosure sensors, heaters, door switches, and LED lighting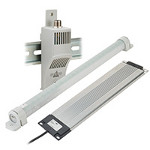 New STEGO enclosure products available from Automation-Direct include a temperature/ humidity sensor, a unique form-factor heater, enclosure door switches, and new LED lights. The compact "Smart Sensor" electronically measures temperature and humidity and converts the measured data into a standardized analog 4- to 20-mA signal. The 8-mm flat heater provides an evenly distributed temperature within enclosures, and the ultra-thin design makes it particularly suitable for high-density electronic applications. Enclosure door switches can be used to switch a light when opening a door or to activate a fan when closing a door. STEGO Varioline magnetic and screw-mount enclosure lights are compact, powerful LED lamps capable of fully illuminating even very large enclosures. The glare-free 360-degree rotatable LED tube has a service life of 60,000 hours.
Learn more.
---
Miniature copper pad thermocouple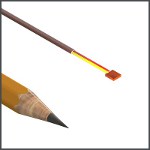 The new, easy-to-install CPTC series Copper Pad Surface Thermocouple Sensor from Harold G. Schaevitz Industries (HGSI) delivers high-performance surface temperature measurements reliably and consistently for metal, glass, or PCB board surfaces. Designed for R&D, testing applications, manufacturing engineering, and production environments, the 2.1-mm x 2.4-mm CPTC Copper Pad Surface Thermocouple Sensor can be bonded to a surface using an epoxy resin or cyanoacrylate-based glue.
Learn more.
---
Cool Tools: Hexagon RS6 high-speed laser scanner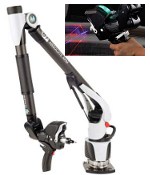 The arm-mounted RS6 laser scanner available from Exact Metrology is designed for high-speed and high-accuracy scanning. When compared to other scanners, the RS6 has a 3x faster frame rate, a 30% wider laser stripe, and excellent scanning performance on difficult surfaces. Its unique SHINE technology allows you to scan 99% of parts without touching the scanner exposure -- even on glossy surfaces. It scans up to 1.2 million points/sec with a scan rate of 300 Hz.
Learn more.
---
Rugged CAN keypad and rotary cursor controller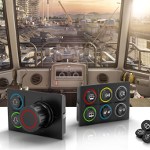 EAO has just introduced its new Series 09 Rugged CAN Keypad and Rotary Cursor Controller aimed at construction equipment, emergency vehicles, agricultural equipment, and the like. The products offer functional safety compliance and CANbus integration for use in harsh environments. The Rugged CAN Keypads are available in multicolor RGB 4-segment halo-ring illumination. Colors can be set for specific functions, animated with chasing/running or flashing sequences, and are easily programmable. The Rugged CAN Rotary Cursor Controller features full rotary function with 22 maintained positions and a push function. It also features LED symbol illumination on the pushbuttons and LED halo illumination on both pushbuttons and the rotary cursor.
Learn more.
---
Cool Tools: New Bosch thermal camera for industry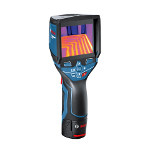 The Bosch GTC400C 12V Max Connected Thermal Camera is easy to use, determining temperatures in seconds and documenting the results with convenience. Featuring a large, illuminated color display, it delivers a 160 x 120 thermal graphic image accurate to +/- 3 C. It features simple operation: Just squeeze the trigger to shoot an image, and use the click wheel for the functions. The thermal graphic image features more than 19,000 measurement points for precision to show hot and cold spots, with the temperature at the center and an adjustable temp scale. The integrated visual camera records actual images, so the user can document the work area visually as well as thermally. This allows side-by-side comparison, picture-in-picture, and overlay of picture and thermal graphic. Nice long battery life.
Learn more.
---
Self-service fever scanner uses fist or wrist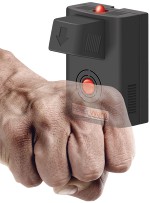 FeverWarn is a new, non-contact device that determines if a user has a fever instantly -- simply by scanning the wrist or fist. The technology's creators at MachineSense, along with some university studies, say these hand areas are consistently some of the most reliable on the body for accurate temperature scanning. The FDA-compliant FeverWarn unit can be installed in front lobbies, security checkpoints, manufacturing entrances, school entrances, and any other place where the initial entryway is your first line of defense. A red or green light indicates pass or fail. Provides outputs for triggering auxiliary doors or gates.
Learn more about this exciting technology.
---
Thermally conductive elastomer for electric cars developed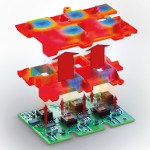 Freudenberg Sealing Technologies has developed a material that combines seemingly contradictory properties: It conducts heat well, but it is also electrically insulating. The company is already testing initial applications for charging sockets, control units, and batteries in electric cars.
Read the full article.
---
Cool Tools: Newly designed electronic digital micrometers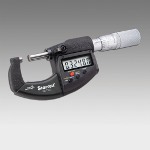 The L.S. Starrett Company has introduced more than 100 Electronic Digital Micrometers with new features for improved ergonomics, functionality, and productivity. They offer upgraded electronics, a longer battery life, an advanced locking mechanism, and a large, easy-to-read LCD display. The micrometers are available in a 0-1" (25-mm) model up to 24" (600 mm), and in 0-6" (152-mm) and 0-12" (304-mm) sets of individual micrometers. Some include IP67 protection. Industry 4.0 ready, these micrometers are equipped with an RS232 output, ideal for use with data-collection systems such as Starrett DataSure.
Learn more.
---
IBM and SAP announce new offerings to help companies -- including manufacturers -- transform to the intelligent enterprise
IBM and SAP SE recently announced their partnership's next evolution, with plans to develop several new offerings designed to create a more predictable journey for businesses to become data-driven intelligent enterprises.
Over 400 businesses have modernized their enterprise systems and business processes through IBM and SAP's digital transformation partnership. As the COVID-19 pandemic continues to impact many industries across the globe significantly, organizations are realizing they need the agility to seamlessly adapt to changing market conditions and customer demand.
"Organizations' short- and long-term futures are being defined by their ability to proactively respond to today's challenging, unprecedented market conditions," said Adaire Fox-Martin, Member of the Executive Board of SAP SE. "Companies gain competitive advantage by unlocking data up and down their value chain, uncovering new revenue opportunities, and creating exceptional experiences for their customers and employees, while also demanding faster time to value. SAP's partnership with IBM brings together the power of world-leading intelligent applications and technology expertise to realize value more quickly, which in turn fuels the transformations that will support businesses today and into the future. This partnership will serve our customers in the marketplace and on their balance sheets."
The next evolution of the IBM and SAP partnership aims to help drive faster business transformation time to value, accelerate industry innovation through industry-specific data value offerings, turbocharge customer and employee experiences, and provide ultimate flexibility and choice to run their workloads in hybrid cloud environments.
Solutions are designed to unlock new value for clients in these areas:
Reinvent Workflows with Intelligent Industry End-to-End Processes: The first offering will focus on lead-to-order and plan-to-manufacture business processes for the industrial machinery and components (IM&C) industry to help industrial manufacturers reinvent workflow processes to increase productivity and customer satisfaction. IBM and SAP teamed up with leading IM&C companies to design and build out future capabilities.
Flexibility with Hybrid Cloud Solutions: To help empower clients with the flexibility to run workloads in the most optimal cloud environment, IBM, Red Hat, and SAP will collaborate to bring managed services from SAP on premise by validating private deployments of SAP Cloud Platform and related backing services on Red Hat OpenShift. Currently with select early adopter clients, this solution, when available, is planned to enable customers to build side-by-side extensions with the desired security -- a critical requirement for customers in regulated industries.
Reimagine Customer and Employee Experiences: With the internet, smartphones, and social media, it has never been easier for customers and employees to share their feedback on the quality of experiences they have with companies, products, managers, or shared services. To help companies increase value from data, IBM and SAP plan to provide technology and services leveraging the SAP Customer Experience portfolio and Experience Management solutions from SAP (Qualtrics) to enable clients to deliver a next-generation omnichannel experience and measure and improve the effectiveness of stakeholder experiences. This collaboration is designed to help drive customer loyalty, customer and employee engagement, and brand and product quality across multiple industries.
Automating Processes to Accelerate Transformation: IBM and SAP are working together to establish the IBM Accelerated Move Center, a next-gen migration factory designed to further automate and accelerate the journey to the intelligent enterprise and give clients more predictability on their path to SAP S/4HANA. This new offering will be a prepackaged integration approach that utilizes preconfigured baseline industry templates and leverages automation and configuration tools built in conjunction with IBM Research.
These new offerings will be based on SAP's intelligent suite and industry cloud solutions, and will enable clients to benefit from SAP and IBM technologies such as AI, machine learning, automation, and analytics. The offerings will be built on IBM's new evolution platform, which provides a single view of IBM solutions, including preconfigured Industry Impact Solutions, and interoperates with SAP's Business Technology Platform.
For more information about IBM's SAP services, visit www.ibm.com/services/sap.
Source: IBM
Published November 2020
Rate this article