New Intellistat Ion Air Gun for static elimination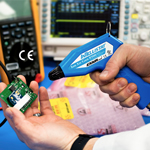 EXAIR's patented Intellistat Ion Air Gun is a handheld and lightweight solution for static elimination in clean processes or sensitive assembly work such as scientific and electronic test facilities, laboratories, and clean rooms. The Intellistat was designed to consume minimal compressed air while simultaneously delivering precise blow-off, and exceptional static decay rates capable of reducing 1000 V to less than 100 V in less than a second at up to 24 in. away.
Learn more.
---
Automotive cameras get 3-MP res and added cybersecurity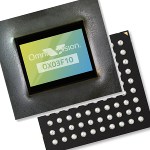 The OX03F10 automotive image sensor from OmniVision expands the company's next-gen ASIL-C viewing camera family with higher 3-MP resolution and cybersecurity features that are required as vehicle designers make the transition from Level 2 and 3 advanced driver assistance systems (ADAS) to higher levels of autonomy. The OX03F10 also maintains the family's unique combination of a large 3.0-micron pixel size with a high dynamic range (HDR) of 140 dB and the best LED flicker mitigation (LFM) performance for minimized motion artifacts. Additionally, the sensor is offered in a 1/2.44-in. optical format and features a four-lane MIPI CSI-2 interface.
Learn more.
---
Solid-state LiDAR wins CES innovation award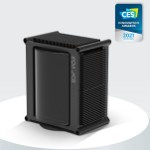 LiDAR sensor provider SOSLAB won the Consumer Electronics Show (CES) 2021 Innovation Awards for its Solid-state LiDAR ML unit for autonomous vehicles in the Vehicle Intelligence and Transportation category. The award recognized the excellence of the ML product, which is a compact LiDAR without moving parts. Its design enables simpler vehicle sensor deployment in terms of size, weight, and stability. ML is easy to mass-produce with a simple structural design that is expected to attract attention in the automotive LiDAR market.
See how it works.
---
RF filters for space applications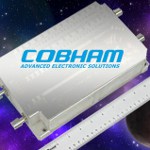 Cobham Advanced Electronic Solutions (CAES) has bolstered its RF Filter portfolio with the addition of new microwave and millimeter-wave filter assemblies specifically designed for space applications. This broad portfolio includes lumped element, combline cavity, and printed filters, as well as multi-filter assemblies. These filters are characterized by low loss and high sensitivity with narrowband with low insertion loss, broadband with low loss at edges, and rejection bandwidth no more than 20% greater than passband bandwidth. CAES RF Filters feature high power capability with greater than 5 W peak power and greater than 1 W average power. Can be optimized for size and weight. Cobham has extensive experience in RF Filters for airborne, missile, and unmanned aerial vehicle (UAV) applications.
Learn more.
---
Ultra-bright omnidirectional mini LED bulbs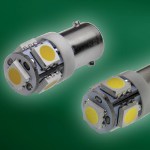 The B305SM series from LEDtronics is an omnidirectional miniature bulb that replaces incandescents directly in critical instrument status indication applications. They produce much brighter light intensity while remaining energy efficient. This bulb features a T3-1/4 (9-mm) single-contact bayonet base that gives installation a familiar twist. It's a great fit for applications such as back lighting, signage, panel-mount pilot lights, accent lighting, and more.
Learn more.
---
Optimize controls development for electric drives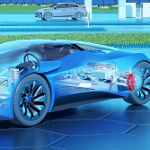 To make electric vehicles more robust, more economical, and less expensive, their drives use the latest semiconductor technology in combination with complex control systems. The new dSPACE MicroAutoBox III AC Motor Control Solution provides developers with a software connection that enables them to develop complex control algorithms for frequency converters and electric drives. Used in combination with the MicroAutoBox III prototyping system and the DS1553 Interface Module, test drives can be efficiently carried out in the vehicle. Typical applications include the development of drive controls and mechatronic components, such as steering systems or DC/DC converters for combining HV and LV vehicle electrical systems.
Learn more.
---
SlimLine variable-speed enclosure air conditioners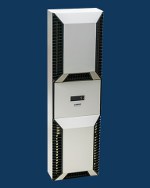 Seifert Systems has just introduced its SlimLine Vario Series of enclosure air conditioners that can be adjusted and set to provide only the cooling needed for a particular application. This results in a very uniform temperature level within the cabinet. Electrical components and the cooling are significantly less stressed, enabling higher safety and longer life cycle. In addition, the condensation inside the cabinet is minimized. The SlimLine Vario Series performance-to-size level makes it particularly suitable for special applications such as battery cooling. Units are designed for maintenance-free operation and are available with internal, external, or recessed mounting. Several models available for cooling capacities from 1,640 to 8,700 BTU/Hr.
Learn more.
---
Tiny MEMS temp and humidity sensor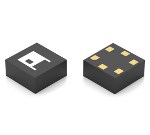 Würth Elektronik has developed a micro-electro-mechanical system (MEMS) temperature and humidity sensor that is only 2 x 2 x 0.9 mm in size. Alongside classical applications such as heating, ventilation, air conditioning, building automation, and cooling systems, the WSEN-HIDS humidity sensor is also suitable for dataloggers and stationary and portable IoT applications. The sensor with integrated analog-digital converter can be connected to commonly used microcontrollers via an I2C or SPI interface.
Learn more.
---
6 new products for use in Li-ion batteries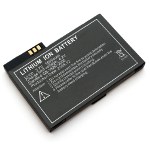 Goodfellow has just announced the addition of six chemical compounds for use in Li-ion batteries. Each of these materials offers something different in terms of the variables associated with Li-ion batteries, such as energy density, potential safety, cost, recharging time, cycle life, scalability, etc. Learn about these and many other battery-related materials available.
Read the full article.
---
New standard set for automotive-grade lidar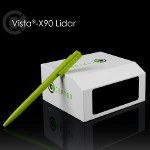 The Vista-X90 is the newest addition to Cepton's Vista-X automotive-grade sensor family. Priced at less than a thousand bucks for high-volume automotive applications, it sets a new benchmark for high performance at low power in a compact form factor. It is ideally suited for advanced driver assistance systems (ADAS) and autonomous vehicles (AVs). Weighing less than 900 g, the Vista-X90 achieves up to 200 m range at 10% reflectivity with an outstanding angular resolution of 0.13 degrees and state-of-the-art power consumption.
Learn more.
---
Rotary sensors for auto racing and other demanding applications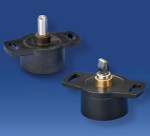 Novotechnik U.S. announces the SP2800 Auto-Sport Series of rotary sensors for angle measurement. These sensors were developed for auto racing and other demanding applications. Key specs for SP2800 Auto Sport include 20 models covering measurement ranges of 0 to 100, 130, 308, 345, or 350 degrees. There is also a redundant version with a 100-degree range. These ranges were specifically selected for sequential gearbox, steering angle, throttle, and suspension measurement applications. Repeatability is 0.01%. Linearity is to 0.3%, depending on model. A rubberized strain-relief boot is available for auto racing and other applications where extreme conditions are present.
Learn more.
---
Industry first: Pneumatic valve with embedded wireless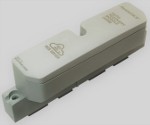 Emerson has introduced a wireless automatic recovery module (ARM) for its AVENTICS G3 electronic fieldbus platform that makes it easy for technicians to perform pneumatic valve system commissioning and diagnostics from a mobile phone, tablet, or laptop computer. The platform is ideal for pneumatic valve system applications in the automotive, food and beverage, tire, packaging, and metalworking industries. The wireless ARM module with built-in Wi-Fi generates error notifications for alarms, voltage levels, short circuits, module errors, open load errors, and distribution errors -- even when the valve system is located inside a machine or on a ceiling. It offers the visual benefits of a hard-wired human machine interface (HMI) at lower cost and with higher flexibility.
Learn more.
---
Enclosure sensors, heaters, door switches, and LED lighting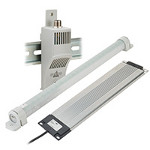 New STEGO enclosure products available from Automation-Direct include a temperature/ humidity sensor, a unique form-factor heater, enclosure door switches, and new LED lights. The compact "Smart Sensor" electronically measures temperature and humidity and converts the measured data into a standardized analog 4- to 20-mA signal. The 8-mm flat heater provides an evenly distributed temperature within enclosures, and the ultra-thin design makes it particularly suitable for high-density electronic applications. Enclosure door switches can be used to switch a light when opening a door or to activate a fan when closing a door. STEGO Varioline magnetic and screw-mount enclosure lights are compact, powerful LED lamps capable of fully illuminating even very large enclosures. The glare-free 360-degree rotatable LED tube has a service life of 60,000 hours.
Learn more.
---
Miniature copper pad thermocouple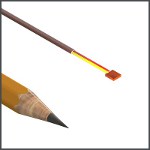 The new, easy-to-install CPTC series Copper Pad Surface Thermocouple Sensor from Harold G. Schaevitz Industries (HGSI) delivers high-performance surface temperature measurements reliably and consistently for metal, glass, or PCB board surfaces. Designed for R&D, testing applications, manufacturing engineering, and production environments, the 2.1-mm x 2.4-mm CPTC Copper Pad Surface Thermocouple Sensor can be bonded to a surface using an epoxy resin or cyanoacrylate-based glue.
Learn more.
---
Cool Tools: Hexagon RS6 high-speed laser scanner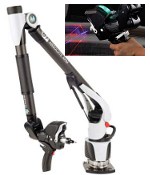 The arm-mounted RS6 laser scanner available from Exact Metrology is designed for high-speed and high-accuracy scanning. When compared to other scanners, the RS6 has a 3x faster frame rate, a 30% wider laser stripe, and excellent scanning performance on difficult surfaces. Its unique SHINE technology allows you to scan 99% of parts without touching the scanner exposure -- even on glossy surfaces. It scans up to 1.2 million points/sec with a scan rate of 300 Hz.
Learn more.
---
Weird Science: New laser beam doesn't follow normal laws of refraction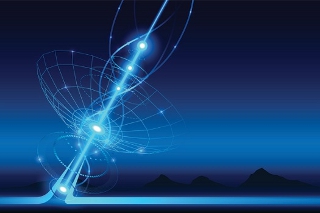 A new study in Nature Photonics details the unique properties of a strange UCF-developed laser beam.
By Robert Wells, UCF
University of Central Florida (UCF) researchers have developed a new type of laser beam that doesn't follow long-held principles about how light refracts and travels.
The findings, which were published recently in Nature Photonics, could have huge implications for optical communication and laser technologies.
"This new class of laser beams has unique properties that are not shared by common laser beams," says Ayman Abouraddy, a professor in UCF's College of Optics and Photonics and the study's principal investigator.
The beams, known as spacetime wave packets, follow different rules when they refract -- that is, when they pass through different materials. Normally, light slows down when it travels into a denser material.
"In contrast, spacetime wave packets can be arranged to behave in the usual manner, to not change speed at all, or even to anomalously speed up in denser materials," Abouraddy says. "As such, these pulses of light can arrive at different points in space at the same time."
"Think about how a spoon inside a water-filled glass looks broken at the point where the water and air meet," Abouraddy says. "The speed of light in air is different from the speed of light in water. And so, the light rays wind up bending after they cross the surface between air to water, and so the spoon looks bent. This is a well-known phenomenon described by Snell's Law."
Although Snell's Law still applies, the underlying change in velocity of the pulses is no longer applicable for the new laser beams, Abouraddy says. These abilities are counter to Fermat's Principle that says light always travels such that it takes the shortest path, he says.
"What we find here, though, is no matter how different the materials are that light passes through, there always exists one of our spacetime wave packets that could cross the interface of the two materials without changing its velocity," Abouraddy says. "So, no matter what the properties of the medium are, it will go across the interface and continue as if it's not there."
For communication, this means the speed of a message traveling in these packets is no longer affected by traveling through different materials of different densities.
"If you think of a plane trying to communicate with two submarines at the same depth but one is far away and the other one's close by, the one that's farther away will incur a longer delay than the one that's close by," Abouraddy says. "We find that we can arrange for our pulses to propagate such that they arrive at the two submarines at the same time. In fact, now the person sending the pulse doesn't even need to know where the submarine is, as long as they are at the same depth. All those submarines will receive the pulse at the same time, so you can blindly synchronize them without knowing where they are."
Abouraddy's research team created the spacetime wave packets by using a device known as a spatial light modulator to reorganize the energy of a pulse of light so that its properties in space and time are no longer separate. This allows them to control the "group velocity" of the pulse of light, which is roughly the speed at which the peak of the pulse travels.
Previous work has shown the team's ability to control the group velocity of the spacetime wave packets, including in optical materials. The researchers were able to develop the technique by using a special device known as a spatial light modulator to mix the space and time properties of light, thereby allowing them to control the group velocity of the pulse of light, which is roughly the speed at which the peak of the pulse travels. The mixing of the two properties was key to the technique's success.
The current study built upon this work by finding they could also control the spacetime wave packets' speed through different media. This does not contradict special relativity in any way, because it applies to the propagation of the pulse peak rather than to the underlying oscillations of the light wave.
"This new field that we're developing is a new concept for light beams," Abouraddy says. "As a result, everything we look into using these beams reveals new behavior. All the behavior we know about light really takes tacitly an underlying presumption that its properties in space and time are separable. So, all we know in optics is based on that. It's a built-in assumption. It's taken to be the natural state of affairs. But now, breaking that underlying assumption, we're starting to see new behavior all over the place."
Co-authors of the study were Basanta Bhaduri, lead author and a former research scientist with UCF's College of Optics and Photonics, now with Bruker Nano Surfaces in California, and Murat Yessenov, a doctoral candidate in the college.
Bhaduri became interested in Abouraddy's research after reading about it in journals, such as Optics Express and Nature Photonics, and joined the professor's research team in 2018. For the study, he helped develop the concept and designed the experiments, as well as carried out measurements and analyzed data.
He says the study results are important in many ways, including the new research avenues it opens.
"Spacetime refraction defies our expectations derived from Fermat's principle and offers new opportunities for molding the flow of light and other wave phenomena," Bhaduri says.
Yessenov's roles included data analysis, derivations, and simulations. He says he became interested in the work by wanting to explore more about entanglement, which in quantum systems is when two well-separated objects still have a relation to each other.
"We believe that spacetime wave packets have more to offer, and many more interesting effects can be unveiled using them," Yessenov says.
Abouraddy says the next steps for the research include studying the interaction of these new laser beams with devices such as laser cavities and optical fibers, in addition to applying these new insights to matter rather than to light waves.
The research was funded by the U.S. Office of Naval Research.
Published August 2020
Rate this article