Neat. Cars painted precisely with inkjet tech -- no masking required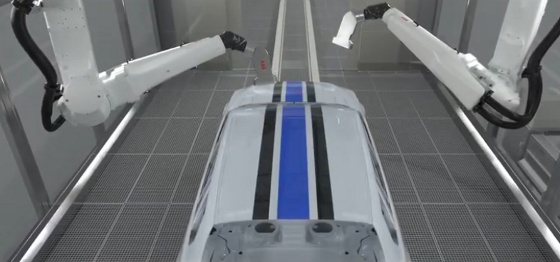 Two-tone or customized paint jobs require time-intensive masking, and sprayers usually waste a lot of extra paint. A new system called PixelPaint from ABB Robotics erases those concerns, providing robotic cells that use inkjet technology to accurately lay down designs with no overspray or taped areas.
"With PixelPaint, 100 percent of the paint is applied to the bodywork surface, so there's no overspray," said Michael Larsson, managing director, Automotive OEM, ABB Robotics. "Not only does this reduce operating costs and improve environmental performance by ensuring that no paint is lost, PixelPaint also eliminates the process of masking and de-masking each car, helping to reduce bottlenecks in automotive paint shops."
The ability to paint complicated images with high resolution easily and efficiently could prove especially useful in an era when consumers want a touch of customization added to mass-produced products.

VIDEO: The new PixelPaint function package from ABB Robotics makes producing two-tone and bespoke paint jobs faster and more efficient. Because there's no overspray, there's no wasted paint.
PixelPaint is available as a cell using two ABB IRB 5500 robots. The non-overspray technology applies paint directly onto a target area using a high-DPI printing nozzle head instead of spraying with a conventional atomizer.
The PixelPaint designs are painted without masking and de-masking. This is a true time and labor saver. Part of the system's secret to its accuracy is that each print head contains more than 1,000 nozzles, and the droplet size can be controlled on each printing head -- from 20 to 50 µm. Another key element is the included, easy-to-use RobotStudio programming software.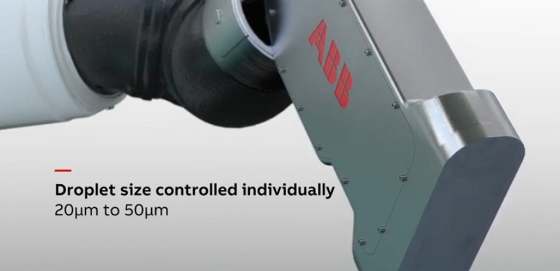 ABB says the result is 100% transfer efficiency. That means no wasted paint -- comparatively, traditional systems may lose up to 30% of their paint content due to overspray.
Total cycle times for specialized painting tasks can be reduced by up to 50%. ABB says overall savings could run into the millions of dollars by eliminating the need to build an extra paint shop to do the two-tone application, as well as the consequent utilities savings resulting from reduced power, water, and compressed air consumption.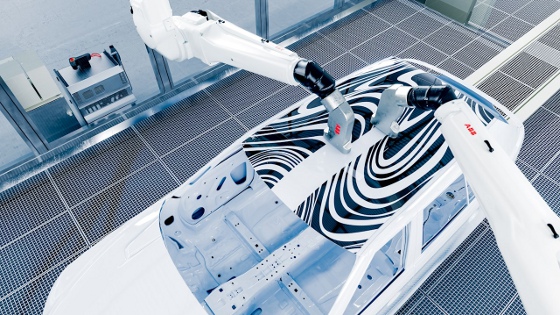 Capable of handing incredibly intricate designs, the PixelPaint solution was recognized as a groundbreaking innovation with a "Technology" award at the SURCAR annual conference in Cannes in June 2019. SURCAR is a forum for the global car body-finishing community.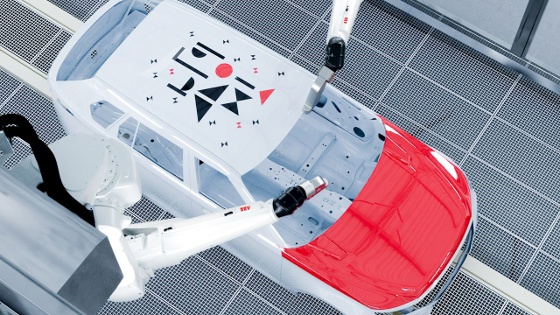 Learn more about PixelPaint here.
Source: ABB Robotics
Published September 2020
Rate this article