All-new Dodge Hornet: Fastest CUV under 30 grand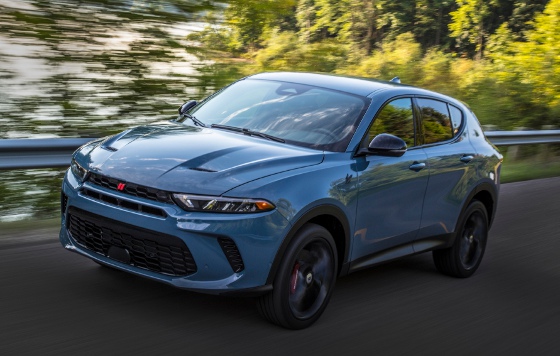 2023 Dodge Hornet GT.
Dodge hasn't had a completely new model release in about a decade, but the all-new Dodge Hornet will change that and bring a good bit of muscle to the compact utility vehicle (CUV) segment. Hornet will come in two powertrain options: GT (4-cylinder turbo) and R/T (the brand's first performance hybrid, which includes a stinging PowerShot boost mode). Dodge says the entry-level GT is the industry's quickest, most powerful utility vehicle under $30,000.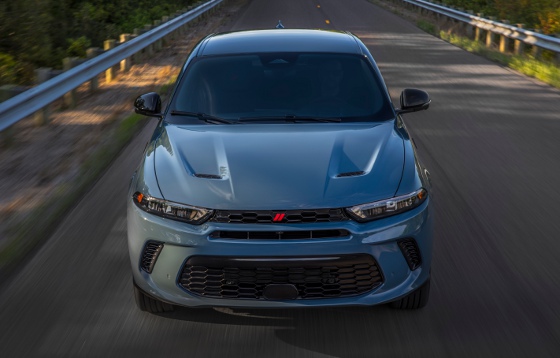 Dodge is using the Alfa Romeo Tonale CUV to provide the powertrains and platform for the 5-seater Hornet.
Available first this spring will be the entry-level Dodge Hornet GT powered by the Hurricane4 engine, a 2.0-liter turbocharged inline four-cylinder with direct fuel injection and engine stop-start technology, providing 268 hp and 295 lb-ft of torque, combined with low emissions. The engine is mated to a fully electronic nine-speed transmission. GT's fuel efficiency numbers show its muscle-car pedigree: Combined 24 mpg, city 21 mpg, highway 29 mpg.
The Hornet GT also features a Sport Mode, easily reachable by a dedicated button on the steering wheel, that unlocks a sharper throttle, optimized shift schedule, access to full power and torque and a tighter steering wheel feel, and a stiffer suspension setting if equipped with Dual Stage Valve shocks, helping the GT move from 0 to 60 mph in 6.5 sec.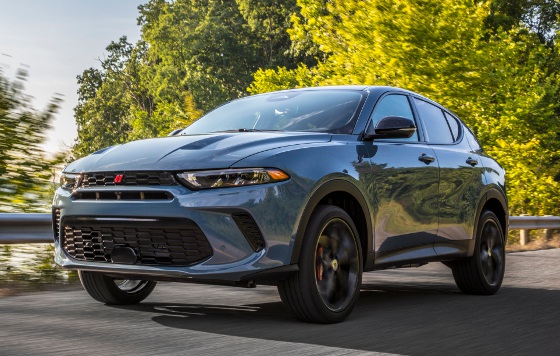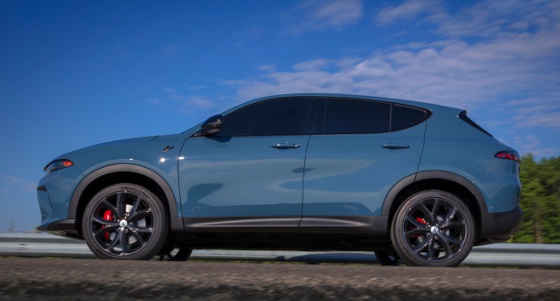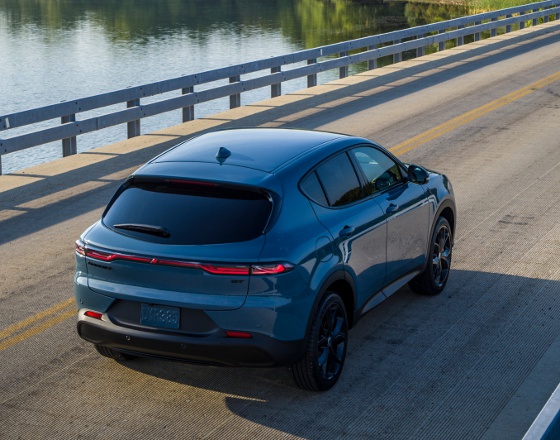 Available this summer is the Dodge Hornet R/T performance plug-in hybrid, which achieves a segment-leading 288 hp and 383 lb-ft of torque. The R/T features a 1.3-liter turbocharged all-aluminum engine, part of the Stellantis Global Small Engine (GSE) family, which includes exclusive third-gen MultiAir technology that improves combustion efficiency by adjusting valve lift and timing.
A class-exclusive PowerShot feature available only on the R/T provides a boost of 30 hp and delivers instant torque, shaving 1.5 sec off the car's normal 0-to-60 mph time. It provides 15 sec of extra horsepower and can be repeated after a 15-sec cool-down period.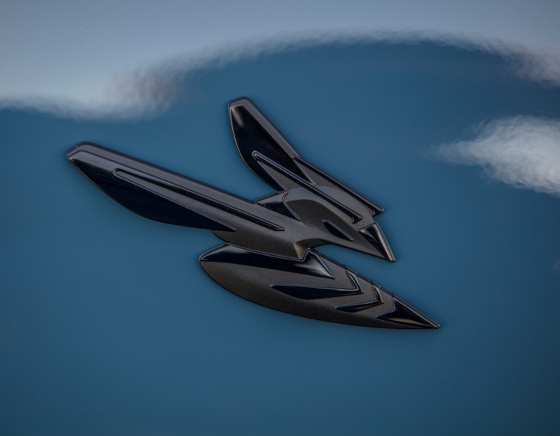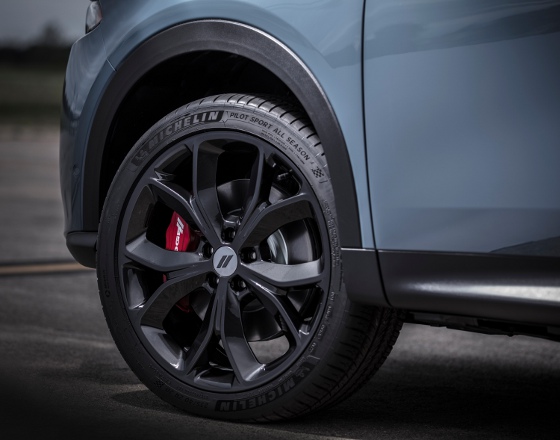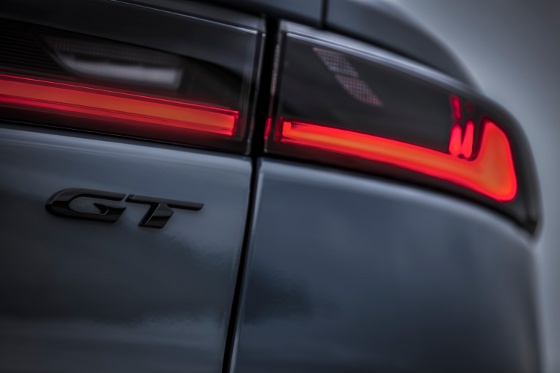 The Hornet R/T offers an estimated 30+ miles of all-electric range (official EPA fuel efficiency numbers for this model have not been released yet). A 90-kW electric induction motor powers the rear axle, delivering 184 lb-ft (250 Nm) of torque from 0 rpm. Power is further optimized by a 15.5-kWh lithium-ion battery pack, fitted with a refrigerant gas cooling circuit to keep the battery at its optimum temp. A starter generator delivers torque to the engine belt, aiding in dynamic response and recharging of the battery. A high-power inverter and 7.4-kW charging module allow for a full battery charge to be reached in approximately 2.5 hours using a Level 2 charger. The R/T system is paired with a six-speed automatic transmission. A Sport Mode unlocks a sharper throttle, optimized shift schedule, access to the hybrid system's optimized power and torque, and a tighter steering wheel feel.
The Hornet R/T also works to replenish battery power with a regenerative braking feature that recovers kinetic energy and stores it in the battery for future deployment, as well as an e-Coasting function, activated during throttle release, that allows for shorter stopping distances and additional energy recovery.
Both powertrains feature standard all-wheel drive. The Hornet R/T all-wheel drive system adjusts power automatically between the 1.3-liter engine that powers the front axle and the electric motor that drives the rear wheels, providing optimal traction and control to all four wheels. The Hornet R/T rolls on standard 18-in. Graphite Grey alloy wheels, while the GT features standard 17-in. Silver alloy wheels.
The all-new Dodge Hornet comes with a "swarm" of class-exclusive and best-in-class performance features that optimize driving dynamics such as suspension, braking, steering, and handling performance:
Class-exclusive Koni frequency selective damping shocks improve handling and ride comfort -- standard on the R/T and GT models.
Class-exclusive Brembo four-piston front fixed calipers -- the only front fixed calipers in the segment -- offer ultimate braking power and are standard on the R/T and available on GT.
Class-exclusive brake-by-wire Intelligent Braking System technology offers consistent performance and pedal feel under multiple driving conditions and is standard on R/T.
Class-exclusive available dual-stage valve suspension provides for driver-selectable suspension damping and can be customized while behind the wheel, available with the Track Pack option for R/T and GT.
Best-in-class front and rear fully independent suspension, standard on the Hornet R/T and Hornet GT, features an optimized front MacPherson geometry and unique rear 3-link Chapman suspension.
Best-in-class dynamic torque vectoring delivers torque with electronic precision, and when used with Sport Mode the system acts as an electronic limited slip differential -- standard on R/T and GT.
Enhanced body stiffness offers greater rigidity and gives the driver confidence and control under cornering, and best-in-class weight distribution on the Hornet R/T provides optimal balance of masses on the AWD base to optimize torque delivery and handling -- standard on R/T and GT.
Hornet boasts many safety features (some new for the brand) including: Automatic Emergency Braking, Lane Support System, and Blind Spot Detection with Rear Cross Path. Hornet also offers three levels of parking assistance and Level 2 autonomous driving.
Inside, the look is sporty with a noticeable concentration on minimalism. Visuals include a best-in-class standard 12.3-in. digital cockpit cluster screen and standard 10.25-in. Uconnect 5 infotainment system central display.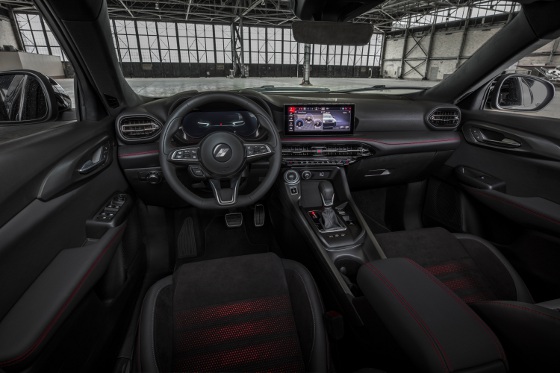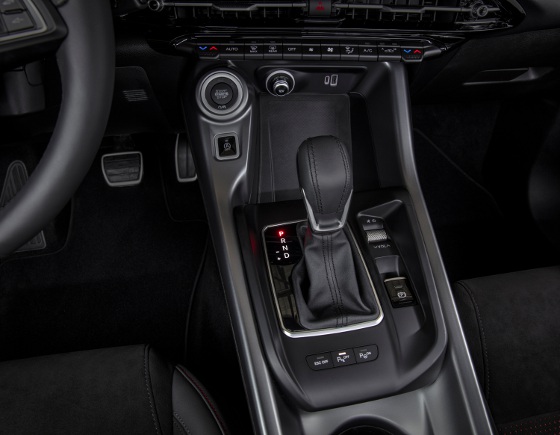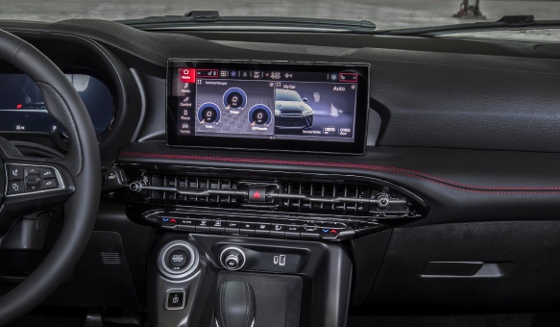 Center stack controls, display screens, and more are subtly tipped toward the driver. Red stitching accents, standard on Hornet, flow throughout the black interior, including on the mid-bolster, seats, and armrest. Ignition control is positioned prominently on the accent-painted console. Additional performance controls are placed at the fingertips with a button on the performance-oriented flat-bottom steering wheel. Premium interior touches include class-exclusive Alcantara seats. Leather seating is standard for the GT Plus and R/T Plus when they become available, and Dodge made certain to offer optional red leather seats for those seeking more Dodge attitude on the inside.
Dodge's Direct Connection parts portfolio will provide performance products developed exclusively for the Dodge Hornet to give customization enthusiasts the keys to the only factory-backed performance upgrades in the segment.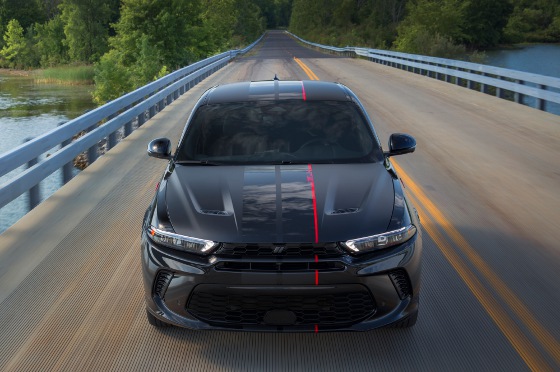 2023 Dodge Hornet GT GLH.
One package that will be available down the line is the Dodge Hornet GT GLH, which will include:
Stage kit that offers stackable performance upgrades for the GT model;
Suspension lowering kit that drops the Hornet more than an inch, creating a lower center of gravity and enhanced cornering dynamics;
Unrestricted dual exhaust with black chrome tips that provide a throaty performance note;
Exclusive Direction Connection GLH 20-in. painted and machine-faced wheels;
Exclusive Direct Connection GLH graphics, including stripes and logos; and
Black-painted lower trim with exhaust cutout rear fascia.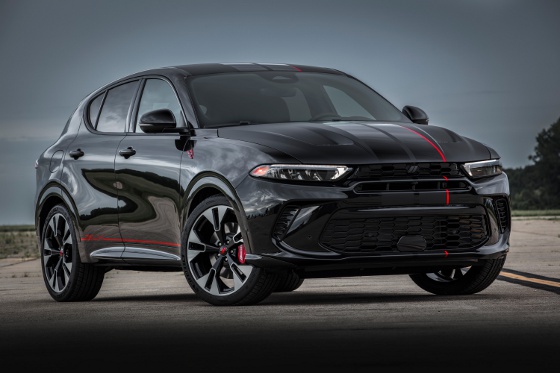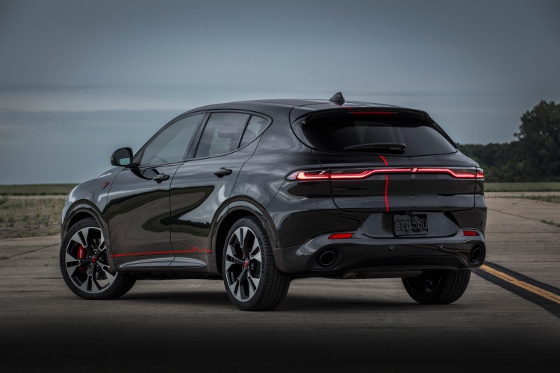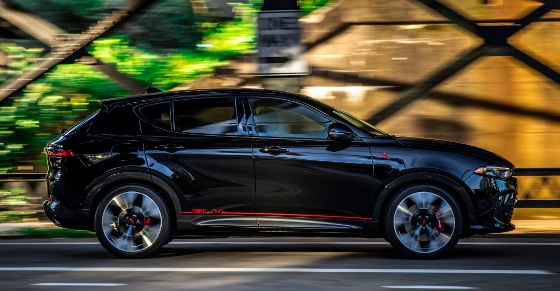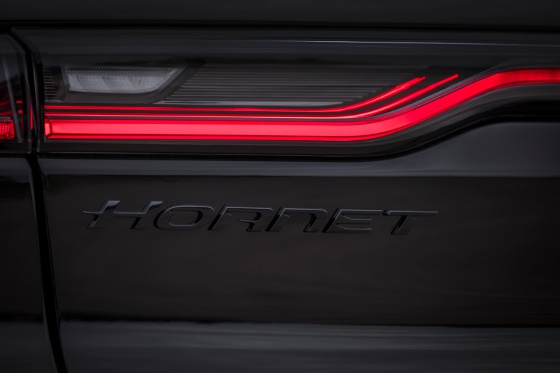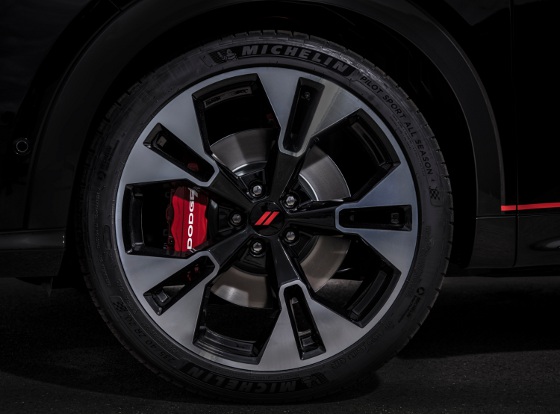 Other options, like a Track Package, Blacktop Package, Tech Package, and Cold Weather Package, will all be available in the future.
Starting price for the Dodge Hornet GT is $29,995. GT Plus starts at $35,490. Pricing for the R/T Plug-in Hybrid model has not been released.
Learn more at dodge.com/hornet.html.
Source: Dodge/Stellantis
Published March 2023
Rate this article