Plug & Play connectors for mobile machinery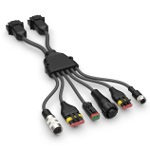 binder USA recently announced new Plug & Play connectors compatible with Deutsch DT, AMP Superseal, and AMP CPC series connectors (in combination with connectors from the binder portfolio) as part of its Plug & Play product selection. Mobile machinery used in agriculture and construction requires a high level of customization. A complex network of sensors, actuators, controls, and other components must connect to moving equipment such as tractors, harvesters, excavators, and cranes. These ready-to-connect and pre-assembled connectors allow machine engineers the flexibility to combine products from multiple manufacturers for the best overall solution.
Learn more.
---
Do-it-yourself high-performance aluminum cold plates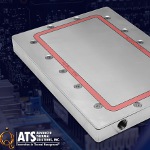 New high-performance aluminum cold plates from Advanced Thermal Solutions (ATS) let engineers safely drill holes in a mounting pattern that matches the specific connection points of hot devices that need cooling, providing lots of customization options. ATS says its cold plates have been demonstrated to provide more than 30% better thermal performance than other commercially available cold plates.
Learn more.
---
What is 3D-MID? Molded parts with integrated electronics from HARTING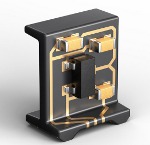 3D-MID (three-dimensional mechatronic integrated devices) technology combines electronic and mechanical functionalities into a single 3D component. It gives engineers the power and freedom to shrink components, optimize space, and provide higher overall functional density -- while offering the same or more capabilities as in larger devices. HARTING's tagline for the tech is, "Like a PCB, but 3D."
Read the full article.
---
Real-World Sensor Applications: Aircraft control-column torque measurement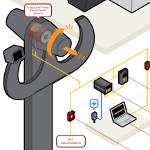 Flight controls require extreme auditing prior to in-flight use. FUTEK's MBA500 Torque and Thrust Biaxial Sensor provides quality-assurance engineers with the appropriate tools to monitor the torque applied to an aircraft's control column (yoke).
See how engineers design this test setup.
---
High-current chokes for automotive and industrial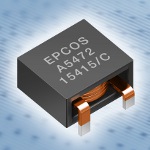 TDK Corporation presents the B82559A*A033 series of new shielded EPCOS ERU33 high-current chokes for through-hole mounting. Designed for very high saturation currents from 32 to 83 A at 100 C, the six new types cover a range of inductance values from 3.2 to 10 microhenry. Typical automotive applications are buck-boost chokes for DC-DC converters (e.g., for 48-V on-board power supplies or differential mode chokes in the input filter of onboard chargers) or as storage and output chokes in high-current supplies and PoL supplies for industrial electronics.
Learn more.
---
Choose from 75 filter fan models: Seifert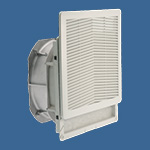 Seifert manufactures 75 different UL-listed filter fan models that are designed to operate in extreme environments. Grill slides for easy filter maintenance. Features include: 7 to 754 CFM models, UL Type 12, A/C and D/C models and integrated air filters.
Learn more. Seifert has a lot to offer.
---
Machine vision: Check part orientation and more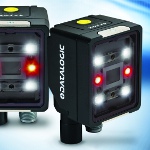 Automation-Direct has entered the industrial vision market with the addition of the Datalogic Smart Vision sensor. This sensor is an intelligent self-contained system that can capture an object's image as it passes by and make decisions based on the details of that image. Built around a powerful multiprocessor platform featuring embedded artificial intelligence tech, the Smart-VS sensor is highly advanced but remains simple to configure. Applications include part orientation for pick-and-place systems, verifying proper application of tamper-proof seals, and checking solder connections in circuit board production.
Learn more.
---
Ultra-compact IEC appliance inlet saves valuable interior space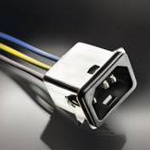 SCHURTER continues to meet today's increasing demand for smaller electronic equipment with the launch of its 5121 filtered appliance inlet. The compact filter series features an IEC C14 inlet with capacitors and a fully encased steel housing that reliably shields high-frequency interference conducted through cables or radiated interference. Targeted for applications with shallow installation depth, the new 5121 filter series is available in both standard and medical M80 versions, making it well suited for lab, industrial, medical, telecom, audio/video, and office equipment.
Learn more and get the specs.
---
Optimize space with mini-FAKRA cables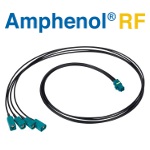 Amphenol RF has expanded their AUTOMATE Type A mini-FAKRA breakout cable line with additional connector configurations and cable types. The cable assemblies combine industry-standard FAKRA connectors with next-gen mini-FAKRA. This combination allows for a compact solution at the compute module -- an industry-standard sealed solution at the connected device with a max frequency of 3 GHz for automotive and industrial applications such as compute modules, camera systems, and warehouse robotics. This assembly creates a waterproof seal at the connected device for added versatility.
Learn more.
---
ScanCobot: Easy entry into 3D metrology automation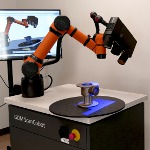 The GOM ScanCobot is a mobile measuring station with a collaborative robot, a motorized rotation table, and powerful software that is smart enough to figure out the optimal positions to scan to get the most comprehensive profile possible on a part. The system provides cleaner, more accurate data than manual scans. Exact Metrology has the ScanCobot technology at their Milwaukee area office. Learn about its impressive capabilities.
Read the full article.
---
How do autonomous vehicles see at night?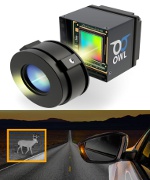 Owl Autonomous Imaging is offering a new whitepaper that explains how the Owl Thermal Ranger uses convolutional neural networks (CNNs) to accurately and reliably locate and classify pedestrians and animals in the dark from their own thermal signatures using just one infrared camera. This whitepaper covers the history of convolutional neural networks, how the technology works (AI/machine training), why Owl thinks the CNN approach is the best solution to address current pedestrian safety concerns, and how auto manufacturers can implement it. Very interesting.
Get the Owl AI whitepaper.
---
Anti-surge resistors handle surges up to 10 KV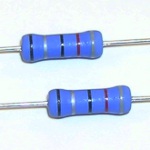 High-voltage applications such as HVAC controls, appliance and white goods controls, metering, automation, medical devices, digital storage, and surge-protection devices typically require resistors with high working voltage that may be challenging to find. If the applications are low current or low energy, film resistors are an ideal technology. The ASR/ASRM series from Stackpole offers high working voltages, high pulse voltage handling, and well-defined pulse behavior. For applications with high-voltage surge and low-energy requirements, the ASR/ASRM is a viable replacement for carbon composition resistors, providing improved electrical and environmental stability, better tolerance and TCR, with better long-term availability.
Learn more.
---
All about slip rings: How they work and their uses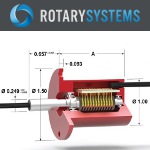 Rotary Systems has put together a really nice basic primer on slip rings -- electrical collectors that carry a current from a stationary wire into a rotating device. Common uses are for power, proximity switches, strain gauges, video, and Ethernet signal transmission. This introduction also covers how to specify, assembly types, and interface requirements. Rotary Systems also manufactures rotary unions for fluid applications.
Read the overview.
---
What's new in ABAQUS 2023?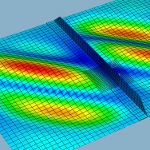 The Abaqus Unified FEA product suite offers powerful and complete solutions for both routine and sophisticated engineering problems. Best-in-class companies are taking advantage of these complete solutions for realistic simulation to consolidate their processes and tools, reduce costs and inefficiencies, and gain a competitive advantage. From new techniques in analysis, modeling, and visualization to special features for structural mechanics and linear dynamics, learn what's new in Abaqus 2023.
Learn more.
---
EMI/RFI gasketing on-demand webinar: Specialty Silicone Products elastomer solutions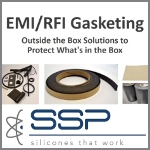 Join Dominic Testo, business development manager for Specialty Silicone Products, for this on-demand, in-depth presentation called "EMI/RFI Gasketing: Outside-the-Box Solutions to Protect What's in the Box." Learn about new ways to overcome the restraints caused by outdated compression molding processes; new materials to overcome galvanic corrosion issues; new softer, compliant materials used for shielding; and a whole lot more.
View the video.
---
Light-based computing scheme reduces power needed to mine cryptocurrencies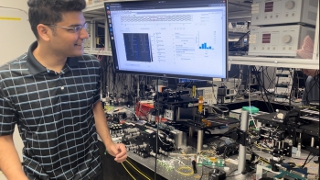 Researchers have developed a new light-based computing scheme called LightHash that reduces the energy necessary for cryptocurrency and blockchain applications. First author Sunil Pai is pictured with the optical setup used for the new research. [Credit: Stanford University]
Researchers have developed a new light-based computing scheme that uses a photonic integrated circuit to reduce the energy necessary for cryptocurrency and blockchain applications. Mining cryptocurrencies like Bitcoin -- a process of verifying transactions and adding new cryptocurrency to the blockchain -- consumes up to 1% of the world's energy. This energy expenditure is expected to grow as cryptocurrency and blockchain applications become increasingly mainstream.
Cryptocurrencies are digital currencies created using encryption algorithms. These alternative currencies require a blockchain -- a type of digital ledger that records information such as transactions in a way that is difficult or impossible to change or hack.
"Currently, cryptocurrency mining is only accessible to those that have access to highly discounted energy -- below $0.05/kWh," said first author Sunil Pai, who performed the research at Stanford and is now at the quantum computing company PsiQuantum. "Our low-energy chips will make it possible for individuals all over the world to participate in mining profitably."
In Optica, Optica Publishing Group's journal for high-impact research, the researchers detail their new scheme called LightHash, which uses a photonic integrated circuit to create a photonic blockchain. With further development, the researchers predict that this approach, if implemented on a large scale, could produce a roughly ten-fold improvement in energy use compared to the best modern digital electronic processors. David A.B. Miller co-led the Stanford University research team with Shanhui Fan and Olav Solgaard.
"Our approach to photonic blockchain could also be used for applications beyond cryptocurrency such as securely transferring data for medical records, smart contracts, and voting," said Pai. "This work paves the way for low-energy optical computing, which, ultimately, can reduce data centers' energy consumption."
Greener mining with silicon photonics
Growing concerns about the large amount of energy required to mine cryptocurrencies have caused some popular ones such as Ethereum to shift to unproven and potentially insecure schemes to minimize their carbon footprint.
To find a more eco-friendly approach while maintaining a high level of security, Pai and colleagues use silicon photonics to reduce the energy requirements of cryptocurrency networks. LightHash improves upon a scheme the team previously developed called HeavyHash that is currently used in cryptocurrency networks such as Optical Bitcoin and Kaspa.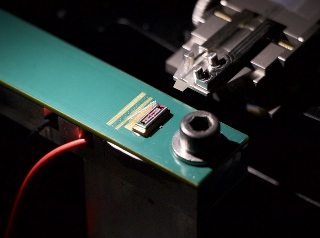 The new setup creates a photonic blockchain using a photonic integrated circuit, which is the small metallic rectangle. [Credit: Stanford University]
"The major motivation for LightHash was HeavyHash's high sensitivity to hardware error," said Pai. "Since analog computers, including photonic ones, struggle to achieve low error rates, we designed LightHash to maintain all the security properties of HeavyHash, while improving its robustness to error."
Securely creating Bitcoin or operating its computing network requires computing a hash function like SHA256 or Heavyhash to transform input data into a single output number in a way that is too complex to be undone, which accounts for the bulk of Bitcoin's energy use. In the new work, the researchers modified Heavyhash to work with a co-designed silicon photonic chip carrying a 6x6 network of programmable interferometers. This enabled low-energy optical processing of matrix multiplications, which forms the bulk of the computation in Lighthash.
To evaluate the feasibility of using LightHash for matrix multiplication, the researchers built an optical rig to control and track the propagation of light by tuning heating elements and imaging grating spots onto an infrared camera. They also implemented an error mitigation algorithm and established feasibility criteria for scaling the technology.
Precise, lower-power computation
The experimental results achieved with the silicon photonic chip matched those obtained using simulated error predictions. "Our results suggest that LightHash can be feasibly computed at scale using current silicon photonic chip technology," said Pai. "Essentially, we have devised a way to use analog optical circuits to perform multiplications at near zero power dissipation, yet precisely enough for use in a digital encryption scheme."
For LightHash to demonstrate considerable advantages over digital equivalents, it must be scaled up to 64 inputs and outputs. The researchers are also working to further reduce energy consumption by designing low-power electromechanical tuning elements and energy-efficient converters to turn the optical signals into electrical signals.
They say that because the new chip accelerates matrix multiplication, the most computationally intensive operation for AI applications, it could also help make training and application of photonic neural networks more energy efficient compared to conventional digital implementations.
"It will be interesting to see how cryptocurrency technology evolves and to what extent photonics can contribute to the increasingly mainstream role of decentralized ledgers in society today," said Pai.
Source: Optica
Published May 2023
Rate this article