2025 Ram 1500 Ramcharger: V-6 hybrid with up to 690-mile range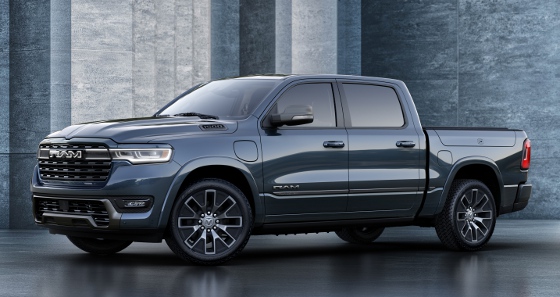 2025 Ram 1500 Ramcharger Tungsten.
For light-duty truck fans who love the work utility of an electric vehicle's (EV's) onboard electric power station but still want a gas engine to avoid range anxiety, Ram has you covered. The 2025 Ram 1500 Ramcharger sports a 3.6-liter V-6, two electric motors, a huge battery pack, and a claim of up to a whopping 690 miles of range.
But don't call it a hybrid. Why? Stellantis doesn't think it fits the traditional definition.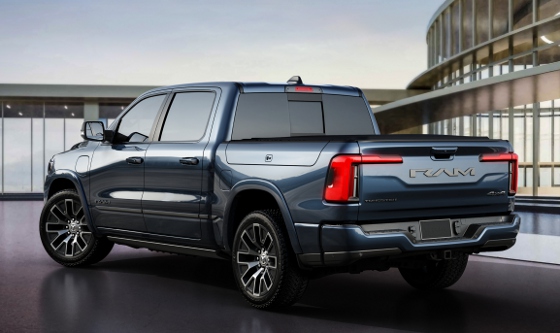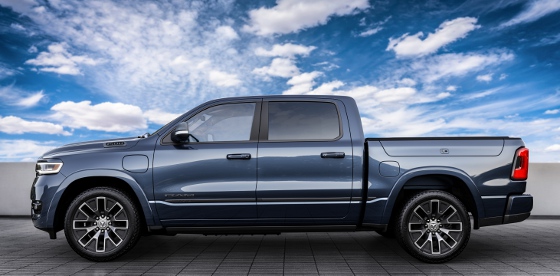 Ramcharger is a bridge vehicle that straddles the all-electric and old-school-gasoline worlds, especially in this time when production of gas vehicles is lessening but EV adoption is slow to take hold. The company does have an all-electric truck in the pipeline that will come out by the end of this year: the 2025 Ram 1500 REV.
Ramcharger has a 130-kW on-board generator that is powered by the Pentastar V-6. The engine generates mechanical power that is converted to electrical power by the generator -- there is no direct mechanical connection between the V-6 and the wheels -- to send power to the 250-kW front and 238-kW rear electric drive modules (EDMs). The generator's electrical power also can be used to charge the battery when the battery is depleted, or if the driver wants to preserve the 92-kWh battery pack's power. This is why Stellantis doesn't want to call the Ramcharger a "hybrid" (but we still do). It's something sorta kinda different -- like comparing apples and apple juice.
The EDMs combine the motor, gearbox, and inverter along with all-wheel-drive capability. The Ramcharger features one EDM on the front axle with an automatic wheel-end disconnect that allows the front wheels to spin freely in certain conditions, maximizing efficiency. The second EDM is positioned on the rear axle with an available electronic-locking rear differential.
The 3.6-liter Pentastar V-6 engine is adapted for the specific mission of powering the onboard generator, with unique packaging to make room for the front EDM. The on-board generator mounts directly to the engine, while a power inverter module mounts on the vehicle and connects to a junction box.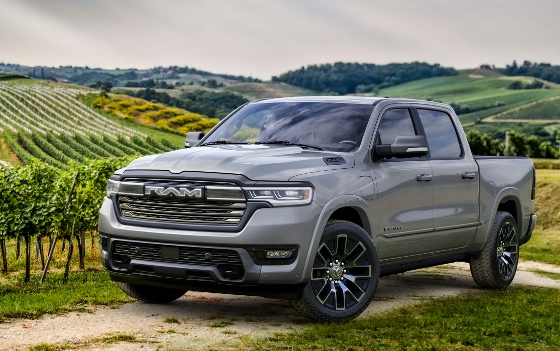 2025 Ram 1500 Ramcharger Limited.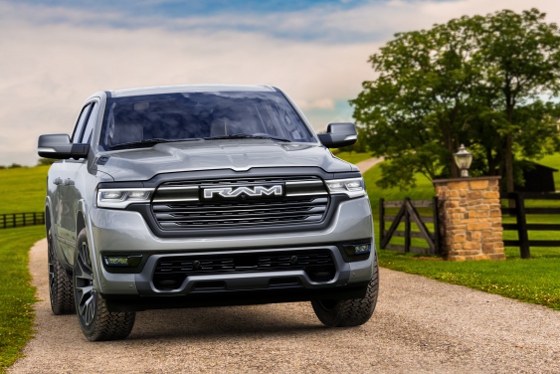 It's "the ultimate electric truck," says Tim Kuniskis, Ram brand CEO, Stellantis. "The new Ramcharger is a beast of a light duty: 663 horsepower, 615 lb-ft of torque, 4-second 0-60 mph, 14,000 lb of towing ... and zero need for a public charger." Towing via a class-5 hitch has a best-in-class maximum payload capacity of 2,625 lb.
Vehicle-to-vehicle and vehicle-to-home bi-directional charging gives the Ramcharger the flexibility to charge another Stellantis battery-electric vehicle, provide power back to the grid, or be used as an emergency home back-up unit.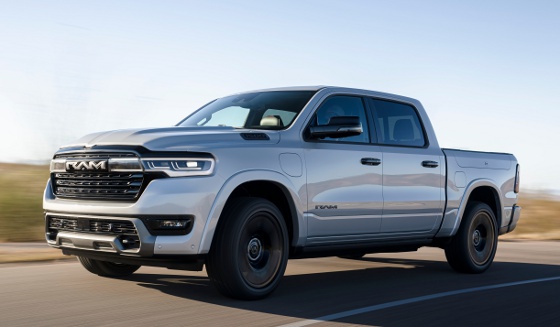 2025 Ram 1500 Ramcharger.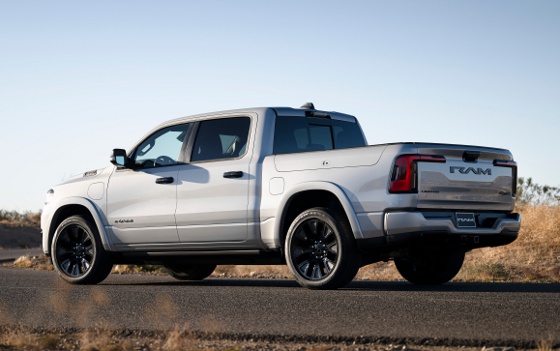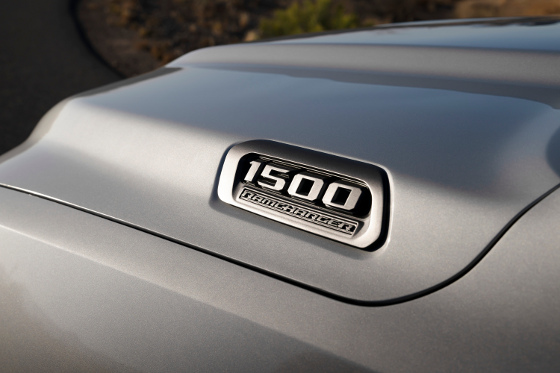 A liquid-cooled 92-kWh battery pack features a design that incorporates the pack efficiently with a pouch cell format in a parallel configuration. Ramcharger's battery is positioned under the floor in the center of the truck and maintains a flat floor. Ram offers customers a quick and convenient recharging solution with the ability to add up to 50 miles of all-electric range in approximately 10 minutes with 400-V DC fast charging at up to 145 kW. On battery power alone, the truck is estimated to go 145 miles.
Ramcharger will come in a number of trims, including high-end Tungsten and Limited models. It looks like it will probably only be offered with a crew cab.
The Ramcharger uses the all-new STLA Frame platform designed specifically for full-size electric vehicles featuring a body-on-frame design. The all-new, high-strength steel frame is comprised of advanced materials to be lightweight, yet stiff and durable. The STLA Frame is wider in the middle to incorporate the battery pack while still using protection afforded by the frame rails.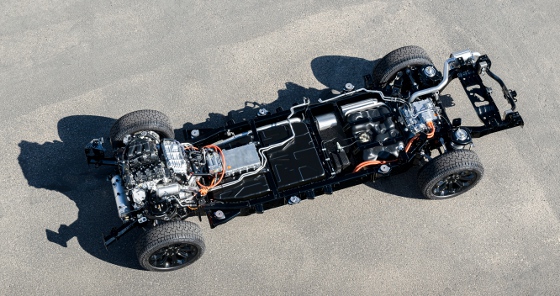 Drivers will enjoy class-leading ride and handling, a multi-link independent rear suspension with standard, segment-exclusive, active-level, four-corner air suspension. The adjustable air suspension enables five different modes: Entry/Exit, Aero, Normal, Off-road 1, and Off-road 2.
Autonomous Drive Assist System vehicle capabilities include Hands-free Highway Assist (L2+) offering hands-off driving at all speeds and lane centering on approved roadways. The system will predictively slow the vehicle down in tight curves, automatically resume control after driver override, and verify that the driver is paying attention to the road. Autonomous parallel and perpendicular parking assist is also available and uses multiple sensors, including radars and cameras, to dictate appropriate roads for the technology.
The Ramcharger features a unique blend of exterior styling that embraces a modern, body-color front fascia to differentiate it from the rest of the light-duty lineup while maintaining Ram's DNA. A drawn body-side character line stretches from front to rear, tying together the front fender, cab doors, and bed fenders for a consistent horizontal profile. The bed and cab are sub-flush to reduce aerodynamic disturbances. The charge port has been thoughtfully placed on the driver's side front quarter panel and, when plugged in, the R-A-M badge pulsates to indicate the charging status.
At the back, an all-new power tailgate and a new, contemporary R-A-M badge are unique to the lineup. Like the front, the rear of the Ram 1500 Ramcharger features an all-new, EV-specific, premium LED taillight design that spans onto the tailgate, indicating it is a (semi-)electric Ram truck. The Ramcharger enjoys the same usability of the truck bed as its gasoline-powered counterpart with the capability of carrying plywood and drywall with ease. The Ramcharger offers the best lockable bed storage in the segment with the unique and convenient RamBox, featuring a 115-V outlet. RamBox is illuminated, highly versatile, weatherproof, lockable, and includes drain plugs on the bottom of the storage bins.
Inside, a host of leading-edge tech features has been incorporated, including the advanced Uconnect 5 system with a new 14.5-in. touchscreen, 12.3-in. digital instrument cluster, a segment-first 10.25-in. passenger screen, digital rearview mirror, Head-up Display, and a Klipsch Reference Premiere audio system. Other enhanced features include an e-shifter, new regen buttons (normal, max regen with one pedal driving), a redesigned illuminated starter button, push-button trailer steering knob, and an accessory switch bank. There are five dynamic drive modes: Auto, Sport, Tow, Snow, and Off-road.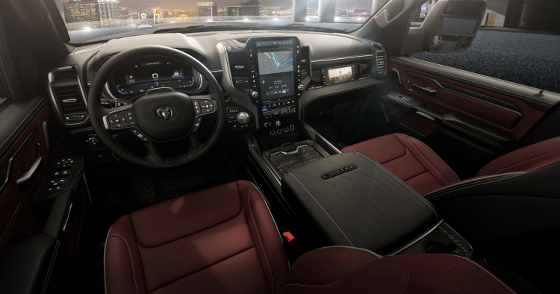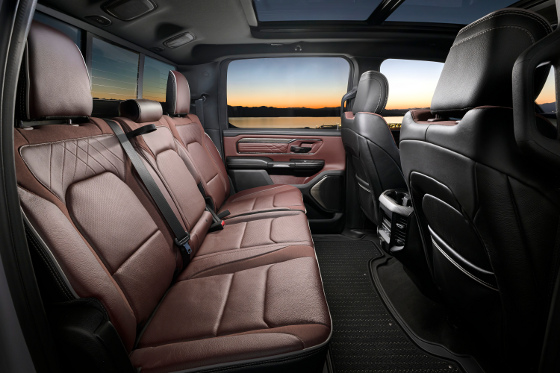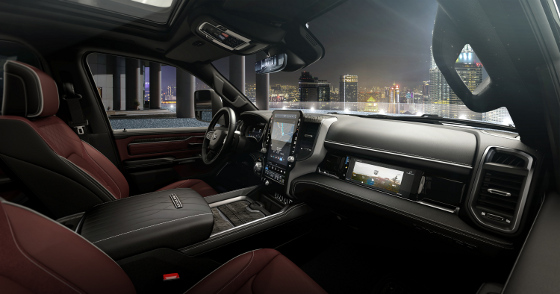 Overall, the interior design team focused on premium textures, colors, materials, and continuing to enhance functionality for unexpected luxury throughout. Authentic and premium materials include carbon fiber, metal, and leather elements that combine to deliver a noticeable level of luxury.
There are many more technology and safety features. Pricing has not been released. We think Ramcharger will start around $60,000. Learn more at ramtrucks.com/revolution/ram-1500-ramcharger.html. On sale in 2025.
Source: Ram/Stellantis
Published November 2023
Rate this article