Drop-in motor solutions for robotics, automation, medical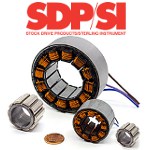 SDP/SI now offers the NH1-D Frameless Brushless Motor series for smaller machines that require precision and high efficiency. Rated for continuous operation, they are an ideal solution for many applications including the replacement of heavier, traditional motors by eliminating components, reducing torsional losses, decreasing weight, system inertia, and size envelope, while providing maximum speed control.
Learn more.
---
Cobots hit the classrooms with federal, state, industry recognition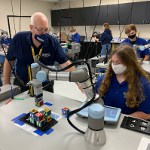 Two major recognitions of Universal Robots' education programs from the U.S. federal Advanced Robotics for Manufacturing Institute and the State of Ohio's Department of Education pave the way for schools and industry to further leverage cobots, offering employability in robotics careers while upskilling the existing workforce.
Read the full article.
---
SCHUNK ADHESO gripper wins New Product of the Year Award at 2021 ASSEMBLY Show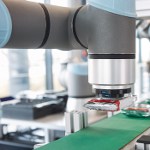 The ADHESO gripper from SCHUNK uses no external power supply to activate its grabbing force. It is not a traditional vacuum system and does not use magnets. It just "sticks" by pressing to the piece. What makes this gripper -- which has no "fingers" that users can see -- look like it's performing magic?
Read the full article.
---
Is this the world's most precise small six-axis robot?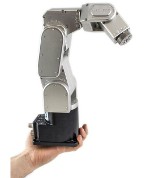 Mecademic, a Canadian robotics manufacturer, says it builds the world's smallest, most precise, and easy-to-use industrial robotic arm -- the Meca500. This six-axis robot can handle payloads up to 500 g with an unmatched accuracy of 0.005 mm. It excels in the precise and repetitive manipulation of small parts and tools in a variety of industries. It's a plug-and-work automation component that integrates with any PC or PLC, doesn't require a proprietary language to learn, and is affordable and easy to use. Plus, it features a unique integrated controller in its base.
Learn more.
---
Autonomous mobile robots do heavier lifting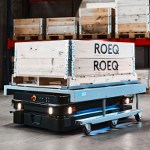 ROEQ has launched two new top modules and accompanying accessories designed to boost the payload and lifting capabilities of autonomous mobile robots (AMRs) from industry leader Mobile Industrial Robots (MiR). Capable of handling total payloads of up to 1,500 kg (3,307 lb), the new ROEQ top module TMS-C1500 combined with the new S-Cart1500W shelf cart greatly increases the payload capabilities of MiR's MiR500, MiR600, MiR1000, and MiR1350 AMRs. Eliminating the need for a docking station, the TMS-C1500 can pick up and drop off the shelf cart in free space and with precision. The AMR is never left idling, and it can simply drop off the cart and immediately go and pick up a new one. ROEQ has also launched the top module TML200 with a stroke of 40 mm that can lift and transport crates, pallets, racks, and ROEQ shelf carts.
Learn more and see these units work.
---
Inductive vs. optical vs. magnetic encoders: How to choose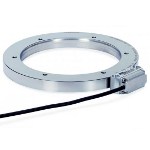 It makes sense that when there isn't a need to spend on a high-end optical encoder, the most common thought is to look directly to magnetic encoders. According to HEIDENHAIN, sometimes that's the right move, but when using an inductive encoder is an available option, your search shouldn't be limited to magnetic or optical. Confused? You won't be after reading this informative HEIDENHAIN blog.
Read the full article.
---
How to avoid premature linear screw actuator failure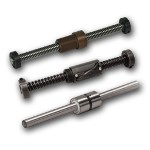 At their core, electric linear screw actuators deploy mechanical technology such as ball bearings, ball screws, and roller screws that have a finite life. These components do not last forever -- even though that is the expectation of some customers. But how long will an actuator really last? Tolomatic engineers provide a way to calculate, estimate, and size the electric linear screw actuator to achieve the desired life for your application.
Read this informative Tolomatic blog.
---
Actuator selection: External motor or internal servo motor?

There are key differences between traditional (external motor) and integrated (internal servo motor) actuators. Each technology offers performance advantages depending on the application type and requirements. Knowing how to compare the two will help engineers design machines that meet their requirements.
Full details in this Tolomatic white paper (no registration required).
---
Cobots in Automotive?

While automotive was one of the first industries to automate its factories, today's OEMs and tier suppliers still have employees managing far too many manual tasks which can lead to bored workers, inconsistent product quality and workplace injuries. This webinar hosted by Universal Robots will help those seeking to learn how collaborative robots are being used in automotive, with specific examples of cobots taking over machine tending, screwdriving, welding, painting and quality inspection tasks.
Join the on-demand webinar now:
---
Universal Robots takes cobot welding to the next level at FABTECH 2021
Universal Robots pioneered collaborative arc welding and continues to make cobot-powered fabricating solutions mainstream. FABTECH 2021 (Sept. 13-16) is the launchpad for innovative new cobot applications including heavy-duty water-cooled welding, hardfacing, plasma cutting, and flexible machine loading.
Read the full article.
---
Spindle drive motor with integrated multi-turn encoder
JVL has a new addition to its ServoStep motor lineup: a directly mountable motor for driving spindles. It's perfect for replacing hand wheels in format-change applications. ServoStep has everything built in, including motor, encoder, drive electronics, control electronics with ePLC, and optional Ethernet or CAN bus integrated into one compact unit. All major industrial Ethernet protocols are available. Features include: double ball bearings enabling up to 7,100 N axial load, closed-loop control, and energy efficiency due to automatic current control. Available through Electromate.
Learn more.
---
Micro Brakes for precision equipment applications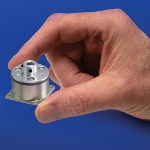 Fast braking response in small, precision torque applications -- that's the primary benefit of Miki Pulley Micro Brakes. The ultra-compact brake design features a stator with integrated mounting flange, proprietary composite friction liner, and armature complete with ring plate spring and hub. It halts rotation mechanically by using an electromagnetic field to connect friction surfaces. Features include quiet operation, high holding torque for its size, a space-saving design configuration, long service life, and stable and reliable braking power. Applications include ATMs, office copiers, weighing and packaging equipment, optical mechanisms, paper binding mechanisms, and more.
Learn more.
---
Gantry and multi-axis systems: How to build one your way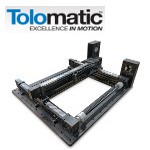 Gantries can be complicated and specialized. There are infinite variations for moving an object on multiple axes, but designing these motion control systems doesn't have to be intimidating. If you have weight, force, or size challenges that don't fit within off-the-shelf parameters, just follow these four steps to create a successful, customized system.
Read this informative Tolomatic blog.
---
Severe-duty AC motors for the toughest applications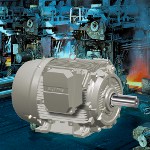 The SIMOTICS SD200 severe-duty motor in frame size 440 is Siemens' latest offering in the low-voltage SIMOTICS motor family. Providing high productivity and energy-efficient operation in all torque ranges, these new cast-iron NEMA motors are built to power pumps, fans, compressors, hoists, winders, and similar equipment in harsh environments. With a three-year warranty, the SD200 motors offer 125- to 800-hp output and feature 444-5013 cast-iron frames for operation in 460- and 575-V ranges. Options include IP56 ingress protection, encoders, brakes, and blowers, plus many others to suit the application required.
Learn more.
---
Reliable automated testing of cultured cells in the lab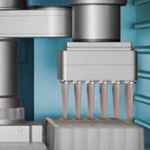 What dosage achieves the desired result without side effects? Above what limit does the beneficial medication turn toxic? Today, such questions are answered in test series performed with cell cultures. With the CYRIS®FLOX automated test system, work in the laboratories is made much easier. Here, motors from FAULHABER ensure that the cultures are supplied with nutrients and medications for the duration of the trial and the development of the cells is closely monitored -- without human intervention.
Read the full article.
---
NASA begins work to build quieter supersonic passenger jet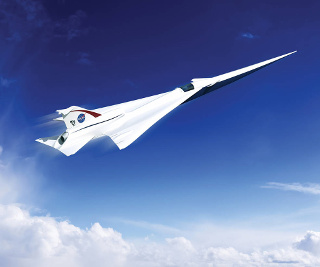 This is an artist's concept of a possible Low Boom Flight Demonstration Quiet Supersonic Transport (QueSST) X-plane design. The award of a preliminary design contract is the first step toward the possible return of supersonic passenger travel -- but this time quieter and more affordable. [Credits: Lockheed Martin]
The return of supersonic passenger air travel is one step closer to reality with NASA's award of a contract for the preliminary design of a "low boom" flight demonstration aircraft. This is the first in a series of 'X-planes' in NASA's New Aviation Horizons initiative, introduced in the agency's Fiscal Year 2017 budget.
NASA Administrator Charles Bolden announced the award at an event Feb. 29 at Ronald Reagan Washington National Airport in Arlington, VA.
"NASA is working hard to make flight greener, safer, and quieter -- all while developing aircraft that travel faster, and building an aviation system that operates more efficiently," said Bolden. "To that end, it's worth noting that it's been almost 70 years since Chuck Yeager broke the sound barrier in the Bell X-1 as part of our predecessor agency's high-speed research. Now we're continuing that supersonic X-plane legacy with this preliminary design award for a quieter supersonic jet with an aim toward passenger flight."
NASA selected a team led by Lockheed Martin Aeronautics Company of Palmdale, CA, to complete a preliminary design for Quiet Supersonic Technology (QueSST). The work will be conducted under a task order against the Basic and Applied Aerospace Research and Technology (BAART) contract at NASA's Langley Research Center in Hampton, VA.
After conducting feasibility studies and working to better understand acceptable sound levels across the country, NASA's Commercial Supersonic Technology Project asked industry teams to submit design concepts for a piloted test aircraft that can fly at supersonic speeds, creating a supersonic "heartbeat" -- a soft thump rather than the disruptive boom currently associated with supersonic flight.
"Developing, building, and flight testing a quiet supersonic X-plane is the next logical step in our path to enabling the industry's decision to open supersonic travel for the flying public," said Jaiwon Shin, associate administrator for NASA's Aeronautics Research Mission.
Lockheed Martin will receive about $20 million over 17 months for QueSST preliminary design work. The Lockheed Martin team includes subcontractors GE Aviation of Cincinnati and Tri Models Inc. of Huntington Beach, CA.
The company will develop baseline aircraft requirements and a preliminary aircraft design with specifications, and provide supporting documentation for concept formulation and planning. This documentation would be used to prepare for the detailed design, building, and testing of the QueSST jet. Performance of this preliminary design also must undergo analytical and wind tunnel validation.
In addition to design and building, this Low Boom Flight Demonstration (LBFD) phase of the project also will include validation of community response to the new, quieter supersonic design. The detailed design and building of the QueSST aircraft, conducted under the NASA Aeronautics Research Mission Directorate's Integrated Aviation Systems Program, will fall under a future contract competition.
NASA's 10-year New Aviation Horizons initiative has the ambitious goals of reducing fuel use, emissions, and noise through innovations in aircraft design that departs from the conventional tube-and-wing aircraft shape.
The New Aviation Horizons X-planes will typically be about half-scale of a production aircraft and likely are to be piloted. Design-and-build will take several years, with aircraft starting their flight campaign around 2020, depending on funding.
Source: NASA
Published March 2016
Rate this article