Epoxy adhesive with no mixing required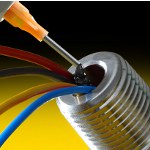 50-3122 is a one-component epoxy adhesive with a unique combination of physical properties. This adhesive provides both high shear and high peel strengths. It is also able to maintain exceptionally strong bonds over a wide temperature range of -60 C to 205 C. This product from Epoxies Etc. is formulated to offer superior resistance to impact, thermal shock, vibration, and stress fatigue cracking. It is used in electronic, electrical, aerospace, appliance, automotive, and industrial applications, and it passes NASA's outgassing requirements per ASTM E595-07.
Click here to learn more.
---
Line of high-load cam followers expanded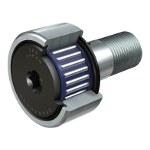 IKO International has expanded its line of CFKR series Double Hex Hole Cam Followers. The outside diameter of the outer ring is now available in 22 and 26 mm, with current models as high as 90 mm. These bearings are designed for outer-ring rotation and have superior rotational performance with a small coefficient of friction and high load capacity. Consider the CFKR 90 V model, which features a dynamic load rating in excess of 67,000 N, compared to 40,500 N for similar cam followers on the market. The CFKR series features hexagon holes on both stud ends, so it can be tightened from the cam follower head or stud end. Variations are available for roller construction (cage or full complement), shape of the outer ring outside the surface (crowned or cylindrical), and seal structure (shield or sealed type).
Click here to learn more.
---
Smallest wave springs on the market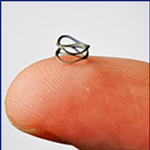 Smalley has expanded the Crest-to-Crest® Wave Spring Series. Smalley's popular C (imperial) and CM (metric) Series have been expanded; standard sizes are now available from stock down to .188 in. and 5 mm in diameter. Smalley Wave Springs can replace conventional coil springs while occupying only half the space and providing the same force and deflection.
Request complimentary samples today!
---
MovinCool spot air conditioners featured in new application sheets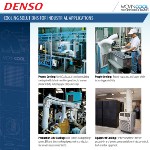 MovinCool, a brand of DENSO Corporation, the world's largest manufacturer of commercial spot air conditioners, has announced a new series of MovinCool product information sheets covering seven application areas: computer and telecom equipment, healthcare facilities, industrial plants, educational facilities, construction sites, automotive service bays, and emergency moisture removal. In addition to offering information about how MovinCool products are used in each application, the sheets highlight the relevant MovinCool models for the application, along with basic product specifications.
Check out what's new from MovinCool today.
---
SKYFLEX aero tapes and gaskets help COMAC C919 make maiden flight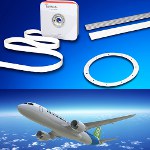 Proven by more than 20 years of successful applications, Gore's tapes and gaskets solve many sealing and surface-protection challenges in civil and military aircraft. These lightweight, no-cure materials are often used as an alternative to Form-In-Place (FIP) seals because they simplify aircraft assembly with seals that can withstand multiple open-close cycles for reduced life-cycle costs. SKYFLEX materials were used to provide panel sealing and surface protection throughout the aircraft on China's first domestically produced single-aisle passenger jet, the C919, which made its inaugural flight May 5, 2017. The materials remain in place under compression and do not squeeze out, providing a durable barrier between the faying surfaces, as well as a seal against contaminants. This protects the structure and corrosion-inhibiting coatings on the surfaces from abrasion damage due to flexing, vibration, or contaminants.
Click here to learn more.
---
Real LSR (liquid silicone rubber) parts really fast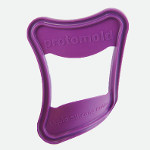 Proto Labs provides advanced liquid silicone rubber (LSR) injection molding services that provide custom prototypes and end-use production parts in 15 days or less -- sometimes in as little as 5 days. They use aluminum molds that offer cost-efficient tooling and accelerated manufacturing cycles, and they stock various grades and durometers of LSR materials. LSR is a thermoset engineering material that is particularly suitable for applications in the medical sector -- it can withstand sterilization and is biocompatible. LSR also lends itself to applications in the automotive and food appliance industries, typically in the form of seals, gaskets, valves, and cables.
Click here to learn more.
---
Slip clutches maximize designs

The way they see it over at Polyclutch, there aren't a whole lot of problems you can't solve with a slip clutch. Way beyond using them for overload protection, there are a surprising number of other applications for these versatile and valuable components. From increasing machine speeds and applying constant tension on wire to indexing a conveyor and automatic screw assembly, slip clutches just may provide the design leverage you've been seeking.
Read the full article.
---
5-Star Product: Optimize mechanical misalignments, get hidden benefits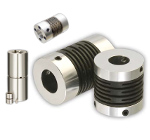 C-Flex Couplings combine the best qualities of disc, beam, and bellows couplings in a unique and economical new design. Made to couple two rotating shafts together, these couplings can accommodate large misalignments while transmitting high torque loads with zero backlash. Benefits include lower energy usage and less-frequent bearing failure, since less stress is placed upon bearings. Constructed using high-strength hardened stainless steel or glass impregnated polyamide flexures, these couplings require no maintenance and provide years of trouble-free life, even in contaminated environments. Flexible Pivot Bearings and Super Plastic Torsional Damping Couplings are also available.
Click here to learn more.
Watch C-Flex Couplings in action handling misalignments.
---
Maple 2017 is here!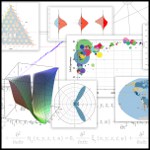 Maplesoft has announced the release of a new version of its flagship product, Maple -- the mathematical software that makes it extremely easy to analyze, explore, visualize, and solve math problems. It offers increased mathematical power, stronger visualizations, and flexible deployment options. The latest release includes new features that enable users to extend Maple's power through user-created packages, construct even complicated plots easily, and password-protect Maple documents. The result of over 30 years of development, this release includes a large number of useful improvements that existing customers will welcome.
Click here to learn more.
---
Mike Likes: Industrial 3D Printing for Dummies

Proto Labs' "Industrial 3D Printing for Dummies" book explains how additive manufacturing can accelerate and augment product development -- from prototype through production. Learn about new and existing technologies, available materials, and how 3D printing is being used for commercial applications in nearly every industry.
Request your free dummies book now!
---
'Hinge Selection Guide' online app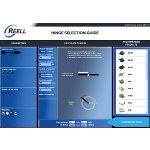 The newly launched "Hinge Selection Guide" online app from Reell Precision Manufacturing introduces a user-friendly resource to pinpoint ideal hinge and torque insert product solutions matching application requirements. This free tool opens an interactive window to designate an application's parameters, calculate the torque and rotational angle required for the hinge or torque insert, and ultimately identify the Reell products best suited for the job. The tool also enables users to access Reell's standard catalog products.
Click here to learn more.
---
Adhesive vent for automotive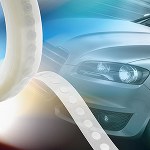 The 5-mm, low-profile AVS 110 adhesive vent from GORE is perfectly aligned with the need to further miniaturize automotive control units, sensors, actuators, and motors, and to better protect these high-value electronics from the rigors of under-hood and under-chassis environments. The vent's 100% ePTFE all-membrane construction reliably protects against hazards such as splashes or immersions and automotive fluids. More reliable venting performance can reduce the need for heavier housings, seals, and gaskets.
Click here to learn more.
---
Wave spring 3D models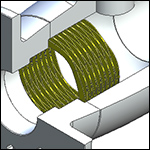 CAD models of Smalley Wave Springs are downloadable at application-specific heights. Enter any height between the spring solid and free height in over 60 native and natural CAD formats. Wave springs can reduce spring height by up to 50% with the same force and deflection as coil springs.
Click here to learn more.
---
Lifetime warranty on injection mold tools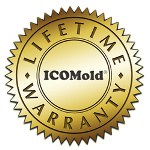 When ICOMold manufactures a production mold tool for your custom plastic injection molding project, they provide a lifetime mold warranty. As long as the company is producing your plastic parts, they will maintain your mold at their expense -- for the life of the tool. If your mold should require any maintenance or repairs whatsoever, they will take care of it at no cost to you -- even if it needs to be replaced entirely. The lifetime warranty applies to ICOMold production molds. They also offer a low-volume/prototype mold that carries a warranty for up to 10,000 cycles.
Click here to see mold types and warranties provided.
---
New adhesive for optoelectronic applications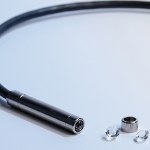 DELO has introduced a new adhesive for optoelectronic applications (components that convert electrical energy into light and vice versa). DELO DUALBOND OB786 is ideal for fixing components within seconds, while ensuring precision and high strength. This milky epoxy resin with medium viscosity ensures good adhesion to common substrates like aluminum, FR4, PPS, and LCP. This product cures under UV light but can be set in a convection oven for areas where light doesn't reach. Great for LED lens bonding, wafer-level/micro-optics, mini cameras, and more.
Click here for more information.
---
'The day the drones stopped': U.S. Army tests counter UAV systems at Fort Sill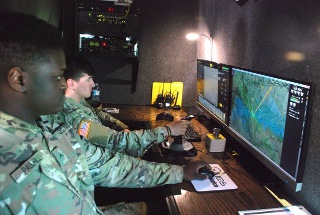 Pvt. Shamar Paulhill (left) and Pfc. Sergio Torres, both air missile defense crewmembers from 108th Air Defense Artillery from Fort Bragg, use an anti-unmanned aerial vehicle defense system (AUDS) to search the skies of Fort Sill for UAVs on April 6 during the Maneuver Fires Integrated Experiment (MFIX). [Photo Credit: Monica K. Guthrie]
By Monica K. Guthrie
On a hill in southwest Oklahoma, Soldiers and civilians have been testing equipment that can assist service members in the fight against unmanned aerial vehicles (UAVs). The testing took place during Fort Sill's Maneuver Fires Integrated Experiment (MFIX) from April 3-14.
The equipment is called AUDS, which stands for anti-unmanned aerial vehicle defense system, and works against UAVs, or drones, by detecting, tracking, identifying, and defeating them, said Tom Scott, president of LITEYE Systems, who helped create AUDS.
According to Scott, the system works first by using the radar and camera to detect a drone. The radar feed comes from two 180-degree radars placed back-to-back in order to give the operators a 360-degree feed in real time. With the camera feed connected to the system, they are able to see what may be flying in their area. Once a drone has been identified on camera, operators put the target in their crosshairs and pull the trigger, which allows the system to lock on and track the target automatically.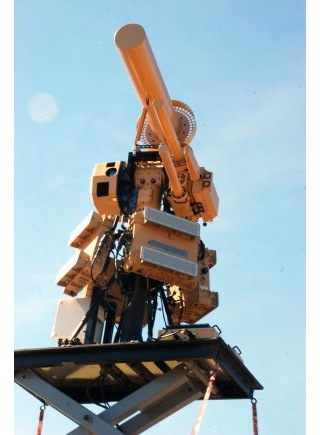 An anti-unmanned aerial vehicle defense system (AUDS) searches the skies of Fort Sill for UAVs on April 6 during the Maneuver Fires Integrated Experiment (MFIX). [Photo Credit: Monica K. Guthrie]
In the past, ground forces became familiar with counter improvised explosive device (IED) equipment designed to jam the signals to IEDs from individuals holding the detonation trigger. Today's counter UAV equipment is similar to those electric counter measures (Duke, Thor, and Warlock to name a few), only rather than defeating targets on the ground, they defeat airborne threats.
"The system then puts a 20-degree cone of energy downrange, and that will inhibit the drone and we can interrupt the signal from the operator to the drone," said Scott.
The 20-degree cone of energy allows the signal to be stronger because it is concentrated to a specific area rather than spread across the 180 or 360 degrees other systems utilize, said Scott. That stronger, more amplified signal produced by the AUDS is able to jam the signal between the UAV and the UAV's controller.
"The operator loses control of the drone," said Scott.
Soldiers from 108th Air Defense Artillery came from Fort Bragg, NC, to allow developers to see firsthand how Soldiers interacted with the system. Scott said he was pleased with how easily the Soldiers learned the AUDS and could now operate the system.
"It's been pretty awesome," said Pvt. Shamar Paulhill. "It's a pretty easy concept to grasp. We've only been out here for three days, and we already have it down. We are tracking, jamming stuff, and we brought down (many) drones," he said.
Paulhill and his battle buddy Pfc. Sergio Torres, both air missile defense crewmembers, explained how once they have acquired the target, they wait for instructions. If they jam the communication between the drone and the drone's operator, the drone could return to its home base, remain hovering, or fall from the sky.
While the AUDS is newer, Scott said their systems were rapidly deployed to units in October 2016. Scott said feedback came almost immediately.
"My guys operating the systems ... once they got it with the Soldiers and turned it on, the Soldiers called it 'the day the drones stopped'" said Scott.
Since October, two changes have already been implemented from the feedback Scott and his team have received from units using the AUDS. Now at MFIX, the goal is to integrate the system into the mobility part of the military, said Scott. The system currently is standalone with a generator to provide power.
"The deployment was done in a real hurry," said Scott. "Now we, as owners of the company, can sit back with the military and start to integrate this into other command-and-control and mobile systems."
-------------------------------------------------------------------------
Designfax Editor's Note: Range of effectiveness
-------------------------------------------------------------------------
By Mike Foley, Editor, Designfax

Kenneth Geyer, executive VP and co-founder of LITEYE Systems, told Designfax exclusively that the system in total has five different electronic attacks that focus on five different frequency bands.
"We force all class 1 and 2 UAVs to stop flying," said Geyer. "This includes all custom built."
"Depending on the type of UAV and which bands we utilize against them, they land in place, return home, or crash," Geyer said. "We control their electronics, and in some models we focus enough power on them to simply burn out their electronics."
The LITEYE Systems website fact sheet lists the radar range to be 8 km (just shy of 5 miles). But how far does the defeat capability extend?
"Our defeat ranges depend on the type (of system) we are using," Geyer said. "Some reach much further than others. While the exact ranges for each are also classified, our defeat abilities reach at least 2.5 km and some far beyond. This is why we focus our power downrange on the target and not in every direction."
"We don't believe in the omnidirectional jamming systems; they are wasting a ton of power trying to jam in every direction," he said. "This only allows them to be effective very close in. They also jam everything else in the area, along with the target. We choose to focus our power and have very little collateral interference on other systems."
Geyer also added that a return-to-home function is "a nice way to follow the UAV back to its operator."
"Remove the UAV that saves you now, follow it back to the pilot, and remove them," he said. "That stops tomorrow's attack."
Sources: U.S. Army, LITEYE Systems
Published April 2017
Rate this article