Great Resources: Design guidelines for selecting/using stainless steels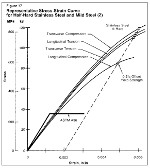 This extensive guide from the Nickel Institute helps designers better understand the large family of corrosion-resistant stainless steels. It describes typical corrosion modes and how to select materials to minimize or prevent corrosion. Forty-seven figures help illustrate important characteristics of, and end-use applications for, 57 different stainless steel types, including chemical compositions, physical and mechanical properties, properties at elevated temperatures, and heat-transfer characteristics.
Get your guide (no registration required).
---
Designing for Moldability White Paper

Whether you're new to the injection molding process or a veteran of manufacturing, Designing for Moldability offers an insightful guide to draft, radii, surface finish, materials and other thermoplastic molding considerations. It's more than 20 rapid injection molding tips designed to help improve the moldability of your plastic parts.
Download your free copy today!
---
Mike Likes: New 3D-printing materials from DuPont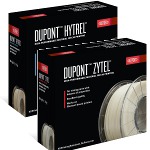 Proven over decades of use, DuPont Hytrel thermoplastic elastomers and DuPont Zytel nylons offer high quality, reliability, and performance in various applications in a wide range of industries -- and now the materials are available as 3D-printing filaments. Hytrel is available in two different hardness levels (Hytrel 3D4000FL with a shore D of 40 and Hytrel 3D4100 with a shore D of 60) for customers to make flexible, functional parts that combine resiliency, heat, and chemical resistance with strength and durability. With Zytel 3D1000FL, customers will be able to make strong and stiff functional parts that have a high heat deflection temperature, low warpage, low sensitivity to moisture, and excellent surface aesthetics.
Learn material specs on the DuPont site.
Purchase exclusively on the Coex site.
---
How to replace metal with thermoplastics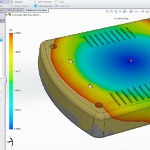 Have you ever considered replacing your metal parts with plastic parts? It could be a viable option -- especially when it comes to the flexibility of manufacture, faster production cycle times, and the cost effectiveness of replacing metal parts with plastic parts. SolidWorks' Jeff Osman details general best practices to keep in mind regarding both design and manufacturability Osman has more than 23 years of experience in the mechanical CAD industry.
Read this informative blog.
---
Smith Metals Products adds Titanium Metal Injection Molding capabilities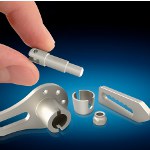 Smith Metals Products has added Titanium Metal Injection Molding (TiMIM) capabilities to its MIM portfolio of materials that include stainless steels, alloys, and ceramics. TiMIM involves mixing powdered Titanium metal with a binder material to compose a feedstock capable of being handled by injection molding equipment. Metal injection molding allows complex Titanium parts to be shaped with precision in a single operation and in high volume as compared to traditional Titanium machined metal components. Adding TiMIM capabilities opens a new, wider range of component applications for Smith Metal Products, where strength-to-weight ratio parts are desired. It is often accomplished with superior features using Titanium compared to other strong (but much heavier) metals like steels.
Click here to learn more.
---
NanoSteel launches 3D-printable tool steel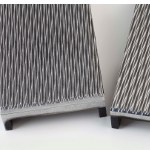 NanoSteel, a leader in nanostructured steel materials, has launched its first product for the laser powder bed fusion additive manufacturing process. BLDRmetal L-40 is a case-hardening steel powder that provides high hardness and ductility (case hardness >70HRC, 10%+ core elongation) and prints easily on standard commercial equipment. This alloy provides superior performance to M300 maraging steel and is an alternative to difficult-to-print tool steels such as H13. Expanding the potential use of 3D printing in a wide variety of hard materials markets, BLDRmetal L-40 is designed to be used for parts including tools, dies, bearings and gears.
Click here to learn more.
---
3D Printing: Sacrificial tool simplifies production of hollow composite parts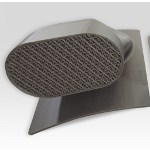 Sometimes 3D printing needs extra built-in technologies or final finishing work to get the job done. Dissolvable sacrificial materials provide a great option. Stratasys has introduced four new enhancements to Stratasys Fused Deposition Modelling (FDM)-based 3D printers, fully optimizing select models for creating functional product prototypes, production tools, and end-use parts for the most demanding manufacturing applications.
Read the full article.
---
World's darkest spray paint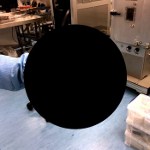 A whole range of products can now take advantage of the world's blackest coating, Vantablack, thanks to the development of a new spray version called Vantablack S-VIS. It is easily applied at large scale to virtually any surface. Vantablack's carbon nanotube matrix structure absorbs virtually all (99.8%) incident light, enabling precision optical systems to be optimized. The material's developer, UK-based Surrey NanoSystems, has mimicked the performance of its original Vantablack with this new version that can be sprayed onto objects, rather than deposited using a chemical vapor deposition (CVD) process.
Click here to learn more.
---
World's first affordable, office-friendly metal 3D-printing system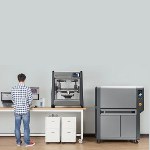 Desktop Metal has launched an office-friendly metal 3D-printing system for rapid prototyping. The Desktop Metal Studio System is 10 times less expensive than existing technology today. The system is a complete platform, including both a printer (starting at $49,900) and microwave-enhanced sintering furnace that, together, deliver complex and even impossible geometries of metal 3D-printed parts right in an engineer's office or on the shop floor. The larger DM Production System -- 100 times faster than today's laser-based additive manufacturing systems -- is also available.
Click here to learn more.
---
Proto Labs launches on-demand molded production parts service, opens metrology lab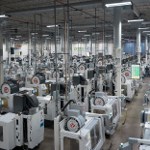 Digital manufacturing company Proto Labs has always been known for its rapid injection molding prototyping services. Now, the company has added a suite of capabilities designed specifically to address the on-demand manufacturing needs of the low-volume, high-mix product segment. And in another company first, they've built a new metrology lab that provides enhanced inspection reporting on end-use production parts.
Read the full article.
---
Great Resources: Smart Guide to Designing for Manufacturability

Not all mold makers were created equal. Follow the guide of the most advanced: Xcentric Mold & Engineering. Learn how to incorporate things like draft, threads, hinges, and overmolding by taking advantage of the most advanced injection molding process engine and mold-making system in the industry.
Download our Smart Guide to Designing for Manufacturability.

---
Epoxy adhesive with no mixing required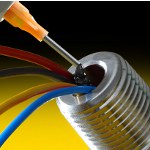 50-3122 is a one-component epoxy adhesive with a unique combination of physical properties. This adhesive provides both high shear and high peel strengths. It is also able to maintain exceptionally strong bonds over a wide temperature range of -60 C to 205 C. This product from Epoxies Etc. is formulated to offer superior resistance to impact, thermal shock, vibration, and stress fatigue cracking. It is used in electronic, electrical, aerospace, appliance, automotive, and industrial applications, and it passes NASA's outgassing requirements per ASTM E595-07.
Click here to learn more.
---
Antimicrobial master batches for medical device polymers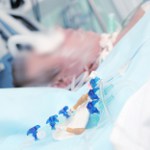 Foster Corporation introduces Combat antimicrobial master batches for blending with medical device polymers. Components made with these antimicrobial polymer blends kill harmful bacteria that lead to infections, including MRSA and CRE. Combat master batches, made from Sciessent's Agion ionic silver technology, provide an economical way for customers to evaluate several antimicrobial filler loadings in their device components by dry blending different ratios.
Click here to learn more.
---
Real LSR (liquid silicone rubber) parts really fast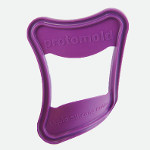 Proto Labs provides advanced liquid silicone rubber (LSR) injection molding services that provide custom prototypes and end-use production parts in 15 days or less -- sometimes in as little as 5 days. They use aluminum molds that offer cost-efficient tooling and accelerated manufacturing cycles, and they stock various grades and durometers of LSR materials. LSR is a thermoset engineering material that is particularly suitable for applications in the medical sector -- it can withstand sterilization and is biocompatible. LSR also lends itself to applications in the automotive and food appliance industries, typically in the form of seals, gaskets, valves, and cables.
Click here to learn more.
---
Adhesive vent for automotive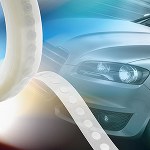 The 5-mm, low-profile AVS 110 adhesive vent from GORE is perfectly aligned with the need to further miniaturize automotive control units, sensors, actuators, and motors, and to better protect these high-value electronics from the rigors of under-hood and under-chassis environments. The vent's 100% ePTFE all-membrane construction reliably protects against hazards such as splashes or immersions and automotive fluids. More reliable venting performance can reduce the need for heavier housings, seals, and gaskets.
Click here to learn more.
---
Engage the spin rocket motor: Drop of U.S. mock B61-12 nuclear weapon is first of new flight tests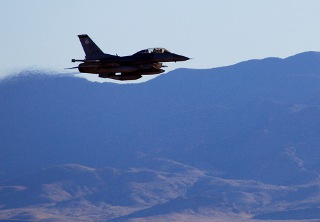 An F-16C makes a pass over Nevada's Tonopah Test Range after a March test of a mock nuclear weapon as part of a Sandia National Laboratories life extension program for the B61-12. Teams will spend months analyzing the data gathered from the test. [Photo: John Salois]
From a distance, the drop of a mock nuclear weapon -- containing only non-nuclear components -- was a mere puff of dust rising from a dry lake bed at Nevada's Tonopah Test Range. However, it marked the start of a new series of test flights vital to the nation's B61-12 weapon refurbishment program.
Initial data showed the March 14 test was a success, said officials at Sandia National Laboratories, which runs Tonopah. For months, teams will be analyzing a wealth of data they collected from this first of a qualification test series planned over the next three years.
Those watching from the tower of the range's Test Operations Center felt "excitement and pleasure that it all worked as we expected," said Anna Schauer, director of Sandia's Stockpile Resource Center.
The B61-12 consolidates and replaces four B61 variants in the nation's nuclear arsenal. The first production unit in the weapon's life-extension program is scheduled to be completed in 2020.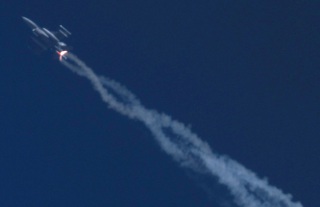 An F-16C from Nellis Air Force Base in Nevada releases a mock nuclear weapon for a March test at Tonopah Test Range. The test is the first in a series planned over the next three years. [Photo: James Galli]
Test day dawned cloudless and wind-free, perfect weather at the range, an area of 280 square miles with two main target areas on flat lake beds sitting between mountain ranges. Workers from Sandia and contractor Navarro Research and Engineering operated tracking telescopes, remote cameras, and other instruments in the field to gather information on the reliability, accuracy, and performance of the weapon under conditions meant to replicate operations.
An F-16C from Nellis Air Force Base near Las Vegas, chosen to drop the test unit representing a B61-12, began with a dry run over one of the lake beds. But during his next pass for the planned release, he had to roar off after a small group of wild horses ambled onto the lake bed.
A video feed from a remote camera in the area showed the horses trotting away to safety, herded by wranglers: security officers in a white pickup, its headlights and rack lights pulsing. "That's a first for us," said test director Joe Simile of Sandia. "We've never had to chase horses away from the target."
The extra pass meant the F-16 carrying the test unit and a companion wingman F-16 would have to refuel in flight from a tanker airplane circling the area before returning to base.
F-16 final pass: "Commence run"
Then, horses cleared off, the pilots circled back. The test director queried those responsible for the various aspects of the test, from telemetry to the pilot of the drop plane. One by one they gave the test a go and a disembodied voice over the intercom announced, "Range is green. Cleared to release."
The announcement, "Commence run," galvanized dozens of people watching and listening to live feeds of preparations at the tower. Most dashed out to the balconies to watch -- a natural reaction despite knowing the lake bed was miles away and they'd see nothing more than dust rising from the high-altitude drop. The video feed, a much closer look, showed the F-16 release the test unit, the unit's spin rocket motor ignite, and the mock weapon fall through the air.
"It's great to see things all come together: the weapon design, the test preparation, the aircraft, the range, and the people who made it happen," Schauer said.
The U.S. Department of Energy's website says, "In April 2003, the Nuclear Weapons Council Standing and Safety Committee (NWCSSC) approved the development of a new Spin Rocket Motor based on Sandia's assertions that test data collected between 1997 and 2002 showed the motors, due in large part to 'detrimental aging,' were not performing according to specifications. Detrimental aging occurs when a component's age prevents it from performing to meet military requirements."
According to a May 18, 2014, article in the Albuquerque Journal, "Spin motion is needed to stabilize the bomb as it glides toward its target. It's controlled by rocket motors and slanted fin tails. But in earlier B61 designs, air plumes from the motors have interfered with fin performance, thus weakening the push, or torque, created by the motors and reducing spin rates."
The article also says a new tail kit assembly "is important because it adds a guidance system to the bomb, basically converting it from a gravity-dependent dumb bomb into a smart one that can be aimed more precisely at a target."
These are only two of many steps taken in the broad nuclear arsenal modernization project.
"The bomb modernization program, which aims to extend the B61's life another 20 years, is one of the biggest endeavors undertaken at Sandia since before the Cold War ended," the Albuquerque Journal article states.
Hans Kristensen, a nuclear weapons analyst at the Federation of American Scientists in Washington, D.C., said in the Albuquerque Journal article, "The National Nuclear Security Administration estimated about $4 billion originally in 2010, and then in 2012 that ballooned to $8 billion. The new tail kit assembly alone could cost up to $1.5 billion."
"The U.S. Department of Defense now estimates total B61-12 program costs at $10.4 billion," the article said, attributing that estimate to Kristensen. "With about 400 B61 bombs to be refurbished, that's about $25 million per bomb."

VIDEO: Tonopah Test Range flight test.

After the drop, the two F-16s turned to scream past the control tower about a half mile away, giving observers a closer look at the planes.
On the lake bed, the only sign of the drop was a surprisingly neat hole. An hour or so after the test, Simile stood near the hole, describing plans to recover the weapon, his discussion punctuated by a warning beep-beep-beep from a truck backing up to unload recovery equipment.
Crews were back later to dig the mock weapon out of the dirt.
"The test unit recovery went very well, with the unit packaged up for return to Albuquerque," said Lee Post, B61-12 flight test lead. "We can only hope our future tests go this well."
Source: Sandia National Laboratories
Published April 2017
Rate this article