SKF launches re-engineered mounted ball bearing units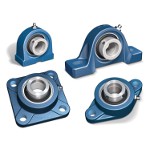 SKF has launched a newly re-engineered product line of mounted ball bearing units with industry-standard inch series cast iron housings in several designs, high-performance SKF inch or metric insert bearings, and several shaft-locking methods. These mounted bearing units will suit a wide range of light- and medium-duty industrial applications, including conveyor systems, fans and air-handling equipment, and similar machinery across industries.
Click here to learn more.
---
Extremely fine stainless steel MicroEtch screens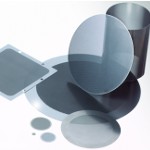 Fine stainless steel MicroEtch Screens are manufactured by Tech-Etch using photo etching technology enabling hole sizes from .003 in. and up. Photo etching enables designers to specify a straight hole or a tapered hole, which facilitates liquid filtration and back-flow cleaning. Unlike stamping, photo etching yields a burr-free product resulting in cleaner, more efficient screens with greater material integrity. MicroEtch screens feature a tighter tolerance on hole sizes and greater dimensional stability than woven wire mesh, making them ideal in applications requiring frequent cleaning or in devices where there is mechanical contact.
Click here to learn more.
---
Mike Likes: C-Solder joins carbon materials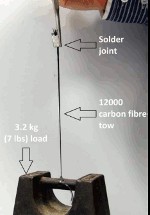 Wow, you can probably file this under, "I really haven't heard of that before!" Materials specialist Goodfellow has just released a new tin-based, flux-free soldering alloy called C-Solder that enables the joining of carbon materials in both carbon-carbon and carbon-metal combinations. Using a classic soldering iron, heat gun, or torch, the resulting bond is both mechanically strong and electrically conductive. But what can you do with it? With C-Solder you can join carbon materials, including carbon fibers or carbon nanotube fibers in carbon-carbon arrangements; carbon to metals (e.g., copper aluminum, titanium, stainless steel), ceramics, and glass materials; and aluminum to aluminum without using flux. This lead-free product has excellent flow, does not leave a residue, and is not flammable.
Learn more about this truly unique product.
---
Totally New: Smallest wave springs on the market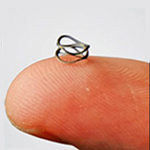 Smalley has expanded the Crest-to-Crest® Wave Spring Series. Smalley's popular C (imperial) and CM (metric) Series have been expanded; standard sizes are now available from stock down to .188 in. and 5 mm in diameter. Smalley Wave Springs can replace conventional coil springs while occupying only half the space and providing the same force and deflection. Request complimentary samples today!
Click here to learn more.
---
Fasteners: Self-clinching free-running locknuts with modified threads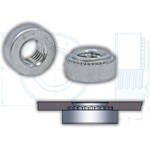 New PEM S-RT self-clinching free-running locknuts from Penn-Engineering feature a modified thread angle enabling easier tightening of mating screws and superior vibration-resistant locking performance in thin metal assemblies. The modified thread formation allows mating screws to spin freely during the attachment process until clamp load is induced during the screw-tightening process. The applied clamp load then engages the locknut's vibration-resistant locking feature, which securely and reliably locks the screw in place. Compared with traditional locknuts, excellent joint clamp load remains consistent, even after many on/off cycles.
Click here to learn more.
---
High-deflection isolation mounts for diesel engines and low-frequency applications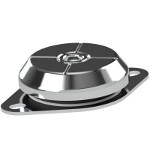 Tech Products Corporation, a leader in vibration and shock isolation solutions, has released its latest line of fail-safe vibration mounts called the Bell Mount Series. This line of vibration isolators includes global industry standard sizes of common diesel engine mounts. Typical applications include generator sets, compressors, pumps, off-highway, and construction equipment. Zinc-plated steel protects the high-strength natural rubber from fuel, oil, and weather. The rugged design incorporates interlocking metal components that make these some of the most durable mounts on the market.
Click here to learn more.
---
DIY graphene: Graphene oxide available in 3 forms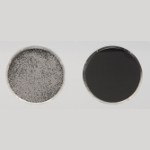 Goodfellow has announced the availability of graphene oxide for use in a wide range of applications. The chemical reduction of graphene oxide is the most suitable method of mass production of graphene. Graphene oxide is easily dispersed in water, other organic solvents, and different matrices; can be embedded in different ceramic or polymeric matrices to improve electrical, thermal, and mechanical properties; and is adaptable for many applications through functionalization. Goodfellow offers this versatile product dispersed in water, reduced, or in a film.
Click here to learn more.
---
3D-printing materials program for large manufacturers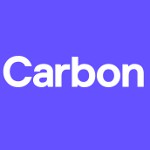 Carbon, a Silicon Valley-based 3D manufacturing company, has announced a materials program that will offer some of its 3D-printing polymer resins via bulk packaging, enabling a 40 percent price reduction for high-volume manufacturers. The first material to be offered will be RPU (rigid polyurethane) 70, which Carbon will initially sell for $150/liter, down from $250/liter. Working with its network of global supply-chain partners and integrating novel approaches for dispensing and distributing resins to a fleet of printers, Carbon expects to further reduce the price to less than $100/liter over the next year. Ford and adidas are among the first companies to take advantage of these new production offerings.
Click here to learn more.
---
Sciaky 3D metal printing wins aerospace award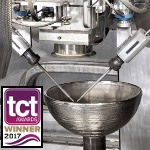 Metal additive manufacturing solutions provider Sciaky has won the TCT Aerospace Application Award, along with Lockheed Martin, for the successful production of titanium propellant tanks using Sciaky's industry-leading Electron Beam Additive Manufacturing (EBAM®) technology. The TCT Awards celebrate the innovators, technology, and collaborators behind the best examples of 3D technology use across the globe. For this particular application, Lockheed Martin Space Systems reduced costs by 55%, material waste by 75%, and production time by 80% using Sciaky's EBAM metal 3D-printing solution over traditional forging methods. The EBAM system excels at producing large-scale, high-value metal parts.
Learn more about the Sciaky EBAM process.
---
Completely updated new full-line catalog of fasteners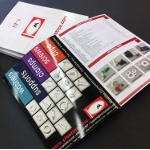 Micro Plastics introduces its new 300-page catalog #41 containing thousands of fastening solutions for engineers and product designers. Find hundreds of new problem-solving products, including Spacers, Washers, Clips, Clamps, Ties, Bushings, Screws, Nuts, Rivets, and Plugs. Micro Plastics specializes in Nylon threaded fasteners, but the company also offers extensive product lines for wire management and circuit board hardware. FREE samples are available upon request.
Check out the new online catalog.
---
Great Resources: Urethane casting tips and tricks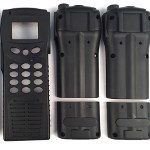 Xometry's team of engineering experts has created a no-cost design guide to help you optimize your urethane casting designs. Urethane casting creates rigid or flexible end-use parts that are highly durable. This process is optimal for low- to mid-volume production runs, and little to no finishing is required because desired textures and finishes are applied to the master pattern. This design guide focuses on how to save time and money on your next casting project.
Get the urethane casting design guide.
---
Smalley's New Medical Capacity

Medical devices are shrinking, and the need for smaller medical rings and medical springs has grown. Smalley continues to push the boundaries of coiling technology, producing the smallest wave springs and retaining rings on the market. As the preferred supplier to the medical industry, Smalley's Spirolox® Retaining Rings and Wave Springs are found in medical devices from surgical instruments to implantables, imaging equipment to dental tools, and more. From prototypes to production volumes, Smalley is able to scale production to meet your manufacturing schedule. Medical-grade alloys including surgical 316 Stainless Steel, Elgiloy, and implantable Titanium are readily available. Smalley strives to provide the best engineered products, quality, service, and deliverability. Their dedication to the medical industry is evident by their certification to ISO 13485:2016.
Click here to learn more.
---
Great Resources: Design guidelines for selecting/using stainless steels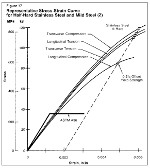 This extensive guide from the Nickel Institute helps designers better understand the large family of corrosion-resistant stainless steels. It describes typical corrosion modes and how to select materials to minimize or prevent corrosion. Forty-seven figures help illustrate important characteristics of, and end-use applications for, 57 different stainless steel types, including chemical compositions, physical and mechanical properties, properties at elevated temperatures, and heat-transfer characteristics.
Get your guide (no registration required).
---
Compressed Air: New website offers better ways to improve efficiency and safety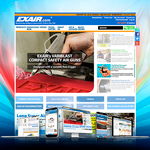 EXAIR.com® is the new digital home of Intelligent Compressed Air® products for industry. EXAIR's new website has improved the product selection process by providing descriptions immediately from the homepage. An improved account management and ordering process streamlines access to historical orders, allows one-click repeat orders, and eases editing of your information. This website is fully responsive to provide a consistent experience whether using a PC, tablet, or smartphone. A comprehensive search functionality enables users to quickly locate model numbers and related information.
Click here to check out EXAIR's new site.
---
SOLIDWORKS 2018 is here!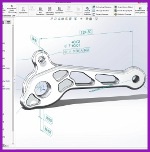 With SOLIDWORKS 2018, teams can collaborate concurrently to design a product or part more rapidly and cost efficiently, validate its function and manufacturability, manage its data and related processes, streamline and automate its manufacturing, and inspect it. Any changes in design or manufacturing are fast and easy to manage and automatically flow to all related models, programs, drawings, and documentation. A standout new feature is SOLIDWORKS CAM, which provides rules-based machining with knowledge capture for the automation of manufacturing programming. Plus, there are improvements to many of the SOLIDWORKS features you already use.
Learn all about the SOLIDWORKS 2018 launch.
---
UW team develops fast, cheap method to make supercapacitor electrodes for electric cars, high-powered lasers
Supercapacitors are an aptly named type of device that can store and deliver energy faster than conventional batteries. They are in high demand for applications including electric cars, wireless telecommunications, and high-powered lasers.
But to realize these applications, supercapacitors need better electrodes, which connect the supercapacitor to the devices that depend on their energy. These electrodes need to be both quicker and cheaper to make on a large scale and also able to charge and discharge their electrical load faster. A team of engineers at the University of Washington thinks they've come up with a process for manufacturing supercapacitor electrode materials that will meet these stringent industrial and usage demands.
The researchers, led by UW assistant professor of materials science and engineering Peter Pauzauskie, published a paper on July 17 in the journal Nature Microsystems and Nanoengineering describing their supercapacitor electrode and the fast, inexpensive way they made it. Their novel method starts with carbon-rich materials that have been dried into a low-density matrix called an aerogel. This aerogel on its own can act as a crude electrode, but Pauzauskie's team more than doubled its capacitance, which is its ability to store electric charge.
These inexpensive starting materials, coupled with a streamlined synthesis process, minimize two common barriers to industrial application: cost and speed.
"In industrial applications, time is money," said Pauzauskie. "We can make the starting materials for these electrodes in hours, rather than weeks. And that can significantly drive down the synthesis cost for making high-performance supercapacitor electrodes."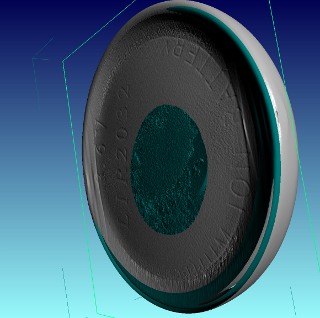 Full X-ray reconstruction of a coin cell supercapacitor.
Effective supercapacitor electrodes are synthesized from carbon-rich materials that also have a high surface area. The latter requirement is critical because of the unique way supercapacitors store electric charge. While a conventional battery stores electric charges via the chemical reactions occurring within it, a supercapacitor instead stores and separates positive and negative charges directly on its surface.
"Supercapacitors can act much faster than batteries because they are not limited by the speed of the reaction or byproducts that can form," said co-lead author Matthew Lim, a UW doctoral student in the Department of Materials Science & Engineering. "Supercapacitors can charge and discharge very quickly, which is why they're great at delivering these 'pulses' of power."
"They have great applications in settings where a battery on its own is too slow," said fellow lead author Matthew Crane, a doctoral student in the UW Department of Chemical Engineering. "In moments where a battery is too slow to meet energy demands, a supercapacitor with a high-surface-area electrode could 'kick' in quickly and make up for the energy deficit."
To get the high surface area for an efficient electrode, the team used aerogels. These are wet, gel-like substances that have gone through a special treatment of drying and heating to replace their liquid components with air or another gas. These methods preserve the gel's 3D structure, giving it a high surface area and extremely low density. It's like removing all the water out of Jell-O with no shrinking.
"One gram of aerogel contains about as much surface area as one football field," said Pauzauskie.
Crane made aerogels from a gel-like polymer, a material with repeating structural units, created from formaldehyde and other carbon-based molecules. This ensured that their device, like today's supercapacitor electrodes, would consist of carbon-rich materials.
Previously, Lim demonstrated that adding graphene -- which is a sheet of carbon just one atom thick -- to the gel imbued the resulting aerogel with supercapacitor properties. But Lim and Crane needed to improve the aerogel's performance, and make the synthesis process cheaper and easier.
In Lim's previous experiments, adding graphene hadn't improved the aerogel's capacitance. So they instead loaded aerogels with thin sheets of either molybdenum disulfide or tungsten disulfide. Both chemicals are used widely today in industrial lubricants.
The researchers treated both materials with high-frequency sound waves to break them up into thin sheets and incorporated them into the carbon-rich gel matrix. They could synthesize a fully loaded wet gel in less than two hours, while other methods would take many days. After obtaining the dried, low-density aerogel, they combined it with adhesives and another carbon-rich material to create an industrial "dough," which Lim could simply roll out to sheets just a few thousandths of an inch thick. They cut half-inch discs from the dough and assembled them into simple coin cell battery casings to test the material's effectiveness as a supercapacitor electrode.

Slice from X-ray computed tomography image of a supercapacitor coin cell assembled with the electrode materials. The thin layers -- just below the coin cell lid -- are layers of electrode materials and a separator. [Image: William Kuykendall]
Not only were their electrodes fast, simple, and easy to synthesize, but they also sported a capacitance at least 127 percent greater than the carbon-rich aerogel alone.
Lim and Crane expect that aerogels loaded with even thinner sheets of molybdenum disulfide or tungsten disulfide -- theirs were about 10 to 100 atoms thick -- would show an even better performance. But first, they wanted to show that loaded aerogels would be faster and cheaper to synthesize, a necessary step for industrial production. The fine-tuning comes next.
The team believes that these efforts can help advance science even outside the realm of supercapacitor electrodes. Their aerogel-suspended molybdenum disulfide might remain sufficiently stable to catalyze hydrogen production. And their method to trap materials quickly in aerogels could be applied to high-capacitance batteries or catalysis.
Co-author was doctoral student Xuezhe Zhou in the Department of Materials Science & Engineering. The research was conducted with the help of Energ2 Technologies, a UW start-up company based in Seattle that was recently acquired by BASF. The research was funded by the UW and the Clean Energy Institute. Pauzauskie is also affiliated with the Fundamental and Computational Sciences Directorate at the Pacific Northwest National Laboratory.
Source: University of Washington
Published August 2017
Rate this article