Build a mini synchronous drive system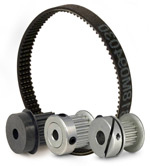 With the Miniature Synchronous Drive System from Stock Drive Products (SDP), you can put your own 1-, 2-, or 3-mm design together in a snap. The tiny timing belts and pulleys are engineered and manufactured to give high accuracy and smooth, dependable operation in 3D printers, moving security cameras, med devices, robotic surgical equipment, self-service machines, and more. Advantages include no-slip synchronization, accurate positioning, high torque transmission with low backlash, quiet operation, and long belt life.
Click here to learn more.
---
New light and tough structural compounds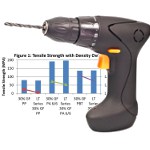 RTP Company has developed new light and tough (LT) Compounds, a series of thermoplastic compounds that weigh 5 to 10 percent less than typical filled compounds, but with equivalent mechanical properties and similar shrinkage values. LT Compounds are a fast and easy way to accomplish weight reductions in parts molded with glass fiber reinforcement without compromising performance or requiring modifications to existing tools. They are best used as lightweight alternatives when the goal is to minimize energy consumption or the amount of human effort required to use the part.
Click here to learn more.
---
Mix-and-match cup mount offers flexibility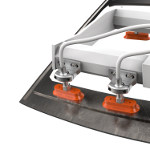 Piab has introduced a flexible mounting system for suction cups that enables users to easily install and configure vacuum technology-based tools and fixtures perfectly tailored for handling such items as automotive body parts or plastic details. The company's Flexible Suction Cup Mount comprises a broad range of interchangeable parts. Several different mounting options for industry-standard end-of-arm tooling connections are available, including Universal joint (C-C 4 4mm), Profile mount (2 x 8/10.5 mm), Lock-pin (19 mm), and Ball-joint. Rods are available in two sizes and are held in place by a clever and user-friendly ball-joint fastening mechanism.
Learn more.
---
Solvay specialty filaments up the game for 3D printing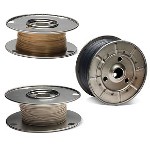 Solvay aims to take additive manufacturing (AM) to the next level with the launch of three specialty polymer filaments that promise to introduce game-changing performance for 3D-printed parts. Two of the three filaments leverage Solvay's high-performance KetaSpire® polyetheretherketone (PEEK) polymer: a neat PEEK product and a 10-percent carbon fiber-reinforced grade. Both PEEK filaments are designed to allow excellent fusion of printed layers, enable high part density, and deliver exceptional part strength -- including in the z-axis. The third new filament is based on Solvay's Radel® polyphenylsulfone (PPSU). Also formulated to allow excellent fusion of layers, this high-performance PPSU material offers high transparency, excellent elongation, and superior toughness for 3D-printed parts.
Click here to learn more.
---
Select gas springs instantly: ACE online sizing tool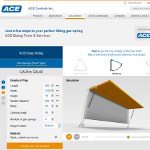 ACE Controls has launched a new, user-friendly online calculator that enables customers to size ACE gas springs for hoods, flaps, and machine enclosures. The tool also dramatically shortens the time between design and delivery. Available on the "Calculations" tab of the ACE homepage, the tool requires customers to input the details of the flap, including the length, width, and opening angle. It then generates interactive 2D and 3D simulations, which users can rotate, tilt, and zoom. It also calculates pressure and provides customers with the model number and desired mounting accessories. Users can download a mounting sketch with the specifications, or they can submit the online contact form to initiate the order process.
Learn more.
---
3M releases new composite spray adhesive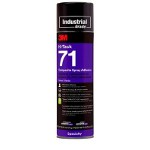 To meet the demands of the growing infusion molding industry, 3M has introduced a new spray adhesive formulated to make the dry-layup process more effective. 3M Hi Tack Composite Spray Adhesive 71 is highly compatible with resins and yields stronger composites as a result. This new adhesive will benefit manufacturers across several industries, including industrial, marine, transportation and composite. Featuring fast tack and high strength with excellent shear holding power, it will bond fiber, fabric, wood, and much more. Available in clear or in green for better visual control, this adhesive meets CARB and OTC VOC requirements.
Click here to learn more.
---
Composites used as bearings and wear parts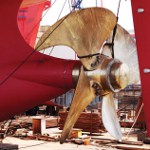 Did you know that composites can make excellent bearings and wear parts? These materials feature low friction and low wear and are self-lubricated, shock resistant, and electrically insulating. Starting with tough, chemically resistant, and proven resin systems, Norplex-Micarta's materials are specifically engineered to the requirements of a particular application. The ability to combine multiple materials allows for a wide range of performance demands to be met economically. Heat can be removed by adding metal wire, PTFE surface layers can promote improved break-in, aramid fibers can provide both excellent strength and low wear, and reinforcements can be chosen to minimize moisture absorption.
Click here to learn more.
---
Get exactly what you want: Custom epoxy formulations
In addition to their extensive line of products, Epoxies, Etc. offers custom epoxy, silicone, and urethane formulations to meet your specific requirements. Their experienced team of chemists and application engineers can develop a special viscosity, color, durometer, or other unique property for your application. Because the perfect product for your application may not exist, Epoxies, Etc. is able to quickly develop a solution without a minimum order requirement.
Click here to learn more.
---
Why should you use a wave spring?

Reducing the size and weight of an application is a challenge often faced by today's design engineers. Smalley has a solution that can solve both problems, with one simple spring. Wave Springs operate in the same spring cavity as a traditional coil spring, yet are only half the height. That's right, they reduce spring heights by up to 50%, resulting in a smaller spring cavity. A smaller spring cavity provides the added benefit of weight savings and ultimately can lead to cost savings as well. While there's thousands of standards available, Smalley specializes in producing custom springs, designed to your application requirements and operating conditions.
Check out Smalley's Blog on "Why you should use a Wave Spring."
---
SABIC adds unique PP Ultra Melt Strength resin to its global foam portfolio for lightweighting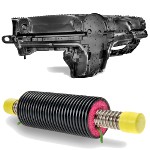 SABIC PP-UMS (Ultra Melt Strength) resin is a completely new generation of melt strength polypropylene. This new resin is unique in the market, with a melt strength of more than 65 cN and outstanding foam-ability. It can be used by all industry segments as a building block to develop new foaming solutions that enable an unprecedented level of lightweighting, from automotive to packaging to the building and construction markets.
Click here to learn more.
---
Multi-axis position-holding hinge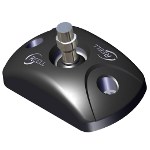 The Reell SJ300 Spherical Joint delivers a premium feel and performance in a multi-axis position control device. Featuring Reell's patented SphericalTorq technology, the SJ300 has the ability to adjust up/down, left/right, and a full 360 degrees of rotation. This versatility allows the SJ300 to replace multiple positioning components with a single device, conserving space and lowering cost. Its black glass-filled nylon housing is durable and stylish, making it suitable for applications where it will be visible in the final product. The SJ300 is ideal for applications such as tablet stand positioning, medical lighting, camera stands, automotive mirrors, and office furniture where precision position control is critical.
Click here to learn more.
---
Understanding how metal 3D parts are made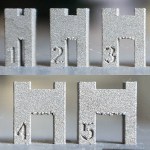 Greg Paulsen, Xometry's director of applications engineering, explores key design considerations for Metal 3D Printing. Learn how support structures and build orientations impact the finished part's features and surface finish, so you can know what to expect from your next Direct Metal Laser Sintering (DMLS) project.
Read this insightful blog full of useful examples.
---
Fast-curing thermally conductive epoxy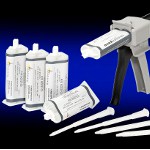 A new Aluminum Filled Epoxy Adhesive (70-3814) developed by Epoxies, Etc. has 1,000 psi of strength in just four hours! After 24 hours, the Lap Shear Strength is 2,900 psi. The use of aluminum filler provides lower shrinkage than is commonly found in fast-curing epoxy adhesives. The product bonds well to metals, especially aluminum and steel, as well as ceramics and many plastics. It is used in many industrial, OEM, aerospace, and chemical-processing applications, including aluminum heat sink bonding, filling metal joints, repairing metal surfaces, patching aluminum castings, and assorted metal bonding applications.
Click here to learn more.
---
Benefits of hybrid bearings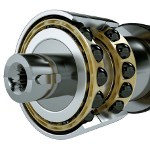 Hybrid bearings have shown good performance in poor lubrication and contaminated conditions, but the understanding of the contributing mechanisms and their effect on performance is still lacking. SKF has developed more insight into the tribology of hybrid bearings through both dedicated experiments and modeling.
Read about it here.
---
Pick-and-place universal joints upgraded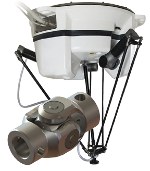 Belden Universal has recently implemented critical design upgrades to its universal joints for pick-and-place (Delta) robots. The redesign project was necessitated by industry demand (from both OEMs and end users) for space-saving components supporting heavier payloads. The stainless-steel component is based on Belden's unique hybrid design, combining the higher torque capacity of a pin + block joint with the needle bearing's ability to continuously operate at high speeds with low friction. It mitigates corrosion issues, contamination, burnout, and joint seizure.
Learn more.
---
Kobe Steel admits falsifying data on products, 500 companies affected
By Mike Foley, Designfax
In a series of three press releases rolled out beginning Oct. 8, Japan's third-largest steelmaker, Kobe Steel Ltd., has admitted to "improper conduct" where "data in inspection certificates had been improperly rewritten etc., and the products were shipped as having met the specifications concerned." With group member companies in Japan, the Americas, Asia, and Europe, the company is also a major supplier of aluminum and copper products in many world markets.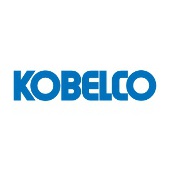 In short, some materials the company produced over the past 10 years may not have been up to snuff in terms of strength and/or durability. Some inspection reports were falsified.
The problem is estimated to affect a ballooning number of companies -- 500 is the latest figure.
According to an Oct. 15 Reuters article, "The revelations over the past week rippled through supply chains across the world as companies from operators of Japan's famous bullet trains to the world's biggest aircraft maker, Boeing Co., were ensnared in the scandal. ... No safety problems have surfaced as the Japanese steelmaker attempts to get a grip on the data tampering that it earlier said may go back as far as ten years."
An Oct. 13 Bloomberg article provides more details: "Initially, the company confessed to falsifying data about the strength and durability of some copper and aluminum that was used in cars and trains and possibly planes and a space rocket, too. Then Kobe Steel said it also faked data about iron ore powder and materials used in DVDs and LCD screens. ... A day later it flagged misconduct related to more items including steel wire and copper piping, some of which were produced overseas."
"The fabrication of data relating to aluminum was found at all four of Kobe Steel's local plants in conduct the company described as 'systematic,'" the Bloomberg article states. The article lists Toyota Motor Corp., Honda Motor Co., Subaru Corp., Hitachi (trains), and Ford among the many companies affected. The article also says: "The company has said it'll release the findings of safety checks for the products in about two weeks, and the causes of the issue and planned countermeasures within a month."
An Oct. 14 RT article stated that at least one Japanese nuclear power plant could also have been affected.
Some examples of misconduct, as admitted directly by Kobe Steel (these are straight from the company releases), include:
A portion of the inspections (dimensions, etc.), which Kobe Steel had agreed with customers, was not conducted.
Rewriting of inspection data prescribed in the specification sheet, which Kobe Steel had agreed with customers.
Tensile testing, which Kobe Steel had agreed with customers, was not conducted, and instead a hardness test was substituted. Instead, tensile testing was shortened, and an estimated calculation was entered as tensile strength based on the results of the hardness test.
Unmeasured microalloyed chemical values were entered, and a portion of the tensile properties, which were target values for reference, was used.
Rewriting of inspection data of prescribed specifications (dimensions, etc.), which Kobe Steel had agreed with customers.
The products include:
Aluminum flat-rolled products, aluminum extrusions, copper strips, copper tubes, and aluminum castings and forgings in shipping period Sept. 1, 2016 to Aug. 31, 2017;
Steel powder for powder metallurgy (sintering) shipped in fiscal 2016;
Sputtering target materials shipped from Nov. 2011 onward;
Copper alloy tubes and molds, copper tubes (capillary tubes), aluminum alloy wires and aluminum alloy bars, and copper wires shipped Sept. 2016 to Aug. 2017; and
Some steel wires and special steel shipped as far back as June 2011.
An Oct. 12 BBC article says the company is well aware of the serious and grim nature of the disclosure of its practices. "The credibility of Kobe Steel has plunged to zero," said Kobe's president, Hiroya Kawasaki, in the piece. This article also says that Toyota, Mazda, and General Motors are among the firms affected.
The Japan Times reported this morning (Oct. 17) that the U.S. Department of Justice has "demanded that Kobe Steel Ltd. provide information related to its faked product data scandal."
Latest: "Japanese Carmakers Call Kobe Steel's Products Safe Despite Scandal," NY Times, Oct. 19, 2017.
Kobe Steel has posted the following statement on its website homepage:

We are extremely sorry for our improper conduct
At this time, we sincerely and deeply apologize for the enormous amount of worry and trouble we have caused many of you in respect to the improper conduct concerning a portion of our products made by our company and group companies.

The Kobe Steel Group, together with its suppliers, is quickly working to determine how its products have affected safety and other factors. We are thoroughly analyzing the cause and are engaged in developing countermeasures to prevent a reoccurrence from happening. We are making sincere efforts to eliminate the burden on all parties concerned and to resolve these problems as quickly as possible.
We suggest you Google "Kobe Steel" and select "news" to keep up with the latest. This story will be rolling out more details for a very long time.
You can view the original Kobe Steel press releases here.
Published October 2017
Rate this article