Reduce automation costs with igus belt drive axes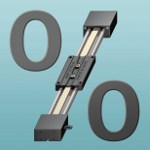 Mechanical engineers often need a basic, space-saving linear guide when designing technology that performs simple tasks, such as vending machines. However, most solutions on the market are very advanced, leaving manufacturers forced to either pay for features they do not need or develop their own linear guide. igus is now offering the drylin ZLW eco, a ready-to-install entry-level series that is making simple positioning and adjustment tasks extremely efficient and cost effective. A toothed belt axis of this entry-level series with a stroke length of 100 mm starts as low as $150. Two sizes handle loads of 3 kg or 10 kg.
Click here to learn more.
---
Xmas tree-type fasteners

Micro Plastics' product line of "X-MAS TREE TYPE FASTENERS" has been expanded to include over 50 new standard sizes, with 8 special item clips. In addition, a metric line of over 20 sizes is also available. These uniquely designed fastening snap-in clips feature a ribbed shank that ensures fast and easy installation. Clips hold secure in a wide range of materials and work effectively in blind hole applications. A variety of head, prong, and point styles are available. The standard line offers fasteners to fit hole sizes of 1/8 in. through 3/8 in. and will accommodate panel thicknesses from .062 in. to 2.00 in. The metric line accommodates hole sizes of 3 mm through 8 mm and panel thicknesses from 1.6 mm to 50 mm. Fasteners are molded in corrosion-, abrasion-, and vibration-resistant black nylon.
Click here to learn more.
---
Alternatives to screws for compact electronics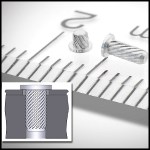 Aluminum and stainless steel microPEM TackSert pins from Penn-Engineering provide cost-effective alternatives to micro screws for attaching top panels to base panels or chassis in compact electronic assemblies. They will attach top panels of any material to a base or chassis manufactured from common cast metals (such as magnesium and aluminum) or plastics (such as ABS and printed circuit boards). The pins ultimately eliminate many of the costs and issues associated with screws and integrate unique design features, promoting reliable and effective performance.
Click here to learn more.
---
5 easy ways to reduce 3D-printing costs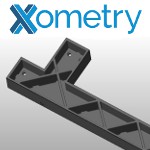 According to Marcus Morrissette at Xometry, there are two main drivers to consider when pricing for outsourced 3D-printed parts: material cost and machine run time. Understanding these factors and how to optimize them is important to lowering costs for all of the 3D-printing processes Xometry offers, including Selective Laser Sintering (SLS), Fused Deposition Modeling (FDM), Direct Metal Laser Sintering (DMLS), PolyJet (PJ3D), and Binder Jet Metal (BJ3D). Consider these suggestions when designing your 3D CAD file.
Read the full article.
---
Easy programming for hydraulic proportional controls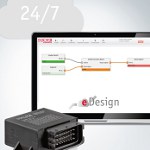 HAWE Hydraulik's eDesign, a new cloud-based, graphical programming interface for electronic control systems, enables users to design programs and to install them directly on the electronic control without knowing a programming language. HAWE eDesign already includes a large number of functions to program either the CAN-knot type CAN-IO or the company's electronic amplifier plug type EV2S. The programming interface is ideally suited to facilitate the transition from on/off valve technology to proportional control, and is primarily intended for low to medium complex programming. Built-in tutorials and hints simplify use.
Click here to learn more.
---
Proto Labs expands into sheet metal fabrication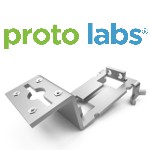 Proto Labs has entered into a definitive agreement to acquire privately held company Rapid Manufacturing Group (RAPID), a New Hampshire-based custom parts supplier specializing in quick-turn sheet metal fabrication and CNC machining. With the acquisition, Proto Labs will be able to offer its customers another quick-turn manufacturing service while expanding its CNC machining capabilities. RAPID was founded in 2001 on the idea of using automation to provide custom sheet metal parts faster than traditional methods -- a story that closely parallels Proto Labs' own by optimizing product development and improving supply-chain efficiencies through a variety of digital manufacturing methods.
Click here to learn more.
---
All about edge-welded metal bellows

BellowsTech, an industry leader in the development and manufacture of metal bellows using edge-welded metal bellows technology, proudly serves the aerospace, semiconductor, UHV, Cryogenic, Oil and Gas, and various other high-technology markets. Learn how edge-welded bellows can work in your application. This product video focuses on the unique characteristics and parameters of edge-welded metal bellows.
View video.
---
Gen4 Ionizing Point delivers precision static elimination

EXAIR's new Gen4™ Ionizing Point delivers a high concentration of positive and negative ions to neutralize static electricity without requiring compressed air. This compact and shockless static eliminator is the ideal way to eliminate static electricity problems occurring in small spaces. They are perfect for keeping small parts or products separate or from sticking to other surfaces. Gen4 Ionizing Points can protect sensors; eliminate improper readings of sensitive electronics; keep powder-filling nozzles clear of clogs; and prevent jamming, tearing, or dust attraction on slitting, winding, rewinding, ink jetting, and silk-screening applications.
Learn more.
---
Titanium springs resist corrosion

Titanium springs from Atlantic Spring-MW Industries offer improved resistance to corrosion, lower torsion modulus, shorter free length, greater strength, and significant weight reduction over steel springs. These attributes make titanium springs ideal for various aircraft, space, military, and defense applications. Atlantic Spring offers rapid prototyping services. Prototypes can be available within 3 to 5 days dependent upon design complexity and material availability. ISO9100C certified and ITAR registered.
Download capabilities flyer.
---
SKF launches re-engineered mounted ball bearing units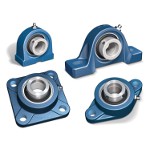 SKF has launched a newly re-engineered product line of mounted ball bearing units with industry-standard inch series cast iron housings in several designs, high-performance SKF inch or metric insert bearings, and several shaft-locking methods. These mounted bearing units will suit a wide range of light- and medium-duty industrial applications, including conveyor systems, fans and air-handling equipment, and similar machinery across industries.
Click here to learn more.
---
Extremely fine stainless steel MicroEtch screens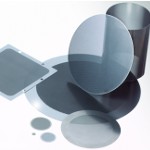 Fine stainless steel MicroEtch Screens are manufactured by Tech-Etch using photo etching technology enabling hole sizes from .003 in. and up. Photo etching enables designers to specify a straight hole or a tapered hole, which facilitates liquid filtration and back-flow cleaning. Unlike stamping, photo etching yields a burr-free product resulting in cleaner, more efficient screens with greater material integrity. MicroEtch screens feature a tighter tolerance on hole sizes and greater dimensional stability than woven wire mesh, making them ideal in applications requiring frequent cleaning or in devices where there is mechanical contact.
Click here to learn more.
---
Mike Likes: C-Solder joins carbon materials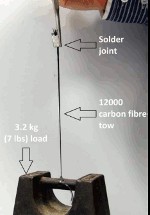 Wow, you can probably file this under, "I really haven't heard of that before!" Materials specialist Goodfellow has just released a new tin-based, flux-free soldering alloy called C-Solder that enables the joining of carbon materials in both carbon-carbon and carbon-metal combinations. Using a classic soldering iron, heat gun, or torch, the resulting bond is both mechanically strong and electrically conductive. But what can you do with it? With C-Solder you can join carbon materials, including carbon fibers or carbon nanotube fibers in carbon-carbon arrangements; carbon to metals (e.g., copper aluminum, titanium, stainless steel), ceramics, and glass materials; and aluminum to aluminum without using flux. This lead-free product has excellent flow, does not leave a residue, and is not flammable.
Learn more about this truly unique product.
---
Totally New: Smallest wave springs on the market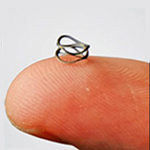 Smalley has expanded the Crest-to-Crest® Wave Spring Series. Smalley's popular C (imperial) and CM (metric) Series have been expanded; standard sizes are now available from stock down to .188 in. and 5 mm in diameter. Smalley Wave Springs can replace conventional coil springs while occupying only half the space and providing the same force and deflection. Request complimentary samples today!
Click here to learn more.
---
Fasteners: Self-clinching free-running locknuts with modified threads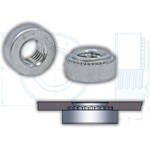 New PEM S-RT self-clinching free-running locknuts from Penn-Engineering feature a modified thread angle enabling easier tightening of mating screws and superior vibration-resistant locking performance in thin metal assemblies. The modified thread formation allows mating screws to spin freely during the attachment process until clamp load is induced during the screw-tightening process. The applied clamp load then engages the locknut's vibration-resistant locking feature, which securely and reliably locks the screw in place. Compared with traditional locknuts, excellent joint clamp load remains consistent, even after many on/off cycles.
Click here to learn more.
---
High-deflection isolation mounts for diesel engines and low-frequency applications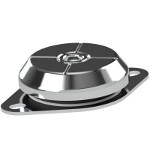 Tech Products Corporation, a leader in vibration and shock isolation solutions, has released its latest line of fail-safe vibration mounts called the Bell Mount Series. This line of vibration isolators includes global industry standard sizes of common diesel engine mounts. Typical applications include generator sets, compressors, pumps, off-highway, and construction equipment. Zinc-plated steel protects the high-strength natural rubber from fuel, oil, and weather. The rugged design incorporates interlocking metal components that make these some of the most durable mounts on the market.
Click here to learn more.
---
Kobe Steel admits falsifying data on products, 500 companies affected
By Mike Foley, Designfax
In a series of three press releases rolled out beginning Oct. 8, Japan's third-largest steelmaker, Kobe Steel Ltd., has admitted to "improper conduct" where "data in inspection certificates had been improperly rewritten etc., and the products were shipped as having met the specifications concerned." With group member companies in Japan, the Americas, Asia, and Europe, the company is also a major supplier of aluminum and copper products in many world markets.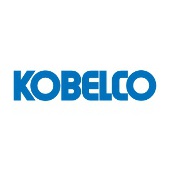 In short, some materials the company produced over the past 10 years may not have been up to snuff in terms of strength and/or durability. Some inspection reports were falsified.
The problem is estimated to affect a ballooning number of companies -- 500 is the latest figure.
According to an Oct. 15 Reuters article, "The revelations over the past week rippled through supply chains across the world as companies from operators of Japan's famous bullet trains to the world's biggest aircraft maker, Boeing Co., were ensnared in the scandal. ... No safety problems have surfaced as the Japanese steelmaker attempts to get a grip on the data tampering that it earlier said may go back as far as ten years."
An Oct. 13 Bloomberg article provides more details: "Initially, the company confessed to falsifying data about the strength and durability of some copper and aluminum that was used in cars and trains and possibly planes and a space rocket, too. Then Kobe Steel said it also faked data about iron ore powder and materials used in DVDs and LCD screens. ... A day later it flagged misconduct related to more items including steel wire and copper piping, some of which were produced overseas."
"The fabrication of data relating to aluminum was found at all four of Kobe Steel's local plants in conduct the company described as 'systematic,'" the Bloomberg article states. The article lists Toyota Motor Corp., Honda Motor Co., Subaru Corp., Hitachi (trains), and Ford among the many companies affected. The article also says: "The company has said it'll release the findings of safety checks for the products in about two weeks, and the causes of the issue and planned countermeasures within a month."
An Oct. 14 RT article stated that at least one Japanese nuclear power plant could also have been affected.
Some examples of misconduct, as admitted directly by Kobe Steel (these are straight from the company releases), include:
A portion of the inspections (dimensions, etc.), which Kobe Steel had agreed with customers, was not conducted.
Rewriting of inspection data prescribed in the specification sheet, which Kobe Steel had agreed with customers.
Tensile testing, which Kobe Steel had agreed with customers, was not conducted, and instead a hardness test was substituted. Instead, tensile testing was shortened, and an estimated calculation was entered as tensile strength based on the results of the hardness test.
Unmeasured microalloyed chemical values were entered, and a portion of the tensile properties, which were target values for reference, was used.
Rewriting of inspection data of prescribed specifications (dimensions, etc.), which Kobe Steel had agreed with customers.
The products include:
Aluminum flat-rolled products, aluminum extrusions, copper strips, copper tubes, and aluminum castings and forgings in shipping period Sept. 1, 2016 to Aug. 31, 2017;
Steel powder for powder metallurgy (sintering) shipped in fiscal 2016;
Sputtering target materials shipped from Nov. 2011 onward;
Copper alloy tubes and molds, copper tubes (capillary tubes), aluminum alloy wires and aluminum alloy bars, and copper wires shipped Sept. 2016 to Aug. 2017; and
Some steel wires and special steel shipped as far back as June 2011.
An Oct. 12 BBC article says the company is well aware of the serious and grim nature of the disclosure of its practices. "The credibility of Kobe Steel has plunged to zero," said Kobe's president, Hiroya Kawasaki, in the piece. This article also says that Toyota, Mazda, and General Motors are among the firms affected.
The Japan Times reported this morning (Oct. 17) that the U.S. Department of Justice has "demanded that Kobe Steel Ltd. provide information related to its faked product data scandal."
Latest: "Japanese Carmakers Call Kobe Steel's Products Safe Despite Scandal," NY Times, Oct. 19, 2017.
Kobe Steel has posted the following statement on its website homepage:

We are extremely sorry for our improper conduct
At this time, we sincerely and deeply apologize for the enormous amount of worry and trouble we have caused many of you in respect to the improper conduct concerning a portion of our products made by our company and group companies.

The Kobe Steel Group, together with its suppliers, is quickly working to determine how its products have affected safety and other factors. We are thoroughly analyzing the cause and are engaged in developing countermeasures to prevent a reoccurrence from happening. We are making sincere efforts to eliminate the burden on all parties concerned and to resolve these problems as quickly as possible.
We suggest you Google "Kobe Steel" and select "news" to keep up with the latest. This story will be rolling out more details for a very long time.
You can view the original Kobe Steel press releases here.
Published October 2017
Rate this article