Make your own bearings with world's first printable bearing material filament for 3D printers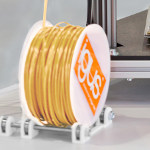 Plastics expert igus has introduced the world's first plastic filament for 3D printers enhanced with tribological, or low-friction, properties. The iglide material, 50 times more resistant to wear and abrasion than conventional 3D-printer materials, is ideally suited for creating custom bearings.
Click here to learn more.
---
Replace metal parts: KyronMAX outperforms long fiber thermoplastics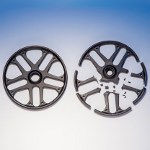 Responding to customer demand for a short fiber thermoplastic material that would outperform the mechanical strength of long fiber thermoplastic (LFT) materials, Piper Plastics developed the KyronMAX series of structural thermoplastic compounds, the next generation in injection-moldable metal replacement technology. KyronMAX is based on short fiber technology, so the polymer behaves more like the isotropic nature of metal and eliminates the processing and fiber breakage concerns associated with LFT compounds. The technology enables very complex parts to be molded with unrivaled mechanical performance and consistency -- and often 20 percent lighter and 20 to 50 percent stronger than LFT.
Click here to learn more.
---
How to identify the right surface finish for your next molded part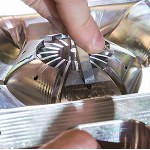 Identifying the right surface finish for molded parts is dependent on a few important elements, namely the development or production stage that your parts are in, the materials they're being manufactured in, and their end-use applications. This design tip from Proto Labs will help you navigate and narrow surface finish choices.
Read the full article.
---
Elastocon adds new grade to versatile 8000 series TPE line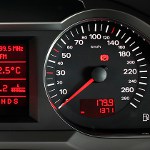 Elastocon TPE Technologies has increased its offerings of thermoplastic elastomers with the introduction of a new grade in its general-purpose 8000 Series: 8078B grade for applications in both consumer and industrial products. The new 8078B offering can be injection molded, extruded, or blow molded, and even overmolded (onto polypropylene) for products that call for rubber-like properties (Shore A 82) and a good surface finish. Benefits include: high flow properties to enable complex part design, high impact resistance, excellent cold weather/UV stability, resists chlorine and most sanitizers (as well as most household cleaning products), does not support microbial growth, and it requires less material during processing. Heavily lubricated versions are available to eliminate post-mold lubricant application.
Click here to learn more.
---
New adhesives for bonding displays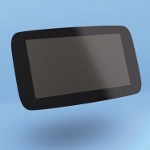 DELO now offers two reliable adhesives that are suitable for bonding display frames as well as cover glass and can be used for joining a display panel to a housing. DELO PHOTOBOND LA4860 is a one-component, light-activated urethane polymer adhesive. Because of its unique curing mechanism, opaque components, like display frames, which often have a black mask on the edge of areas or are bonded to the housings, can be quickly and reliably joined without the need for additional heat curing. Initial strength is reached after a few minutes. DELO-PUR SJ9356 is a two-component, polyurethane hybrid adhesive. This flexible adhesive ensures stable and tension-equalizing bonds and seals, even with changing loads. It is an optimal solution for sealing large bonding gaps.
Click here to learn more.
---
Producing large 3D-printed metal parts gets automated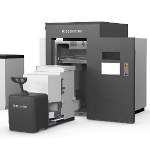 3D Systems has introduced a next-generation additive metal production platform designed to allow manufacturers to easily scale their 3D-printing efforts and integrate them seamlessly into the factory floor. Based on the company's Direct Metal Printing (DMP) precision metals technology, the automated DMP 8500 Factory Solution features an efficient and fully integrated workflow -- from powder in to part out -- to produce repeatable, high-quality parts with a lower total cost of operation (TCO).
Read the full article.
---
Dual-curing adhesive simplifies production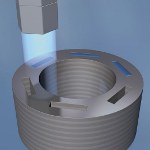 DELO now offers a dual-curing adhesive for structural bonds. DELO DUALBOND SJ2718 combines high strength and temperature resistance with a simple production process, making it ideal for use in automotive applications like the production of electric motors, where buried magnets are fixed in the rotor package. Designed for use where adhesive bonds are exposed to large mechanical stress and increased temperatures, this new, two-stage light-curing and heat-curing adhesive is faster and easier to use as compared to traditional epoxy resins that generally need additional equipment to hold components in position on production lines and in curing ovens. This product can be prefixed in 1 to 5 seconds, depending on the intensity of the UV light. With a strength on aluminum of 60 MPa and on high-performance plastic PA6 of 30 MPa, its performance is comparable to purely heat-curing structural adhesives.
Click here to learn more.
---
5 easy ways to reduce 3D-printing costs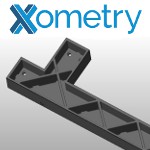 According to Marcus Morrissette at Xometry, there are two main drivers to consider when pricing for outsourced 3D-printed parts: material cost and machine run time. Understanding these factors and how to optimize them is important to lowering costs for all of the 3D-printing processes Xometry offers, including Selective Laser Sintering (SLS), Fused Deposition Modeling (FDM), Direct Metal Laser Sintering (DMLS), PolyJet (PJ3D), and Binder Jet Metal (BJ3D). Consider these suggestions when designing your 3D CAD file.
Read the full article.
---
Control 3D printing at the voxel level
Stratasys has introduced GrabCAD Voxel Print, a new software solution for its J750 3D-printing solution that provides true voxel-level control during the design and 3D-printing process. Manipulating microscopic voxels, which represent volumetric pixels and are the building blocks of 3D printing, enables users to achieve 3D-printed effects and properties not possible before. Combine this with the full-color, multi-material 3D-printing capability of the Stratasys J750 3D Printing Solution, and you open up a whole new world of digital materials and advanced structures.
Click here to learn more.

---
Mike Likes: C-Solder joins carbon materials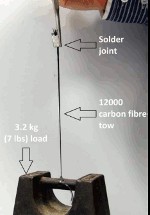 Wow, you can probably file this under, "I really haven't heard of that before!" Materials specialist Goodfellow has just released a new tin-based, flux-free soldering alloy called C-Solder that enables the joining of carbon materials in both carbon-carbon and carbon-metal combinations. Using a classic soldering iron, heat gun, or torch, the resulting bond is both mechanically strong and electrically conductive. But what can you do with it? With C-Solder you can join carbon materials, including carbon fibers or carbon nanotube fibers in carbon-carbon arrangements; carbon to metals (e.g., copper aluminum, titanium, stainless steel), ceramics, and glass materials; and aluminum to aluminum without using flux. This lead-free product has excellent flow, does not leave a residue, and is not flammable.
Learn more about this truly unique product.
---
DIY graphene: Graphene oxide available in 3 forms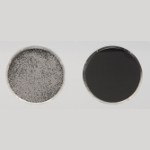 Goodfellow has announced the availability of graphene oxide for use in a wide range of applications. The chemical reduction of graphene oxide is the most suitable method of mass production of graphene. Graphene oxide is easily dispersed in water, other organic solvents, and different matrices; can be embedded in different ceramic or polymeric matrices to improve electrical, thermal, and mechanical properties; and is adaptable for many applications through functionalization. Goodfellow offers this versatile product dispersed in water, reduced, or in a film.
Click here to learn more.
---
3D-printing materials program for large manufacturers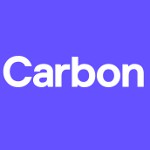 Carbon, a Silicon Valley-based 3D manufacturing company, has announced a materials program that will offer some of its 3D-printing polymer resins via bulk packaging, enabling a 40 percent price reduction for high-volume manufacturers. The first material to be offered will be RPU (rigid polyurethane) 70, which Carbon will initially sell for $150/liter, down from $250/liter. Working with its network of global supply-chain partners and integrating novel approaches for dispensing and distributing resins to a fleet of printers, Carbon expects to further reduce the price to less than $100/liter over the next year. Ford and adidas are among the first companies to take advantage of these new production offerings.
Click here to learn more.
---
Sciaky 3D metal printing wins aerospace award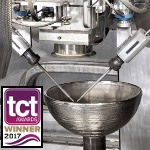 Metal additive manufacturing solutions provider Sciaky has won the TCT Aerospace Application Award, along with Lockheed Martin, for the successful production of titanium propellant tanks using Sciaky's industry-leading Electron Beam Additive Manufacturing (EBAM®) technology. The TCT Awards celebrate the innovators, technology, and collaborators behind the best examples of 3D technology use across the globe. For this particular application, Lockheed Martin Space Systems reduced costs by 55%, material waste by 75%, and production time by 80% using Sciaky's EBAM metal 3D-printing solution over traditional forging methods. The EBAM system excels at producing large-scale, high-value metal parts.
Learn more about the Sciaky EBAM process.
---
Great Resources: Urethane casting tips and tricks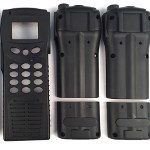 Xometry's team of engineering experts has created a no-cost design guide to help you optimize your urethane casting designs. Urethane casting creates rigid or flexible end-use parts that are highly durable. This process is optimal for low- to mid-volume production runs, and little to no finishing is required because desired textures and finishes are applied to the master pattern. This design guide focuses on how to save time and money on your next casting project.
Get the urethane casting design guide.
---
Great Resources: Design guidelines for selecting/using stainless steels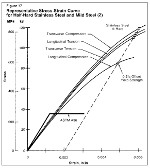 This extensive guide from the Nickel Institute helps designers better understand the large family of corrosion-resistant stainless steels. It describes typical corrosion modes and how to select materials to minimize or prevent corrosion. Forty-seven figures help illustrate important characteristics of, and end-use applications for, 57 different stainless steel types, including chemical compositions, physical and mechanical properties, properties at elevated temperatures, and heat-transfer characteristics.
Get your guide (no registration required).
---
Plastics not always better than metals: New study reveals why polymer coronary artery stents failed
By Anne Trafton, MIT
Many patients with heart disease have a metal stent implanted to keep their coronary artery open and prevent blood clotting that can lead to heart attacks. One drawback to these stents is that long-term use can eventually damage the artery.
Several years ago, in hopes of overcoming that issue, a new type of stent made from biodegradable polymers was introduced. Stent designers hoped that these devices would eventually be absorbed by the blood vessel walls, removing the risk of long-term implantation. At first, these stents appeared to be working well in patients, but after a few years these patients experienced more heart attacks than patients with metal stents, and the polymer stents were taken off the market.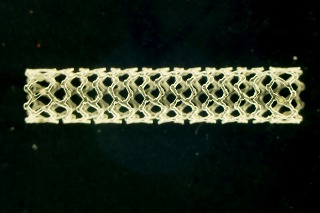 Researchers hope that their work will lead to a new approach to designing and evaluating polymer stents and other types of degradable medical devices. [Image: Pei-Jiang Wang]
MIT researchers in the Institute for Medical Engineering and Science and the Department of Materials Science and Engineering have now discovered why these stents failed. Their study also reveals why the problems were not uncovered during the development process: The evaluation procedures, which were based on those used for metal stents, were not well-suited to evaluating polymer stents.
"People have been evaluating polymer materials as if they were metals, but metals and polymers don't behave the same way," says Elazer Edelman, the Thomas D. and Virginia W. Cabot Professor of Health Sciences and Technology at MIT. "People were looking at the wrong metrics, they were looking at the wrong timescales, and they didn't have the right tools."
The researchers hope that their work will lead to a new approach to designing and evaluating polymer stents and other types of degradable medical devices.
"When we use polymers to make these devices, we need to start thinking about how the fabrication techniques will affect the microstructure, and how the microstructure will affect the device performance," says lead author Pei-Jiang Wang, a Boston University graduate student who is doing his PhD thesis with Edelman.
Edelman is the senior author of the paper, which appears in the Proceedings of the National Academy of Sciences the week of Feb. 26. Other authors include MIT research scientist Nicola Ferralis, MIT professor of materials science and engineering Jeffrey Grossman, and National University of Ireland Galway professor of engineering Claire Conway.
Microstructural flaws
The degradable stents are made from a polymer called poly-l-lactic acid (pLLA), which is also used in dissolvable sutures. Preclinical testing (studies done in the lab and with animal models) did not reveal any cause for concern. In human patients, the stents appeared stable for the first year, but then problems began to arise. After three years, over 10 percent of patients had experienced a heart attack, including fatal heart attacks, or had to go through another medical intervention. That is double the rate seen in patients with metal stents.
After the stents were taken off the market, the team decided to try to figure out if there were any warning signs that could have been detected earlier. To do this, they used Raman spectroscopy to analyze the microstructure of the stents. This technique, which uses light to measure energy shifts in molecular vibrations, offers detailed information about the chemical composition of a material. Ferralis and Grossman modified and optimized the technique for studying stents.
The researchers found that at the microscopic level, polymer stents have a heterogeneous structure that eventually leads to structural collapse. While the outer layers of the stent have a smooth crystalline structure made of highly aligned polymers, the inner core tends to have a less ordered structure. When the stent is inflated, these regions are disrupted, potentially causing early loss of integrity in parts of the structure.
"Because the nonuniform degradation will cause certain locations to degrade faster, it will promote large deformations, potentially causing flow disruption," Wang says.
When the stents become deformed, they can block blood flow, leading to clotting and potentially heart attacks. The researchers believe that the information they gained in this study could help stent designers come up with alternative approaches to fabricating stents, allowing them to possibly eliminate some of the structural irregularities.
A silent problem
Another reason that these problems weren't detected earlier, according to the researchers, is that many preclinical tests were conducted for only about six months. During this time, the polymer devices were beginning to degrade at the microscopic level, but these flaws couldn't be detected with the tools scientists were using to analyze them. Visible deformations did not appear until much later.
"In this period of time, they don't visibly erode. The problem is silent," Edelman says. "But by the end of three years, there's a huge problem."
The researchers believe that their new method for analyzing the device's microstructure could help scientists better evaluate new stents as well as other types of degradable polymer devices.
"This method provides a tool that allows you to look at a metric that very early on tells you something about what will happen much later," Edelman says. "If you know about potential issues in advance, you can have a better idea of where to look in animal models and clinical models for safety issues."
The research was funded by Boston Scientific Corporation and the National Institutes of Health.
Published March 2018
Rate this article