Build a mini synchronous drive system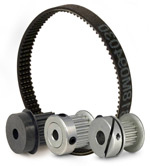 With the Miniature Synchronous Drive System from Stock Drive Products (SDP), you can put your own 1-, 2-, or 3-mm design together in a snap. The tiny timing belts and pulleys are engineered and manufactured to give high accuracy and smooth, dependable operation in 3D printers, moving security cameras, med devices, robotic surgical equipment, self-service machines, and more. Advantages include no-slip synchronization, accurate positioning, high torque transmission with low backlash, quiet operation, and long belt life.
Click here to learn more.
---
New light and tough structural compounds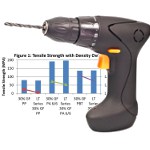 RTP Company has developed new light and tough (LT) Compounds, a series of thermoplastic compounds that weigh 5 to 10 percent less than typical filled compounds, but with equivalent mechanical properties and similar shrinkage values. LT Compounds are a fast and easy way to accomplish weight reductions in parts molded with glass fiber reinforcement without compromising performance or requiring modifications to existing tools. They are best used as lightweight alternatives when the goal is to minimize energy consumption or the amount of human effort required to use the part.
Click here to learn more.
---
Mix-and-match cup mount offers flexibility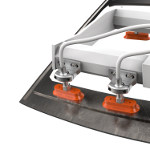 Piab has introduced a flexible mounting system for suction cups that enables users to easily install and configure vacuum technology-based tools and fixtures perfectly tailored for handling such items as automotive body parts or plastic details. The company's Flexible Suction Cup Mount comprises a broad range of interchangeable parts. Several different mounting options for industry-standard end-of-arm tooling connections are available, including Universal joint (C-C 4 4mm), Profile mount (2 x 8/10.5 mm), Lock-pin (19 mm), and Ball-joint. Rods are available in two sizes and are held in place by a clever and user-friendly ball-joint fastening mechanism.
Learn more.
---
Solvay specialty filaments up the game for 3D printing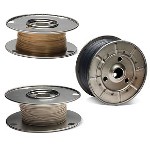 Solvay aims to take additive manufacturing (AM) to the next level with the launch of three specialty polymer filaments that promise to introduce game-changing performance for 3D-printed parts. Two of the three filaments leverage Solvay's high-performance KetaSpire® polyetheretherketone (PEEK) polymer: a neat PEEK product and a 10-percent carbon fiber-reinforced grade. Both PEEK filaments are designed to allow excellent fusion of printed layers, enable high part density, and deliver exceptional part strength -- including in the z-axis. The third new filament is based on Solvay's Radel® polyphenylsulfone (PPSU). Also formulated to allow excellent fusion of layers, this high-performance PPSU material offers high transparency, excellent elongation, and superior toughness for 3D-printed parts.
Click here to learn more.
---
Select gas springs instantly: ACE online sizing tool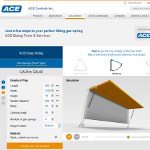 ACE Controls has launched a new, user-friendly online calculator that enables customers to size ACE gas springs for hoods, flaps, and machine enclosures. The tool also dramatically shortens the time between design and delivery. Available on the "Calculations" tab of the ACE homepage, the tool requires customers to input the details of the flap, including the length, width, and opening angle. It then generates interactive 2D and 3D simulations, which users can rotate, tilt, and zoom. It also calculates pressure and provides customers with the model number and desired mounting accessories. Users can download a mounting sketch with the specifications, or they can submit the online contact form to initiate the order process.
Learn more.
---
3M releases new composite spray adhesive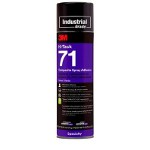 To meet the demands of the growing infusion molding industry, 3M has introduced a new spray adhesive formulated to make the dry-layup process more effective. 3M Hi Tack Composite Spray Adhesive 71 is highly compatible with resins and yields stronger composites as a result. This new adhesive will benefit manufacturers across several industries, including industrial, marine, transportation and composite. Featuring fast tack and high strength with excellent shear holding power, it will bond fiber, fabric, wood, and much more. Available in clear or in green for better visual control, this adhesive meets CARB and OTC VOC requirements.
Click here to learn more.
---
Composites used as bearings and wear parts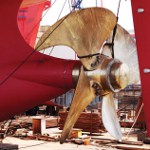 Did you know that composites can make excellent bearings and wear parts? These materials feature low friction and low wear and are self-lubricated, shock resistant, and electrically insulating. Starting with tough, chemically resistant, and proven resin systems, Norplex-Micarta's materials are specifically engineered to the requirements of a particular application. The ability to combine multiple materials allows for a wide range of performance demands to be met economically. Heat can be removed by adding metal wire, PTFE surface layers can promote improved break-in, aramid fibers can provide both excellent strength and low wear, and reinforcements can be chosen to minimize moisture absorption.
Click here to learn more.
---
Get exactly what you want: Custom epoxy formulations
In addition to their extensive line of products, Epoxies, Etc. offers custom epoxy, silicone, and urethane formulations to meet your specific requirements. Their experienced team of chemists and application engineers can develop a special viscosity, color, durometer, or other unique property for your application. Because the perfect product for your application may not exist, Epoxies, Etc. is able to quickly develop a solution without a minimum order requirement.
Click here to learn more.
---
Why should you use a wave spring?

Reducing the size and weight of an application is a challenge often faced by today's design engineers. Smalley has a solution that can solve both problems, with one simple spring. Wave Springs operate in the same spring cavity as a traditional coil spring, yet are only half the height. That's right, they reduce spring heights by up to 50%, resulting in a smaller spring cavity. A smaller spring cavity provides the added benefit of weight savings and ultimately can lead to cost savings as well. While there's thousands of standards available, Smalley specializes in producing custom springs, designed to your application requirements and operating conditions.
Check out Smalley's Blog on "Why you should use a Wave Spring."
---
SABIC adds unique PP Ultra Melt Strength resin to its global foam portfolio for lightweighting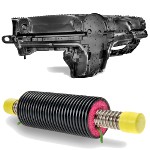 SABIC PP-UMS (Ultra Melt Strength) resin is a completely new generation of melt strength polypropylene. This new resin is unique in the market, with a melt strength of more than 65 cN and outstanding foam-ability. It can be used by all industry segments as a building block to develop new foaming solutions that enable an unprecedented level of lightweighting, from automotive to packaging to the building and construction markets.
Click here to learn more.
---
Multi-axis position-holding hinge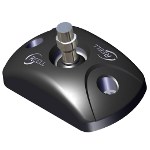 The Reell SJ300 Spherical Joint delivers a premium feel and performance in a multi-axis position control device. Featuring Reell's patented SphericalTorq technology, the SJ300 has the ability to adjust up/down, left/right, and a full 360 degrees of rotation. This versatility allows the SJ300 to replace multiple positioning components with a single device, conserving space and lowering cost. Its black glass-filled nylon housing is durable and stylish, making it suitable for applications where it will be visible in the final product. The SJ300 is ideal for applications such as tablet stand positioning, medical lighting, camera stands, automotive mirrors, and office furniture where precision position control is critical.
Click here to learn more.
---
Understanding how metal 3D parts are made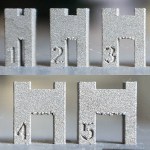 Greg Paulsen, Xometry's director of applications engineering, explores key design considerations for Metal 3D Printing. Learn how support structures and build orientations impact the finished part's features and surface finish, so you can know what to expect from your next Direct Metal Laser Sintering (DMLS) project.
Read this insightful blog full of useful examples.
---
Fast-curing thermally conductive epoxy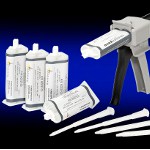 A new Aluminum Filled Epoxy Adhesive (70-3814) developed by Epoxies, Etc. has 1,000 psi of strength in just four hours! After 24 hours, the Lap Shear Strength is 2,900 psi. The use of aluminum filler provides lower shrinkage than is commonly found in fast-curing epoxy adhesives. The product bonds well to metals, especially aluminum and steel, as well as ceramics and many plastics. It is used in many industrial, OEM, aerospace, and chemical-processing applications, including aluminum heat sink bonding, filling metal joints, repairing metal surfaces, patching aluminum castings, and assorted metal bonding applications.
Click here to learn more.
---
Benefits of hybrid bearings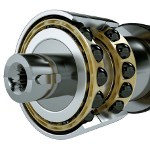 Hybrid bearings have shown good performance in poor lubrication and contaminated conditions, but the understanding of the contributing mechanisms and their effect on performance is still lacking. SKF has developed more insight into the tribology of hybrid bearings through both dedicated experiments and modeling.
Read about it here.
---
Pick-and-place universal joints upgraded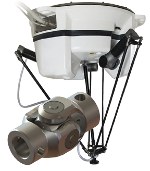 Belden Universal has recently implemented critical design upgrades to its universal joints for pick-and-place (Delta) robots. The redesign project was necessitated by industry demand (from both OEMs and end users) for space-saving components supporting heavier payloads. The stainless-steel component is based on Belden's unique hybrid design, combining the higher torque capacity of a pin + block joint with the needle bearing's ability to continuously operate at high speeds with low friction. It mitigates corrosion issues, contamination, burnout, and joint seizure.
Learn more.
---
New carbon fiber alternative! Scientists make strong, super-tough carbon sheets at low temperature
An international research team led by scientists at Beihang University in China and The University of Texas at Dallas has developed high-strength, super-tough sheets of carbon that can be fabricated inexpensively at low temperatures.
The team made the sheets by chemically stitching together platelets of graphitic carbon, which is similar to the graphite found in the soft lead of an ordinary pencil. The fabrication process resulted in a material whose mechanical properties exceed those of carbon fiber composites that are currently used in diverse commercial products.
"These sheets might eventually replace the expensive carbon fiber composites that are used for everything from aircraft and automobile bodies to windmill blades and sports equipment," said Dr. Ray Baughman, the Robert A. Welch Distinguished Chair in Chemistry at UT Dallas and director of the Alan G. MacDiarmid NanoTech Institute. Baughman is a corresponding author of an article describing the material published online in the Proceedings of the National Academy of Sciences.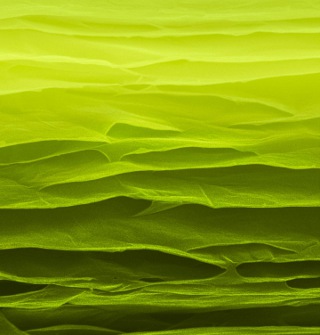 This false-color, scanning electron microscope image shows the fractured surface of a sequentially bonded graphene sheet. An international research team led by scientists at Beihang University in China and The University of Texas at Dallas developed the high-strength, super-tough sheets, which can be inexpensively fabricated at low temperatures. [Image courtesy: Beihang University]
Today's carbon fiber composites are expensive in part because the carbon fibers are produced at extremely high temperatures, which can exceed 2,500 C (about 4,500 F).
"In contrast, our process can use graphite that is cheaply dug from the ground and processed at temperatures below 45 degrees Celsius (113 F)," said Dr. Qunfeng Cheng, professor of chemistry at Beihang University and a corresponding author. "The strengths of these sheets in all in-plane directions match that of plied carbon fiber composites, and they can absorb much higher mechanical energy before failing than carbon fiber composites."
Graphite consists of platelets made up of stacked layers of graphene. Graphene is simply a single layer of carbon atoms, arranged in a pattern that looks like a chicken wire mesh fence, where each hexagon in the mesh is formed by six carbon atoms.
"While scientists can continuously make large sheets of graphene by high-temperature processing, and have shown these sheets to have remarkable strength, it is impractical to make thick plates of graphite by merely stacking large-area graphene sheets," Cheng said. "One would need to stack about 150,000 graphene sheets to make a graphite sheet having about the thickness of a human hair."
The researchers found inspiration in natural nacre, also known as mother of pearl, which gives some seashells their strength and toughness. Nacre is composed of parallel platelets that are bound together by thin layers of organic material, similar to the way bricks in a wall are held together by mortar.
"Instead of mechanically stacking large-area graphene sheets, we oxidize micron-size graphite platelets so that they can be dispersed in water, and then filter this dispersion to inexpensively make sheets of oriented graphene oxide," Baughman said. "This process is akin to hand-making sheets of paper by filtering a slurry of fibers.
"At this stage, the sheets are neither strong nor tough, meaning they cannot absorb much energy before rupturing," he said. "The trick we use is to stitch together the platelets in these sheets using sequentially infiltrated bridging agents that interconnect overlapping neighboring platelets, and convert the oxidized graphene oxide to graphene. The key to this advance is that our bridging agents separately act via formation of covalent chemical bonds and van der Waals bonds."
Sheets that incorporated the bridging agents were 4.5 times stronger and 7.9 times tougher than agent-free sheets, said Beihang University PhD student Sijie Wan, who is a lead author of the journal article. "Unlike carbon fiber composites, no polymer matrix is needed," he said.
"While sheets of expensive carbon fiber composites can provide a similar strength in all sheet-plane directions, the energy that they can absorb before fracture is about one-third that of our sequentially bridged graphene sheets," Wan said. "Because our sheets are fabricated at low temperatures, they are low cost. In addition to exhibiting high sheet strength, toughness, and fatigue resistance, they have high electrical conductivity and are able to shield against electromagnetic radiation. These properties make these sequentially bridged graphene sheets quite attractive for possible future applications."
Support for the U.S. researchers came from the Air Force Office of Scientific Research and the National Science Foundation.
Source: The University of Texas at Dallas
Published May 2018
Rate this article