Build a mini synchronous drive system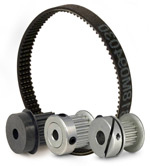 With the Miniature Synchronous Drive System from Stock Drive Products (SDP), you can put your own 1-, 2-, or 3-mm design together in a snap. The tiny timing belts and pulleys are engineered and manufactured to give high accuracy and smooth, dependable operation in 3D printers, moving security cameras, med devices, robotic surgical equipment, self-service machines, and more. Advantages include no-slip synchronization, accurate positioning, high torque transmission with low backlash, quiet operation, and long belt life.
Click here to learn more.
---
How colorants affect plastic characteristics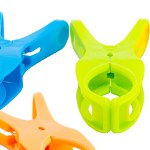 If you're starting a custom plastic injection molding project, you'll want to select a material with the properties most suitable for the function of your parts. One aspect of polymer characteristics that doesn't always get the consideration it deserves is the addition of colorant. Believe it or not, there is a whole scientific body of knowledge about the ways in which adding color to plastic can affect the behavioral properties of the plastic. This short article by Denny Scher of ICO Mold takes a high-level look at some of the different, and surprising, ways colorants can have an effect on plastics.
Read the full article.
---
New hybrid nylon TPEs are tough, flexible, and more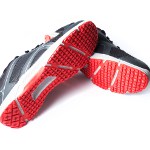 Nylon Corporation of America has launched an extended product family of nylon (polyamide) -based thermoplastic elastomers (TPEs), also known as polyether-block-amides (PEBA), for a range of applications in the automotive, sporting goods, personal electronics, composite, and specialty films markets. These materials are block copolymers of nylon segments and polyether segments. The nylon block is the hard segment and the polyether block is the soft, flexible segment. NY-FLEX grades are thus hybrid materials, offering a unique combination of rubber-like elastomeric properties and thermoplastic-like processing capabilities. By varying the type and the ratio of these two blocks, a wide range of NY-FLEX grades can be offered.
Learn more.
---
New 3M metal bonding adhesive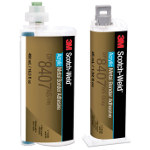 3M Scotch-Weld Metal Bonder Acrylic Adhesive DP8407NS delivers strength, corrosion resistance, and reliable performance for bonding metal without extensive surface prep. This high-strength, fast-curing structural adhesive offers high peel and durability, and maintains its strength at temps as low as -40 F. With the ability to bond active metals like steel, copper, brass, and bronze, 3M's Metal Bonder is ideal for a wide range of assemblies in metal fabrication, transportation, specialty vehicle, architectural panels, appliances, and office furniture. It bonds plastics and composites for multi-material bonding and is also well suited for bonding metals prior to powder coating and paint processes.
Click here to learn more.
---
Clamping levers with eccentrical cam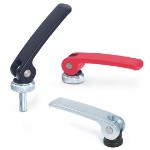 JW Winco now offers GN 927 Clamping Levers with Eccentrical Cam in Tapped Type and Threaded Stud versions. The RoHS-compliant clamping levers are used for rapid clamping and releasing operations. In contrast to a clamping operation utilizing threads, these levers permit torque-free clamping. The zinc die-cast, plastic-coated lever has been designed to ensure its movement cannot exceed the maximum clamping position. In addition, there are no loose components, since all are assembled and mounted in their correct order. Thrust forces up to 1.8 lb (8 N) can be obtained.
Learn more.
---
Replace traditional fasteners: 50+ retaining ring applications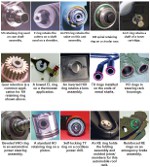 The benefits of a Rotor Clip Retaining Ring are simple: The ring is made from less material than traditional fasteners, eliminating machined shoulders, threads, cover plates, and heat-formed studs -- so you save. Using a retaining ring to fasten your assembly instead of a traditional fastener not only reduces your costs, but also saves the environment. Fewer parts and less material means cost savings for you and less waste for the planet. This quality part offers lot traceability. Want to know what you can do with a Rotor Clip Retaining Ring?
View more than 50 application examples.
---
Top Technical Tips: Noisy bearings?

Smalley wave springs are ideal for bearing preload. The wave spring preloads the bearing through its outer race, taking up play in the bearing. Preloading will reduce bearing damage, wear, noise, and vibration. The wave spring prevents sliding between the rolling elements. Smalley has over 150 standard springs available, from .188" to 16". Customs are available for unique bearing sizes with No-Tooling-Charges™.
Learn more. You can also request samples.
---
Metal bonding: Solvent-free activators from DELO speed up curing time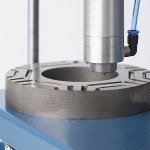 DELO, one of the world's leading manufacturers of industrial adhesives for automotive, consumer, and industrial electronics applications, has developed two solvent-free activators that speed up the curing time of metal adhesives like DELO-ML. These new activators prevent solvent vapors escaping into the environment, potentially causing both health and environmental hazards. DELO's low-viscous DELO-QUICK 5910 and the higher-viscous DELO-QUICK 5975 can be dispensed together with adhesive, without having to evaporate first. Components can be joined and processed immediately after dispensing of the activator, reducing cycle time in the production process.
Learn more.
---
Adhesives formulated in different colors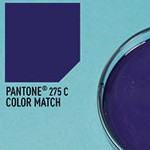 Master Bond epoxy systems are formulated in a variety of standard colors, including black, red, green, blue, gray etc. Many optically clear grades are also available. Upon request, compounds can be manufactured in custom colors in order to meet specific requirements. This task requires blending multiple RoHS-compliant pigments in precise proportions to ensure no color variation and uniform appearance. These colored adhesives can be formulated to meet industrial certifications such as medical grade, NASA low outgassing, ISO 10993-5 for cytotoxicity, and more. Compliance testing is performed by independent testing laboratories.
Click here to learn more.
---
New 3M tape tackles high-temp fastening applications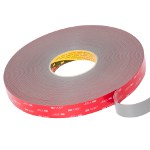 Since 1980, 3M VHB Tapes have opened the door to faster and easier assemblies. Now, the new GPH series from 3M combines the extreme, permanent bonding power and convenience of 3M VHB Tapes with high-temperature resistance. It can withstand operating temperatures up to 450 F, with long-term durability in conditions up to 300 F. Users will experience excellent adhesion to high and medium surface energy materials, as well as coated or painted surfaces. 3M VHB Tapes, including the new GPH series, replace traditional mechanical fasteners, subsequently eliminating processes like drilling, grinding, refinishing, screwing, welding, and associated rework/clean-up.
Click here to learn more.
---
Permanent threads in thin sheet applications -- with only one-sided access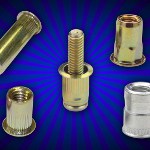 ATLAS SpinTite blind threaded inserts from Penn-Engineering provide strong, permanent, and reusable threads in thin sheet materials where only one side is accessible for hardware installation. Installation is performed from the accessible "front" side using spin-spin tooling technology. The inserts then become permanently mounted on the "back" side to accept a mating screw for final component attachment. This "blind" installation capability especially suits applications such as tubing, extrusions, and others where access to the back side is either limited or nonexistent. These steel, aluminum, brass, or stainless steel inserts support close-to-edge applications and can be installed at any stage during the production process (even after assemblies have been painted).
Click here to learn more.
---
Heavy-duty air-powered conveyor resists wear and transports more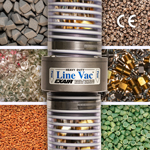 EXAIR's new 2-1/2-in. and 3-in. Heavy Duty Line Vacs are powerful in-line conveyors that transport high volumes of material through ordinary hose or tube -- at a rate that is typically twice that of ordinary air-powered conveyors. Designed for rugged, industrial applications, Heavy Duty Line Vacs have a hardened alloy construction that prevents premature wear when transporting abrasive or heavy materials like shot blast, tumbling media, or metal fittings. These units feature large throat diameters that make it possible to convey more material over longer vertical and horizontal lengths. Seven sizes available.
Learn more.
---
High-gain rubber-type coupling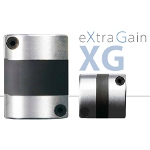 In 2007, NBK took the lead in the industry with the launching of the High-Gain Rubber Coupling. With the XG-Series, you can increase the productivity and control of your Servo System with higher gain compared to when using traditional couplings. These High-Gain Rubber Couplings shorten manufacturing time through the reduction of vibration even in high-gain surroundings by an innovative molding technique within the internal structure of the couplings.
Click here to learn more.
---
Completely updated new full-line catalog of fasteners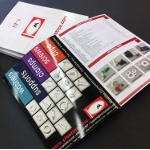 Micro Plastics introduces its new 300-page catalog #41 containing thousands of fastening solutions for engineers and product designers. Find hundreds of new problem-solving products including Spacers, Washers, Clips, Clamps, Ties, Bushings, Screws, Nuts, Rivets, and Plugs. Micro Plastics specializes in Nylon threaded fasteners, but the company also offers extensive product lines for wire management and circuit board hardware. Samples are available upon request.
Check out the new online catalog.
---
Instant quoting for on-demand manufacturing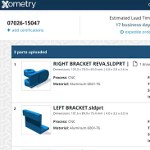 Xometry, a popular on-demand manufacturing platform, has released a new version of its Xometry Instant Quoting Engine. Key features include a redesigned summary view to help users quickly review their quotes, a part-level modification page that captures all changes in real time, and an always-visible 3D viewer with instant design feedback displayed directly on the model. Xometry provides instant quotes on CNC Machining, Sheet Metal Fabrication, 3D Printing, and Urethane Casting.
Check it out on the Xometry website.
---
New carbon fiber alternative! Scientists make strong, super-tough carbon sheets at low temperature
An international research team led by scientists at Beihang University in China and The University of Texas at Dallas has developed high-strength, super-tough sheets of carbon that can be fabricated inexpensively at low temperatures.
The team made the sheets by chemically stitching together platelets of graphitic carbon, which is similar to the graphite found in the soft lead of an ordinary pencil. The fabrication process resulted in a material whose mechanical properties exceed those of carbon fiber composites that are currently used in diverse commercial products.
"These sheets might eventually replace the expensive carbon fiber composites that are used for everything from aircraft and automobile bodies to windmill blades and sports equipment," said Dr. Ray Baughman, the Robert A. Welch Distinguished Chair in Chemistry at UT Dallas and director of the Alan G. MacDiarmid NanoTech Institute. Baughman is a corresponding author of an article describing the material published online in the Proceedings of the National Academy of Sciences.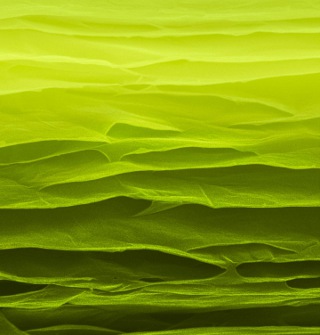 This false-color, scanning electron microscope image shows the fractured surface of a sequentially bonded graphene sheet. An international research team led by scientists at Beihang University in China and The University of Texas at Dallas developed the high-strength, super-tough sheets, which can be inexpensively fabricated at low temperatures. [Image courtesy: Beihang University]
Today's carbon fiber composites are expensive in part because the carbon fibers are produced at extremely high temperatures, which can exceed 2,500 C (about 4,500 F).
"In contrast, our process can use graphite that is cheaply dug from the ground and processed at temperatures below 45 degrees Celsius (113 F)," said Dr. Qunfeng Cheng, professor of chemistry at Beihang University and a corresponding author. "The strengths of these sheets in all in-plane directions match that of plied carbon fiber composites, and they can absorb much higher mechanical energy before failing than carbon fiber composites."
Graphite consists of platelets made up of stacked layers of graphene. Graphene is simply a single layer of carbon atoms, arranged in a pattern that looks like a chicken wire mesh fence, where each hexagon in the mesh is formed by six carbon atoms.
"While scientists can continuously make large sheets of graphene by high-temperature processing, and have shown these sheets to have remarkable strength, it is impractical to make thick plates of graphite by merely stacking large-area graphene sheets," Cheng said. "One would need to stack about 150,000 graphene sheets to make a graphite sheet having about the thickness of a human hair."
The researchers found inspiration in natural nacre, also known as mother of pearl, which gives some seashells their strength and toughness. Nacre is composed of parallel platelets that are bound together by thin layers of organic material, similar to the way bricks in a wall are held together by mortar.
"Instead of mechanically stacking large-area graphene sheets, we oxidize micron-size graphite platelets so that they can be dispersed in water, and then filter this dispersion to inexpensively make sheets of oriented graphene oxide," Baughman said. "This process is akin to hand-making sheets of paper by filtering a slurry of fibers.
"At this stage, the sheets are neither strong nor tough, meaning they cannot absorb much energy before rupturing," he said. "The trick we use is to stitch together the platelets in these sheets using sequentially infiltrated bridging agents that interconnect overlapping neighboring platelets, and convert the oxidized graphene oxide to graphene. The key to this advance is that our bridging agents separately act via formation of covalent chemical bonds and van der Waals bonds."
Sheets that incorporated the bridging agents were 4.5 times stronger and 7.9 times tougher than agent-free sheets, said Beihang University PhD student Sijie Wan, who is a lead author of the journal article. "Unlike carbon fiber composites, no polymer matrix is needed," he said.
"While sheets of expensive carbon fiber composites can provide a similar strength in all sheet-plane directions, the energy that they can absorb before fracture is about one-third that of our sequentially bridged graphene sheets," Wan said. "Because our sheets are fabricated at low temperatures, they are low cost. In addition to exhibiting high sheet strength, toughness, and fatigue resistance, they have high electrical conductivity and are able to shield against electromagnetic radiation. These properties make these sequentially bridged graphene sheets quite attractive for possible future applications."
Support for the U.S. researchers came from the Air Force Office of Scientific Research and the National Science Foundation.
Source: The University of Texas at Dallas
Published May 2018
Rate this article