QTR Series torque motors by Tecnotion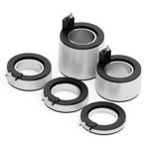 With Tecnotion torque motors, the magnetic design is optimized for maximum flux density and copper fill to provide very high torque-to-volume ratios. Motor sizes from 68-mm to 160-mm diameters are available, packing serious power to work with any servo drives on the market. Tecnotion torque motors are extremely compact, provide a very stiff drive train, eliminate the need for time-consuming mounting procedures, are virtually maintenance free, and can be integrated directly into the machine structure, while the spacious open inner diameter enables wire and cable feedthrough. The entire series comes with completely sealed stators and integrated temperature protection and measurement sensors.
Learn more.
---
160 pages of piezo linear motors, rotation stages, and multi-axis motion systems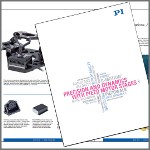 PI's new comprehensive piezo motor solutions catalog covers a large number of linear, rotary, and multi-axis motion systems based on a variety of piezo motor types along with their appropriate controllers and drivers. Ultrasonic piezo motors, for example, are preferred for high-speed applications; inertia motors are small and cost efficient; PiezoWalk drives provide the highest forces up to 800N; and piezo-ratchet drives can replace micrometers in remote "set and forget" applications. All piezoelectric motors are self-locking, field-less, and not affected by magnetic fields, and they can be integrated easily mechanically.
Get the PI catalog today (no registration required).
Watch different types of piezo motors in action.
Learn about different kinds of piezo motors products.
---
Electromechanical actuators with modular design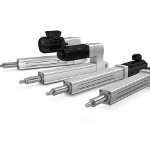 SKF CASM-100 electro-mechanical actuators from SKF Motion Technologies have been uniquely engineered with a modular design, enabling tailored solutions for a wide range of industrial linear movement and positioning applications. Modules provide choices among motor types, gearboxes, ball screws or roller screws, and accessories. Standardized interfaces connect the different components. These actuators use up to 80 percent less energy than pneumatic cylinders and 50 percent less energy than hydraulic alternatives and eliminate any need for constantly running compressors, hoses, and other components.
Click here to learn more.
---
Precision linear motion drive with thrust capacity to 800 lb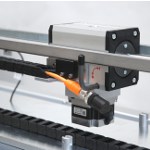 The Precision Motion Drive System from Amacoil/Uhing is a Uhing Model RG rolling ring linear drive integrated with a motion controller for precision linear motion applications. The Precision Motion Drive is fully programmable and meets application requirements for precision winding/spooling, pick-and-place machines, X-Y coordinate tool movement, metrology equipment, and other machinery providing fast, accurate positioning and reciprocating linear motion. Depending on the size of the RG drive nut in the system, the Precision Motion Drive System provides from 7 to 800 lb of axial thrust.
Learn more.
---
100 million random moves: New lifetime spec for rotary micro stage with integral controller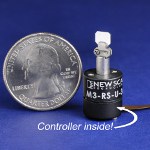 New Scale Technologies has significantly increased the lifetime specification for its M3-RS-U Rotary Smart Stage, a precision rotary micro stage with embedded controller. The new specification of 100 million random positions underscores the utility of these compact, all-in-one motion modules for integrating embedded motion inside medical, commercial, and industrial instruments. These rotary stages are ideal for beam steering and mirror positioning applications where precise, point-to-point positioning or dynamic scanning up to 100 Hz is needed. Applications include medical instruments such as surgical lasers and fluorescence microscopes, industrial systems for 3D measurements and remote sensing, optical communications systems, and obstacle detection and tracking systems for robots and drones (UAVs).
Learn more.
---
New UR e-Series cobots feature unique sensing, safety, and precision tools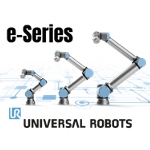 Universal Robots pioneered the collaborative robot and continues to evolve its ground-breaking, automation technology with the introduction of its new flagship line of e-Series cobots. The new UR3e, UR5e, and UR10e robot arms will launch in North America at IMTS in Chicago, Sept. 10-15, at Universal Robots' IMTS booth N-236861. With a new built-in, tool-centric force/torque sensor, the e-Series is ready to take on popular collaborative robot applications that require force control right out of the box such as sanding, buffing, polishing, and deburring, where force-feedback is paramount in order to obtain uniform results. Additionally, the force/torque sensor can be used to measure mass and perform inspection processes or precisely detect contact.
Learn more.
---
What design engineers need to know about voice coil actuator technology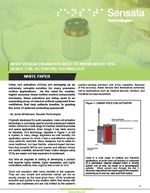 Looking to develop a product that requires highly reliable, highly repeatable, and highly controllable motions? Take a look at voice coil actuator technology. VCAs are very simple yet extremely robust and precise. Sensata Technologies has published a new white paper (What Design Engineers Need to Know about VCA Technology) that covers the current state of Voice Coil Technologies for a variety of linear motion applications. Good info here.
Get the white paper. No registration required.
---
US Digital releases new MD3 microstepping motor driver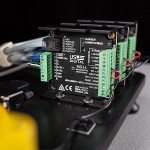 The MD3 Programmable Microstepping Motor Driver is capable of driving motors from NEMA size 14 to 42. The MD3 accepts 9 to 50 VDC power inputs and is rated for currents up to 7A continuous duty. In addition to digital input controls, the MD3 can be configured and controlled using the open MODBUS RTU protocol over a RS485 bus. A GUI application is supplied that allows many settings to be changed including the number of microsteps per full step, acceleration/deceleration rates, speed, and current cutback.
Learn more.
---
New power-off brakes for parking brake applications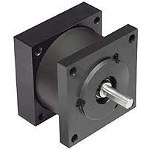 The MPC is a power-off brake module with an output shaft. The unit mounts directly onto a NEMA C-Face servo or stepper motor, and the output can also be coupled to a NEMA C-Face gear reducer. This brake is designed to decelerate or hold an inertial load when the voltage is turned off. When voltage is applied, the friction disc is released, and the brake is free of torque. This power-off brake is best suited for parking brake applications used to hold a load in position, and is ideal for creating brake motor packages for small servo and stepper NEMA 17 or NEMA 23 frame motors. Available from Servo2Go.
Learn more.
---
New planetary BLDC gearmotors: High torque and compact design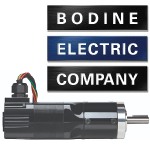 Bodine Electric Company introduces the new type 22B4-60P planetary gearmotor. This integral gearmotor combines Bodine's high-performance type 22B brushless DC motor with the new 60P (60-mm) planetary gearhead. It is ideal for applications that require higher torque than conventional helical/spur gearheads of a similar size can provide, and where a very low backlash gearhead is not required. Typical applications include conveyors, pumps, packaging, industrial automation, and a wide range of solar- or battery-powered equipment.
Learn more.
---
Compact brushless DC servo motor with integrated controller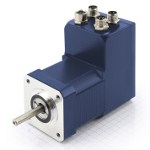 Nanotec has developed the compact PD2-C-IP, a brushless DC servo motor with integrated controller and 42-mm flange size for use in harsh environmental conditions (class IP65). The PD2-C-IP is available as a brushless DC motor, with an operating voltage of 12 V to 48 V and a rated power of 105 W, and as a stepper motor with a nominal torque up to 0.5 Nm. Due to the field-oriented control based on an integrated encoder, both motors are controlled in the same way and differ only in their working point. Each motor is available in a USB or CANopen version. They offer effective and economical drive solutions when high precision and maximum benefit are required.
Click here to learn more.
---
DriveWare 7.4.2 released with stepper motor support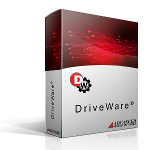 DriveWare is ADVANCED Motion Controls' no-cost software tool that allows users to set drive limits, tune the control loops, configure various types of feedback, auto-commutate, analyze signals over a built-in multi-channel oscilloscope, and more. Because of its powerful capabilities and user-friendly interface, DriveWare is the best way to commission and configure the company's DigiFlex Performance series drives. The biggest update to DriveWare 7.4.2 is the expanded support for stepper motors -- making it easy to configure closed-loop steppers while streamlined algorithms make autocommutation 75% faster. DigiFlex Performance servo drives can operate two-phase and three-phase steppers in addition to rotary and linear permanent magnet, brushed, and brushless servo motors.
Click here to learn more.
---
Plug-and-play motion system in a box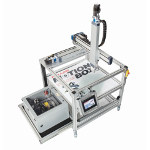 Rollon Corp. has launched Motion Box, a new pre-engineered Cartesian robot system designed to deliver users six different motion profiles that can be set up and running in a couple of hours. Motion Box covers everything from the human-machine interface (HMI) to the output of reliable motion. Even the cable management is included. The initial system setup is already complete, so end users can get parts moving in a reliable and repeatable manner. Motion Box incorporates the Q-Motion Controller from Mitsubishi Electric, which features four-axis motion control, energy-efficient drivers, integrated I/O and network access, and a clean, efficient HMI setup.
Learn more.
---
High-torque rotary voice coil actuators
H2W Technologies has developed several high-torque rotary voice coil actuators, otherwise known as a limited angle torque motors (LATs). The model TWR-015-346-2RC was designed to allow for a low moving mass (68 grams per coil) and inertia, as well as dual independent coils to allow for two independent motion profiles or couple the coils together to double the torque output. This rotary voice coil actuator can generate a continuous torque of 185 in.-oz (1.29 Nm) and a peak torque of 555 in.-oz (3.88 Nm) at a duty cycle of 10% (i.e., 1 sec on and 9 sec off) in each coil on a 4-in. (102-mm) rotation arm. By coupling the coils, the continuous torque doubles. Applications include driving a gimbal axis in scanning applications and providing stabilizing torques for image stabilization.
Click here to learn more.
---
Linear actuators for medical applications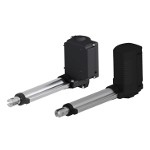 SKF Ecomag linear actuators from SKF Motion Technologies enable safe and precise power-driven movement and positioning of procedure tables and chairs in medical settings. Standard Ecomag actuators can be supplied in four versions: push models ECO 2/4 and ECO 6/8, and push/pull models ECO 3/5 and ECO 7/9. Depending on the model, the actuators can deliver push-load force up to 6,000 N or 1,348 lb and pull-load force up to 4,000 N or 899 lb, stroke ranges up to 300 mm or 12 in., and fast positioning speeds up to 13 mm/s or 0.5 in./s. All versions integrate built-in limit switches. As an option, encoder signals can be specified for added positioning functionality.
Click here to learn more.
---
Little Mars helicopter will fly on NASA's next Red Planet rover mission, may prove to be valuable scout
NASA is sending a helicopter to Mars.
The Mars Helicopter, a small, autonomous rotorcraft, will travel with the agency's Mars 2020 rover mission, currently scheduled to launch in July 2020, to demonstrate the viability and potential of heavier-than-air vehicles on the Red Planet.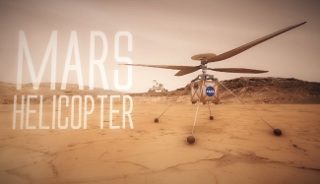 Started in August 2013 as a technology development project at NASA's Jet Propulsion Laboratory, the Mars Helicopter had to prove that big things could come in small packages. The result of the team's four years of design, testing, and redesign weighs in at little under 4 lb (1.8 kg). Its fuselage is about the size of a softball, and its twin, counter-rotating blades will bite into the thin Martian atmosphere at almost 3,000 rpm -- about 10 times the rate of a helicopter on Earth.
"Exploring the Red Planet with NASA's Mars Helicopter exemplifies a successful marriage of science and technology innovation and is a unique opportunity to advance Mars exploration for the future," said Thomas Zurbuchen, Associate Administrator for NASA's Science Mission Directorate at the agency headquarters in Washington. "After the Wright Brothers proved 117 years ago that powered, sustained, and controlled flight was possible here on Earth, another group of American pioneers may prove the same can be done on another world."

VIDEO: The Mars Helicopter is a technology demonstration that will travel to the Red Planet with the Mars 2020 rover. It will attempt controlled flight in Mars' thin atmosphere, which may enable more ambitious missions in the future.
The helicopter also contains built-in capabilities needed for operation on Mars, including solar cells to charge its lithium-ion batteries, and a heating mechanism to keep it warm through the cold Martian nights. But before the helicopter can fly above Mars it has to get there. It will do so attached to the belly pan of the Mars 2020 rover.
"The altitude record for a helicopter flying here on Earth is about 40,000 feet. The atmosphere of Mars is only one percent that of Earth, so when our helicopter is on the Martian surface, it's already at the Earth equivalent of 100,000 feet up," said Mimi Aung, Mars Helicopter project manager at JPL. "To make it fly at that low atmospheric density, we had to scrutinize everything, make it as light as possible, while being as strong and as powerful as it can possibly be."
Once the rover is on the planet's surface, a suitable location will be found to deploy the helicopter down from the vehicle and place it onto the ground. The rover then will be driven away from the helicopter to a safe distance from which it will relay commands. After its batteries are charged and myriad tests are performed, controllers on Earth will command the Mars Helicopter to take its first autonomous flight into history.
"We don't have a pilot, and Earth will be several light minutes away, so there is no way to joystick this mission in real time," said Aung. "Instead, we have an autonomous capability that will be able to receive and interpret commands from the ground and then fly the mission on its own."
The full 30-day flight test campaign will include up to five flights of incrementally farther flight distances, up to a few hundred meters, and longer durations as long as 90 sec, over a period. On its first flight, the helicopter will make a short vertical climb to 10 ft (3 m), where it will hover for about 30 sec.
As a technology demonstration, the Mars Helicopter is considered a high-risk, high-reward project. If it does not work, the Mars 2020 mission will not be impacted. If it does work, helicopters may have a real future as low-flying scouts and aerial vehicles to access locations not reachable by ground travel.
"The ability to see clearly what lies beyond the next hill is crucial for future explorers," said Zurbuchen. "We already have great views of Mars from the surface as well as from orbit. With the added dimension of a bird's-eye view from a 'marscopter,' we can only imagine what future missions will achieve."
Mars 2020 will launch on a United Launch Alliance (ULA) Atlas V rocket from Space Launch Complex 41 at Cape Canaveral Air Force Station in Florida, and is expected to reach Mars in February 2021.
The rover will conduct geological assessments of its landing site on Mars, determine the habitability of the environment, search for signs of ancient Martian life, and assess natural resources and hazards for future human explorers. Scientists will use the instruments aboard the rover to identify and collect samples of rock and soil, encase them in sealed tubes, and leave them on the planet's surface for potential return to Earth on a future Mars mission.
The Mars 2020 Project at JPL in Pasadena, CA, manages rover development for the Science Mission Directorate at NASA Headquarters in Washington. NASA's Launch Services Program, based at the agency's Kennedy Space Center in Florida, is responsible for launch management.
Source: Jet Propulsion Laboratory
Published May 2018
Rate this article