World's smallest safety laser scanner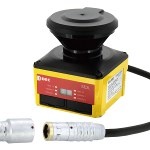 A laser scanner is a safety device that uses the reflection of laser beams to detect the presence of objects or people. The SE2L Safety Laser Scanner from IDEC is the world's smallest unit of its kind -- and the world's first with master/slave functionality and dual protection zones. This scanner is certified for use in safety applications including AGVs, forklifts, robots, and other items of moving equipment found in industrial facilities.
Learn more.
---
See further at higher sensitivity: Advanced, lightweight infrared camera core for imaging gimbals
Sierra-Olympic Technologies, a supplier of infrared (IR) and thermal imaging components, cameras, and systems solutions, has just introduced the Ventus 275, a midwave-infrared imaging engine with a continuous zoom (CZ) optic. Advanced image enhancements include electronic image stabilization, automatic/manual gain control, adaptive contrast control, and optional target tracking/detection. This compact, lightweight MWIR thermal camera core is specially designed for OEM integrators of surveillance system enclosures and other imaging gimbals.
Learn more.
---
1000Base-T1 automotive Ethernet common mode choke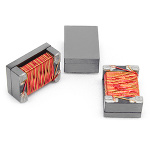 Pulse Electronics' Networking Business Unit has introduced the 1000Base-T1 Ethernet Common Mode Choke for automotive applications. Designed to deliver high reliability and performance, the AE5002 1000Base-T1 series is ideal for applications such as Infotainment, Advanced Driver Assist Systems (ADAS) Body Control, Camera/Radar, Gateways, and Backbone Diagnostics.
Learn more.
---
Cool Tools: Minimally invasive video borescope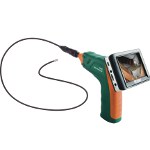 Extech Instruments has launched the BR250-4, an affordable and versatile wireless inspection borescope designed to get into openings as small as 4.5 mm while providing bright clear images on its detachable, wireless 3.5-in. color display. When you need to get into walls, ducts, furnaces, boiler tubes, air handlers, exchangers, coils, plenums, and other concealed or hard-to-access areas, this is your hero. And when there's no existing opening and drilling is required, making a much smaller hole leaves minimal damage.
Learn more.
---
Drop-in solution makes your machine ready for Industry 4.0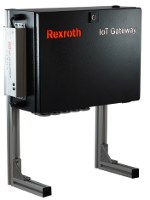 Bosch Rexroth's IoT Gateway Rack is an IP65-rated enclosure containing Rexroth's award-winning IoT Gateway. It includes all the necessary wiring and connections to connect PLCs, I/O, and other data sources for collection, processing, and forwarding of plant floor data to upper-level data systems, making it ideal for retrofitting older machines with Industry 4.0 data-transfer capabilities. The plug-and-play design allows OEMs to use the IoT Gateway Rack as an optional addition to their existing machines. Uses standard 110-V plug.
Learn more.
---
New family of EC fans for AC applications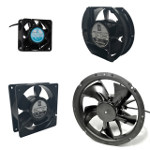 Orion Fans has launched a family of electronically commutated (EC) fans that offer low-power, energy-saving cooling solutions for AC applications. The AC-input fans -- available in a range of sizes (60 mm, 120 mm, 172 mm, and 250 mm) -- utilize a brushless DC motor and incorporate voltage transformation within the motor for significantly lower power consumption. This equates to power savings of up to 50 percent, enabling customers to meet energy-consumption requirements from agencies like ENERGY STAR. These fans are ideal for a broad range of applications including appliances, commercial and process control, refrigeration, HVAC, and electronic enclosures and cabinets.
Learn more.
---
Industry's first 100-W and 200-W USB Type-C controllers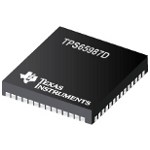 Texas Instruments has introduced two new USB Type-C and USB Power Delivery (PD) controllers, with fully integrated power paths to simplify designs, minimize solution size, and speed time to market. The TPS65987D and TPS65988 offer system designers the industry's highest level of integration to reduce design complexity and overall cost. The devices are the industry's first USB PD controllers to source 100 W and 200 W of power, respectively, to support computing applications and enable the benefits of USB Type-C in additional applications such as cordless power tools, gaming, and virtual reality headsets.
Learn more.
---
First explosion-proof stackable multi-turn encoder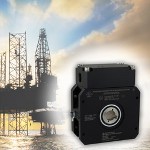 Sensata Technologies has introduced the first explosion-proof stackable multi-turn encoder, an ideal position sensing solution for oil and gas applications such as drawworks, top drives, and pipe-handling equipment where working conditions are extreme. The new encoder, BEI Sensors' model MAAX, is ATEX and IECEx certified to operate in explosive environments and features a Profibus output in a unique, stackable package. CANopen and SSI outputs are also available. The MAAX provides up to 16 bits of resolution as well as up to 16 bits of turns by mechanical counting. This workhorse product operates directly in Zone 1 environments without the need for an accompanying Intrinsic Safety barrier.
Learn more.
---
DuPont announces newest in-mold electronics inks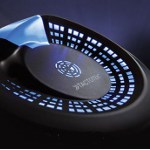 DuPont Electronics and Imaging is launching its second generation of In-Mold Electronic (IME) materials with key advancements in its electrically conductive adhesive, protection encapsulant, and crossover dielectric. IME technology enables functions such as touch controls and lighting to be directly embedded inside plastic parts by printing circuits onto plastic sheets, which are then thermoformed and injection molded. This allows product engineers to reduce weight and cost while increasing design aesthetics and functionality in everything from car dashboards to home appliances, using fewer parts and manufacturing steps.
Learn more about the latest materials.
Go to the DuPont In-Mold Electronic Technology website.
---
Through-beam object-detecting fork sensors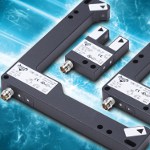 Fork sensors (slot sensors) from Automation-Direct are U- or L-shaped through-beam object-detecting sensors that have the transmitter and receiver built into the opposing "fork" arms of the sensor housing. New PS series fork sensor additions include harsh-duty U-frame sensors for food applications, L-frame or angled fork sensors for unique mounting situations, and fork sensors for liquid detection. Depending on the model, PS series fork sensors are available in visible red, infrared, and laser lighting and in sensing ranges from 5 mm to 220 mm.
Learn more.
---
Application Note: Cooling for automotive applications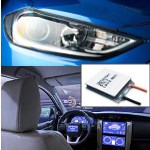 Advances in automotive technologies such as smart headlights, autonomous systems for collision avoidance, and infotainment systems require enhanced thermal protection of critical electronics to ensure optimized performance. Packing more functionality into smaller footprints has increased the heat flux density and thermal challenges in automotive electronics. Designing active cooling systems will provide a thermal management solution needed to operate each sensitive device within its temperature range and optimize its performance. Get this in-depth application note from Laird Thermal Systems.
Read the app note (no registration required).
---
Collect and understand vibration condition data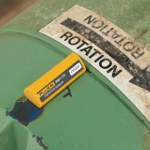 Vibration monitoring is one of the most effective ways to detect potential equipment failures before they cause downtime. However, vibration analysis is complex, and it can be cost prohibitive to place sensors on noncritical assets. The new, wireless Fluke 3561 FC Vibration Sensor allows maintenance teams to improve uptime by adding remote, continuous vibration monitoring to virtually any rotating equipment. With a frequency range of 10 to 1,000 hertz, the 3561 FC detects and notifies users of conditional changes caused by critical faults like imbalance, misalignment, looseness, and bearing wear, providing warning of impending equipment failure.
Learn more.
---
Polyimide heater kit -- tons of uses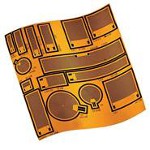 The Polyimide heater kit from Omega Engineering contains thin and flexible heaters with adhesive backing to conform to practically any flat or curved surface. With 15 different shapes, this kit can suit almost any application. Heater configurations are outlined on a 0.3-m x 0.3-m (1-ft x 1-ft) sheet, with line markings for easy selection and cutout. When used in combination, these heaters can provide a number of resistances and wattages. Leads can be soldered on or connected with alligator clips. Typical applications include: aerospace, analytical equipment, tooling, commercial equipment, agriculture, packaging, and material handling.
Learn more.
---
LED headlights installed on San Francisco's historic cable cars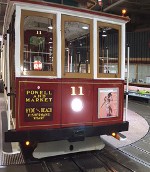 Since 1873, the best lighting the historic San Francisco Municipal Cable Cars had was dim incandescent headlights that did not do anything for illumination. They were merely bright enough to serve as an indicator that a cable car was coming. After over 140 years, that finally changed with their upgrade to LED light bulbs from LEDtronics. Along with the PAR46 LED headlights, A19-style LED light bulbs were also installed inside the passenger cabins. Savings on energy costs and maintenance are major benefits.
Learn more.
---
Verify color accuracy in real time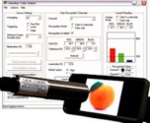 The LEX-1000 sensor from EMX Industries is used to measure the relative color characteristics for a wide variety of light sources and illuminated objects. It focuses the light onto a sensitive RGB photodiode, where it is measured for its red, green, and blue (RGB) composition. When all three colors fall within the programmed tolerance, the output indicates a match. This is a great solution for evaluation of all visible light sources, LCD and LED display quality, and automotive lighting verification.
Learn more.
---
Quantum dot white LEDs achieve record efficiency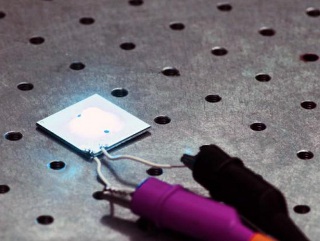 Researchers created nanomaterial-based white LEDs that exhibit a record high efficiency thanks to quantum dots that are suspended in solution rather than embedded in a solid. [Credit: Sedat Nizamoglu, Koç University]
Researchers have demonstrated nanomaterial-based white-light-emitting diodes (LEDs) that exhibit a record luminous efficiency of 105 lumens per watt. Luminous efficiency is a measure of how well a light source uses power to generate light. With further development, the new LEDs could reach efficiencies over 200 lumens per watt, making them a promising energy-efficient lighting source for homes, offices, and televisions.
"Efficient LEDs have strong potential for saving energy and protecting the environment," said research leader Sedat Nizamoglu, Koç University, Turkey. "Replacing conventional lighting sources with LEDs with an efficiency of 200 lumens per watt would decrease the global electricity consumed for lighting by more than half. That reduction is equal to the electricity created by 230 typical 500-megawatt coal plants and would reduce greenhouse gas emissions by 200 million tons."
The researchers describe how they created the high-efficiency white LEDs in Optica, The Optical Society's journal for high-impact research. The new LEDs use commercially available blue LEDs combined with flexible lenses filled with a solution of nano-sized semiconductor particles called quantum dots. Light from the blue LED causes the quantum dots to emit green and red, which combines with the blue emission to create white light.
"Our new LEDs reached a higher efficiency level than other quantum dot-based white LEDs," said Nizamoglu. "The synthesis and fabrication methods for making the quantum dots and the new LEDs are easy, inexpensive, and applicable for mass production."
Advantages of quantum dots
To create white light with today's LEDs, blue and yellow light are combined by adding a yellowish phosphor-based coating to blue LEDs. Because phosphors have a broad emission range, from blue to red, it is difficult to sensitively tune the properties of the generated white light.
Unlike phosphors, quantum dots generate pure colors because they emit only in a narrow portion of the spectrum. This narrow emission makes it possible to create high-quality white light with precise color temperatures and optical properties by combining quantum dots that generate different colors with a blue LED. Quantum dots also bring the advantage of being easy to make, and the color of their emission can be easily changed by increasing the size of the semiconductor particle. Moreover, quantum dots can be advantageously used to generate warm white light sources like incandescent light bulbs or cool white sources like typical fluorescent lamps by changing the concentration of incorporated quantum dots.
Although quantum dots embedded in a film are currently used in LED televisions, this lighting approach is not suitable for widespread use in general lighting applications. Transferring the quantum dots in a liquid allowed the researchers to overcome the problematic drop in efficiency that occurs when nanomaterials are embedded into solid polymers.
Making efficient white LEDs requires quantum dots that efficiently convert blue light to red or green. The researchers carried out more than 300 synthesis reactions to identify the best conditions, such as temperature and time of the reaction, for making quantum dots that emit at different colors while exhibiting optimal efficiency.
"Creating white light requires integrating the appropriate amount of quantum dots, and even if that is accomplished, there are an infinite number of blue, green, and red combinations that can lead to white," said Nizamoglu. "We developed a simulation based on a theoretical approach we recently reported and used it to determine the appropriate amounts and best combinations of quantum dot colors for efficient white-light generation."
To make the new LEDs, the researchers filled the space between a polymer lens and LED chip with a solution of quantum dots that were synthesized by mixing cadmium, selenium, zinc, and sulfur at high temperatures. The researchers used a type of silicone to make the lens because its elasticity allowed them to inject solutions into the lens without any solution leaking out, and the material's transparency enabled the necessary light transmission.
The researchers showed that their liquid-based white LEDs could achieve an efficiency double that of LEDs that incorporate quantum dots in solid films. They also demonstrated their white LEDs by using them to illuminate a 7-in. display.
"Quantum dots hold great promise for efficient lighting applications," said Nizamoglu. "There is still significant room for technology development that would generate more efficient approaches to lighting."
As a next step, the researchers are working to increase the efficiency of the LEDs and want to reach high efficiency levels using environmentally friendly materials that are cadmium- and lead-free. They also plan to study the liquid LEDs under different conditions to ensure they are stable for long-term application.
Source: Optica
Published August 2018
Rate this article