Cool Tools: World's darkest spray paint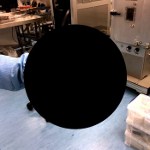 A whole range of products can now take advantage of the world's blackest coating, Vantablack, thanks to the development of a new spray version called Vantablack S-VIS. It is easily applied at large scale to virtually any surface. Vantablack's carbon nanotube matrix structure absorbs virtually all (99.8 percent) incident light, enabling precision optical systems to be optimized. The material's developer, UK-based Surrey NanoSystems, has mimicked the performance of its original Vantablack with this new version that can be sprayed onto objects, rather than deposited using a chemical vapor deposition (CVD) process.
Click here to learn more.
---
New e-chain features injection-molded contact points to reduce energy-line failure due to freezing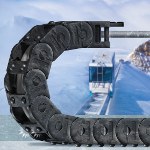 In order to prevent freezing of an energy supply, for example on inclined lifts, the motion plastics specialist igus has developed a new e-chain called "ice-chain." With injection-molded raised contact points, the chance of freezing is significantly reduced along with the costs of downtime and maintenance. This solution can be used in applications down to -40 F. The ice-chain is also available as a complete system equipped with pre-harnessed cables that can be quickly installed and connected.
Learn more.
---
When should you 3D print jigs and fixtures?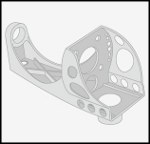 Jigs and fixtures are typically machined, but industrial 3D printing can often be used as a complement or alternative to machining. Designing irregular or complex shapes? Need smaller-than-usual tooling? Building components that are difficult or impossible to machine? If so, additive manufacturing is probably a good fit for your jigs, fixtures, and other tooling needs.
Read the Protolabs design tip.
---
End-of-arm vacuum tool for cobots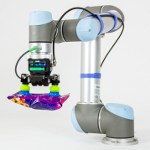 Piab is proud to introduce piCOBOT, a cleverly equipped end-of-arm (EOAT) vacuum tool designed specifically for the cobot market. Featuring the company's signature vacuum technology, piCOBOT offers industry-certified plug-and-play extensions to the latest collaborative robots, so called cobots. Offered as a development kit, piCOBOT comprises a vacuum pump unit, a gripper unit, and two suction cups. The standard kit includes four different sets of suction cup models suitable for a variety of tasks, but customers can also choose freely from the company's extensive range of suction cups for more tailored solutions.
Learn more.
---
Xometry launches die casting, stamping, extrusion manufacturing services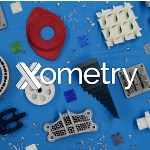 Xometry has launched a new service through which customers can request quotes for Die Casting, Stamping, and Extrusion work from their network of qualified partners. It's all part of the company's plan to become your one-stop shop for on-demand manufacturing. Xometry's ever-expanding partner network already includes over 2,500 shops in the United States.
Learn more. Xometry has been called "the Uber of manufacturing."
---
Know your materials: Nylon 12CF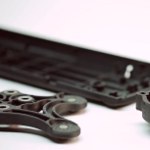 FDM Nylon 12CF is a chopped carbon fiber-filled polyamide 12 material that is available for 3D printing on compatible Stratasys Fortus production systems. The material is 35 percent carbon fiber by weight and has a high strength-to-weight ratio with a tensile strength on par with high-performance FDM material. The 3D design and rapid prototyping specialists at TriMech run through what you need to know about this exciting and versatile material.
Read the TriMech blog.
---
Cool Tools: Desktop full-color 3D printer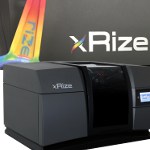 The all-new XRIZE desktop industrial 3D printer enables users to manufacture functional polymer and composite parts in full color. And since RIZE's intelligent and innovative solutions focus on the user as much as the machine, XRIZE is easy to use, safe, and enables markup to provide much-desired IP security, traceability, and branding. This machine requires minimal pre-processing, post-processing, and material management. It uses a patented Augmented Deposition process by extruding an engineering-grade thermoplastic and simultaneously jetting C-M-Y-K inks through industrial printheads to achieve the full-color part. Build volume is 12 x 8 x 8 in. (310 x 200 x 200 mm). New carbon fiber materials also available.
Learn more.
---
Experts answer questions about retaining rings and wave springs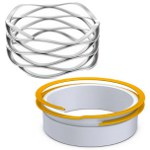 Every year, hundreds of technical questions are submitted through Smalley's "Ask the Expert" page. The company's team of engineering experts answers the questions directly, but they also post them in a blog for sharing. This selection addresses some commonly asked questions about retaining rings and wave springs. Very useful info.
Read the full article.
---
Lube nozzles oil the wheels of aviation gearboxes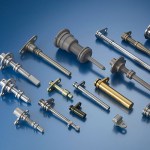 Gearboxes used in aviation and other similar demanding applications are specially designed, held to tight tolerances, and require precise and reliable lubrication. This is in contrast to how gearboxes in heavier, more industrial applications tend to be immersed in lubricant without the need for targeted lubrication. The delivery of precise, highly accurate (and in some cases screened lubricants) is usually provided by lube nozzles. The Lee Company, with over 70 years of experience in precision fluid control, is able to offer special nozzle designs to meet most requirements. Safety screens can be added for additional protection.
Click here to learn more.
---
Tech Tip: Why use flame-resistant adhesives?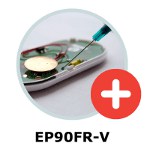 Learn about the benefits of flame-retardant adhesive and potting systems, including how they mitigate the risks associated with smoke, toxicity, and flames. Several Master Bond epoxies have been formulated to meet the stringent UL94V-0 specification and pass the horizontal/vertical burn test per FAR standard 14 CFR 25.853 (a). These products feature non-halogenated fillers, have low smoke emissions, and are self-extinguishing.
Learn more.
---
Protect internal threads during paint and powder coating processes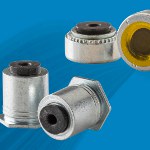 New PEM PreTect thread masking plugs from Penn-Engineering will protect internal threads of self-clinching nuts and standoffs during paint and powder coating processes. The pre-installed silicone masking plugs -- supplied already in place -- have been designed for self-clinching blind standoffs, thru-hole standoffs, and nuts in thread sizes #4-40 to 1/4-20 and M3 to M6. Plugs can be augmented for thru-hole fastener types with a specially engineered stretched polyester film offering thread protection on the side opposite the plug. Plugs and film can be removed easily using a fine tip tool when processes are completed.
Learn more.
---
New 3M tape tackles high-temp fastening applications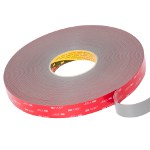 Since 1980, 3M VHB Tapes have opened the door to faster and easier assemblies. Now, the new GPH series from 3M combines the extreme, permanent bonding power and convenience of 3M VHB Tapes with high-temperature resistance. It can withstand operating temperatures up to 450 F, with long-term durability in conditions up to 300 F. Users will experience excellent adhesion to high and medium surface energy materials, as well as coated or painted surfaces. 3M VHB Tapes, including the new GPH series, replace traditional mechanical fasteners, subsequently eliminating processes like drilling, grinding, refinishing, screwing, welding, and associated rework/clean-up.
Click here to learn more.
---
Top Tech Tip: Balanced retaining rings

Smalley's balanced feature statically balances the retaining ring. A series of slots, opposite the gap end, account for the missing material in the gap. This characteristic is very useful when the balance of the assembly is critical and it is necessary to reduce eccentric loading.
Request your free samples today!
---
Belt conveyor design program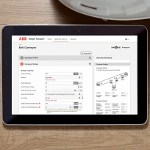 ABB's new web-based Dodge Passport design tool allows users to select, quote, and order conveyor pulley assemblies complete with shafting and mounted bearings for bulk material-handling applications. Real-time pricing and availability enable customers to make cost-effective selections of readily available components. After selections are complete, Passport's add-to-order capability lets customers seamlessly convert selections into orders via the PT Place e-commerce platform.
Learn more.
---
Updated grippers for plastic materials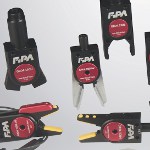 FIPA has upgraded its proven product line of sprue grippers for handling plastic material. The Series 90, 100, and 130 grippers now bear the red FIPA dot, which makes the gripper components immediately identifiable in installations. The Series 90 grippers reliably grip small sprues due to their high closing force, wide jaw opening, and compact design, while the Series 100 grippers are designed to securely grip medium to large sprues. The Series 130 grippers feature strong gripping force and a wide jaw opening, making them ideal for large sprues. FIPA grippers have a long life cycle due to their high-strength aluminum alloy housing and jaws, with a durable, corrosion-resistant anodized coating. FIPA also offers grippers with and without "part present" monitoring.
Learn more.
---
Human pilots vs. machines: Lockheed Martin and Drone Racing League launch groundbreaking AI innovation challenge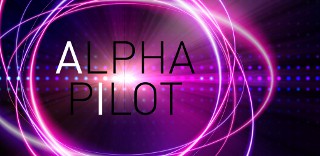 Lockheed Martin and the Drone Racing League (DRL) announced an innovation competition on Sept. 5 that challenges teams to develop artificial intelligence (AI) technology that will enable an autonomous drone to race a pilot-operated drone -- and win. Participating teams will compete in a series of challenges for their share of over $2 million in prizes.
Lockheed Martin Chief Technology Officer Keoki Jackson announced the challenge at TechCrunch Disrupt in San Francisco, kicking off a multi-year partnership with DRL, the global professional circuit for drone racing. The AlphaPilot Innovation Challenge will enlist university students, technologists, coders, and drone enthusiasts to push the boundaries of AI, machine learning (ML), and fully autonomous flight.
"At Lockheed Martin, we are working to pioneer state-of-the-art, AI-enabled technologies that can help solve some of the world's most complex challenges -- from fighting wildfires and saving lives during natural disasters to exploring the farthest reaches of deep space," said Jackson. "Now, we are inviting the next generation of AI innovators to join us with our AlphaPilot Innovation Challenge. Competitors will have an opportunity to define the future of autonomy and AI and help our world leverage these promising technologies to build a brighter future."
The AlphaPilot challenge aims to accelerate the development and testing of fully autonomous drone technologies. AlphaPilot participants will design an artificial intelligence/machine learning framework, powered by the NVIDIA Jetson platform for AI at the edge, capable of flying a drone -- without any pre-programming or human intervention -- through challenging multi-dimensional race courses in DRL's new Artificial Intelligence Robotic Racing (AIRR) Circuit.
"This challenge changes the game," said DRL CEO and Founder Nicholas Horbaczewski. "How close is AI performance to the world's best human piloting? We're excited to find out next year when AlphaPilot drones compete in adrenaline-packed, futuristic drone races on complex courses in the AIRR Circuit."
The Lockheed Martin AlphaPilot Innovation Challenge will open for entries in November. Selected participants are eligible for over $2 million in cash prizes, including an extra $250,000 award for the first team that outperforms a professional DRL human-piloted drone. Undergraduate and graduate students, drone enthusiasts, coders, and other technologists interested in learning more and applying to participate can visit lockheedmartin.com/alphapilot.
Source: Lockheed Martin
Published September 2018
Rate this article