Slip rings improve Ethernet transmission
The Kuebler Group offers contact and contactless slip rings for reliable Ethernet transmission, achieving higher data rates and greater cycle synchronicity in demanding industrial environments. Application examples include industrial automation, bottling plants, labeling machines, rotary tables, and other processes requiring high transmission rates. The standard Slip Ring SR120 features an innovative three-chamber system and shield to enable parallel, interference-free Ethernet transmission up to 100 Mbps. It boasts a long service life up to 500 million revolutions and a rugged, modular structure that can be expanded up to 20 channels. Another model, the Slip Ring SR160 with integrated Sendix Encoder, provides position information in addition to contactless Ethernet transmission -- either two channels at 100 Mbps multiplexed or one channel at 1 Gbps.
Learn more.
---
How to convert from hydraulic to electric high-force linear actuators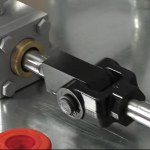 Machine designers are converting existing linear motion systems from hydraulic to electric due to the technology's many benefits, but the process involves considering the actual force output of the cylinder, the duty cycle, and the motion profile. Specialists at Tolomatic tackle these points. Includes a very informative video.
Read the Tolomatic blog.
---
Integrate Alexa and more into your product or project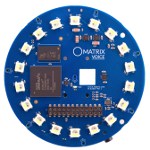 The MATRIX Voice Development Kit from MATRIX Labs aims to lower the barriers to entry for the creation and deployment of Internet of Things (IoT) voice applications. This platform enables users to develop voice recognition and detection projects that utilize Google Assistant or Amazon Alexa -- or any other voice recognition API. This open-source platform for the Raspberry Pi consists of a 3.14-in.-diameter development board, a radial array of 7 MEMS microphones, a Xilinx Spartan6 FPGA with 64 Mbit SDRAM, 18 RGBW LEDs, and 64 GPIO pins. It can also be used as a standalone device with the ESP32. Available from Newark element14.
Learn more from MATRIX Labs.
See purchase options from Newark element14.
---
Cool Tools: New Raspberry Pi Compute Module 3+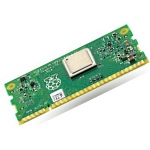 Newark element14 is now shipping the new Raspberry Pi Compute Module 3+ for same-day dispatch. Raspberry Pi Compute Module 3+ delivers the enhanced thermal performance and ease of use of Raspberry Pi 3 Model B+ in a smaller form factor, with a choice of memory variants suitable for a broad range of embedded applications including IoT devices and industrial automation, monitoring, and control systems. Compute Module 3+ simplifies the design process engineers need to undertake when developing a System on Module (SoM) solution into their final product. Engineers do not need to concern themselves with the complexities of interfacing with the BCM2837B0 processer directly and instead can concentrate on designing the interfaces to their own IO board and their application software -- simplicity that fosters rapid development.
Learn more.
---
360-degree static eliminator is CE, UL, and RoHS certified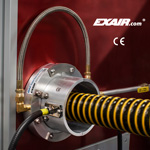 EXAIR's new Gen4 Super Ion Air Wipe provides a uniform 360-degree ionized airstream that clamps around a continuously moving part to eliminate static electricity and contaminants. It is ideal for removing dust, particulates, and personnel shocks on pipe, cable, extruded shapes, hose, wire, and more. This engineered product has undergone independent lab tests to certify it meets the rigorous safety, health, and environmental standards to attain the CE and UL marks. It is also RoHS compliant. New design features include a metal armored high-voltage cable to protect against abrasion and cuts, a replaceable emitter point, integrated ground connection, and electromagnetic shielding.
Learn more.
---
20-in. automotive touchscreens enabled by new controllers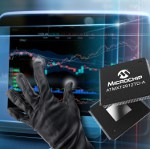 With cars like the Tesla Model S featuring 17-in. touchscreens, the trend in automotive displays is to go bigger and bigger. But unlike handheld mobile devices, screens in automobiles need to meet stringent head impact and vibration tests, so they have thicker cover lenses that potentially affect the touch interface performance. As screens get larger, they are also more likely to interfere with other frequencies and car access systems. These factors pose a major challenge in the design of modern automotive capacitive touch systems, but a new family of single-chip maXTouch touchscreen controllers from Microchip Technology was designed to address these issues.
Learn more.
---
Electric high-force linear actuator choices: Ball vs. roller screw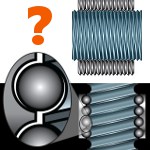 Many applications require high-force linear actuators -- from moving equipment in a foundry to powering a press in metal forming to guiding heavy logs in a sawmill. Whatever the application, a machine designer is faced with a choice: whether to specify a ball or roller screw in the electric high-force linear actuator. Learn how to make the best decision for your application.
Read the Tolomatic blog.
---
Big additions to miniature LED product line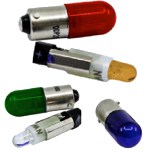 Thanks to the recent acquisition of Display Products, Inc. (DPP), VCC is offering LEDs that drive energy-saving solutions for a range of applications. In mid-October, VCC announced the first wave of available replacement LED products, including the bi-pin model of the T-2 Slide Based LED Lamp. Now, the innovative company is making additional models available to provide several benefits for manufacturers, designers, and even end users seeking ways to improve efficiency and reduce maintenance costs. This next wave of rollouts includes T-2 Slide Based LED lamps in voltages ranging from 12V to 120VAC, as well as the new and noteworthy T-3 1/4 Miniature LEDs.
Learn more.
---
Flexible circuit design guide

Tech-Etch uses advanced techniques to manufacture flex and rigid-flex circuits to exacting customer specifications. Special processes include selective plating a single circuit with two different finishes, contoured circuits with variable metal thickness, semi-additive and subtractive techniques, open window or cantilevered contact leads, plus SMT for component assembly. Tech-Etch specializes in flexible circuits for medical device, medical implant, diagnostic ultrasound, and patient monitoring applications, in addition to telecommunications, aerospace, semiconductor, and other high-reliability electronic applications.
Learn about flex circuits and download the guide (no registration required).
---
Power supply for servos with power factor correction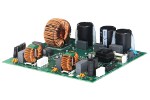 ADVANCED Motion Controls has introduced the PFC2400W375, a regulated DC power supply designed to feed 400-V series servo drives with a low-noise 375-VDC bus. Universal single-phase AC input 100-240 VAC/50-60 Hz with power factor correction and low harmonic distortion along with soft starting circuitry guarantees global high-performance, reliable operation. This new power supply is designed to achieve power factor improvement, improve performance, and ensure consistent operation regardless of the local power company's voltage levels and quality.
Learn more.
---
World's smallest safety laser scanner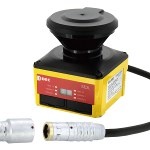 A laser scanner is a safety device that uses the reflection of laser beams to detect the presence of objects or people. The SE2L Safety Laser Scanner from IDEC is the world's smallest unit of its kind -- and the world's first with master/slave functionality and dual protection zones. This scanner is certified for use in safety applications including AGVs, forklifts, robots, and other items of moving equipment found in industrial facilities.
Learn more.
---
See further at higher sensitivity: Advanced, lightweight infrared camera core for imaging gimbals
Sierra-Olympic Technologies, a supplier of infrared (IR) and thermal imaging components, cameras, and systems solutions, has just introduced the Ventus 275, a midwave-infrared imaging engine with a continuous zoom (CZ) optic. Advanced image enhancements include electronic image stabilization, automatic/manual gain control, adaptive contrast control, and optional target tracking/detection. This compact, lightweight MWIR thermal camera core is specially designed for OEM integrators of surveillance system enclosures and other imaging gimbals.
Learn more.
---
1000Base-T1 automotive Ethernet common mode choke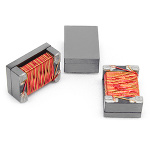 Pulse Electronics' Networking Business Unit has introduced the 1000Base-T1 Ethernet Common Mode Choke for automotive applications. Designed to deliver high reliability and performance, the AE5002 1000Base-T1 series is ideal for applications such as Infotainment, Advanced Driver Assist Systems (ADAS) Body Control, Camera/Radar, Gateways, and Backbone Diagnostics.
Learn more.
---
Cool Tools: Minimally invasive video borescope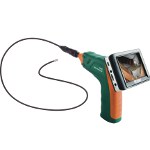 Extech Instruments has launched the BR250-4, an affordable and versatile wireless inspection borescope designed to get into openings as small as 4.5 mm while providing bright clear images on its detachable, wireless 3.5-in. color display. When you need to get into walls, ducts, furnaces, boiler tubes, air handlers, exchangers, coils, plenums, and other concealed or hard-to-access areas, this is your hero. And when there's no existing opening and drilling is required, making a much smaller hole leaves minimal damage.
Learn more.
---
Drop-in solution makes your machine ready for Industry 4.0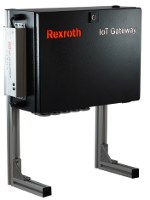 Bosch Rexroth's IoT Gateway Rack is an IP65-rated enclosure containing Rexroth's award-winning IoT Gateway. It includes all the necessary wiring and connections to connect PLCs, I/O, and other data sources for collection, processing, and forwarding of plant floor data to upper-level data systems, making it ideal for retrofitting older machines with Industry 4.0 data-transfer capabilities. The plug-and-play design allows OEMs to use the IoT Gateway Rack as an optional addition to their existing machines. Uses standard 110-V plug.
Learn more.
---
Scientists turn X-ray laser into world's fastest water heater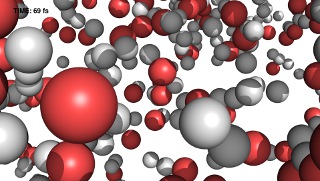 Scientists have used a powerful X-ray laser at the Department of Energy's SLAC National Accelerator Laboratory to heat water from room temperature to 100,000 degrees Celsius (C) in less than a tenth of a picosecond, or millionth of a millionth of a second. SLAC is operated by Stanford University.
The experimental setup, which can be seen as the world's fastest water heater, produced an exotic state of water from which researchers hope to learn more about the peculiar characteristics of Earth's most important liquid. The observations also have practical use for probing biological and many other samples with X-ray lasers.
The research team from Germany's Deutsches Elektronen-Synchrotron (DESY), Uppsala University in Sweden, and SLAC reported its findings in May in the Proceedings of the National Academy of Sciences.
The researchers used SLAC's Linac Coherent Light Source (LCLS) X-ray free-electron laser to shoot extremely intense and ultrashort flashes of X-rays at a jet of water.
"It is not the usual way to boil your water," said Carl Caleman of the Center for Free-Electron Science (CFEL) at DESY and Uppsala University. "Normally, when you heat water, the molecules will just be shaken stronger and stronger." On the molecular level, heat is motion -- the hotter the temperature, the faster the motion of the molecules. This can be achieved, for example, via heat transfer from a stove, or more directly with microwaves that make the water molecules swing back and forth ever faster in step with an electromagnetic field.
In this experiment, "Our heating is fundamentally different," Caleman said. "The energetic X-rays punch electrons out of the water molecules, thereby destroying the balance of electric charges. So, suddenly the atoms feel a strong repulsive force and start to move violently." In less than 75 femtoseconds -- that's 75 millionths of a billionth of a second, or 0.000000000000075 seconds -- the water goes through a phase transition from liquid to plasma. A plasma is a state of matter where the electrons have been removed from the atoms, leading to a sort of electrically charged gas.
"But while the water transforms from liquid to plasma, it still remains at the density of liquid water, as the atoms didn't have time to move significantly yet," said co-author Olof Jönsson from Uppsala University. This exotic state of matter is nothing that can be found naturally on Earth, he added: "It has similar characteristics as some plasmas in the sun and in the gas giant Jupiter, but has a lower density. Meanwhile, it is hotter than Earth's core."
The scientists used their measurements to validate simulations of the process. Together, the measurements and simulations allowed them to study this exotic state of water in order to learn more about water's general properties.
"Water really is an odd liquid, and if it weren't for its peculiar characteristics, many things on Earth wouldn't be as they are, particularly life," Jönsson said. Water displays many anomalies, including its density, heat capacity, and thermal conductivity. It is these anomalies that will be investigated within the future Center for Water Science (CWS) planned at DESY, and the results obtained at LCLS are of great importance for the activities there.
Apart from its fundamental significance, the study also has immediate practical significance. X-ray lasers are often used to investigate the atomic structure of tiny samples. "It is important for any experiment involving liquids at X-ray lasers," said co-author Kenneth Beyerlein from CFEL. "In fact, any sample that you put into the X-ray beam will be destroyed in the way that we observed here. If you analyze anything that is not a crystal, you have to consider this."
The measurements show almost no structural changes in the water up to 25 femtoseconds after being hit with an X-ray pulse. But at 75 femtoseconds, changes are already evident.
"The study gives us a better understanding of what we do to different samples," explained co-author Nicusor Timneanu from Uppsala University, one of the key scientists developing the theoretical model the research team used. "Its observations are also important to consider for the development of techniques to image single molecules or other tiny particles with X-ray lasers."
Source: SLAC National Accelerator Laboratory
Published October 2018
Rate this article