SOLIDWORKS add-in for Xometry turbocharges part outsourcing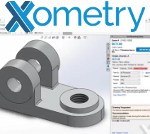 The Xometry Add-In for SOLIDWORKS v4.0 is a powerful tool that integrates directly with Xometry's Instant Quoting Engine, allowing engineers to simultaneously design parts and weigh considerations of cost and lead time in a single CAD environment. Machine learning algorithms give you an instant price by analyzing the part's geometry and factor in manufacturing requirements such as the process, material, features, finish, and inspection type. Then, the add-in provides lead time, cost, and manufacturability (DFM) feedback in seconds. Includes CNC machining, 3D printing, sheet metal, urethane castings, and other manufacturing methods.
Learn more.
---
Springs made of high-performance, engineered plastic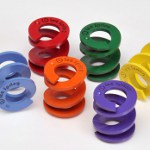 Lee Spring's LeeP plastic composite compression springs molded from Ultem resins provide critical advantages over traditional metal alloy springs. They feature high strength-to-weight ratio, no magnetic interference, high corrosion resistance, and dielectric insulation for non-conductive applications. They are stocked in a variety of standard sizes, each available in a "rainbow" of strengths formulated from different Ultem resins. They were designed to meet a wide range of spring applications where non-corroding, non-metallic, inert materials are preferred.
Learn more.
---
Direct interface for cobots and CNC machines launched
Manufacturers struggling to get CNC machines to communicate directly with their collaborative robot now have a solution: VersaBuilt's CNC Communication URCap is a simple yet powerful interface for machine-tending applications with Universal Robots. Launching at Universal Robots' booth 4605 at the ATX West show this week in Anaheim, the URCap allows a UR cobot to easily execute any machining program stored on the CNC directly through the cobot's own teach pendant.
Learn more.
---
Top Tech Tip: Bearing insulation prevents electrical current damage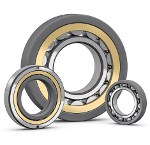 Bearing damage can occur when electrical currents use the rolling contact as a conducting path. Insulated bearings prevent premature bearing failures eventually caused by stray electrical currents. But insulation properties must remain stable regardless of environmental conditions, in particular when bearings are stored, handled, and operated in humid climates. SKF dives deep into this issue.
Read the full article.
---
5-Star Product: Carbon composite bellows springs for lightweighting and more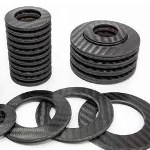 The Carbon Composite Bellows Spring (CCBS) from MW Industries is a system of carbon fiber elements that combine to work as a high-performance, lightweight, and design-flexible compression spring meant to replace conventional coil springs or metallic Belleville disc springs. It offers value through unique dynamic characteristics and unparalleled in-the-field design flexibility. A functional spring is made from several individual elements, paired in sets and joined to make a stack. The spring rate of the stack is determined by the number of elements, the base rate of each element, and their series or parallel orientation in the stack. Applications include motorsports, aerospace, outdoor recreation, general industry, and high-performance activities.
Click here to learn more.
---
Photo etching thin titanium components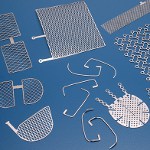 Tech-Etch specializes in the photo chemical etching of titanium. Because of its low weight, strength, and corrosion resistance, titanium is used in everything from jet engines to eyeglass frames. And because titanium is inert and completely biocompatible, it is also used in many medical implantation applications, as well as anode and cathode battery current collectors and telemetry antennas found in implanted medical devices.
Get the Tech-Etch Precision Engineered Parts capabilities brochure (no registration required).
---
First Industry 4.0-ready vacuum lifter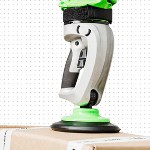 Piab's piLIFT SMART represents a paradigm shift for the industry: It's the market's first Industry 4.0-ready vacuum lifter. Sensing and monitoring movements and responding quickly to user intentions, the user-friendly vacuum lifter will lift and weigh loads simultaneously and collect and log data, making process statistics and analyses immediately accessible to the user through a web platform log-in. Every aspect of this unit has been designed with ergonomics and natural movements in mind. It also boasts a reduced power consumption of 76 percent!
Learn more.
---
Smart Sensor checks condition of bearings
ABB has launched the ABB Ability Smart Sensor for Dodge mounted bearings, part of the ABB Ability Digital Powertrain, that enables "health checks" for bearings. The smart sensor technology provides an early indicator of any potential problems by assessing the condition of bearings from vibration and temperature information. Eighty percent of bearing failures are lubrication related, and a bearing "running hot" can indicate that proper lubrication procedures are not in place. Monitoring a bearing's vibration can also indicate potential system problems. Prevent downtime on applications such as bulk material-handling conveyors as well as applications in the food-and-beverage and air-handling sectors.
Learn more.
---
How to download SOLIDWORKS weldment profiles -- gratis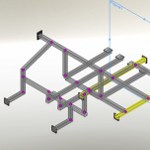 For those of you who have used Weldments for frame design and extrusions in SOLID-WORKS, you're probably aware of how easy they are to work with and create. However, you may not be aware that there are literally thousands of profiles that you can download for free directly in the software. John Hall from TriMech runs through what you need to know.
Read the TriMech blog.
---
SPIROL offers pre-stacked disc springs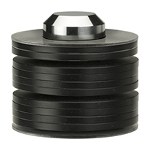 SPIROL traditionally supplied Disc Springs solely in bulk packaging, and it was the customer's responsibility to stack the Disc Springs into the prescribed configurations. Those days are gone. SPIROL now offers pre-stacked Disc Springs (greased or ungreased) in custom configurations packaged in shrink wrap with a perforated tab for ease of insertion into the application. The pre-stacked Discs are delivered intact to the assembly line, where the operator simply has to place the stack into the assembly and remove the shrink wrap. Applications include braking systems, pipe supports, pick-off spindles in CNC screw machines, and much more.
Learn more.
---
Cool Tools: World's darkest spray paint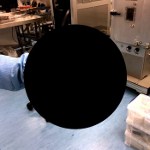 A whole range of products can now take advantage of the world's blackest coating, Vantablack, thanks to the development of a new spray version called Vantablack S-VIS. It is easily applied at large scale to virtually any surface. Vantablack's carbon nanotube matrix structure absorbs virtually all (99.8 percent) incident light, enabling precision optical systems to be optimized. The material's developer, UK-based Surrey NanoSystems, has mimicked the performance of its original Vantablack with this new version that can be sprayed onto objects, rather than deposited using a chemical vapor deposition (CVD) process.
Click here to learn more.
---
New e-chain features injection-molded contact points to reduce energy-line failure due to freezing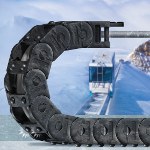 In order to prevent freezing of an energy supply, for example on inclined lifts, the motion plastics specialist igus has developed a new e-chain called "ice-chain." With injection-molded raised contact points, the chance of freezing is significantly reduced along with the costs of downtime and maintenance. This solution can be used in applications down to -40 F. The ice-chain is also available as a complete system equipped with pre-harnessed cables that can be quickly installed and connected.
Learn more.
---
When should you 3D print jigs and fixtures?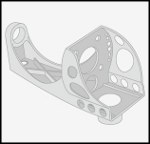 Jigs and fixtures are typically machined, but industrial 3D printing can often be used as a complement or alternative to machining. Designing irregular or complex shapes? Need smaller-than-usual tooling? Building components that are difficult or impossible to machine? If so, additive manufacturing is probably a good fit for your jigs, fixtures, and other tooling needs.
Read the Protolabs design tip.
---
End-of-arm vacuum tool for cobots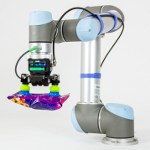 Piab is proud to introduce piCOBOT, a cleverly equipped end-of-arm (EOAT) vacuum tool designed specifically for the cobot market. Featuring the company's signature vacuum technology, piCOBOT offers industry-certified plug-and-play extensions to the latest collaborative robots, so called cobots. Offered as a development kit, piCOBOT comprises a vacuum pump unit, a gripper unit, and two suction cups. The standard kit includes four different sets of suction cup models suitable for a variety of tasks, but customers can also choose freely from the company's extensive range of suction cups for more tailored solutions.
Learn more.
---
Xometry launches die casting, stamping, extrusion manufacturing services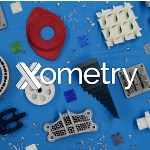 Xometry has launched a new service through which customers can request quotes for Die Casting, Stamping, and Extrusion work from their network of qualified partners. It's all part of the company's plan to become your one-stop shop for on-demand manufacturing. Xometry's ever-expanding partner network already includes over 2,500 shops in the United States.
Learn more. Xometry has been called "the Uber of manufacturing."
---
Univ. Central Florida is selling experimental Martian dirt
Researchers publish recipe for Martian and asteriod simulant.
The University of Central Florida is selling Martian dirt, $20 a kilogram plus shipping.
This is not fake news. A team of UCF astrophysicists has developed a scientifically based, standardized method for creating Martian and asteroid soil simulants.
The team published its findings this month in the journal Icarus. The article is called "Mars global simulant MGS-1: A Rocknest-based open standard for basaltic martian regolith simulants."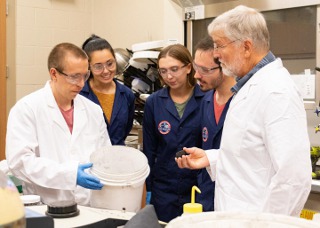 A team of UCF astrophysicists has developed a scientifically based, standardized method for creating Martian and asteroid soil simulants. [Credit: University of Central Florida, Karen Norum]
"The simulant is useful for research as we look to go to Mars," said Physics Professor Dan Britt, a member of UCF's Planetary Sciences Group. "If we are going to go, we'll need food, water, and other essentials. As we are developing solutions, we need a way to test how these ideas will fare."
For example, scientists looking for ways to grow food on Mars need to test their techniques on soil that most closely resembles the stuff on Mars.
"You wouldn't want to discover that your method didn't work when we are actually there," Britt said. "What would you do then? It takes years to get there."
UCF's formula is based on the chemical signature of the soils on Mars collected by the Curiosity rover. Britt built two calibration targets that were part of Curiosity rover. Researchers currently use simulants that aren't standardized, so any experiment can't be compared to another in an apples-to-apples kind of way, Britt said.
As a geologist and a physicist, he knows his dirt. Like a recipe, the ingredients can be mixed in different ways to mimic soil from various objects, including asteroids and planets. And because the formula is based on scientific methods and is published for all to use, even those not ordering through UCF can create dirt that can be used for experiments, which reduces the uncertainty level.
Kevin Cannon, the paper's lead author and a post-doctoral researcher who works with Britt at UCF, says there are different types of soil on Mars and on asteroids. On Earth, for example, we have black sand, white sand, clay, and topsoil to name a few. On other worlds, you might find carbon-rich soils, clay-rich soils, and salt-rich soils, he added.
"With this technique, we can produce many variations," Cannon said. "Most of the minerals we need are found on Earth, although some are very difficult to obtain."
Cannon is in Montana to collect ingredients for a moon simulant this week. Moon and asteroid materials are rare and expensive on Earth since they arrived via meteorites in small amounts. That's why asteroid and moon simulants are also on the list of items that can be ordered. The UCF team can mimic most ingredients and will substitute for any potentially harmful materials. All simulants produced in the lab meet NASA's safety standards.
Britt and Cannon believe there is a market for the simulant. At $20 a kilogram, plus shipping, it may be easier to send UCF an order than to try and make it in labs across the nation.
The team already has about 30 pending orders, including one from Kennedy Space Center for half a ton.
"I expect we will see significant learning happening from access to this material," Britt said.
Cannon believes it will help accelerate the drive to explore our solar system, as demonstrated by investments already being made by Space X, Blue Origin, and other private companies.
For Cody Schultz, a mechanical engineering senior, getting to work on the experimental soil has been "very cool."
"For someone who has always loved space science, this is the ultimate cool," he said. "And the experience is fantastic in terms of the real world ... out-of-this-world experience."
Source: UCF
Published October 2018
Rate this article