How to convert from hydraulic to electric high-force linear actuators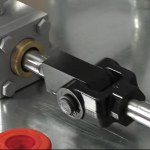 Machine designers are converting existing linear motion systems from hydraulic to electric due to the technology's many benefits, but the process involves considering the actual force output of the cylinder, the duty cycle, and the motion profile. Specialists at Tolomatic tackle these points. Includes a very informative video.
Read the Tolomatic blog.
---
Gain more torque with a cooler-running motor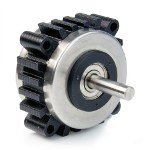 The slim-design G3718V whisper torque motor from Lin Engineering incorporates a heat-sink design within the stator laminations to allow for passive cooling. When your motor operates cooler, you can increase power to gain more torque without overheating, or you can save energy and still perform at optimal performance. At only 22.8 mm long, this motor produces 25 oz-in. of torque.
Click here to learn more.
---
Quiet 3-to-1 speed reducers use traction drive technology for 98% efficiency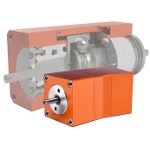 Rolling Motion Industries (RMI) has released two new traction drive speed reducers. With only six moving parts, they typically outlast conventional gearboxes and speed reducers by a factor of three. The MAR17-1-3.1 Speed Reducer is designed for input speeds up to 3,600 rpm with 10 to 20 in.-lb of torque, and the MAR-23-1-3.1 Speed Reducer is rated for the same speeds but with an input of 20 to 30 in.-lb of torque. As the output speed is reduced by a factor of three, the output torque increases by a factor of three. These high-efficiency speed reducers generate up to 72 percent less heat because they use a special engineered fluid that cools and lubricates the traction drive.
Learn more.
---
Smart Sensor checks condition of bearings
ABB has launched the ABB Ability Smart Sensor for Dodge mounted bearings, part of the ABB Ability Digital Powertrain, that enables "health checks" for bearings. The smart sensor technology provides an early indicator of any potential problems by assessing the condition of bearings from vibration and temperature information. Eighty percent of bearing failures are lubrication related, and a bearing "running hot" can indicate that proper lubrication procedures are not in place. Monitoring a bearing's vibration can also indicate potential system problems. Prevent downtime on applications such as bulk material-handling conveyors as well as applications in the food-and-beverage and air-handling sectors.
Learn more.
---
New industrial-grade optical encoder from Quantum Devices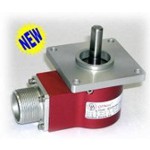 The Model QDH20 encoder provides an improved feedback solution in applications typically using a standard size 20 package. It features superb mechanical and environmental protection. Outputs consist of a quadrature A & B with reference pulse Z as a standard feature. The output can be configured with either the industrial standard 5- to 26-V OL7272 line driver or open collector outputs. Two heavy-duty bearing sets hold the output shaft, and two more bearings (along with an integral flexible spring mount) isolate the working pieces of the encoder from mechanical stresses. Features include 500-kHz fundamental frequency response, high operating temp option (100 C), and resolutions up to 5,000 lines per revolution direct read. Available through Servo2Go.
Learn more.
---
Single-cylinder engines for combustion research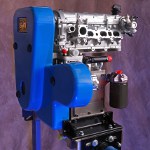 Southwest Research Institute (SwRI) has designed and manufactured two advanced single-cylinder engines for combustion research and friction analysis, as well as alternative fuel, wear, optical, crank offset, and bore-to-stroke relationship studies. The engines, one for light- and medium-duty applications and one for heavy-duty applications, can accommodate either multi-cylinder or single-cylinder heads through a custom cylinder barrel and head support shelf. They include several unique patent-pending innovations, including mechanisms that adjust compression ratios and crankshaft offsets without the need for disassembling the engine. Optical access, dynamic cam phasing, secondary balancers, and floating liner devices can be added to the standard configurations. Specs available in online "Single-Cylinder Research Engine" flyer.
Click here to learn more.
---
Hybrid gantry stage provides precision XY/XYZ motion with linear motors, air bearings, and ball bearings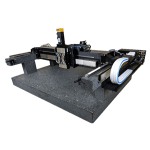 PI's new A-341 hybrid gantry XY/XYZ positioning stage provides the framework for controlled precise overhead motion that is often sought after for 3D printing, assembly, pick-and-place, alignment, inspection, and industrial automation applications. The A-341 HGS hybrid gantry is designed to combine maximum throughput with smooth and highly accurate motion in a compact envelope. It features a unique hybrid bearing design. The cross axis utilizes a frictionless air bearing guiding system, which allows for excellent velocity control, repeatability, straightness, and cleanliness. The lower dual-motor axis uses precision mechanical linear bearings for rigidity and reduced size. This combo offers an overhead gantry motion platform optimized for step and scan applications in the smallest possible form factor.
Learn more.
---
Micro-brakes for precise motion control applications
The ultra-compact 112 Model Electromag-netic Micro-Brakes from Miki Pulley ensure fast response in high-torque, demanding applications. The simple design features a stator with integrated mounting flange, proprietary composite friction liner, and armature complete with ring plate spring and hub. These brakes halt rotation mechanically by utilizing an electromagnetic field to create mechanical friction. With fast response, the brake's armature engages the stator when the coil is energized. A constant-force plate spring transfers torque to the rotating brake body, halting all motion.
Learn more.
---
Electric high-force linear actuator choices: Ball vs. roller screw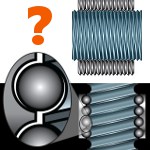 Many applications require high-force linear actuators -- from moving equipment in a foundry to powering a press in metal forming to guiding heavy logs in a sawmill. Whatever the application, a machine designer is faced with a choice: whether to specify a ball or roller screw in the electric high-force linear actuator. Learn how to make the best decision for your application.
Read the Tolomatic blog.
---
Using SmartMotor data to diagnose linear actuator performance problems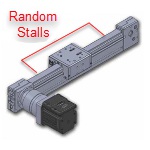 Effective troubleshooting of a motion control system problem can be a daunting and time-consuming process, even for seasoned automation professionals. However, the Moog Animatics SmartMotor fully integrated servo, with built-in controller and firmware, is constantly monitoring a variety of operating parameters. This case study investigates how that data can be used to quickly and effectively troubleshoot and resolve a motion control system problem.
Read the Moog Animatics article.
---
Advantages of electroformed metal bellows

Servometer metal bellows manufactured using our patented electro-deposition process create flexibility, protection, motion, and balance for systems requiring precise, repeatable results. This exclusive manufacturing technology produces electroformed bellows that offer unique characteristics such as high-strength but lightweight construction and custom engineered geometries. Learn more by viewing our "Electroforming Basics of Miniature and Specialized Components" white paper.
Read the white paper (no registration required).
---
Top 5 challenges of motion control design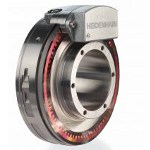 As motion control solutions -- from angle encoders to direct drive motors -- become even more ubiquitous in industrial situations, engineers face evolving demands and opportunities. From lowering the cost of advanced technologies to improving functional safety in automated environments, here are the top five challenges and opportunities in today's motion control design industry as seen by engineers from HEIDENHAIN.
Read the full article.
---
Two-way traction drives reduce motor torque ripple
Rolling Motion Industries (RMI) has released two new, highly efficient two-way gearless traction drives. The MAR-17-2-2.1 and MAR-23-2-2.1 permanently lubricated drives have only six moving parts and typically last three times longer than conventional gearboxes. The drives have demonstrated up to an 84 percent reduction in motor torque ripple. The MAR17-2-2.1 Traction Drive is designed for speeds to 3,600 rpm with 10 to 20 in./lb of torque, and the MAR-23-2-2.1 Traction Drive is rated for 3,600 rpm with 20 to 30 in./lb of torque.
Learn more.
---
High-precision multi-axis motion with hexapod 6-axis systems -- New 130-pg PI catalog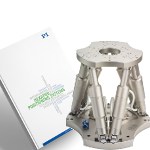 Multi-axis motion and positioning systems are often used for precision automation and alignment applications in fields including optics, photonics, aerospace, medical engineering, and laser technology. Hexapod parallel-kinematic motion and positioning systems provide a novel approach to multi-axis motion, combining precision and compactness with versatility. PI's new 130-page catalog provides background information and features a variety of hexapod (Stewart-Platform) motion and positioning systems with 6 degrees of freedom and high resolution and repeatability in the sub-micrometer and even nanometer range.
Get the new catalog today (no registration required).
---
World's most compact 3,000-W integrated servo motor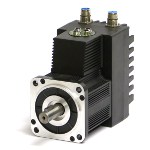 JVL's newest addition to its motor portfolio is a complete, high-capacity MAC motor with a rating of 3,000 W. MAC motors are complete servo systems that include a high-dynamic AC servo motor, hall sensors, encoder, power supply, driver, and positioning controller and Nano-PLC, as well as options for incorporating various control modules such as Bluetooth, WLAN, ZigBee, EtherCAT, EtherNet/IP, CANopen, DeviceNet, Profibus, Profinet, Nano PLC, and more. With a length of only 311.8 mm and a torque of 9.55/28.6 Nm at 3,000 rpm, this MAC motor matches the size of traditional servo motors without built-in controllers. Many more features.
Learn more.
---
Preparing for future battlefields: Army lays out must-have capabilities for its Next Generation Combat Vehicle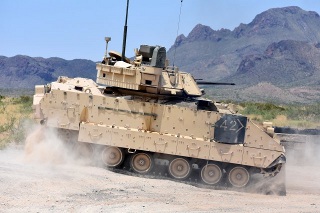 An M2A3 Bradley Fighting Vehicle crew changes position on the range during gunnery training at the Doña Ana Range Complex, N.M., Aug. 3, 2018. The Army is developing a new Next Generation Combat Vehicle as part of a concerted modernization strategy. [Photo Credit: U.S. Army photo by Winifred Brown]
By Bob Purtiman, U.S. Army NGCV Cross-Functional Team
While our current combat fleet is composed of very capable vehicles, these vehicles have been in the inventory for decades and their ability to overmatch peer capabilities in close combat is starting to wane. As the Army prepares for future combat operations, it needs new platforms, with future growth margins, to maintain our ability to dominate the battlefield.
This is a challenge for the Next Generation Combat Vehicle Cross-Functional Team, or NGCV CFT, to solve. The NGCV CFT was established as part of the Army's modernization strategy and is currently led by Brig. Gen. Ross Coffman. The team consists of hand-selected military and civilian personnel, who are charged with narrowing or closing Cross Domain Maneuver capability gaps.
The team is well supported by Program Executive Office-Ground Combat Systems and Research, Development and Engineering Command leaders, and representatives. The CFT serves as the primary Army integrator for Under Secretary of the Army/Vice Chief of Staff of the Army and Army Requirements Oversight Council decision for all supporting analysis, modeling, simulation, and technical demonstrations. The NGCV CFT director, on behalf of the USA/VCSA, synchronizes the capability development process, and then rapidly transitions the requirement to a leader-approved capability into the Army Acquisition System.
"The Army must maintain combat vehicle overmatch in close combat against current threats while taking actions necessary to ensure overmatch through 2050 and beyond," said Coffman. "The changing character of warfare and the acceleration of technology development drives changes in how the Army develops, delivers, employs, and sustains mounted close combat capabilities."
The ongoing efforts of the Next Generation Combat Vehicle Cross-Functional Team will be the focus of a Warrior's Corner presentation on Tuesday, Oct. 9 from 9:30-10:10 a.m. Eastern time as part of the Association of the United States Army annual meeting in Washington, D.C.
The current NGCV CFT portfolio encompasses the Armored Multi-Purpose Vehicle, or AMPV; Mobile Protected Firepower, or MPF; Optionally Manned Fighting Vehicle, or OMFV; future robotic combat vehicles, or RCV; and the next generation main battle tank.
The AMPV and MPF are well on their way through the acquisitions process -- the AMPV is in Limited User Tests, and the Joint Requirements Oversight Council has recently approved the MPF's Capabilities Development Document. The team's current focus in on the OMFV, which will replace the Bradley Fighting Vehicle, while also overseeing the maturation of robotic combat vehicle and main battle tank technologies.
In future close combat formations, units equipped with NGCV must maneuver effectively in unrestricted, restricted, and dense urban terrain. The NGCV-OMFV will be designed to maneuver Soldiers in the future operating environment to a position of advantage to engage in close combat and deliver decisive lethality during the execution of combined arms maneuver. NGCV must exceed current capabilities while overmatching similar threat class systems. It must have the following capabilities:
Optionally manned. It must have the ability to conduct remotely controlled operations while the crew is off platform.
Capacity. It should eventually operate with no more than two crewmen and possess sufficient volume under armor to carry at least six Soldiers.
Transportability. Two OMFVs should be transportable by one C-17 and be ready for combat within 15 minutes.
Dense urban terrain operations and mobility. Platforms should include the ability to super elevate weapons and simultaneously engage threats using main gun and an independent weapons system.
Protection. It must possess requisite protection to survive on the contemporary and future battlefield.
Growth. It will possess sufficient size, weight, architecture, power, and cooling for automotive and electrical purposes to meet all platform needs and allow for pre-planned product improvements.
Lethality. It should apply immediate, precise, and decisively lethal extended-range medium-caliber, directed-energy, and missile fires in day/night all-weather conditions, while moving and/or stationary against moving and/or stationary targets. The platform should allow for mounted, dismount, and unmanned system target handover.
Embedded Platform Training. It should have embedded training systems that have interoperability with the Synthetic Training Environment.
Sustainability. Industry should demonstrate innovations that achieve breakthroughs in power generation and management to achieve increased operational range and fuel efficiency; increased silent watch; part and component reliability; and significantly reduced sustainment burden.
The CFT will ensure the Army operating force is equipped with Next Generation Combat Vehicles that overmatch pacing threats with decisive lethality, survivability, tactical mobility, and reduced logistical burdens. These vehicles, when combined with trained and technology-enabled crews, are essential to the Army's future battlefield success.
"The NGCV effort ties in with the efforts of other CFTs: Soldier Lethality, Network, Assured Positioning, Navigation, and Timing, Future Vertical Lift, and Long-Range Precision Fires," said Col. Warren Sponsler, NGCV CFT deputy director. "The future platform has capabilities which are enabled by assured position, navigation and timing, and resilient networks that will enable future maneuver formations to execute semi-independent operations while conducting cross-domain maneuver against a peer adversary.
"The future operational environment will be increasingly lethal, competitive, complex, and dynamic -- characterized by a high potential for instability and the increased likelihood of close combat in dense urban and congested terrain," Sponsler added. "Our potential adversaries have studied the American way of war and our preference for engaging at extended ranges with greater accuracy. Accordingly, they are developing, and will employ, close combat platforms and weapon systems capable of engaging U.S. formations at equal or greater ranges and with direct fire accuracy equal to our own, coupled with accurate and massive artillery and rocket firepower."
The challenge for the NGCV CFT is to create the requirement that will keep with the junction of instability and disruptive technology that will erode the Army's post-Cold War comparative advantage.
"The end state for the Army is a generation of vehicles that are not only more lethal and survivable than current combat platforms but much smaller, lighter, and more fuel efficient," said Coffman. "The use of critical enabling and potentially disruptive technologies that are identified, developed, and integrated into operationally viable platform subsystems will enable the Army to provide Soldiers the best possible capability for the future."
Published October 2018
Rate this article