New composite materials for transmission components reduce friction and wear
The material developers at Freudenberg Sealing Technologies have developed PEEK compounds that are precisely tailored to their applications. In one real-world example, gear seals and thrust washers in a vehicle transmission are characterized by lower wear, lower friction, and lower temperature development.
Read the full article.
---
How to store epoxy adhesives properly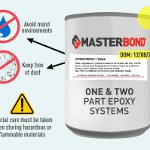 Check out this tech tip by Master Bond's experts on the proper techniques and methods for storing epoxy adhesive systems. Learn some of the specific requirements for one-component, two-component, and premixed and frozen systems in order to maximize shelf life and optimize performance.
Read the Master Bond tips.
---
Stratasys introduces 3X-faster industrial-grade FDM 3D printer for office
The new F120 Fused Deposition Modeling (FDM) machine from Stratasys brings industrial 3D printing to the masses, featuring simple controls, remote self-monitoring, exclusive 3D-printing hardware, and extremely high levels of reliability and repeatability. The F120 makes it simple even for the novice to get started.
Read the full article.
---
Metal injection molding limits secondary operations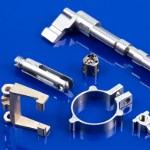 Smith Metal Products specializes in metal injection molding (MIM) of soft metal alloys and an array of other metals for small electronic and electrical components. Ideal for the fast-changing needs of the telecom and electronic markets, MIM uses the latest tech built around an automated production process. Parts begin when metal powder is suspended in a binder or feed stock that is then injection molded into a tool. Then the part goes through a debinding and sintering process to form a full, dense metal part. The resulting parts are very precise, net-shaped, and can be produced faster than machining -- and usually with no secondary operations. Parts most suitable include those made from a full range of alloy materials, including soft metal, stainless steels, and Titanium.
Learn more.
---
Resins: Alkali stress crack resistance for automotive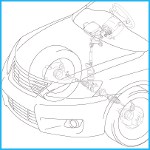 The Polyplastics Group recently introduced a new polybutylene terephthalate (PBT) resin that delivers excellent alkali stress crack resistance for a range of automotive applications. DURANEX 532AR also exhibits outstanding hydrolysis, heat shock resistance, and electrical performance for components in the chassis and engine compartment. This material has successfully reduced the risk of cracking in molded articles by preventing alkali (often formed by rust on metal parts) from penetrating the inside of the resin, thus imparting toughness that helps generate less stress. Ideal for use in parts (like electrical components and sensors) installed in the chassis section and lower areas of vehicles.
Learn more.
---
Solvay develops sustainable Halar ECTFE anti-corrosion coating system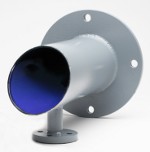 Solvay's new waterborne Halar ECTFE coating system broadens metal corrosion-prevention applications for the chemical processing industry. The coating system is comprised of a high-adhesion primer and topcoat and is easily applied using standard liquid spray equipment. Solvay's Halar ECTFE powder coatings have been used for corrosion prevention for over 40 years for equipment in a range of industries including acids, mining, pulp and paper, pharmaceutical, food and beverage, and semiconductor, among others. The new waterborne Halar ECTFE liquid coating tech expands the range of end-use applications to those that are difficult or impossible to powder coat. This includes complex shapes, uneven surfaces, oversized vessels, pipe interiors, and tanks and containers. Moreover, it provides engineers an alternative protective metal coating option to corrosion-resistant alloys (CRAs).
Learn more.
---
Xometry receives ISO 9001:2015 and AS9100D certifications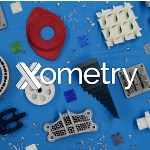 Xometry, the world's largest digital manufacturing marketplace, recently announced that it has received ISO 9001:2015 and AS9100D certifications. These certifications are among the industry's most rigorous and reflect the company's commitment to quality. ISO 9001 is the world's most widely recognized quality management standard and helps organizations to meet the expectations and needs of their customers. The AS9100 standard goes beyond the requirements of ISO 9001 to meet the rigorous demands of the aerospace and defense industries.
Learn more.
---
Victrex and Bond pioneer 3D printing for PAEK and PEEK parts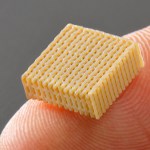 To help customers with an accelerated route to market for 3D-printed PAEK and PEEK parts, UK-based Victrex has secured a multi-million-euro investment in Dutch 3D-printing company Bond High Performance 3D Technology. What's significant is that Bond's technology is capable of printing complex, functional parts made of PAEK/PEEK with excellent mechanical properties, including in the z-direction. This enables the additive manufacturing of high-strength, isotropic parts with properties comparable to conventional molded or machined PEEK parts.
Read the full article.
---
Helpful tips for molding PEEK polymer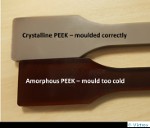 Are you a first-time molder of PEEK? Or maybe you've tried molding it and have run into problems? This article from Victrex presents five important considerations in the injection molding process that can help you avoid the need for troubleshooting when molding PEEK polymer. Following this advice can also help you optimize the full potential of this high-performance material.
Read the Victrex tips article.
---
Top Product: Allite Super Magnesium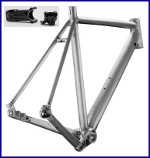 Weighing 33 percent less than aluminum, while also being stiffer and stronger pound for pound, the new Allite Super Magnesium alloy has shown its mettle in classified defense and aerospace applications. Now it's available for wider use. This material is less expensive than carbon fiber and has the lowest carbon footprint of any structural material throughout the value chain. Industry applications include home improvement, sporting goods, aerospace, automotive, biking, and beyond. Three alloy variants available to suit welding, forming/forging, or casting. These alloys feature excellent shock-absorption properties, good electromagnetic shielding performance, good heat dissipation, and recyclability. Allite is based in Dayton, OH.
Learn more.
---
Replace metals with hard materials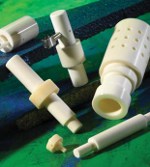 The use of sapphire, ceramics, and other hard materials has significant advantages over metal, depending on the application. The materials machined at Insaco are harder and stronger in compression than most metals. They can be electrically or thermally insulating or conducting, and in the case of sapphire, can be polished optically clear to a surface finish less than 1 micro inch. This allows for selecting a material based on the most important material property required and allows for versatility in selecting the material that makes the most sense. When a low-cost part must be frequently replaced because of a harsh environment, looking to hard materials may be the key to lowering overall cost. Learn more about metal replacement materials in this informative Insaco article.
Read the full article.
---
Desktop Metal launches 316L stainless steel for 3D printing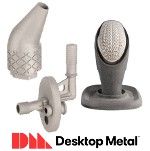 Desktop Metal, a 3D-printer maker, has just announced the launch of 316L stainless steel for the company's Studio System, the world's first and only office-friendly metal 3D-printing system. This machine is great for prototyping and low-volume production. A fully austenitic steel known for its corrosion resistance and excellent mechanical properties at extreme temperatures, 316L is well suited for applications in the most demanding industrial environments, including salt water in marine applications, caustic cleaners found in food processing environments, and chemicals in pharmaceutical manufacturing.
Learn more.
---
Selecting the best option for coloring plastics products

Designers of plastic products know the importance of choosing a dynamic color in order for a product to stand out from the competition. Not surprisingly, many are not as familiar with the fundamentals of color matching in plastic and the challenges certain resins can pose. Unfortunately, often this isn't discovered until deep into the product development cycle and after considerable time and money are invested in the project.
Read the full article.
---
Photo etching thin titanium components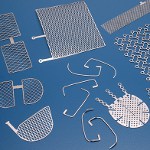 Tech-Etch specializes in the photo chemical etching of titanium. Because of its low weight, strength, and corrosion resistance, titanium is used in everything from jet engines to eyeglass frames. And because titanium is inert and completely biocompatible, it is also used in many medical implantation applications, as well as anode and cathode battery current collectors and telemetry antennas found in implanted medical devices.
Get the Tech-Etch Precision Engineered Parts capabilities brochure (no registration required).
---
Cool Tools: World's darkest spray paint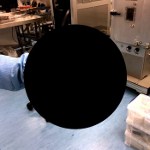 A whole range of products can now take advantage of the world's blackest coating, Vantablack, thanks to the development of a new spray version called Vantablack S-VIS. It is easily applied at large scale to virtually any surface. Vantablack's carbon nanotube matrix structure absorbs virtually all (99.8 percent) incident light, enabling precision optical systems to be optimized. The material's developer, UK-based Surrey NanoSystems, has mimicked the performance of its original Vantablack with this new version that can be sprayed onto objects, rather than deposited using a chemical vapor deposition (CVD) process.
Click here to learn more.
---
Stanford scientists advance new way to store wind and solar electricity on a large scale, affordably, and at room temp
A new combination of materials developed by Stanford researchers may aid in developing a rechargeable battery able to store the large amounts of renewable power created through wind or solar sources. With further development, the new technology could deliver energy to the electric grid quickly, cost effectively, and at normal ambient temperatures.
The technology -- a type of battery known as a flow battery -- has long been considered as a likely candidate for storing intermittent renewable energy. However, until now the kinds of liquids that could produce the electrical current have either been limited by the amount of energy they could deliver or have required extremely high temperatures or used very toxic or expensive chemicals.
Stanford assistant professor of materials science and engineering William Chueh, along with his PhD student Antonio Baclig and Jason Rugolo, now a technology prospector at Alphabet's research subsidiary X Development, decided to try sodium and potassium, which when mixed form a liquid metal at room temperature, as the fluid for the electron donor -- or negative -- side of the battery. Theoretically, this liquid metal has at least 10 times the available energy per gram as other candidates for the negative-side fluid of a flow battery.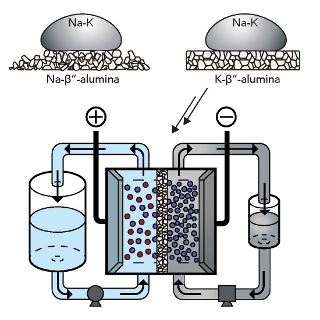 Sodium-potassium alloy is a room-temperature liquid metal that could unlock a high-voltage flow battery. [Image credit: Antonio Baclig]
"We still have a lot of work to do," said Baclig, "but this is a new type of flow battery that could affordably enable much higher use of solar and wind power using Earth-abundant materials." The group published their work in the July 18 issue of Joule.
Separating sides
In order to use the liquid metal negative end of the battery, the group found a suitable ceramic membrane made of potassium and aluminum oxide to keep the negative and positive materials separate while allowing current to flow.
The two advances together more than doubled the maximum voltage of conventional flow batteries, and the prototype remained stable for thousands of hours of operation. This higher voltage means the battery can store more energy for its size, which also brings down the cost of producing the battery.
"A new battery technology has so many different performance metrics to meet: cost, efficiency, size, lifetime, safety, etc.," said Baclig. "We think this sort of technology has the possibility, with more work, to meet them all, which is why we are excited about it."
Improvements ahead
The team of Stanford PhD students, which in addition to Baclig includes Geoff McConohy and Andrey Poletayev, found that the ceramic membrane very selectively prevents sodium from migrating to the positive side of the cell -- critical if the membrane is going to be successful. However, this type of membrane is most effective at temperatures higher than 200 deg C (392 F). In pursuit of a room-temperature battery, the group experimented with a thinner membrane. This boosted the device's power output and showed that refining the membrane's design is a promising path.
They also experimented with four different liquids for the positive side of the battery. The water-based liquids quickly degraded the membrane, but they think a non-water-based option will improve the battery's performance.
This project was funded by Stanford's TomKat Center for Sustainable Energy, the Anthropocene Institute, the State Grid Corporation of China through Stanford's Energy 3.0 corporate affiliate program, the National Research Foundation of Korea, the U.S. National Science Foundation, and Stanford Graduate Fellowships.
Source: Stanford University
Published August 2018
Rate this article