Single-cylinder engines for combustion research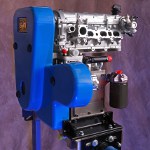 Southwest Research Institute (SwRI) has designed and manufactured two advanced single-cylinder engines for combustion research and friction analysis, as well as alternative fuel, wear, optical, crank offset, and bore-to-stroke relationship studies. The engines, one for light- and medium-duty applications and one for heavy-duty applications, can accommodate either multi-cylinder or single-cylinder heads through a custom cylinder barrel and head support shelf. They include several unique patent-pending innovations, including mechanisms that adjust compression ratios and crankshaft offsets without the need for disassembling the engine. Optical access, dynamic cam phasing, secondary balancers, and floating liner devices can be added to the standard configurations. Specs available in online "Single-Cylinder Research Engine" flyer.
Click here to learn more.
---
Hybrid gantry stage provides precision XY/XYZ motion with linear motors, air bearings, and ball bearings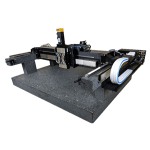 PI's new A-341 hybrid gantry XY/XYZ positioning stage provides the framework for controlled precise overhead motion that is often sought after for 3D printing, assembly, pick-and-place, alignment, inspection, and industrial automation applications. The A-341 HGS hybrid gantry is designed to combine maximum throughput with smooth and highly accurate motion in a compact envelope. It features a unique hybrid bearing design. The cross axis utilizes a frictionless air bearing guiding system, which allows for excellent velocity control, repeatability, straightness, and cleanliness. The lower dual-motor axis uses precision mechanical linear bearings for rigidity and reduced size. This combo offers an overhead gantry motion platform optimized for step and scan applications in the smallest possible form factor.
Learn more.
---
Micro-brakes for precise motion control applications
The ultra-compact 112 Model Electromag-netic Micro-Brakes from Miki Pulley ensure fast response in high-torque, demanding applications. The simple design features a stator with integrated mounting flange, proprietary composite friction liner, and armature complete with ring plate spring and hub. These brakes halt rotation mechanically by utilizing an electromagnetic field to create mechanical friction. With fast response, the brake's armature engages the stator when the coil is energized. A constant-force plate spring transfers torque to the rotating brake body, halting all motion.
Learn more.
---
Electric high-force linear actuator choices: Ball vs. roller screw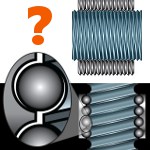 Many applications require high-force linear actuators -- from moving equipment in a foundry to powering a press in metal forming to guiding heavy logs in a sawmill. Whatever the application, a machine designer is faced with a choice: whether to specify a ball or roller screw in the electric high-force linear actuator. Learn how to make the best decision for your application.
Read the Tolomatic blog.
---
Using SmartMotor data to diagnose linear actuator performance problems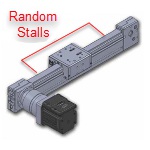 Effective troubleshooting of a motion control system problem can be a daunting and time-consuming process, even for seasoned automation professionals. However, the Moog Animatics SmartMotor fully integrated servo, with built-in controller and firmware, is constantly monitoring a variety of operating parameters. This case study investigates how that data can be used to quickly and effectively troubleshoot and resolve a motion control system problem.
Read the Moog Animatics article.
---
Advantages of electroformed metal bellows

Servometer metal bellows manufactured using our patented electro-deposition process create flexibility, protection, motion, and balance for systems requiring precise, repeatable results. This exclusive manufacturing technology produces electroformed bellows that offer unique characteristics such as high-strength but lightweight construction and custom engineered geometries. Learn more by viewing our "Electroforming Basics of Miniature and Specialized Components" white paper.
Read the white paper (no registration required).
---
Top 5 challenges of motion control design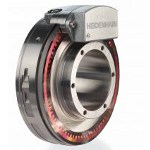 As motion control solutions -- from angle encoders to direct drive motors -- become even more ubiquitous in industrial situations, engineers face evolving demands and opportunities. From lowering the cost of advanced technologies to improving functional safety in automated environments, here are the top five challenges and opportunities in today's motion control design industry as seen by engineers from HEIDENHAIN.
Read the full article.
---
Two-way traction drives reduce motor torque ripple
Rolling Motion Industries (RMI) has released two new, highly efficient two-way gearless traction drives. The MAR-17-2-2.1 and MAR-23-2-2.1 permanently lubricated drives have only six moving parts and typically last three times longer than conventional gearboxes. The drives have demonstrated up to an 84 percent reduction in motor torque ripple. The MAR17-2-2.1 Traction Drive is designed for speeds to 3,600 rpm with 10 to 20 in./lb of torque, and the MAR-23-2-2.1 Traction Drive is rated for 3,600 rpm with 20 to 30 in./lb of torque.
Learn more.
---
High-precision multi-axis motion with hexapod 6-axis systems -- New 130-pg PI catalog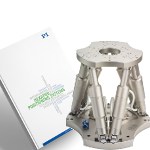 Multi-axis motion and positioning systems are often used for precision automation and alignment applications in fields including optics, photonics, aerospace, medical engineering, and laser technology. Hexapod parallel-kinematic motion and positioning systems provide a novel approach to multi-axis motion, combining precision and compactness with versatility. PI's new 130-page catalog provides background information and features a variety of hexapod (Stewart-Platform) motion and positioning systems with 6 degrees of freedom and high resolution and repeatability in the sub-micrometer and even nanometer range.
Get the new catalog today (no registration required).
---
World's most compact 3,000-W integrated servo motor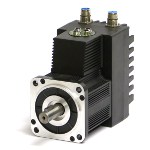 JVL's newest addition to its motor portfolio is a complete, high-capacity MAC motor with a rating of 3,000 W. MAC motors are complete servo systems that include a high-dynamic AC servo motor, hall sensors, encoder, power supply, driver, and positioning controller and Nano-PLC, as well as options for incorporating various control modules such as Bluetooth, WLAN, ZigBee, EtherCAT, EtherNet/IP, CANopen, DeviceNet, Profibus, Profinet, Nano PLC, and more. With a length of only 311.8 mm and a torque of 9.55/28.6 Nm at 3,000 rpm, this MAC motor matches the size of traditional servo motors without built-in controllers. Many more features.
Learn more.
---
Smart gripper has fingertip sensors that see and feel objects
You can automate high-precision assembly tasks with the OnRobot RG2-FT smart gripper. The built-in 6-axis F/T sensors at the fingertips provide extremely accurate gripping for better production quality. This gripper is so smart it detects the risk of slipping before it happens! The Danish company OnRobot has just opened its U.S. headquarters in Dallas. The company is a global leader in end-of-arm tooling for collaborative robots and also provides hardware and software used with collaborative robots from a variety of robot manufacturers such as Universal Robots, KUKA, FANUC, and Yaskawa.
Learn more.
---
SmartMotor can handle extreme low temps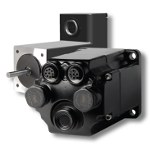 Moog Animatics has released its new Low Temperature Range (LTR) SmartMotor in two standard NEMA frame sizes: model SM17205M-LTR (the LTR-17) and model SM23165M-LTR (the LTR-23). Both motors have been meticulously engineered for robust and reliable operation in extremely frigid environments and at high altitudes. To achieve this, onboard internal heaters ensure that the motors can start up in temperatures below -40 degrees C. Other design changes allow these motors to withstand random vibrations up to 6G 10-2000 Hz, and standard IP sealing protects the motors from condensation.
Learn more.
---
Small DC motors for spectrophotometry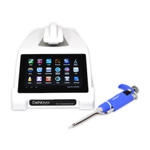 The DeNovix team needed a motion solution for their spectrophoto-meter application which called for intermittent short, quick motions with micron-level accuracy. After research and testing, they chose a FAULHABER small DC motor configured with a MICROMO encoder and an all-plastic planetary gearhead to successfully bring their product to market.
Read the full article.
---
100 million random moves: New lifetime spec for rotary micro stage with integral controller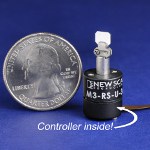 New Scale Technologies has significantly increased the lifetime specification for its M3-RS-U Rotary Smart Stage, a precision rotary micro stage with embedded controller. The new specification of 100 million random positions underscores the utility of these compact, all-in-one motion modules for integrating embedded motion inside in medical, commercial, and industrial instruments. The increased lifetime spec makes the selection decision even easier for product designers who need to embed motion in their portable and hand-held systems.
Learn more.
---
Electric extreme-force linear actuators beat hydraulics in metal casting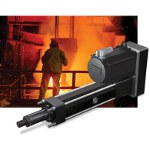 Metal casting is precise work conducted in a high-temperature environment. Unmolding a workpiece requires both force and control. It's a task often left to hydraulic cylinders, but their high-force capabilities come with significant drawbacks, like inadequate control and messy leaks. New, electric extreme-force linear actuators offer precision and clean operation.
Read the Tolomatic blog.
---
All-new Ford Police Interceptor Utility Pursuit-Rated Hybrid offers improved performance, lower gas costs
Ford recently gave a sneak peek of the all-new Police Interceptor Utility, the industry's first pursuit-rated hybrid SUV.
The all-new hybrid is a response to calls from law enforcement agencies for improved performance with lower operating costs. Its hybrid batteries are specially placed inside the vehicle so they do not compromise passenger or cargo space.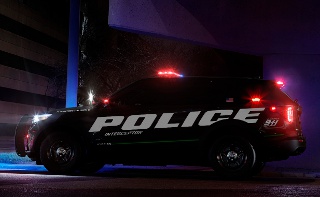 The all-new Police Interceptor Utility also reflects Ford's plan to offer hybrid, plug-in hybrid, or both versions for every new utility in North America.
"We're committed to electrifying vehicles for all customers, including law enforcement who need the high performance and low operating costs that Ford's next-generation hybrids will excel at providing," said Hau Thai-Tang, executive vice president of Product Development and Purchasing at Ford. "Standard all-wheel drive is important, because crooks don't stop when it rains."
While fuel economy certification isn't complete, the Police Interceptor Utility hybrid is expected to have a projected EPA-estimated combined label of at least 24 mpg -- an approximately 40 percent improvement over the current 3.7-liter V6.
Anticipated fuel economy gains, combined with expected fuel savings from reduced engine idling time, are expected to help save law-enforcement customers an estimated $3,200 per vehicle in yearly fuel bills versus the current Police Interceptor Utility.
If you applied these savings to every Ford Police Interceptor Utility sold in 2017, it would equate to more than $126 million at $2.93 a gallon, or more than 43 million gallons of fuel.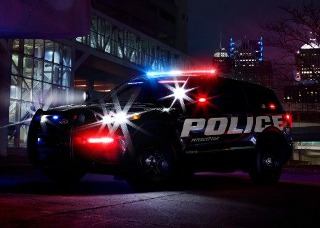 Sales of Ford Police Interceptor Utility rose 5 percent in 2018, building on five straight years of sales growth and capturing 65 percent of the total U.S. police vehicle market.
The all-new Ford Police Interceptor Utility hybrid is projected to accelerate faster, achieve a higher top speed, and have at least 40 percent better fuel economy than the previous V6-powered model, helping catch suspected lawbreakers and reduce costs.
The new hybrid-powered Police Interceptor Utility also reduces engine idling time to save fuel when the vehicle is stationary. They hybrid can power demanding electrical loads from lights, computers, radios, and other equipment using its lithium-ion hybrid battery, allowing the gasoline engine to shut off and intermittently run to charge the battery.
The Police Interceptor Utility hybrid is calibrated for law enforcement's unique duty cycle. The utility automatically switches to maximum performance -- with the engine and battery working at peak acceleration levels -- when needed.
In addition to improved performance and no tradeoffs in utility, cargo, and passenger space, the Police Interceptor Utility features exclusive 75-mph rear impact protection for safety.
Technology upgrades
The new Police Interceptor Utility also offers the following features:
Standard Ford modem and two-year complimentary Ford Telematics service -- a powerful, simple-to-use tool that provides vehicle data regarding fuel use, CO2 emissions reduction, and vehicle health;
Available all-new Police Perimeter Alert enhances previous Surveillance Mode by using the vehicle's Blind Spot Information System that can monitor approximately 270 degrees of movement outside the vehicle and analyze motion to determine potentially threatening behavior. It features a visual display in the instrument cluster that shows moving objects, the motion trail, and threat level. When suspicious behavior is detected, the vehicle automatically sounds a chime, rolls up the windows, and locks the doors;
Available Rear Camera on Demand that allows officers to see what's happening behind the vehicle; and
Available Class III trailer tow package that enables Police Interceptor Utility to tow up to 5,000 lb.
"With Ford Telematics, we're helping our police customers unlock the data from their vehicles to provide them with more effective ways to manage their fleets and improve operations," said Stephen Tyler, Ford Police Brand Marketing Manager.
The all-new Ford Police Interceptor hybrid will be built at Ford Chicago Assembly plant and up-fitted at Ford's Chicago Modification Center. It goes on sale next summer.
Source: Ford Motor Co.
Published July 2018
Rate this article