New Modular Mounting Systems from Ruland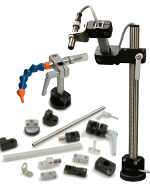 Ruland Manufacturing now supplies a large selection of modular mounting components that designers can combine to make complete systems for positioning sensors, scanners, reflectors, cameras, coolant pipes, air nozzles and more. The diversity of component sizes and materials allows them to be used in many different industrial, food processing, and packaging environments. Parts that make up modular mounting systems include mounting brackets, bracket clamps, tubes, rods, tube end caps, mini-clamp tube connectors, swivel clamp tube connectors, mounting bases, portable magnet bases, clamping lever kits, and adjustable spring joints. The wide range of modular mounting components enables designers to customize systems to whatever the application requires.
Learn more.
---
Great Resources: Unit Conversion Tool

Convert popular spring units such as force or retaining ring thrust capacities into metric units with Smalley's engineering tools. Convert units such as mass and weight, angular measurements, velocities, temperatures, pressures and densities, and more.
Click here to learn more. You should bookmark this one.
---
Innovative rod seals enhance hydraulic and electromechanical aviation actuator performance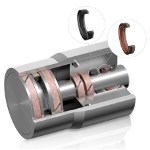 Rod seals for cylinders and actuators seal the applied system pressure toward the atmospheric side. They perform a critical function in preventing external leakage that may contaminate the immediate environment. The rod seals LB and LS from Parker Hannifin have been specially developed for the safety-critical applications in aviation and offer high reliability and wear resistance due to their seal geometry and material selection.
Read this informative Parker blog.
---
Right-sizing valve manifolds linked to smart machine design
Valves are generally sized by cylinder bore, actuation speed, and required pressure. In the past, the entire valve manifold would be sized based on the largest force/speed requirements of the pneumatic system, or by splitting between two manifolds (low and high pressure/flow). However, this methodology results in waste, both in terms of compressed air and the expense and size of the manifold, not to mention the labor needed to install two manifolds.
Read this informative Parker Hannifin blog.
---
Two-component adhesives revolutionized with light fixation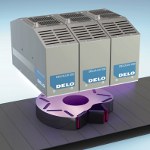 DELO has developed light fixation two-component epoxy resins that provide unprecedented process speed -- only 5 sec irradiation time! Thanks to the hybrid chemistry of DELO-DUOPOX DB8989, users will realize faster, less complex production processes and simplified logistics. Reliable final curing, including shadowed areas, is done the same way as regular two-component products, either at room temperature or at a faster speed by using heat curing at 80 C for 60 min. The adhesive is able to achieve a tensile shear strength of 28 MPa on aluminum. Applications include structural bonding of rare earth magnets in electric motors. It is also suitable for opto-electronic applications in cameras for automated driving due to low outgassing and shrinkage.
Learn more.
---
How to store epoxy adhesives properly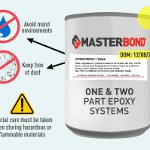 Check out this tech tip by Master Bond's experts on the proper techniques and methods for storing epoxy adhesive systems. Learn some of the specific requirements for one-component, two-component, and premixed and frozen systems in order to maximize shelf life and optimize performance.
Read the Master Bond tips.
---
Stratasys introduces 3X-faster industrial-grade FDM 3D printer for office
The new F120 Fused Deposition Modeling (FDM) machine from Stratasys brings industrial 3D printing to the masses, featuring simple controls, remote self-monitoring, exclusive 3D-printing hardware, and extremely high levels of reliability and repeatability. The F120 makes it simple even for the novice to get started.
Read the full article.
---
Mike Likes: Small diameter retaining rings and wave springs from Smalley

From medical devices to electronics, the world around us is getting smaller. "How small can you go?" This is a question a Smalley engineer hears all the time ... but a better question is how small do you need? As The Engineer's Choice™ for Wave Springs and Spirolox® Retaining Rings, Smalley has the answer! Smalley's manufacturing capabilities now allow them to design and manufacture Wave Springs and Retaining Rings down to 0.165", 4 mm diameters!
Learn more.
---
Optimize mechanical misalignments, get hidden benefits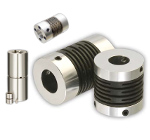 C-Flex Couplings combine the best qualities of disc, beam, and bellows couplings in a unique and economical new design. Made to couple two rotating shafts together, these couplings can accommodate large misalignments while transmitting high-torque loads with zero backlash. Benefits include lower energy usage and less-frequent bearing failure, since less stress is placed upon bearings. Constructed using high-strength hardened stainless steel or glass impregnated polyamide flexures, these couplings require no maintenance and provide years of trouble-free life, even in contaminated environments. Flexible Pivot Bearings and Super Plastic Torsional Damping Couplings also available.
Click here to learn more.
Watch C-Flex Couplings in action handling misalignments.
---
Metal injection molding limits secondary operations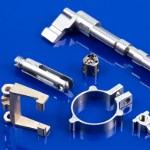 Smith Metal Products specializes in metal injection molding (MIM) of soft metal alloys and an array of other metals for small electronic and electrical components. Ideal for the fast-changing needs of the telecom and electronic markets, MIM uses the latest tech built around an automated production process. Parts begin when metal powder is suspended in a binder or feed stock that is then injection molded into a tool. Then the part goes through a debinding and sintering process to form a full, dense metal part. The resulting parts are very precise, net-shaped, and can be produced faster than machining -- and usually with no secondary operations. Parts most suitable include those made from a full range of alloy materials, including soft metal, stainless steels, and Titanium.
Learn more.
---
25% more speed: Proven high-speed machining unit gets even faster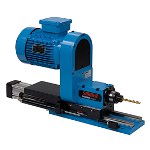 Specifically for metals with high cutting speed rates or small-diameter hole-drilling applications, the SUHNER SPINDLEmaster has been proven in thousands of installations. Now the BEX15 unit provides new speed options -- reliably up to the maximum speed limit. With an increase of 25 percent up to a permissible maximum spindle speed of 23,000 rpm, operations requiring higher spindle speeds can be accomplished more easily. This improvement is the result of a complete redesign of drive and spindle bearing components.
Learn more.
---
New lead screw configurator allows for quick design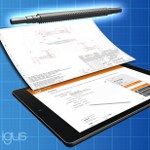 igus has developed a new lead screw configurator that allows customers to design their own lead screw and associated drawing in minutes without in-depth technical knowledge and CAD software. The new tool even directly checks the plausibility of the configuration. Trapezoidal, high helix, or metric thread lead screws in combination with nuts made of iglide high-performance polymers ensure lubrication-free adjustment for long-lasting and smooth-running applications. The company runs its North American operations out of Providence, RI.
Learn more.
---
Compact spiral elevator opens up conveying possibilities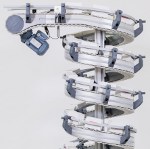 FlexLink AB has upgraded its compact spiral elevator even further with in and out feeds. With a total of six configurations, this solution increases your possibilities and fits different production line layouts even better. The spiral gives you increased access to the production floor, offering a 40 percent smaller footprint compared to the most common solutions on the market -- and the possibility to transport goods vertically, bridging the differences of height. The spiral can be installed in a few hours and ensures smooth running, low noise, and long service life.
Learn more.
---
Water park's 5D movies require special pneumatics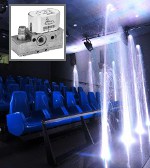 Can you imagine going to the movies in a bikini or swim trunks? You can really do it -- you don't have to dream it. A new form of movie experience at an Abu Dhabi water park involves the audience sitting in special moving seats with various integrated effects taking place around them and on them, including real floods that fill up the theater. Emerson's AVENTICS pneumatic components play a key role in making the magic happen.
Read the full article.
---
8 ways to improve your sheet metal parts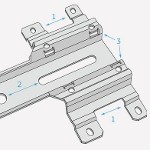 All sheet metal parts start out flat. And no matter how convoluted or complex their final shapes may be, the wall thickness of those parts must be uniform throughout. Engineers from Protolabs share their eight quick sheet metal design tips, focusing on material and finishing options along with design elements like bends, reliefs, holes, and slots when developing your metal components. Really useful info.
Read the full article.
---
Stanford develops an experimental process to rinse heavy metals from toxic soils
Poisonous heavy metals contaminating thousands of sites nationwide threaten to enter the food chain, and there's been no easy way to remove them. An experimental chemical bath and electrochemical filter could now extract heavy metals from the soil and leave fields safe.
By Tom Abate, Stanford University
When poisonous heavy metals like lead and cadmium escape from factories or mines, they can pollute the nearby soil. With no easy ways to remove these contaminants, fields must be cordoned off to prevent these toxins from entering the food chain, where they threaten human and animal health.
According to the Environmental Protection Agency, heavy metals have been found at thousands of locations nationwide. While some have been cleaned up through a combination of federal, state, and private efforts, the need remains for new technologies to address heavy metal contamination.
Now a research team led by Stanford materials scientist Yi Cui has invented a way to wash heavy metals from contaminated soils using a chemical process that's a bit like brewing coffee.
As they describe June 4 in Nature Communications, the researchers started by rinsing contaminated soil with a mixture of water and a chemical that attracts heavy metals. When that mixture percolates through the soil, the chemical pulls heavy metals loose. The team members then collected this toxic brew and ran it through an electrochemical filter that captured the heavy metals out of the water. In this way they cleansed the soil of heavy metals and recycled the water and chemical mixture to percolate through more contaminated ground.
"This is a new approach to soil cleanup," said Cui, who is a professor of materials science and engineering and photon science. "Our next step is a pilot test to make sure that what works in the lab is practical in the field, and to figure out how much this process will cost."
So far, his team has cleansed soils contaminated with lead and cadmium, two prevalent and dangerous toxins, as well as with copper, which is only dangerous in high concentrations. Cui believes this process of chemical cleansing and electrochemical filtering will work with other dangerous heavy metals like mercury and chromium, but further lab experiments are needed to demonstrate that.
No more sacrificial plants
Cui said the project began two years ago when he and graduate student Jinwei Xu brainstormed about how to solve the basic problem: Heavy metals bind to the soil and become virtually inextricable. Today, Cui said, cleanup may involve digging up contaminated soils and sequestering them somewhere. Agricultural researchers have also developed phytoremediation techniques -- growing sacrificial plants in contaminated soil to absorb heavy metals, then harvesting these crops and taking them to an extraction and disposal facility. But phytoremediation can take many years of repeated harvests.
Seeking a quick, cost-effective way to extract heavy metals from contaminated fields, the researchers tried washing toxic soil samples with plain water. They soon realized that plain water couldn't break the chemical bond between the heavy metals and the soil. They needed some additive to pry the contaminants loose. They found the answer in a common chemical known by its initials: EDTA.
In retrospect, EDTA was the obvious choice because this same chemical is used to treat patients poisoned with lead or mercury. Negatively charged EDTA bonds so strongly to positively charged heavy metal particles that it pulls the lead or mercury from the patient's tissues. The researchers reasoned that, when dissolved in water, EDTA's negative hooks would rip heavy metals loose from soils. Experiments bore this out. When EDTA-treated water percolated through contaminated soil, it carried the heavy metals away.
But the team's job was only half done. The soil was clean, but the treated water was still toxic. They needed a way to separate the EDTA from the heavy metals in the rinse water and capture those toxins once and for all.
Isolating heavy metals
The scientists knew that EDTA remained strongly negative even after it captured a positively charged metal particle. So, the researchers built a sieve with the electrical and chemical properties to pull the negatively charged EDTA and positively charged heavy metals apart. The result was isolated heavy metals and a mixture of water and EDTA ready to purify more soil.
In addition to lead and cadmium, the researchers tested the process on copper, which is only dangerous in high concentrations. Next Cui would like to run the experiment on other heavy metals, like mercury, which are so toxic they require special handling to protect the researchers. But he thinks the chemistry is so sound that he is confident of success in the lab. The bigger question is whether the process can be scaled up to treat tons of contaminated soil. The researchers have sought to patent the process through the Stanford Office of Technology Licensing and would like to find an opportunity to run a pilot project in a contaminated field.
"We really have no good remediation technology for heavy metals," Cui said. "If this proves practical on a large scale, it will be a significant advance."
Published June 2019
Rate this article