New Hot Tap Digital Flowmeters simplify installation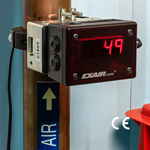 EXAIR's new Hot Tap Digital Flowmeters allow installation when compressed air piping is under pressure. By eliminating the need to isolate and remove pressure from the pipe, these compressed air flowmeters reduce installation time while maintaining safety. Hot Tap Digital Flowmeters incorporate two valves that the measuring probes pass through. A sound muffler that also collects chips from the drilling process eliminates installation debris from entering the airstream and minimizes noise exposure. Measuring compressed air is the first step toward identifying high compressed air use areas, compressed air leaks and optimizing air use.
Learn more.
---
Just out! Most powerful Raspberry Pi ever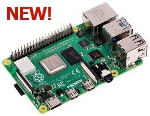 The new Raspberry Pi 4 Model B Computer is the most powerful Raspberry Pi model ever. It offers significant enhancements in processor speed, multimedia performance, memory, and connectivity that will make it attractive to general desktop computer users, hobbyist and makers, and professional developers working with compute-intensive embedded applications such as computer vision and Artificial Intelligence (AI). Available in 1-GB, 2-GB, and 4-GB models.
Read the full article.
---
Angle sensors retain position -- even without power!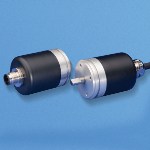 The RSB 3600 Series of absolute single-turn angle sensors from Novotechnik U.S. are EGMR (enhanced giant magnetic resistance) devices that retain their angular position even when power is removed. The sensors retain that angle information for years without power, so there is no need for batteries. Operating speed is up to 12,000 RPM. These non-contact sensors feature a galvanized steel housing and stainless steel shaft with up to 100 N working shaft load for the HD version. They are sealed up to IP 69K, depending on version. They count to 16 turns, angular position 0 to 360 deg. MTTF of more than 105 years.
Learn more.
---
Overvoltage protection for motors, white goods, more
The RV from Stackpole is a radial leaded metal oxide varistor available in a wide range of disk sizes (5 mm to 20 mm) and working voltages (from 14 VDC to 1,465 VDC) designed for general-purpose overvoltage protection. Peak current ratings up to 18,000 amps. Applications include low-voltage board-level circuitry, data and voice communications, network equipment, distribution panels, AC line protection for white goods, entertainment electronics, lighting ballasts, power supplies, electric motors and motor controls, and surge protection devices.
Learn more.
---
Extreme-force electric actuator for press and punch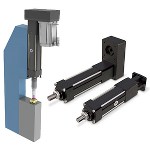 Tolomatic's RSX extreme force electric actuator family has been expanded -- this time with more options capable of replacing hydraulic cylinders. The new RSX096P Press Model is designed for pressing, punching, clinching, joining, and other applications requiring extreme force. This hydraulic-class actuator is capable of forces up to 40,000 lbf (178 kN). It features Tolomatic planetary roller screw technology for long life and consistent performance.
Learn more.
---
New optical joysticks for medical and military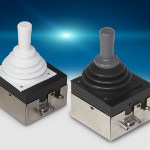 CTI Electronics (an affiliate of Electro Switch Corp.) has launched a new line of optical joystick motion controllers and mouse pointing devices. Made in the USA, LightStick Series controllers exceed medical and military performance standards for electromagnetic and RF disturbance in applications to 200 V/m -- without additional shielding. The LightStick's patented noncontact optical sensor technology ensures highly repeatable operator feedback for the life of the controller -- up to 10 million cycles and a MTBF greater than 10 years of operation.
Learn more.
---
UV-protected and waterproof panel mount indicators
Visual Communi-cations Company (VCC) recently announced the addition of its new PML50 Series Waterproof LED panel mount indicator (PMI). The new semi-dome indicator offers the same great features as the other PMIs in the PML50 family, with the added bonus of UV protection. This PMI has a white diffused lens for optimal side distance viewing and UV-resistant lens for superior performance in outdoor harsh environments -- and it will not discolor or fade. It achieves full brightness in microseconds, even in daylight viewing conditions. Ideal for a range of industries where outdoor status indication is crucial, including maritime, oil, gas, transportation, and industrial.
Learn more.
---
Dual-mode automotive image sensor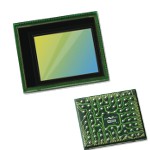 The OV2312 automotive image sensor from OmniVision Technologies enables multiple functions in one camera, reducing the total system cost, space, and power budget for driver state monitoring (DSM) and viewing applications like video conferencing. The ability to capture both RGB and IR images with one global shutter (GS) sensor reduces the number of cameras needed. It provides dual-mode cameras with motion-artifact-free images at high resolutions of 1,600 x 1,300 at 60 fps and 1,280 x 720 at 90 fps. Because this is the smallest 2MP GS sensor in its class, cameras can be placed out of sight from drivers and passengers.
Learn more.
---
High-deflection thermal gap filler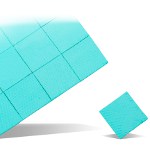 Laird Performance Materials has developed Tflex HD80000, a high-deflection thermal gap filler combining 6 W/mK thermal conductivity with superior pressure versus deflection characteristics. The combination allows minimal stress on sensitive components while also yielding low thermal resistance. As a result, less mechanical and thermal stresses are experienced in devices designed for telecom, information technology, consumer, industrial, aerospace, and military markets. Gap fillers bridge the interface between hot components and a chassis or heat sink assembly to increase the overall heat transfer from the system.
Learn more.
---
Why convert hydraulics to electric high-force linear actuators?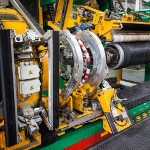 Got a high-force linear motion application? If you do, chances are the first product solution to come to mind is hydraulic cylinders. They're relatively inexpensive (if you already have a hydraulic power unit in place), compact (if the HPU is somewhere else), and power-dense. But what about the disadvantages -- leaks, operation and maintenance costs, and more? It's possible to convert an application from hydraulic to electric linear motion easily, and Tolomatic even gives you step-by-step instructions.
Read the Tolomatic blog. Really useful!
---
Cool heat-sensitive CMOS sensors with thermoelectric modules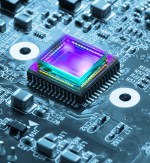 Laird Thermal Systems has expanded its Peltier thermoelectric module product family with the HiTemp ET Series, designed to protect critical electronic devices like CMOS sensors in high-temp applications. Recent advances in CMOS sensor tech have made these sensors practical and effective for use in a wide range of imaging applications found in autonomous systems, machine vision and learning, high-end scientific cameras, and more. HiTemp ET Series thermoelectric modules deliver spot cooling capacity of more than 300 W to ensure optimum CMOS sensor performance. Fifty-three models offer a variety of heat-pumping capacities, geometric form factors, and input voltages.
Learn more.
---
Mini LVDTs offer position feedback for UAVs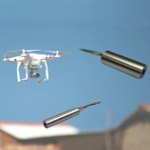 Unmanned drones require a variety of sensors to monitor different critical measurements to control flight and maintain aircraft stability. Miniature Linear Position Sensors from NewTek Sensor Solutions provide reliable position feedback for monitoring the fin/rudder position and rotor angle of unmanned aerial vehicles (UAVs) with quick response times, so drones can make adjustments to accurately control flight.
Learn more.
---
Cobham introduces spacecraft, satellite electronics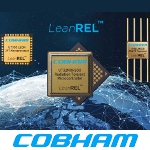 Cobham Advanced Electronic Solutions, a leading provider of electronics technology and services for space and other high-reliability applications, recently released the new LeanREL product family designed to meet the needs of small satellite and non-traditional spacecraft manufacturers. The LeanREL product family, comprised of microprocessors, microcontrollers, as well as memory and interface integrated circuits (ICs), leverages Cobham's 30+ years of radiation-hardened, QML-level reliability, and innovative space systems design expertise and offers an unmatched combination of user benefits.
Find out more.
---
Touch panels require 50 percent less input force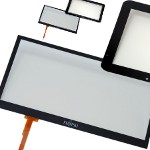 Fujitsu Components America has just released a series of customizable, flush-surface, resistive touch panels with less than half the input force of conventional resistive panels, nearly identical to that of projected capacitive panels. The new series (FID-1300 4-wire and FID-1520 5-wire) offers OEMs a cost-efficient alternative to projected capacitive touch panels with a comparable user experience, while maintaining resistive technology's reliable input capability and unlimited choice of input sources. Target applications include industrial automation and HMI machine control, medical equipment, and vehicle navigation systems.
Learn more.
---
Automatic vision system with max throughput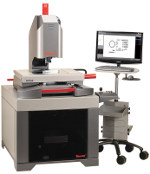 The new AV450 Automatic Vision System from L.S. Starrett Company is a versatile, accurate, fast, and American-made 3-axis vision system that allows users to achieve high throughput in their inspection process cost effectively. This heavy-duty CNC video-based measurement system is ideal for both repetitive, larger part-run applications and routine quality assurance in inspection labs, manufacturing, assembly, and research facilities.
Learn more.
---
Harvard researchers build first laser radio transmitter -- step toward ultra-high-speed Wi-Fi
By Leah Burrows
You've never heard Dean Martin like this.
This recording of Martin's classic "Volare" was transmitted wirelessly via a semiconductor laser -- the first time a laser has been used as a radio frequency transmitter.
In a recent paper published in the Proceedings of the National Academy of Sciences, researchers from the Harvard John A. Paulson School of Engineering and Applied Sciences (SEAS) demonstrated a laser that can emit microwaves wirelessly, modulate them, and receive external radio frequency signals.
"The research opens the door to new types of hybrid electronic-photonic devices and is the first step toward ultra-high-speed Wi-Fi," said Federico Capasso, the Robert L. Wallace Professor of Applied Physics and Vinton Hayes Senior Research Fellow in Electrical Engineering at SEAS and senior author of the study.
This research builds off previous work from the Capasso Lab. In 2017, the researchers discovered that an infrared frequency comb in a quantum cascade laser could be used to generate terahertz frequencies, the submillimeter wavelengths of the electromagnetic spectrum that could move data hundreds of times faster than today's wireless. In 2018, the team found that quantum cascade laser frequency combs could also act as integrated transmitters or receivers to efficiently encode information.
Now, the researchers have figured out a way to extract and transmit wireless signals from laser frequency combs.
Unlike conventional lasers, which emit a single frequency of light, laser frequency combs emit multiple frequencies simultaneously, evenly spaced to resemble the teeth of a comb. In 2018, the researchers discovered that inside the laser, the different frequencies of light beat together to generate microwave radiation. The light inside the cavity of the laser caused electrons to oscillate at microwave frequencies -- which are within the communications spectrum.
"If you want to use this device for Wi-Fi, you need to be able to put useful information in the microwave signals and extract that information from the device," said Marco Piccardo, a postdoctoral fellow at SEAS and first author of the paper.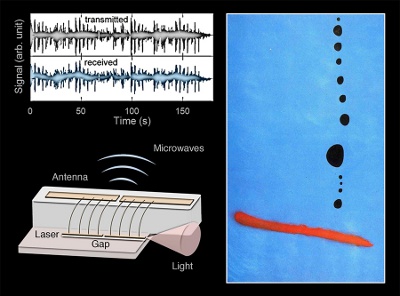 This device uses a frequency comb laser to emit and modulate microwaves wirelessly. The laser uses different frequencies of light beating together to generate microwave radiation. The "beats" emitted from the laser are reminiscent of a painting (right) by Spanish artist Joan Miro' named "Bleu II." The researchers used this phenomenon to send a song wirelessly to a receiver. (Image courtesy: Marco Piccardo/Harvard SEAS).
The first thing the new device needed to transmit microwave signals was an antenna. So, the researchers etched a gap into the top electrode of the device, creating a dipole antenna (like the rabbit ears on the top of an old TV). Next, they modulated the frequency comb to encode information on the microwave radiation created by the beating light of the comb. Then, using the antenna, the microwaves are radiated out from the device, containing the encoded information. The radio signal is received by a horn antenna, filtered and sent to a computer.
The researchers also demonstrated that the laser radio could receive signals. The team was able to remote control the behavior of the laser using microwave signals from another device.
"This all-in-one, integrated device holds great promise for wireless communication," said Piccardo. "While the dream of terahertz wireless communication is still a ways away, this research provides a clear roadmap showing how to get there."
The Harvard Office of Technology Development has protected the intellectual property relating to this project and is exploring commercialization opportunities.
This research was co-authored by Michele Tamagnone, Benedikt Schwarz, Paul Chevalier, Noah A. Rubin, Yongrui Wang, Christine A. Wang, Michael K. Connors, Daniel McNulty, and Alexey Belyanin. It was supported in part by the National Science Foundation.
Source: Harvard John A. Paulson School of Engineering and Applied Sciences (SEAS)
Published May 2019
Rate this article