New composite materials for transmission components reduce friction and wear
The material developers at Freudenberg Sealing Technologies have developed PEEK compounds that are precisely tailored to their applications. In one real-world example, gear seals and thrust washers in a vehicle transmission are characterized by lower wear, lower friction, and lower temperature development.
Read the full article.
---
How to store epoxy adhesives properly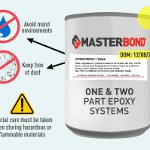 Check out this tech tip by Master Bond's experts on the proper techniques and methods for storing epoxy adhesive systems. Learn some of the specific requirements for one-component, two-component, and premixed and frozen systems in order to maximize shelf life and optimize performance.
Read the Master Bond tips.
---
Stratasys introduces 3X-faster industrial-grade FDM 3D printer for office
The new F120 Fused Deposition Modeling (FDM) machine from Stratasys brings industrial 3D printing to the masses, featuring simple controls, remote self-monitoring, exclusive 3D-printing hardware, and extremely high levels of reliability and repeatability. The F120 makes it simple even for the novice to get started.
Read the full article.
---
Metal injection molding limits secondary operations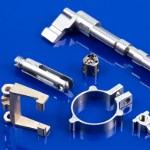 Smith Metal Products specializes in metal injection molding (MIM) of soft metal alloys and an array of other metals for small electronic and electrical components. Ideal for the fast-changing needs of the telecom and electronic markets, MIM uses the latest tech built around an automated production process. Parts begin when metal powder is suspended in a binder or feed stock that is then injection molded into a tool. Then the part goes through a debinding and sintering process to form a full, dense metal part. The resulting parts are very precise, net-shaped, and can be produced faster than machining -- and usually with no secondary operations. Parts most suitable include those made from a full range of alloy materials, including soft metal, stainless steels, and Titanium.
Learn more.
---
Resins: Alkali stress crack resistance for automotive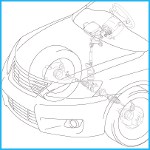 The Polyplastics Group recently introduced a new polybutylene terephthalate (PBT) resin that delivers excellent alkali stress crack resistance for a range of automotive applications. DURANEX 532AR also exhibits outstanding hydrolysis, heat shock resistance, and electrical performance for components in the chassis and engine compartment. This material has successfully reduced the risk of cracking in molded articles by preventing alkali (often formed by rust on metal parts) from penetrating the inside of the resin, thus imparting toughness that helps generate less stress. Ideal for use in parts (like electrical components and sensors) installed in the chassis section and lower areas of vehicles.
Learn more.
---
Solvay develops sustainable Halar ECTFE anti-corrosion coating system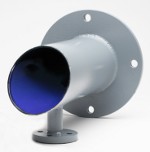 Solvay's new waterborne Halar ECTFE coating system broadens metal corrosion-prevention applications for the chemical processing industry. The coating system is comprised of a high-adhesion primer and topcoat and is easily applied using standard liquid spray equipment. Solvay's Halar ECTFE powder coatings have been used for corrosion prevention for over 40 years for equipment in a range of industries including acids, mining, pulp and paper, pharmaceutical, food and beverage, and semiconductor, among others. The new waterborne Halar ECTFE liquid coating tech expands the range of end-use applications to those that are difficult or impossible to powder coat. This includes complex shapes, uneven surfaces, oversized vessels, pipe interiors, and tanks and containers. Moreover, it provides engineers an alternative protective metal coating option to corrosion-resistant alloys (CRAs).
Learn more.
---
Xometry receives ISO 9001:2015 and AS9100D certifications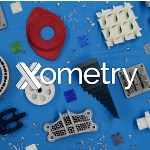 Xometry, the world's largest digital manufacturing marketplace, recently announced that it has received ISO 9001:2015 and AS9100D certifications. These certifications are among the industry's most rigorous and reflect the company's commitment to quality. ISO 9001 is the world's most widely recognized quality management standard and helps organizations to meet the expectations and needs of their customers. The AS9100 standard goes beyond the requirements of ISO 9001 to meet the rigorous demands of the aerospace and defense industries.
Learn more.
---
Victrex and Bond pioneer 3D printing for PAEK and PEEK parts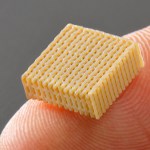 To help customers with an accelerated route to market for 3D-printed PAEK and PEEK parts, UK-based Victrex has secured a multi-million-euro investment in Dutch 3D-printing company Bond High Performance 3D Technology. What's significant is that Bond's technology is capable of printing complex, functional parts made of PAEK/PEEK with excellent mechanical properties, including in the z-direction. This enables the additive manufacturing of high-strength, isotropic parts with properties comparable to conventional molded or machined PEEK parts.
Read the full article.
---
Helpful tips for molding PEEK polymer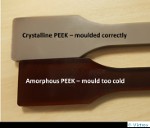 Are you a first-time molder of PEEK? Or maybe you've tried molding it and have run into problems? This article from Victrex presents five important considerations in the injection molding process that can help you avoid the need for troubleshooting when molding PEEK polymer. Following this advice can also help you optimize the full potential of this high-performance material.
Read the Victrex tips article.
---
Top Product: Allite Super Magnesium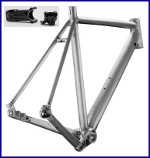 Weighing 33 percent less than aluminum, while also being stiffer and stronger pound for pound, the new Allite Super Magnesium alloy has shown its mettle in classified defense and aerospace applications. Now it's available for wider use. This material is less expensive than carbon fiber and has the lowest carbon footprint of any structural material throughout the value chain. Industry applications include home improvement, sporting goods, aerospace, automotive, biking, and beyond. Three alloy variants available to suit welding, forming/forging, or casting. These alloys feature excellent shock-absorption properties, good electromagnetic shielding performance, good heat dissipation, and recyclability. Allite is based in Dayton, OH.
Learn more.
---
Replace metals with hard materials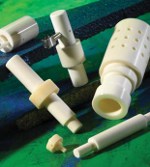 The use of sapphire, ceramics, and other hard materials has significant advantages over metal, depending on the application. The materials machined at Insaco are harder and stronger in compression than most metals. They can be electrically or thermally insulating or conducting, and in the case of sapphire, can be polished optically clear to a surface finish less than 1 micro inch. This allows for selecting a material based on the most important material property required and allows for versatility in selecting the material that makes the most sense. When a low-cost part must be frequently replaced because of a harsh environment, looking to hard materials may be the key to lowering overall cost. Learn more about metal replacement materials in this informative Insaco article.
Read the full article.
---
Desktop Metal launches 316L stainless steel for 3D printing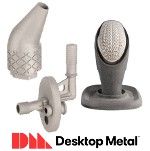 Desktop Metal, a 3D-printer maker, has just announced the launch of 316L stainless steel for the company's Studio System, the world's first and only office-friendly metal 3D-printing system. This machine is great for prototyping and low-volume production. A fully austenitic steel known for its corrosion resistance and excellent mechanical properties at extreme temperatures, 316L is well suited for applications in the most demanding industrial environments, including salt water in marine applications, caustic cleaners found in food processing environments, and chemicals in pharmaceutical manufacturing.
Learn more.
---
Selecting the best option for coloring plastics products

Designers of plastic products know the importance of choosing a dynamic color in order for a product to stand out from the competition. Not surprisingly, many are not as familiar with the fundamentals of color matching in plastic and the challenges certain resins can pose. Unfortunately, often this isn't discovered until deep into the product development cycle and after considerable time and money are invested in the project.
Read the full article.
---
Photo etching thin titanium components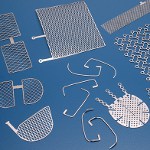 Tech-Etch specializes in the photo chemical etching of titanium. Because of its low weight, strength, and corrosion resistance, titanium is used in everything from jet engines to eyeglass frames. And because titanium is inert and completely biocompatible, it is also used in many medical implantation applications, as well as anode and cathode battery current collectors and telemetry antennas found in implanted medical devices.
Get the Tech-Etch Precision Engineered Parts capabilities brochure (no registration required).
---
Cool Tools: World's darkest spray paint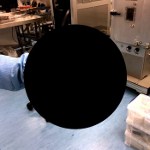 A whole range of products can now take advantage of the world's blackest coating, Vantablack, thanks to the development of a new spray version called Vantablack S-VIS. It is easily applied at large scale to virtually any surface. Vantablack's carbon nanotube matrix structure absorbs virtually all (99.8 percent) incident light, enabling precision optical systems to be optimized. The material's developer, UK-based Surrey NanoSystems, has mimicked the performance of its original Vantablack with this new version that can be sprayed onto objects, rather than deposited using a chemical vapor deposition (CVD) process.
Click here to learn more.
---
Some de-icers used on U.S. roadways and bridges may be causing significant hidden damage
Common magnesium chloride de-icers used on roadways and bridges around the United States may be doing more damage than previously thought, researchers have found.
Additionally, that damage is unlikely to be detected using standard visual inspections, the typical method of assessing bridge health.
Researchers from Washington State University and Montana State University found that samples of concrete exposed to magnesium chloride in the laboratory with repeated freeze-and-thaw cycles lost more strength than samples exposed to rock salt -- even though they showed no visual signs of damage.
The researchers report their work in the journal Cement and Concrete Research.
The work was funded by the U.S. and Oregon Departments of Transportation as well as by the National Natural Science Foundation of China.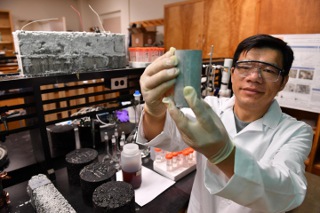 Researcher Xianming Shi in his lab. [Credit: WSU]
Transportation officials in the United States began using magnesium chloride about 20 years ago. Like rock salt, magnesium chloride prevents ice formation on roadways. It works well, particularly, in extremely cold temperatures when rock salt stops working.
Magnesium chloride also is thought to be a more environmentally friendly alternative to rock salt. In the United States, about 20 states affected by cold weather use magnesium chloride for snow and ice control, sometimes in combination with other treatments or, in a few cases, as the only treatment. In recent decades, the new treatments, including the use of magnesium chloride, have led to improved driving conditions on winter roads.
At the same time, researchers have known that many types of road salts, including magnesium chloride, degrade concrete, causing both physical and chemical deterioration. But they lacked a clear understanding of the tiny microscopic changes in concrete that induce considerable impacts at larger scales.
In the study, led by Xianming Shi, associate professor in WSU's Department of Civil and Environmental Engineering, the researchers were able to unravel how nano-sized crystals form within concrete samples. The formation of these crystals resulted in stress buildup and calcium leaching in the concrete, both of which significantly reduced its strength.
They also found that none of the magnesium chloride samples showed any typical visible distress, even after 10 accelerated cycles of freezing and thawing.
In addition to the laboratory observations, the researchers tested sample cores from about 10 Oregon bridge decks that had been treated annually with magnesium chloride. They discovered a significant compromise in splitting tensile strength, which is a property that affects cracking resistance and load-bearing capacity, by as much as 50 percent. They also saw an up to 60 percent reduction in the concrete's micro-hardness. The worst effects often occurred half an inch to one inch inside the sample, instead of on the concrete surface.
Some of the samples that had the significant degradation within the concrete had been rated as good or satisfactory in bridge inspections.
Shi compared the chemical's invisible degradation and concrete softening to what happens with aging osteoporotic bones.
"With rock salt, you can see there's a problem, due to visible symptoms such as scaling and spalling;" he said. "In the case of the magnesium chloride, however, when you can see something, it might be too late to fix."
A webinar series for transportation officials on holistic and sustainable winter road treatments is being organized by Shi.
Source: Washington State University
Published April 2019
Rate this article