How to choose the best online CNC machine shop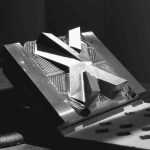 Sourcing professionals, engineers, and designers alike need to have parts produced through technologies like CNC machining, turning, and milling. In development, the requirements may be loose to get a product validated. And in production, the expectation is that parts are made consistently, on time, and to specifications. But it is sometimes difficult to navigate through all the Internet searches and buzzwords to determine the best fit for your needs. Greg Paulsen from Xometry provides a useful guide on what to look for when selecting a machine shop.
Read the Xometry blog.
---
First semi-transparent polyamide good for car interior lighting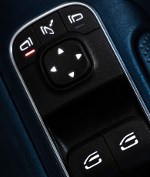 The BASF product Ultramid Vision has been used in a car interior for the first time. The semi-crystalline polyamide is employed in the window regulator module of a German automobile manufacturer. Compared to opaque standard polyamides, Ultramid Vision displays very high light transmission with low light scattering, which makes it a perfect choice for use with the illuminated symbols on the window regulators and for setting the exterior mirrors. The requirement was to allow as much light to pass through as possible, with high color fidelity.
Learn more.
---
3D Printing: Breakaway support material for complex FDM parts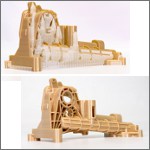 SABIC's AMS31F is a breakaway support filament for use with ULTEM AM9085F filament. The material maintains rigidity during printing and provides exceptional pliability during post processing to enable easier removal of structural supports at room temperature, which can reduce the time required to produce finished parts. Both AMS31F and ULTEM AM9085F filaments are compatible with Stratasys Fortus Classic printers and other industrial printers.
Learn more.
---
Fiber-reinforced composites for automotive design get a new spin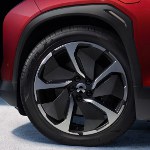 Thanks to their unidirectional carbon fiber optics and a high-quality surface offered by the polycarbonate matrix, Covestro-branded Maezio continuous fiber-reinforced thermoplastic composites bring a new tool to the automotive designer's toolbox for designing unique appearances. One case in point: pretty neat aluminum rims with carbon fiber blade inserts.
Read the full article.
---
New polyamide 6 (PA6) compounds for metal replacement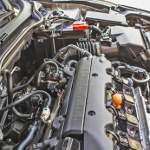 New Creamid P Series polyamide 6 (PA 6) compounds from Teknor Apex absorb nearly one-third less water at saturation than standard grades, provide 15 to 25 percent improved tensile properties in the conditioned state, and exhibit higher flow and excellent surface characteristics, even in highly glass-filled formulations. The Creamid P series is the newest product family of higher performance specialty polyamide compounds for structural components in metal replacement applications. The compounds are based on advanced formulation technology that can be applied to lower the moisture uptake of a broad range of polyamide 6- and 6/66-based compounds. These include grades with various types and loadings of reinforcements or fillers, as well as impact-modified, toughened grades and other specialty compounds. These compounds can also employ an advanced heat-stabilization system that extends continuous-use temperature.
Learn more.
---
Overmolding vs. insert molding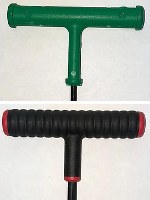 Is there a difference between insert molding and overmolding? Some argue that insert molding is a completely different process from overmolding, while others say it is the same or similar. The molding specialists over at Aberdeen Technologies have posted a blog to set the record straight. Why? Because using the terminology improperly could cause confusion for your project. A very useful topic!
Read the blog.
---
World's darkest spray paint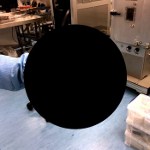 A whole range of products can now take advantage of the world's blackest coating, Vantablack, thanks to the development of a spray version called Vantablack S-VIS. It is easily applied at large scale to virtually any surface. Vantablack's carbon nanotube matrix structure absorbs virtually all (99.8 percent) incident light, enabling precision optical systems to be optimized. The material's developer, UK-based Surrey NanoSystems, has mimicked the performance of its original Vantablack with this new version that can be sprayed onto objects, rather than deposited using a chemical vapor deposition (CVD) process.
Click here to learn more.
---
How many mils is your coating?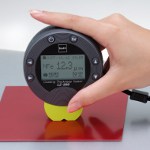 Although portable coating thickness gauges are not new, most fail to provide the accuracy, speed, or simplicity required for anyone to conduct quick checks as needed on the production line or in the field. Well all that has changed. A new solution from Kett enables simple, one-hand non-destructive testing -- even on curved and complex surfaces -- on painting, plating, anodizing, and organic coatings.
Read the full article.
---
Comparison guide for plastic material performance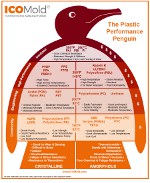 When you're choosing the best plastic material for your injection molding project, you have literally thousands of materials to choose from and lots of factors to consider, such as cost, strength, and temperature range. Wouldn't it be nice if there were a chart that compared the most common plastic materials? ICOMold has made one and put it in the shape of penguin, because they're clever and, well, it's fun. Their Plastic Performance Penguin is very useful too. Save this one for future reference.
Read the full article.
---
Cool Tools: METHOD X -- Real ABS 3D printing for the desktop

Powered by Stratasys, METHOD X from MakerBot is a new manufacturing workstation that can deliver exceptional dimensional accuracy and precision for complex, durable parts -- at a fraction of industrial 3D-printing costs. METHOD X can print real ABS that can withstand up to 15°C higher temperatures, is up to 26 percent more rigid, and up to 12 percent stronger than modified ABS formulations used on desktop 3D-printer competitors. Real ABS parts printed on METHOD X have no warping or cracking that typically occurs when printing modified ABS on desktop platforms without heated chambers. The price is pretty attractive too.
Learn more.
---
Formatter of advanced composites materials expands operations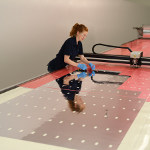 Web Industries, a precision formatter of advanced composites materials for aerospace, space, and medical applications, is implementing a major expansion of its Denton, TX, manufacturing facility. The expansion will increase the plant's productive capacity, smooth the flow of manufacturing activities, and help support larger customer programs. The $1.5-million project will add 20,000 sq ft of manufacturing space to the facility, nearly doubling its size, and create new multi-layer insulation (MLI) and composite ply cutting production cells. The completed expansion will transform Web Denton into one of the company's Centers of Excellence, joining other Web manufacturing hubs such as Atlanta, GA, and Montpelier, VT.
Learn more about Web Industries' capabilities.
---
New composite materials for transmission components reduce friction and wear
The material developers at Freudenberg Sealing Technologies have developed PEEK compounds that are precisely tailored to their applications. In one real-world example, gear seals and thrust washers in a vehicle transmission are characterized by lower wear, lower friction, and lower temperature development.
Read the full article.
---
How to store epoxy adhesives properly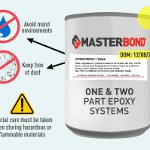 Check out this tech tip by Master Bond's experts on the proper techniques and methods for storing epoxy adhesive systems. Learn some of the specific requirements for one-component, two-component, and premixed and frozen systems in order to maximize shelf life and optimize performance.
Read the Master Bond tips.
---
Stratasys introduces 3X-faster industrial-grade FDM 3D printer for office
The new F120 Fused Deposition Modeling (FDM) machine from Stratasys brings industrial 3D printing to the masses, featuring simple controls, remote self-monitoring, exclusive 3D-printing hardware, and extremely high levels of reliability and repeatability. The F120 makes it simple even for the novice to get started.
Read the full article.
---
Metal injection molding limits secondary operations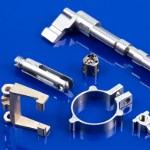 Smith Metal Products specializes in metal injection molding (MIM) of soft metal alloys and an array of other metals for small electronic and electrical components. Ideal for the fast-changing needs of the telecom and electronic markets, MIM uses the latest tech built around an automated production process. Parts begin when metal powder is suspended in a binder or feed stock that is then injection molded into a tool. Then the part goes through a debinding and sintering process to form a full, dense metal part. The resulting parts are very precise, net-shaped, and can be produced faster than machining -- and usually with no secondary operations. Parts most suitable include those made from a full range of alloy materials, including soft metal, stainless steels, and Titanium.
Learn more.
---
Some de-icers used on U.S. roadways and bridges may be causing significant hidden damage
Common magnesium chloride de-icers used on roadways and bridges around the United States may be doing more damage than previously thought, researchers have found.
Additionally, that damage is unlikely to be detected using standard visual inspections, the typical method of assessing bridge health.
Researchers from Washington State University and Montana State University found that samples of concrete exposed to magnesium chloride in the laboratory with repeated freeze-and-thaw cycles lost more strength than samples exposed to rock salt -- even though they showed no visual signs of damage.
The researchers report their work in the journal Cement and Concrete Research.
The work was funded by the U.S. and Oregon Departments of Transportation as well as by the National Natural Science Foundation of China.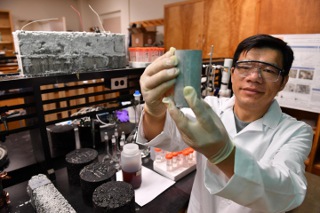 Researcher Xianming Shi in his lab. [Credit: WSU]
Transportation officials in the United States began using magnesium chloride about 20 years ago. Like rock salt, magnesium chloride prevents ice formation on roadways. It works well, particularly, in extremely cold temperatures when rock salt stops working.
Magnesium chloride also is thought to be a more environmentally friendly alternative to rock salt. In the United States, about 20 states affected by cold weather use magnesium chloride for snow and ice control, sometimes in combination with other treatments or, in a few cases, as the only treatment. In recent decades, the new treatments, including the use of magnesium chloride, have led to improved driving conditions on winter roads.
At the same time, researchers have known that many types of road salts, including magnesium chloride, degrade concrete, causing both physical and chemical deterioration. But they lacked a clear understanding of the tiny microscopic changes in concrete that induce considerable impacts at larger scales.
In the study, led by Xianming Shi, associate professor in WSU's Department of Civil and Environmental Engineering, the researchers were able to unravel how nano-sized crystals form within concrete samples. The formation of these crystals resulted in stress buildup and calcium leaching in the concrete, both of which significantly reduced its strength.
They also found that none of the magnesium chloride samples showed any typical visible distress, even after 10 accelerated cycles of freezing and thawing.
In addition to the laboratory observations, the researchers tested sample cores from about 10 Oregon bridge decks that had been treated annually with magnesium chloride. They discovered a significant compromise in splitting tensile strength, which is a property that affects cracking resistance and load-bearing capacity, by as much as 50 percent. They also saw an up to 60 percent reduction in the concrete's micro-hardness. The worst effects often occurred half an inch to one inch inside the sample, instead of on the concrete surface.
Some of the samples that had the significant degradation within the concrete had been rated as good or satisfactory in bridge inspections.
Shi compared the chemical's invisible degradation and concrete softening to what happens with aging osteoporotic bones.
"With rock salt, you can see there's a problem, due to visible symptoms such as scaling and spalling;" he said. "In the case of the magnesium chloride, however, when you can see something, it might be too late to fix."
A webinar series for transportation officials on holistic and sustainable winter road treatments is being organized by Shi.
Source: Washington State University
Published April 2019
Rate this article