Standard air wipe dries, cools, cleans small diameters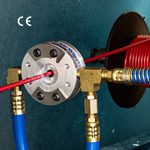 EXAIR's new 3/8-in. Standard Air Wipe produces a 360-degree airstream that can blow off, dry, clean, or cool the material passing through it. The split design can be clamped around continuously moving material such as wire, cable, pipe, hose, and extruded shapes. It ejects a small amount of compressed air through a thin slotted nozzle that pulls in high volumes of surrounding room air. The airflow is uniformly ejected. Air velocity can be varied with a pressure regulator, and instant on/off control provides precision blowoff. Applications include wiping wire, drying inks, cooling hot extruded shapes, and blowoff of water, plating, coatings, and dust.
Learn more.
---
Low-outgassing epoxy adhesives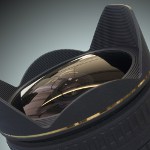 Epoxies, Etc. has published a new bulletin featuring its Low-Outgassing Epoxy Adhesives and Potting Compounds, which are sometimes required in aerospace, optical, and electro-optical applications. NASA has set the standard for testing when it comes to outgassing requirements. The two measurements that are used to screen materials are the Total Mass Loss (TML) and Collected Volatile Condensable Materials (CVCM) of the epoxy adhesive. Learn about six products from Epoxies, Etc. that are NASA Low-Outgassing Compliant.
Learn more.
---
5 most important factors to consider for hydraulic fittings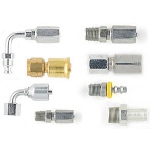 OEMs and fitting manufacturers are constantly finding new ways to stump us with different threads and new ways to seal them. Generally, however, when making hydraulic fitting connection choices today, there are several features to research and understand for your application. Kyri McDonough from the Hose Products Division at Parker Hannifin runs through the connections, attachment styles, and the five most important factors you need to consider for hydraulic fittings.
Read the Parker blog.
---
Comparison guide for plastic material performance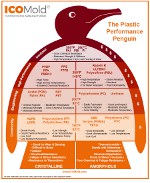 When you're choosing the best plastic material for your injection molding project, you have literally thousands of materials to choose from and lots of factors to consider, such as cost, strength, and temperature range. Wouldn't it be nice if there were a chart that compared the most common plastic materials? ICOMold has made one and put it in the shape of penguin, because they're clever and, well, it's fun. Their Plastic Performance Penguin is very useful too. Save this one for future reference.
Read the full article.
---
Cool Tools: METHOD X -- Real ABS 3D printing for the desktop

Powered by Stratasys, METHOD X from MakerBot is a new manufacturing workstation that can deliver exceptional dimensional accuracy and precision for complex, durable parts -- at a fraction of industrial 3D-printing costs. METHOD X can print real ABS that can withstand up to 15°C higher temperatures, is up to 26 percent more rigid, and up to 12 percent stronger than modified ABS formulations used on desktop 3D-printer competitors. Real ABS parts printed on METHOD X have no warping or cracking that typically occurs when printing modified ABS on desktop platforms without heated chambers. The price is pretty attractive too.
Learn more.
---
Formatter of advanced composites materials expands operations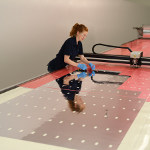 Web Industries, a precision formatter of advanced composites materials for aerospace, space, and medical applications, is implementing a major expansion of its Denton, TX, manufacturing facility. The expansion will increase the plant's productive capacity, smooth the flow of manufacturing activities, and help support larger customer programs. The $1.5-million project will add 20,000 sq ft of manufacturing space to the facility, nearly doubling its size, and create new multi-layer insulation (MLI) and composite ply cutting production cells. The completed expansion will transform Web Denton into one of the company's Centers of Excellence, joining other Web manufacturing hubs such as Atlanta, GA, and Montpelier, VT.
Learn more about Web Industries' capabilities.
---
High-speed couplings handle 24,000 RPM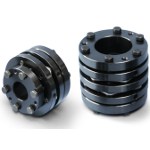 Miki Pulley has just introduced its SFM coupling line for direct sale to OEMs in North America. SFM couplings are designed for high-speed power transmission applications up to 24,000 rpm where high torque and precision alignment are critical, such as main spindle applications in machining centers and similar machinery, automation systems including assembly systems, and high-speed servo motor applications. Available in 10 sizes, SFM couplings transmit torque by connecting two shafts while damping system vibrations and accommodating misalignment. The couplings have a disk spring design that provides high torsional rigidity and axial flexibility. The high response, zero-backlash design features a high torque-to-weight ratio.
Learn more.
---
New slewing ring bearing offers reduced weight and size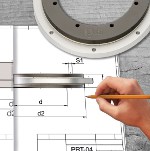 igus has developed a maintenance-free and wear-resistant slewing ring bearing for medium loads that also offers significantly reduced weight and space. The iglide polymer slewing ring bearings (PRT) have sliding elements between the inner and outer bearing rings made of aluminum or stainless steel. The new PRT-04 bearing range is 50 percent smaller in installation height, 60 percent lighter, and can save users up to 20 percent in costs. The bearing will be particularly effective in automation, stage technology, and control panels.
Learn more.
---
New Hot Tap Digital Flowmeters simplify installation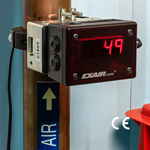 EXAIR's new Hot Tap Digital Flowmeters allow installation when compressed air piping is under pressure. By eliminating the need to isolate and remove pressure from the pipe, these compressed air flowmeters reduce installation time while maintaining safety. Hot Tap Digital Flowmeters incorporate two valves that the measuring probes pass through. A sound muffler that also collects chips from the drilling process eliminates installation debris from entering the airstream and minimizes noise exposure. Measuring compressed air is the first step toward identifying high compressed air use areas, compressed air leaks and optimizing air use.
Learn more.
---
Top Tech Tip: Interlaced wave springs

When heavy loads are necessary with a demand for greater travel, Smalley Interlaced Wave Springs can handle weighty loads in small places. Interlaced wave springs can replace heavy-duty coil springs or Belleville stacks. An interlaced wave spring is formed from two constituent wave springs of similar thickness, amplitude, and frequency. The two individual wave springs are combined together by interlacing them so that the spring turns of each spring abut each other for the entire length of the interlaced spring.
Learn more.
---
New composite materials for transmission components reduce friction and wear
The material developers at Freudenberg Sealing Technologies have developed PEEK compounds that are precisely tailored to their applications. In one real-world example, gear seals and thrust washers in a vehicle transmission are characterized by lower wear, lower friction, and lower temperature development.
Read the full article.
---
Build your own mini synchronous drive systems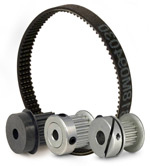 With the Miniature Synchronous Drive System from Stock Drive Products (SDP), you can put your own 1-, 2-, or 3-mm design together in a snap. The tiny timing belts and pulleys are engineered and manufactured to give high accuracy and smooth, dependable operation in 3D printers, moving security cameras, med devices, robotic surgical equipment, self-service machines, and more. Advantages include no-slip synchronization, accurate positioning, high torque transmission with low backlash, quiet operation, and long belt life.
Learn more.
---
Motorized puller assemblies provide out-of-the-box productivity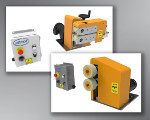 Versa Motorized Puller assemblies include all components for out-of-the-box productivity for a wide variety of downstream handling requirements. Available in Pinch Wheel or Caterpillar designs, pullers are mounted on a 12-in. x 14-in. base plate for easy positioning of feed materials and include a choice of either AC or DC motor, drive, and a remote Operator Control Station (OCS) that can be mounted wherever desired. A variety of speed ranges are available, with pinch roll or belt materials to suit a broad range of product requirements. These puller assemblies are ideal for many applications, including downstream handling of pipe, profiles, and tubing as well as wire/cable, steel materials, and more.
Learn more.
---
Reduce belt-driven spindle failures with precision load limiter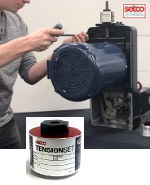 Setco's TensionSet is a load-limiting device that ensures proper belt tensioning on motor drives, protecting shaft bearings and other components from premature failure. The patented and easy-to-install product rotates like a nut to generate pull force on a threaded rod. The pull force increases the distance between the pulleys on the motor drive and creates belt tension. When pull force exceeds the load setting during tightening, TensionSet disengages internally to prevent over-tensioning. Positive reverse drive causes the TensionSet to rotate in the reverse direction, removing tensioning load. This product helps increase belt life, leading to less downtime for machine maintenance, and is retrofittable to many spindle brands.
Learn more.
---
Quick-release heavy-duty ball lock pins in stainless steel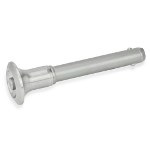 JW Winco has expanded its line of GN 113.10 Heavy Duty Ball Lock Pins Stainless Steel, with Stainless Steel Shank AISI 630. These rapid-release pins have an extreme load capacity and are used for quick fixing, connecting, and locking of various parts and workpieces. A typical application for the Ball Lock Pins is where they may need to be regularly moved in and out of position when connecting two components, but a more secure hold is required of those two components. By pressing the spring-loaded push button, both balls are unlocked. By releasing it, the balls are locked again.
Learn more.
---
New window film developed in Sweden could even out the indoor temperature using solar energy only
A window film with a specially designed molecule could be capable of taking the edge off the worst midday heat and instead distributing it evenly from morning to evening. The molecule has the unique ability to capture energy from the sun's rays and release it later as heat. This is shown by researchers at Chalmers University of Technology, Sweden, in the scientific journal Advanced Science.
On sunny summer days, it can be little short of unbearable to stay indoors or in cars. The heat radiates in and creates an unpleasantly high temperature for people, animals, and plants. Using energy-intensive systems such as air conditioning and fans means combating the thermal energy with other forms of energy. Researchers at Chalmers University of Technology are proposing a method that utilizes the heat and distributes it evenly over a longer period instead.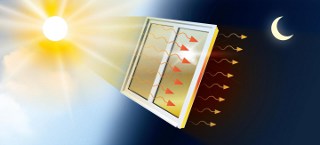 [Credit: Yen Strandqvist/Chalmers University of Technology]
When their specially designed molecule is struck by the sun's rays, it captures photons and simultaneously changes form -- it is isomerized. When the sun stops shining on the window film, the molecules release heat for up to eight hours after the sun has set.
"The aim is to create a pleasant indoor environment even when the sun is at its hottest, without consuming any energy or having to shut ourselves behind blinds. Why not make the most of the energy that we get free of charge instead of trying to fight it," says chemist Kasper Moth-Poulsen, who is leading the research.
At dawn, when the film has not absorbed any solar energy, it is yellow or orange, since these colors are the opposite of blue and green, which is the light spectrum that the researchers have chosen to capture from the sun. When the molecule captures solar energy and is isomerized, it loses its color and then becomes entirely transparent. As long as the sun is shining on the film it captures energy, which means that not as much heat penetrates through the film and into the room. At dusk, when there is less sunlight, heat starts to be released from the film and it gradually returns to its yellow shade and is ready to capture sunlight again the following day.

VIDEO: A new window film could even out the indoor temperature using solar energy.
"For example, airports and office complexes should be able to reduce their energy consumption while also creating a more pleasant climate with our film, since the current heating and cooling systems often do not keep up with rapid temperature fluctuations," says Moth-Poulsen.
The molecule is part of a concept the research team calls MOST, which stands for "Molecular Solar Thermal Storage." Previously, the team presented an energy system for houses based on the same molecule. In that case -- after the solar energy had been captured by the molecule -- it could be stored for an extended period, such as from summer to winter, and then used to heat an entire house. The researchers realized that they could shorten the step to application by optimizing the molecule for a window film as well, which would also create better conditions for the slightly more complex energy system for houses.
What the researchers still have to do is to increase the concentration of the molecule in the film while also retaining the film's properties, and bring down the price of the molecule. But according to Moth-Poulsen, they are very close to this innovation.
"The step to applying our film is so short that it could happen very soon. We are at a very exciting stage with MOST," he says.
Source: Chalmers University of Technology
Published August 2019
Rate this article