Bell unveils 360 Invictus attack helicopter
Bell Textron has just unveiled its entrant for the U.S. Army's Future Attack Reconnaissance Aircraft (FARA) Competitive Prototype program. The new rotorcraft, dubbed the Bell 360 Invictus, "combines proven low-risk technologies with advanced processes to deliver soldiers an affordable, agile, and lethal solution to win on the modern battlefield."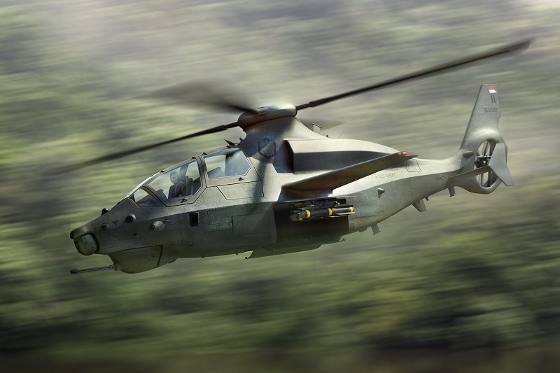 Scheduled for production in 2024, the FARA aircraft will be an advanced, lethal solution with high growth potential. The Army has named the FARA as a top modernization priority supported under the service's new Futures Command structure.
The official program solicitation for the FARA program prototype issued by the U.S. Army Contracting Command - Redstone gives the following background for the program:
"Army Aviation must operate in highly contested/complex airspace and degraded environments against peer/near peer adversaries capable of an advanced integrated air defense system. The Army currently lacks the ability to conduct armed reconnaissance, light attack, and security with improved stand-off and lethal and non-lethal capabilities with a platform sized to hide in radar clutter and for the urban canyons of mega cities.
"To close this gap, the Army envisions an optionally manned, next-generation rotorcraft with attributes of reduced cognitive workload, increased operational tempo (OPTEMPO) through ultra-reliable designs and extended maintenance-free periods, and advanced teaming and autonomous capabilities. Teamed with unmanned systems and various air-launched effects, this platform will be the centerpiece of the integrated air defense system (IADS) breeching team to provide freedom of maneuver in a multi-domain battle. This platform is the "knife fighter" of future Army Aviation capabilities, a small-form-factor platform with maximized performance. Critical to this envisioned platform is a resilient digital backbone designed to allow rapid capability advancement in subsystems and software and affordable lifecycle management. This purpose-built aircraft will be fielded at echelons above division, but other variants could be fielded across all aviation formations."
According to a U.S. Army March 27, 2019, article, "The Army's Future Vertical Lift Cross-Functional Team looks to award two vendors in March 2020."
"The Army has long needed a new reconnaissance aircraft," said Brig. Gen. Walter Rugen, the FVL Cross-Functional Team director, in the article. The article explains, "Back in 2012, the Army reassigned a portion of its AH-64 Apache fleet to support heavy attack reconnaissance squadrons, as a replacement for the OH-58 Kiowa."
According to the article, Rugen said, "This was a suboptimal solution. The Apache is an attack helicopter; it is not an armed reconnaissance helicopter. [At the time,] we did it for budget considerations."
The article also said that "after FARA is fielded, the Army plans to replace about 50 percent of its aging AH-64 fleet."
According to an April 29, 2019, U.S. Army article, "The mandatory requirements [for the FARA CP program] included integration of government-furnished equipment: engine, gun and rocket launcher, a minimum speed, specific target gross weight, a maximum 40-foot diameter rotor, and an affordability goal. Range, endurance, and payload were among the desired requirements that provided industry trade space for their specific design. Apart from those mandates, the timing of the execution plan, funding profile requirements, acceptable risk level, statute requirements and the potential of executing the entire program all the way through field capability by 2028 were also examined."
The Bell 360 Invictus design emphasizes exceptional performance using proven technologies to fulfill the Army's FARA requirements at an affordable cost and on schedule. One example is the Invictus' rotor system. This design is based on Bell's 525 Relentless rotor system which has been tested and proven at speeds in excess of 200 Knots True Air Speed (KTAS). By incorporating proven designs and the best available technologies from commercial and military programs, Bell delivers a low-risk path to a FARA program of record.
Bell's entry follows the debut of a competing FARA technology demonstrator from AVX Aircraft and L3 Technologies. That entry, a compound coaxial helicopter (CCH) design, was announced in April. The novel design includes two ducted fans that provide forward and reverse thrust for both high-speed operation and agility.
"The Bell 360 will deliver advanced battlefield situational awareness, as well as lethal options, in support of the maneuver force at an affordable cost" said Vince Tobin, executive vice president of Military Business at Bell. "The multi-domain fight will be complex, and our team is delivering a highly capable, low-risk solution to confidently meet operational requirements with a sustainable fleet."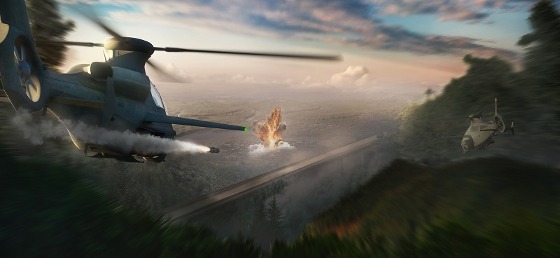 Key features of the Bell 360 Invictus design include:
Lift-sharing wing to reduce rotor lift demand in forward flight, enabling high-speed maneuverability
Supplemental Power Unit increases performance during high power demands
Robust, articulated main rotor with high flapping capability enabling high-speed flight
Fly-by-wire flight control system that synthesizes technologies, reduces pilot workload, and provides a path to autonomous flight
Speed: >185 KTAS
Combat radius: 135 nm with >90 minutes of time on station
Achieves 4k/95F Hover Out of Ground Effect (HOGE)
Armed with a 20-mm cannon, integrated munitions launcher with ability to integrate air-launched effects, and future weapons, as well as current inventory of munitions
Provisioned for enhanced situational awareness and sensor technologies
Modular Open Systems Approach (MOSA) enabled by a Digital Backbone from Collins Aerospace
Robust design integrating lifecycle supportability processes early to ensure high OPTEMPO availability in multi-domain operations
Design-as-built manufacturing model and digital thread-enabled tools to enhance affordability, reliability, and training throughout the lifecycle of the aircraft
"360 Invictus is an exciting opportunity for us to continue our support of Army modernization. This is the next solution to ensure soldiers have the best equipment available for the multi-domain fight," said Keith Flail, vice president of Advanced Vertical Lift Systems at Bell.
Airbus and Sikorsky are also rumored to be putting together FARA concepts.
Bell has decades of experience providing attack and reconnaissance aircraft to the warfighter, such as the Kiowa Warrior which delivered high reliability and availability through more than 850,000 flight hours. The Bell 360 Invictus design builds from that legacy, Bell's commercial innovations, and from the success in the development and manufacturing capabilities required for Future Vertical Lift (FVL) as part of the Joint Multi-Role Technology Demonstration (JMR TD) over the past six years.
Only two vendors will make it to the next round, once all prototypes are submitted and evaluated.
Source: Bell Textron
Published October 2019
Rate this article