Fastest accelerating production car does 0 to 60 in 1.69 sec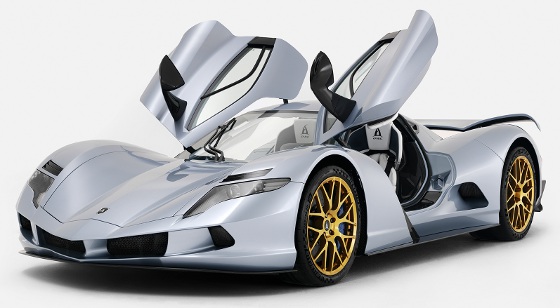 Life in the fast line just got a whole lot quicker.
A Japanese automotive engineering services company called Aspark has gotten into the manufacturing game, and their first offering tops out as the world's most powerful electric hypercar. Called the Owl, their low-slung creation sports 2,012 hp and does 0 to 60 mph in 1.69 sec.
The final production version of the full-electric Owl was unveiled Nov. 12 at the Dubai International Motor Show. Aspark has teamed up with Italian bespoke car maker Manifattura Automobili Torino -- who also made limited-edition high-end cars for American sports car company Scuderia Cameron Glickenhaus -- to produce 50 Owls. First customer vehicle delivery is set for April 2020.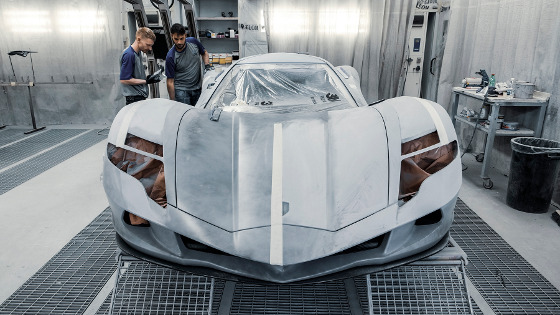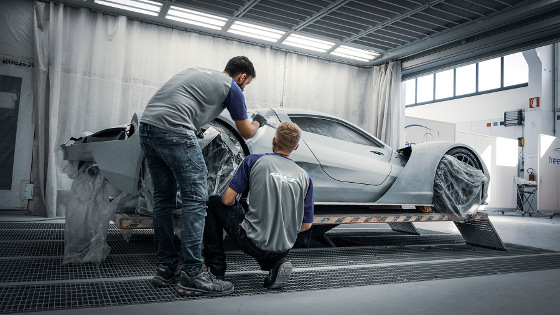 The original Owl concept was first presented at the 2017 Frankfurt Motor Show, but the vehicle has undergone many changes in styling and performance since then. The updated version is much more refined, has sprouted side mirrors, has more glass space in general, and it's got some fit and polish when it comes to the inside.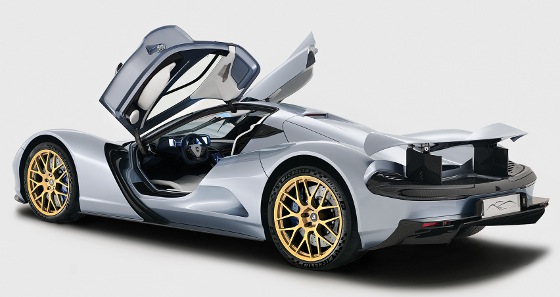 The production version uses four permanent magnet synchronous motors to produce that impressive 2,000+ horsepower (1,480 kW). The company says it is using the most powerful e-motors ever made. Overall torque is around 2,000 Nm. Top speed is limited to 248 mph.
The Owl has almost three times more power than Formula-E cars and two times more than Formula 1 cars.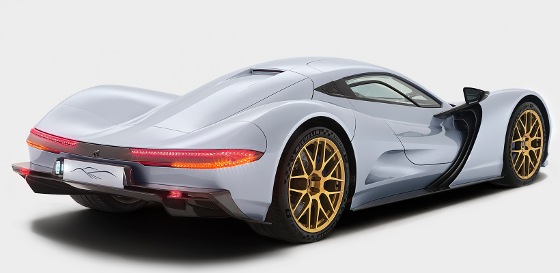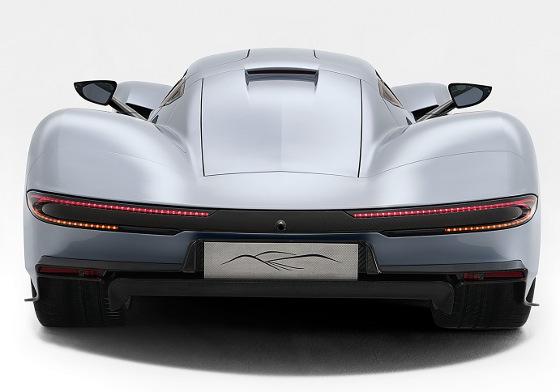 The Owl has a unique lithium-ion battery pack integrated as one part of the chassis that gives it a range of up to 280 miles. The battery system has a total power of 1,300 kW. Aspark says it can be charged within 80 minutes with a 44-kW system (world-standard optimization). The company is working to increase the charging capability of the battery. The Battery Monitoring System continuously monitors the level of each cell and protects the battery from overcharge, over-discharge, overheating, and more. This safety device keeps the battery system under automatic control.
Brakes are 10-piston calipers on the font and four-piston calipers on the rear.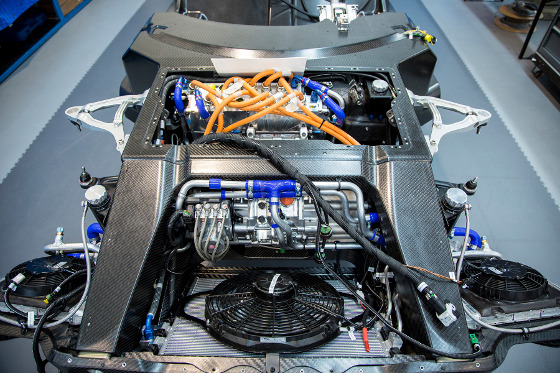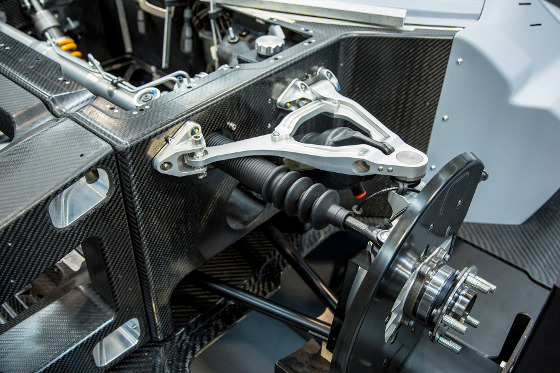 If you have trouble getting in and out of cars, the Owl is not for you. With a total height of just 39 in. (99 cm), this vehicle aims to redefine "low-rider." Once strapped in, though, the car's double wishbone hydraulic suspension system provides three adjustable ride heights (automatic or manual).
Design-wise, the Owl is wide and curvy. The chassis is made with the highest quality carbon fiber reinforced polymer (CFRP) materials. The overall weight of the chassis is only 265 lb (120 kg). Honeycomb features are used on the chassis in order to absorb the shock as much as possible and to increase the safety.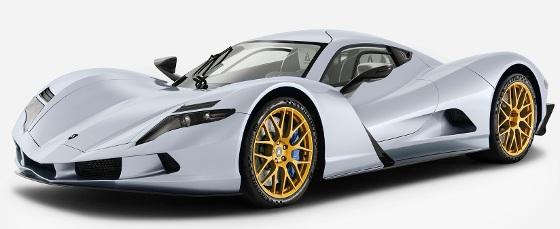 The body is also made of CFRP and weighs in at just under 400 lb (180 kg). Luckily, that large battery pack and a huge rear spoiler will help keep it glued to the road on fast runs and windy days. The active rear wing is designed to operate automatically (and also manually if necessary). It automatically comes out at a speed of 93 mph (150 km/h). When the car decelerates down to around 60 mph, the spoiler stores automatically.
Drivers have a choice of four drive modes: sport-dynamic, rain-snow, city-comfort, or high boost.
VIDEO: HSG Automotive does a video run-around of the Aspark Owl. Thanks, HSG!
The interior is light, airy, and elegant (although not very tall!). A notable design choice is that many of the key function switches have been integrated into the ceiling to give the operator that cockpit pilot vibe. Cameras on the side mirrors provide extra views, which are especially helpful because the car has no rear window.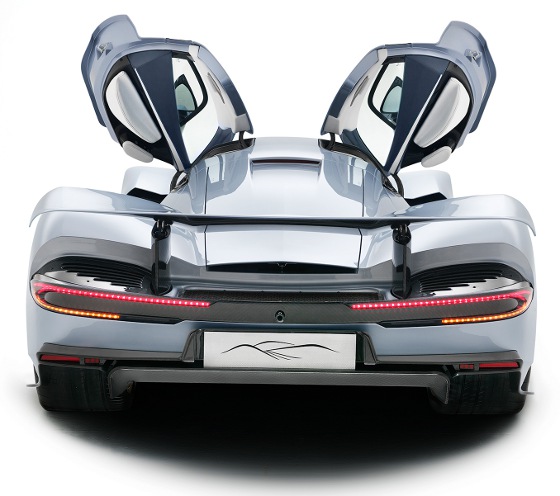 Each Owl will be a fully customized creation. Base price is just around $3.2 million (2,900,000 euros). Fifty grand gets one reserved for you.
Source: Aspark Co.
Published November 2019
Rate this article