Swept elbow backshells: Cable termination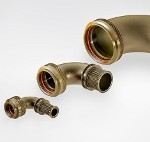 TE Connectivity has introduced its new swept elbow backshells for electrical and fiber cables in a wide range of military and aerospace applications. They can provide strain relief and cable support to help reduce bending or overflexing, while also offering up to 20 percent weight savings. The backshells are designed to allow for uncoupling during repairs, which helps reduce damage to the boot, resulting in a simple and fast termination option. They are available in a band strap (BT) termination style, with more options to follow.
Learn more.
---
Top 5 reasons for solder joint failure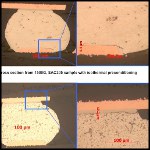 Solder joint reliability is often a pain point in the design of an electronic system. According to Tyler Ferris at ANSYS, a wide variety of factors affect solder joint reliability, and any one of them can drastically reduce joint lifetime. Properly identifying and mitigating potential causes of solder joint failure during the design and manufacturing process can prevent costly and difficult-to-solve problems later in a product lifecycle.
Read this informative ANSYS blog.
---
New electronic coil AC/DC contactors from NOARK Electric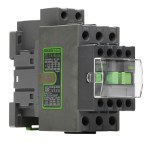 The new Ex9C F-type IEC contactors from NOARK Electric provide increased protection and stable performance on any AC or DC system. Featuring an electronic coil, the Ex9C F-Type Contactor compensates for changes in voltage fluctuations, which eliminates noisy, contact-damaging chatter conditions. With a more efficient design, this contactor offers valuable integral surge protection and less energy is required to operate the coil, which translates to lower operational costs. Three frame sizes with rated current up to 100 A. Coil control voltage 24~60 VAC/DC, 48~130 VAC/DC and 100~250 VAC/DC.
Find your circuit breaker solution at NOARK.
---
Isolating and dissipating the impact of lightning strikes on composite wings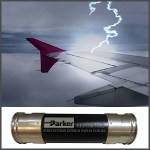 Aircraft with an aluminum fuselage and wings can readily conduct the charge from a lightning strike, allowing the current to move along the skin and pass back into the atmosphere. But composites are significantly less conductive than aluminum. Composite wings need isolating and dissipating tubes to slowly dispel the static charge from a lightning strike, thereby preventing arcing in the system.
Read this informative Parker blog.
---
Tiny Osram LED enables ultra-slim headlight designs
Smaller and brighter light sources are leading to more compact and versatile headlamps, and headlight designs can often be key product differentiators these days -- particularly in the premium segment. The powerful Osram Oslon Boost HM LED enables ultra-slim designs full of possibilities in next-gen vehicles.
Read the full article.
---
Thermoelectric coolers for smart DLP headlights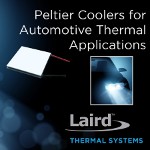 Digital light processing (DLP) technology is now used in many smart automotive headlight systems to cast sharper and brighter light in front of a vehicle. These automotive headlight systems operate in temperature environments that can reach 110 C. However, the maximum operating temperature of a DLP is only 70 C. The HiTemp ET Series of thermoelectric coolers from Laird can lower the control temperature by as much as 40 C below ambient, protecting sensitive DLP electronics and ensuring optimum performance. The HiTemp ET can also protect components in optical transceiver, LIDAR, and CMOS applications.
Learn more.
---
Fully redundant mobile angle sensors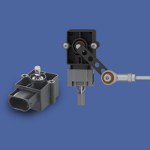 The just-released compact RSA3200 Series of Hall effect angle sensors from Novotechnik features auto-diagnostics, fully redundant versions, and ultra-EMC tolerance for use in harsh environments and high-reliability applications. The measurement angle is factory programmable for range maximum between 60 to 360 deg. An optional linkage lever that attaches to a shaft provides additional mounting options. Applications include: boom angle measurement, swash plate angle on hydraulic pumps for off-highway vehicles, rotational position of a valve, and trim senders for marine outboard powertrains.
Learn more about angle sensors from Novotechnik.
---
Cool Tools: Digital high-res PCB microscope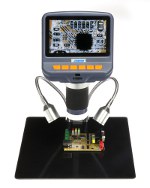 The Saelig SAE106S Digital Microscope is a versatile tool designed specifically for PCB inspection, but it is also useful in many other fields such as mechanical part examination. This unit can be used as a standalone inspection device for circuit board examination using its built-in 4.3-in. LCD screen, or it can be connected to a PC. Illumination is enhanced by an eight-LED adjustable ring light and two repositionable, dimmable side lights. This microscope offers 10X to 220X magnification for discovering the smallest blemish or trace problem. Resultant images and videos can be stored on an SD card or transferred to a Windows PC. Under 200 bucks. Wish I had this as a kid.
Learn more.
---
igus unveils first plastic-steel hybrid energy chain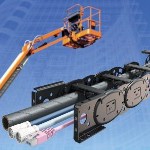 igus has developed the first plastic-steel hybrid energy chains for safe and compact vertical guidance of cables and hoses. The new energy supply system, called the YE.42, is 50 percent lighter than conventional steel chains due to the high-performance polymers manufactured by igus. The hybrid chains also provide 50 percent more unsupported length than plastic energy chains and have higher rigidity. The chains are easy to assemble and maintain due to their modular design, and operators can rely on work platforms or vertical lifts for a safe, lightweight, cost-effective, and quickly replaceable system.
Learn more.
---
Cool Tools: Measure up to 99 dimensions in seconds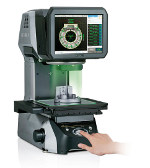 The IM-7500 Image Dimension Measurement System is Keyence's latest addition to its Instant Measurement System series. This next-generation optical comparator includes an automatic measurement function that enables all settings to be completed with one click, the ability to record all measurement results and create reports automatically, and an intuitive interface that involves simply placing the part on the measurement stage and pressing the "Measure" button. Significantly, no measurement expertise is needed to operate the IM-7500, with measurement points automatically identified, consistent values delivered through automatic focal adjustment, and different parts identified and measured without having to change profiles.
Learn more.
---
Simplified Doppler radar sensor module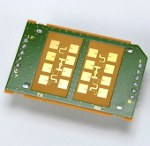 Fujitsu Components America has introduced a 3-channel, 24-GHz Doppler radar sensor with a wide speed-detection range and high interference tolerance. The module and evaluation kit can facilitate the rapid development of various non-contact movement-sensing products -- even without high-frequency RF electronics expertise. Target applications include human vital sign and fall monitoring, structural and mechanical movement detection, machine maintenance, and more for healthcare and industrial markets.
Learn more.
---
Selectable voltage power supply for static eliminators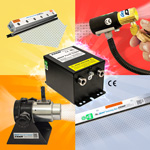 EXAIR's new Gen4 Two-Outlet Selectable Voltage Power Supply allows you to choose input voltages of 115 or 230 VAC. Two 5-kV stainless steel output connectors can energize two static eliminators. Applications using up to two Gen4 Super Ion Air Knives, Ion Air Guns, Ion Air Cannons, Ionizing Bars, or any other EXAIR Gen4 static eliminator product can be connected to one power supply. Like all EXAIR Gen4 products, these two-outlet power supplies are UL component recognized, CE and RoHS compliant.
Learn more.
---
$100 LiDAR sensor delivers small size, big safety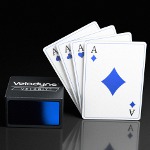 Velodyne has just released Velabit, the company's smallest 3D LiDAR sensor. The sensor delivers the same technology and performance found on Velodyne's full suite of state-of-the-art sensors and can be embedded almost anywhere within vehicles, robots, unmanned aerial vehicles (UAVs), infrastructure, and more. It has been engineered to be an optimal automotive-grade LiDAR solution for Advanced Driver Assistance Systems (ADAS) and autonomous vehicles. Highly configurable for customer application, this mid-range sensor can be combined with other Velodyne LiDAR sensors, such as the Velarray, for high-speed operation, or it can function as a standalone LiDAR solution in low-speed applications. Range is up to 100 m.
Learn more.
---
Application Note: Quadcopter propeller torque/thrust testing

The quadcopter's four propellers are designed to work in conjunction with each other to ensure that there are no torque imbalances that could send the vehicle spinning out of control. But just how would a professional developer or hobbyist perform accurate propeller torque and thrust testing? Advanced sensor expert FUTEK has the answer.
Read the full article.
---
What are form-in-place gaskets, what are their benefits and limits?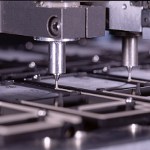 A form-in-place EMI gasket, also known as an FIP EMI gasket, is a robotically dispensed electromag-netic interference (EMI) shielding solution that is ideal for modern densely populated electronics packaging. It is meant to reduce "noise" between cavities on a printed circuit board (PCB) or in an electronics enclosure. Learn the tech's top benefits and limitations in this informative Parker blog.
Read the full article.
---
New optical communications technology doubles data transfer speed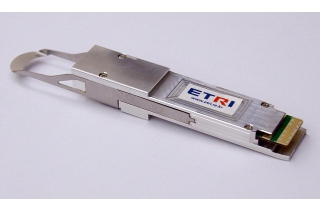 The 200-Gbps QSFP-DD transceiver developed by ETRI researchers. [Image: Electronics and Telecommunications Research Institute]
Researchers in South Korea have developed a new optical communications technology that can transfer data at lightning speed. The new technology sends and receives twice as much data as conventional methods. It is expected to contribute to solving data traffic congestion in 5G networks.
The Electronics and Telecommunications Research Institute (ETRI) in South Korea has succeeded in developing a compact 200-Gbps optical transceiver in the QSFP-DD (Quad Small Form-factor Pluggable Double Density) form factor. It would take about 4 seconds to transfer an ultra-high-definition 4K film using this technology, which is about 100 Gb.
The new technology, dubbed the 200-Gbps QSFP-DD transceiver, significantly improves data transfer speed by adopting a four-stage high-order modulation method, which is PAM-4 modulation with direct detection. While previous two-stage modulation technology sends one bit at a time, the new technology sends two bits. Moreover, it allows efficient data transfer between telecom nodes to other local networks as far away as 80 km.
Key benefits of the new technology include its minor sensitivity to changes in wavelength and temperature and its simple manufacturing process. The power consumption is 1.5 times lower and the density is four times higher, thereby reducing the communications equipment investment cost.
ETRI has also designed and developed a unique PAM-4 DSP algorithm. The new transceiver technology, combined with the PAM-4 DSP algorithm, set a world record in a recent real-time demonstration. The research outcome was published in Optics Express, a respected journal in the optical communications research sector.
Source: Electronics and Telecommunications Research Institute
Published March 2020
Rate this article